As part of the giveaway portion of the event, pictures of all kinds of fabulous and creative apothecaries have been landing in my mailbox. Starting with this first post, you can look forward to viewing all this spooktackular eye candy over the month of October, up until the drawing for the winners by Random.org on October 31st.
Giveaway Entry by Tracey-Anne McCartney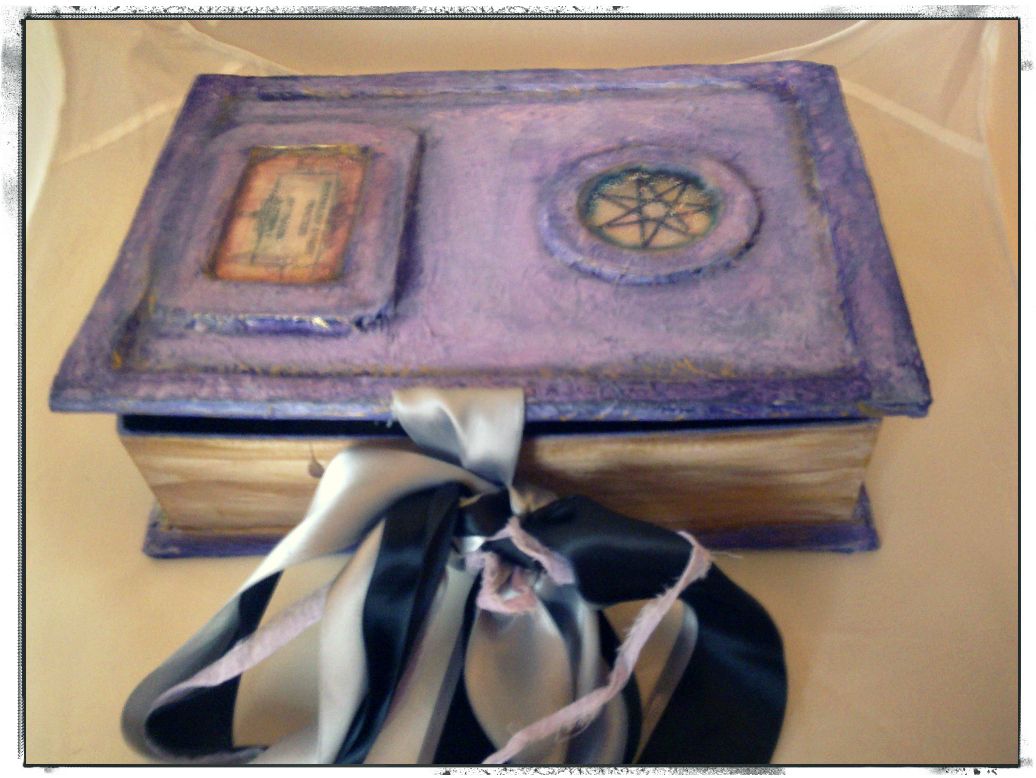 Tracey-Anne from the UK has cleverly created an apothecary of "Potionology & Faery Practices" in a book.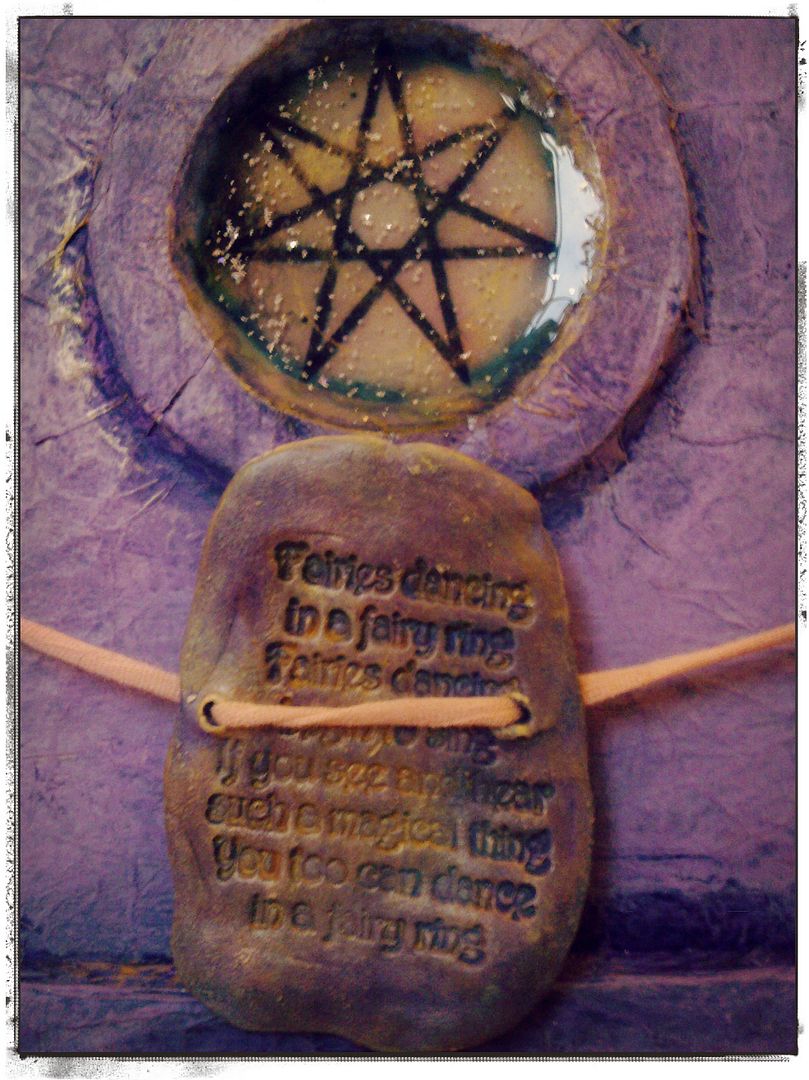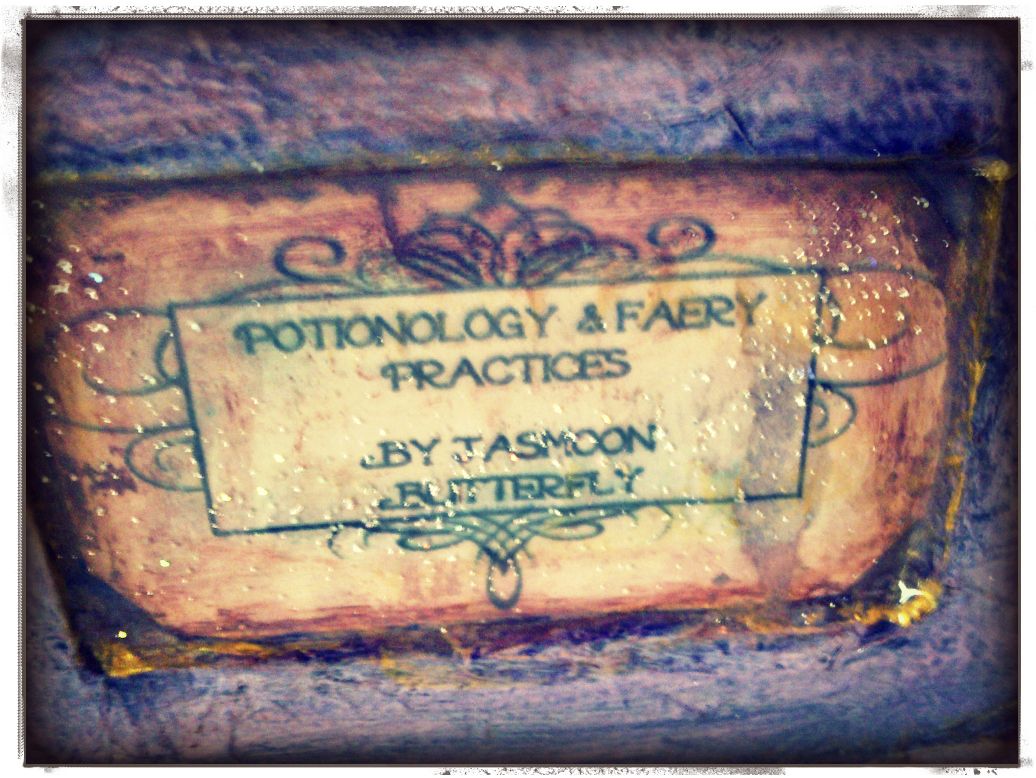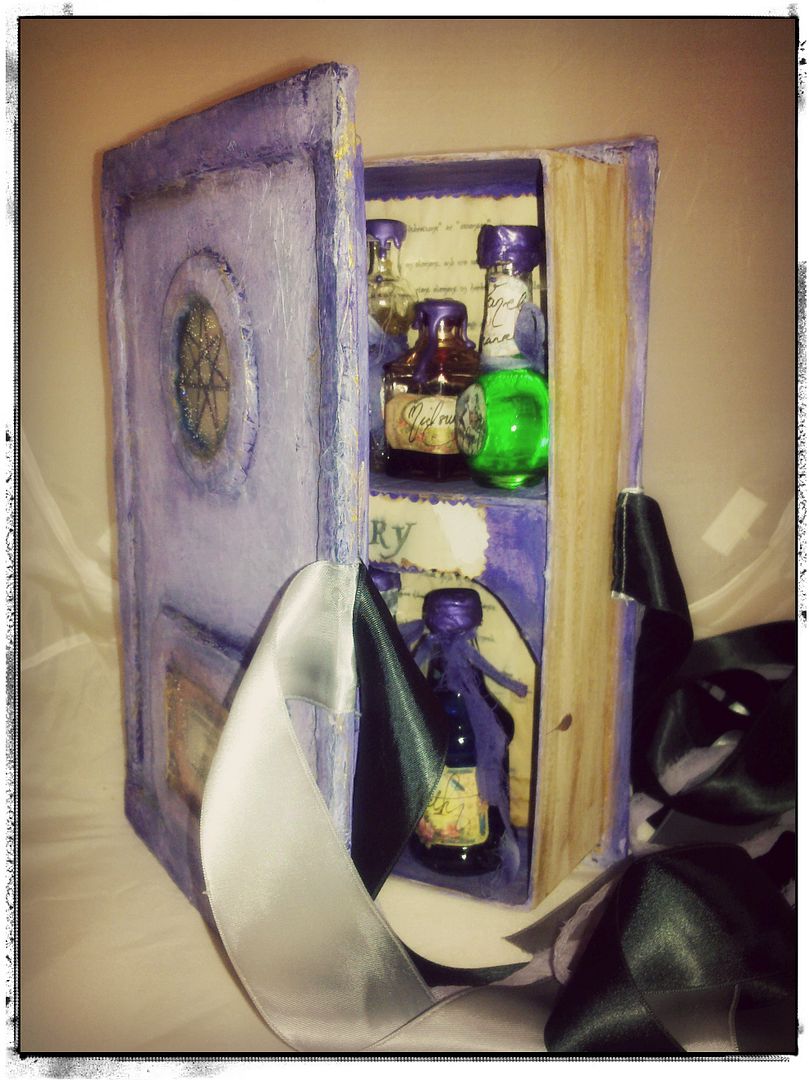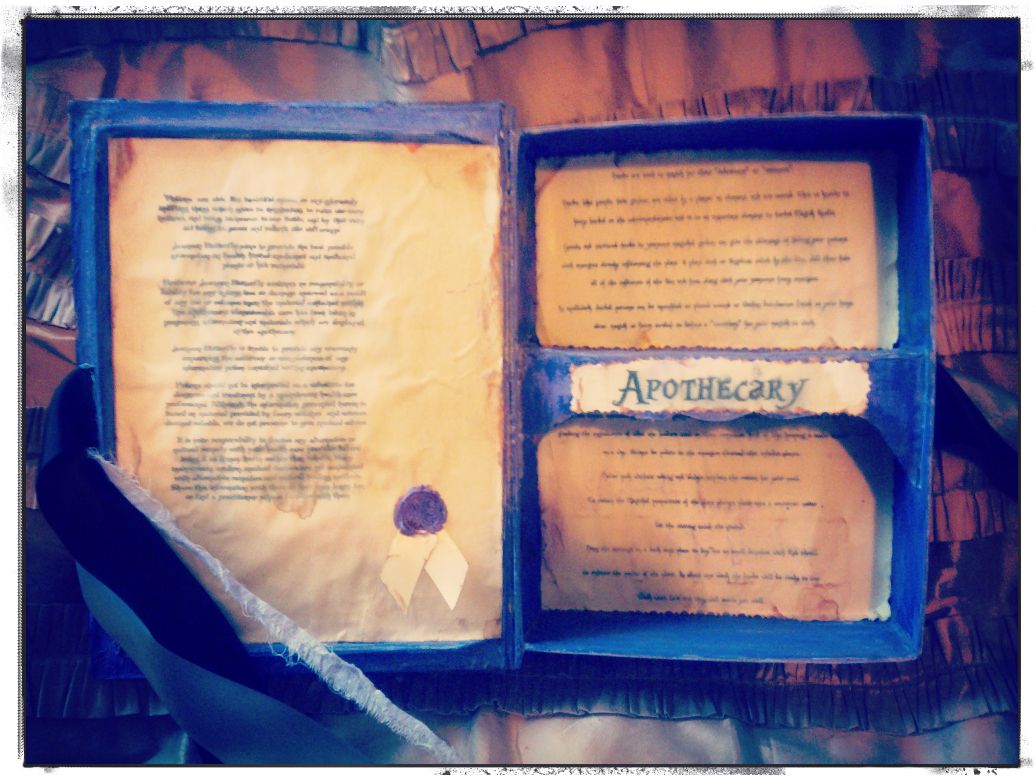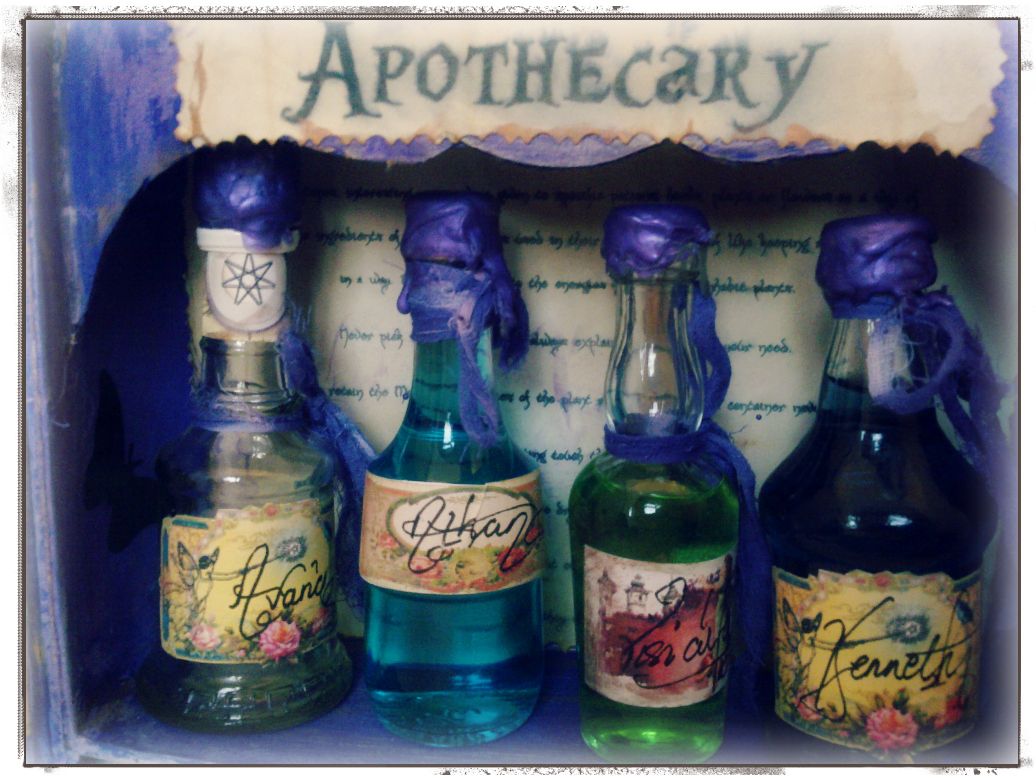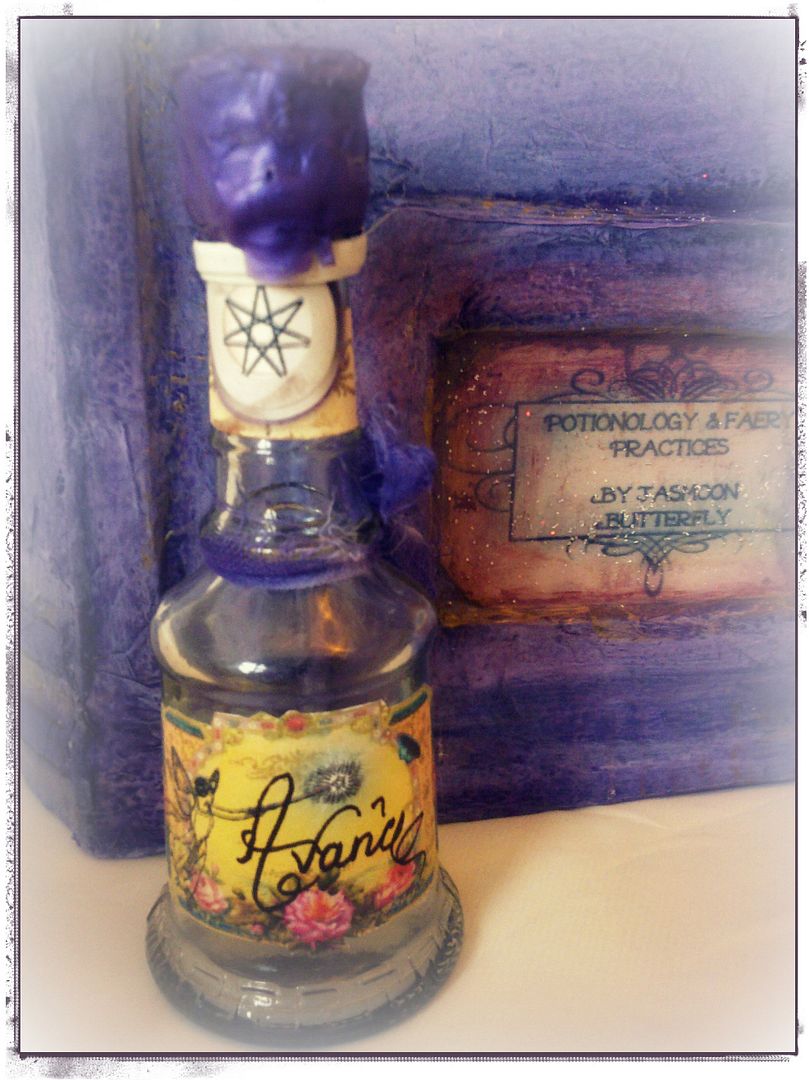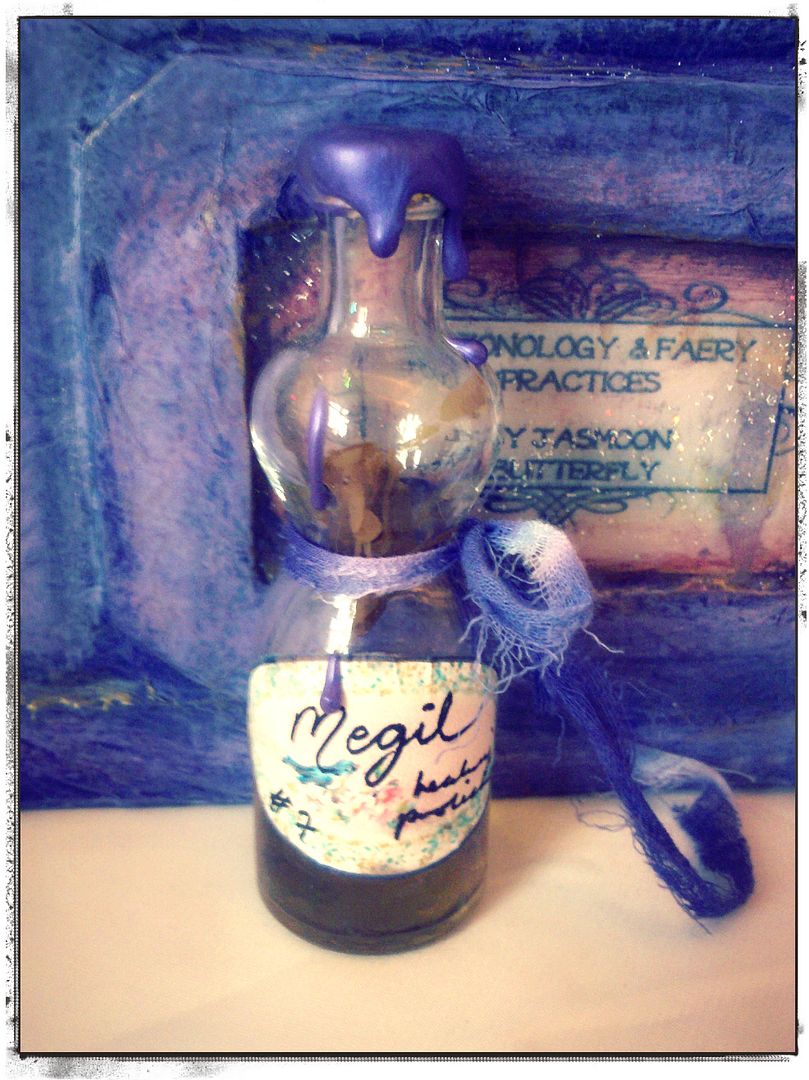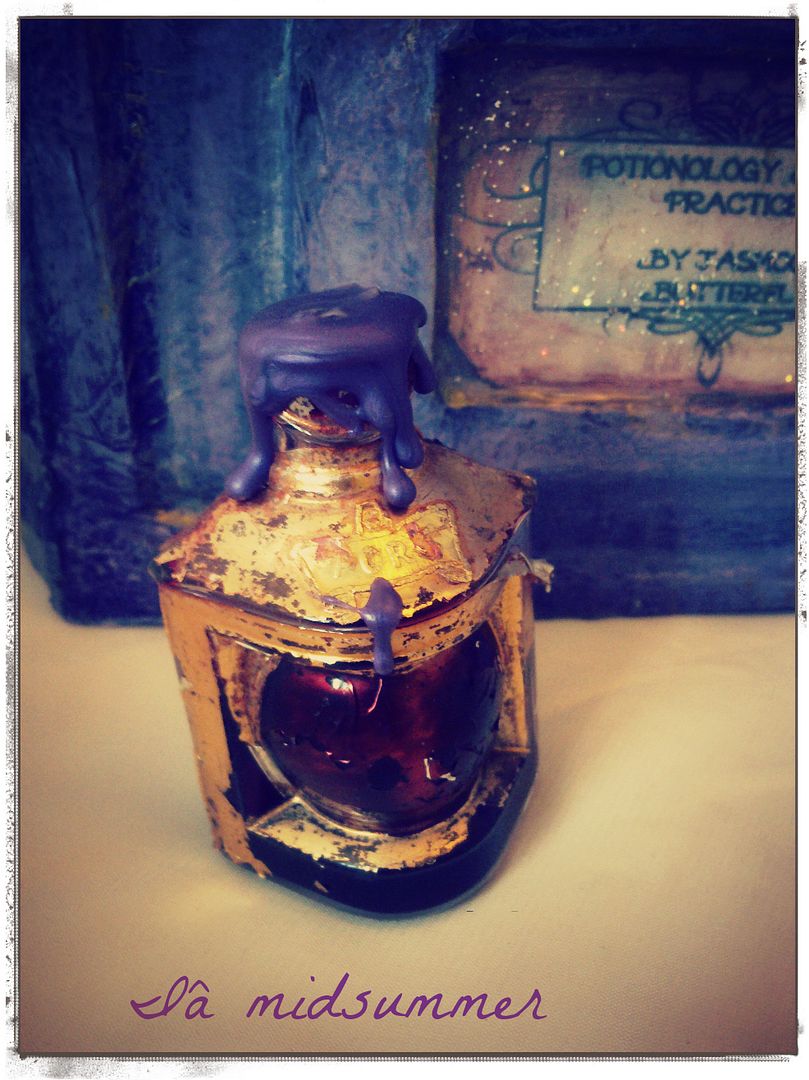 You can see more of Tracey-Anne's work and details about her apothecary at her blog Castles in Her Hair.
You can find details of the giveaway by clicking on any of the Apothecary Tutorial tabs at the top of the blog. The deadline for entering the giveaway is October 30th.