Giveaway Entry by Gena Fisher
Gena created her apothecary by altering a small wooden house-like box. The door of the cabinet opens to reveal all sorts of oddities…is that Poe I see???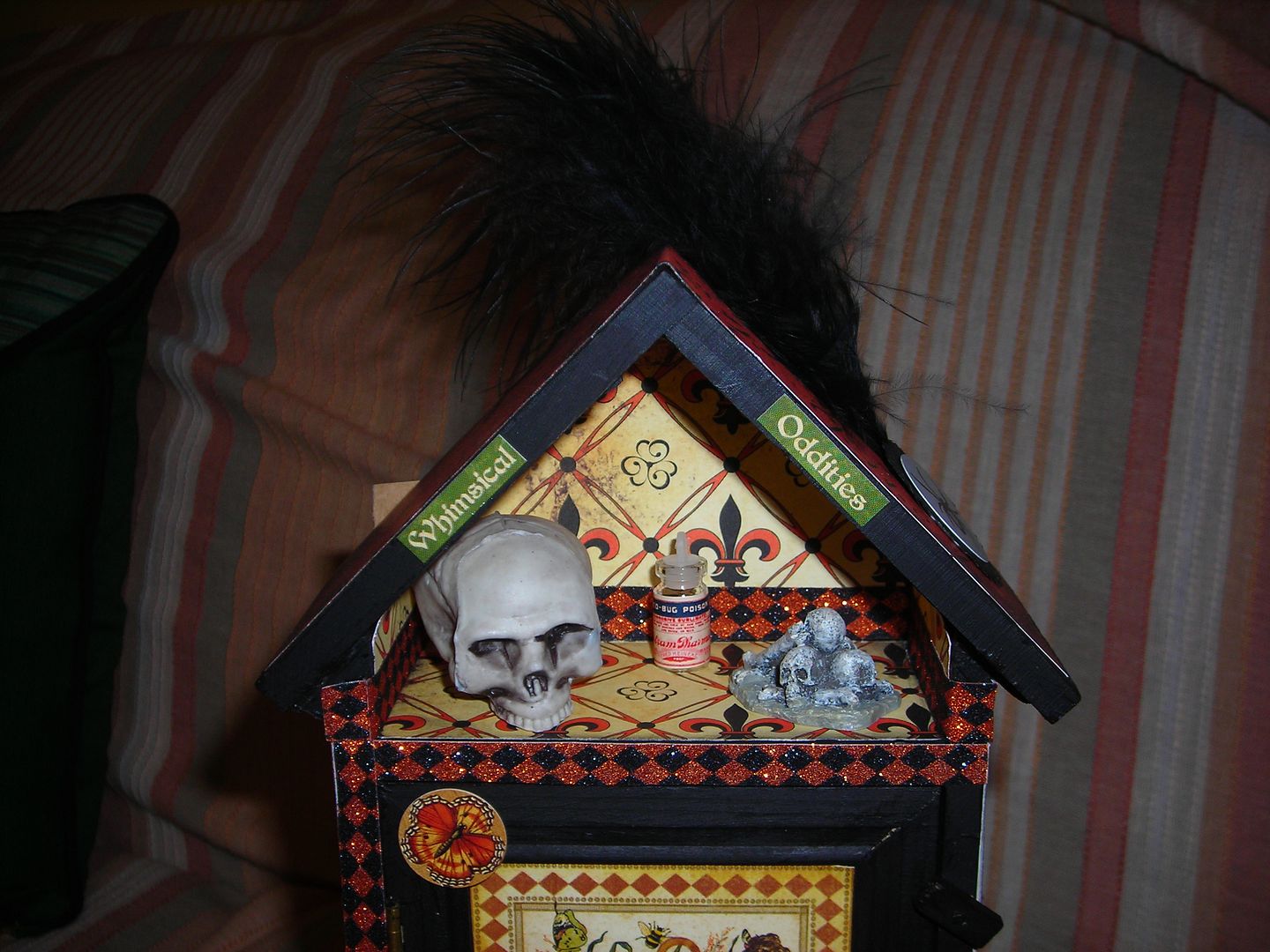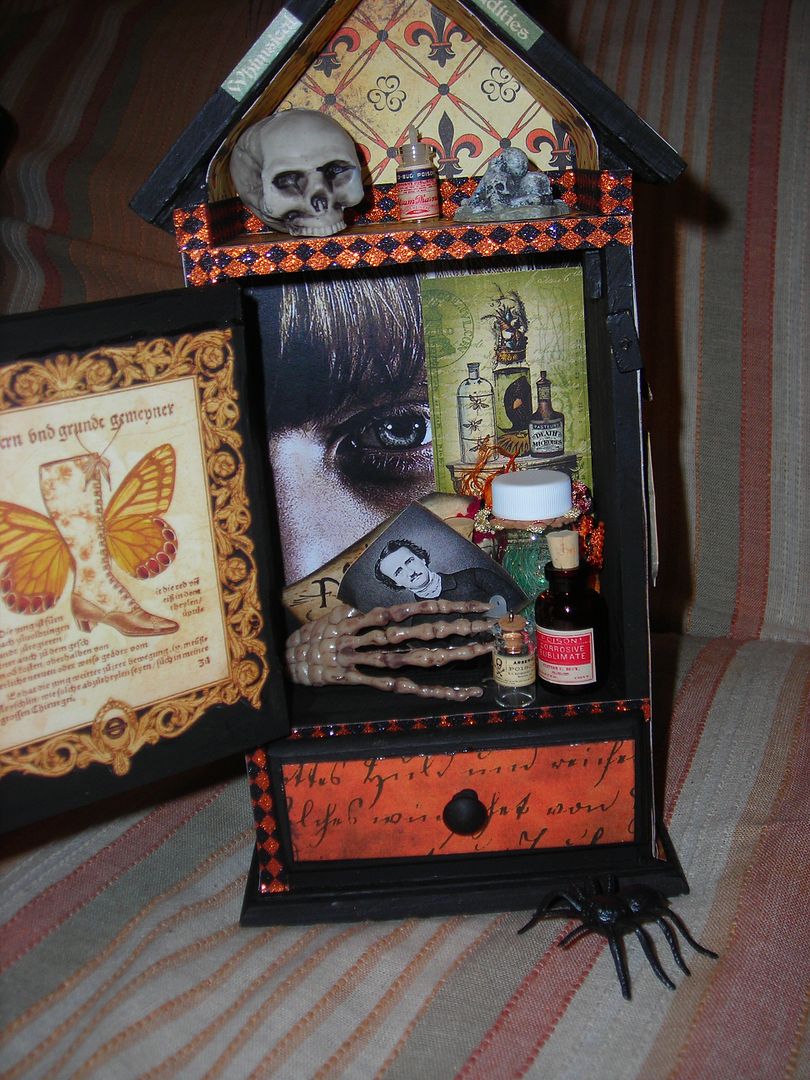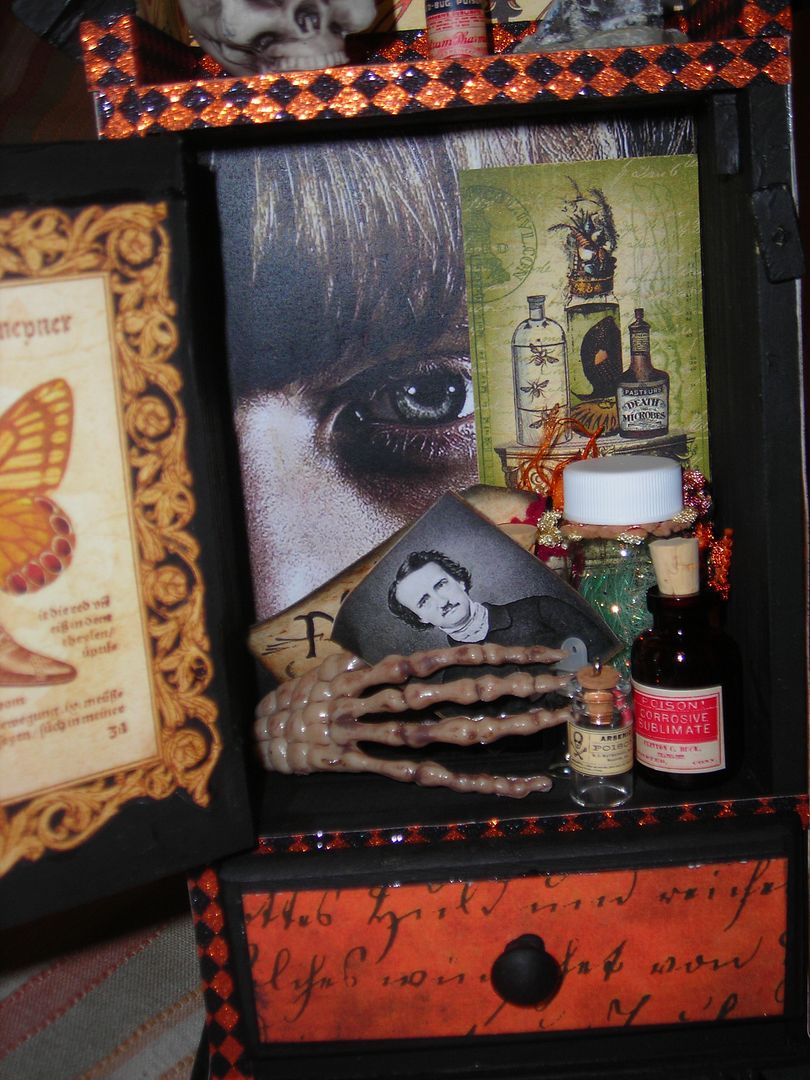 You can see more of Gena Fisher's work and details about her apothecary at her blog Paper Stew.
You can find details of the giveaway by clicking on any of the Apothecary Tutorial tabs at the top of the blog. The deadline for entering the giveaway is October 30th.