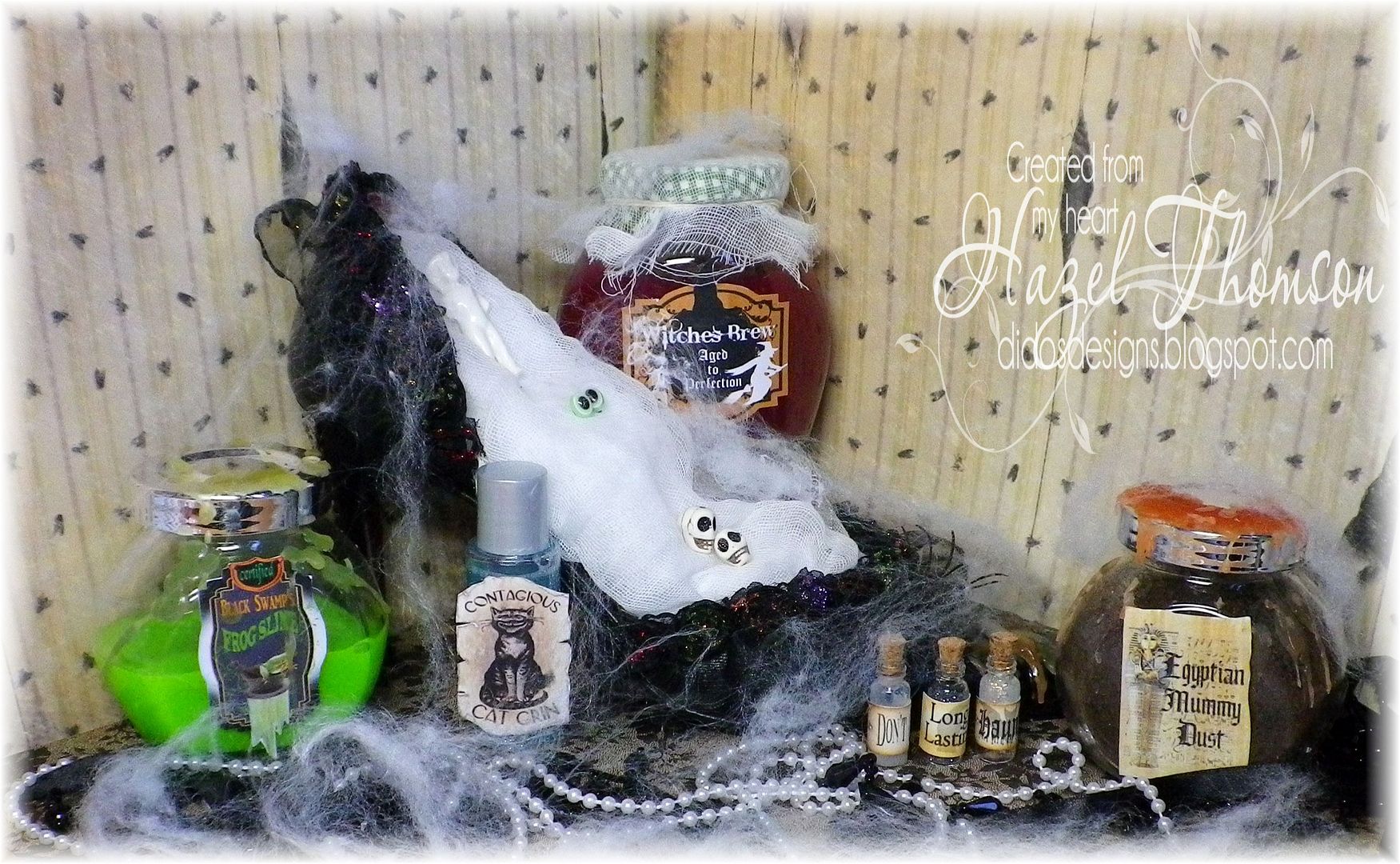 Check out these super creepy bottles by Hazel, another gal from the UK.
And how about the witches shoe in the background!
I asked her what was the cool glowing stuff inside the "Frog Slime" bottle and she said "
I used Scooby Doo Goo for my Frog Slime (I have an 8 year old who got a Scooby Doo Haunted Mansion for his birthday. He's not impressed I borrowed it! Hee Hee!!)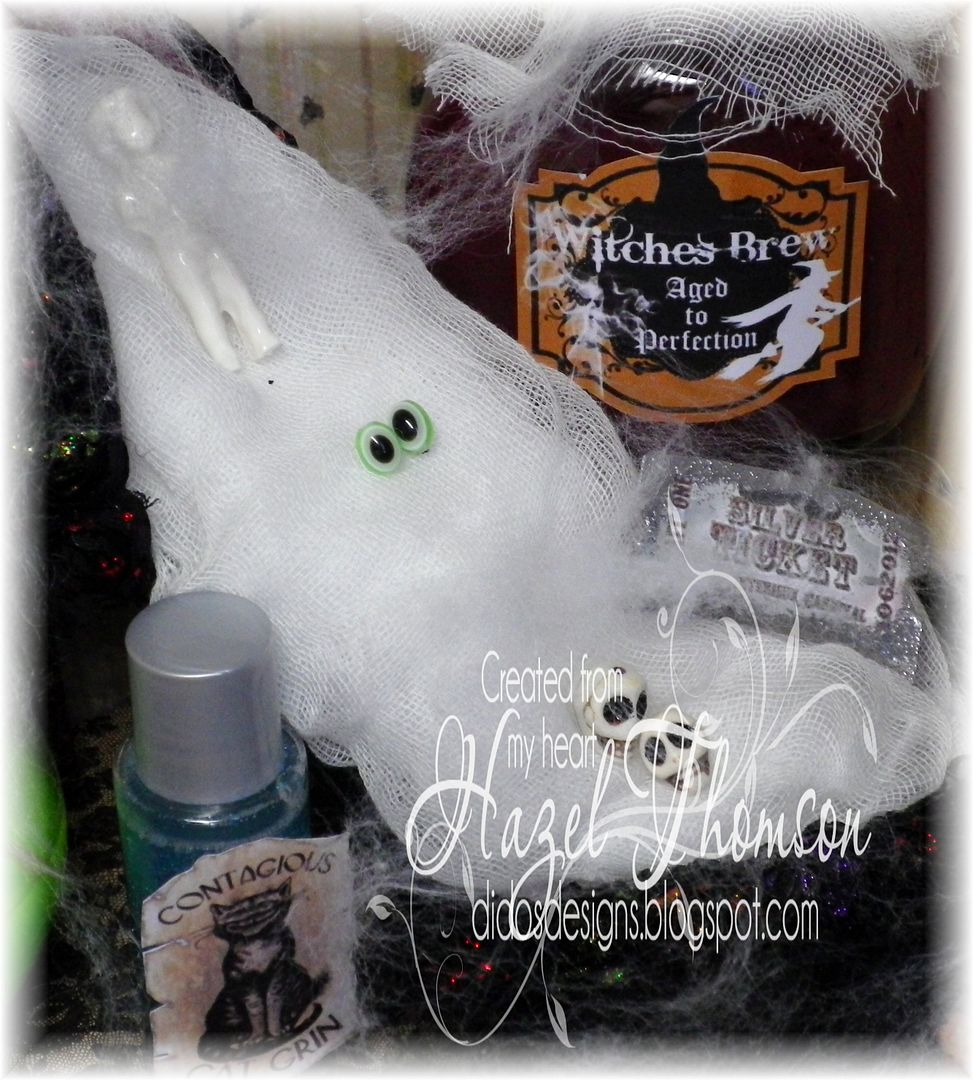 You can see more of Hazel work and details about her apothecary at her blog Didos Designs.
You can find details of the giveaway by clicking on any of the Apothecary Tutorial tabs at the top of the blog. The deadline for entering the giveaway is October 30th.