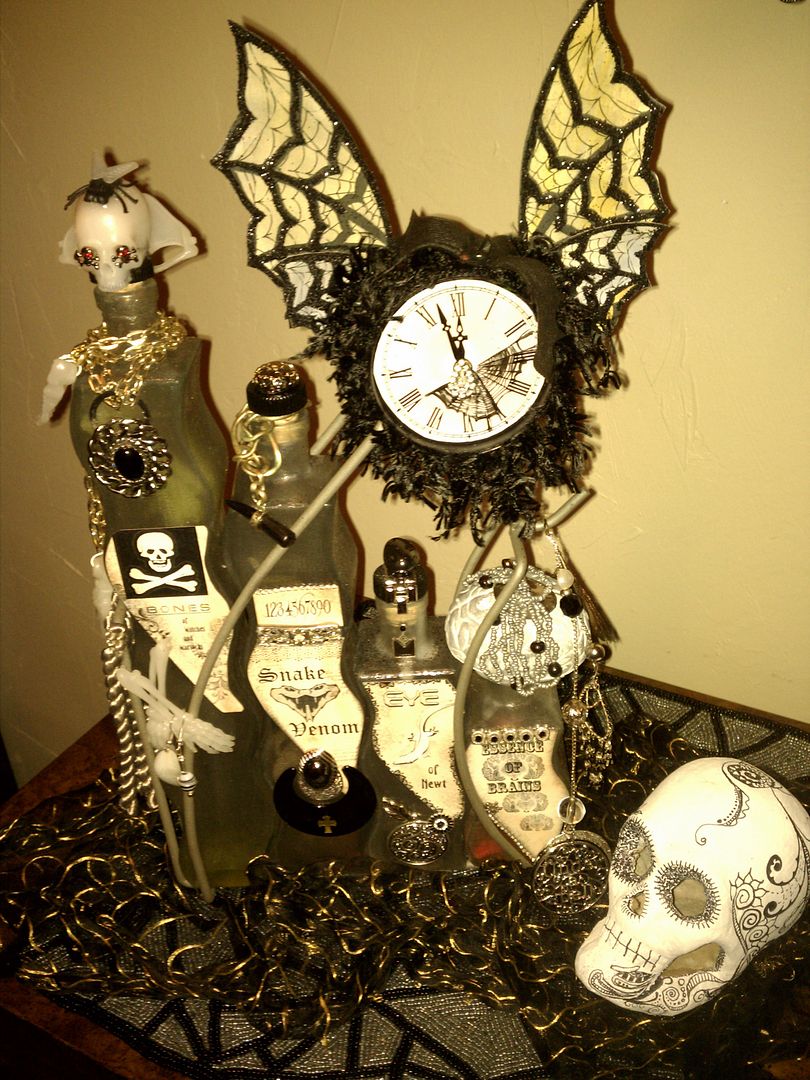 Here are some super spooky bottles created by Marita Kovlik.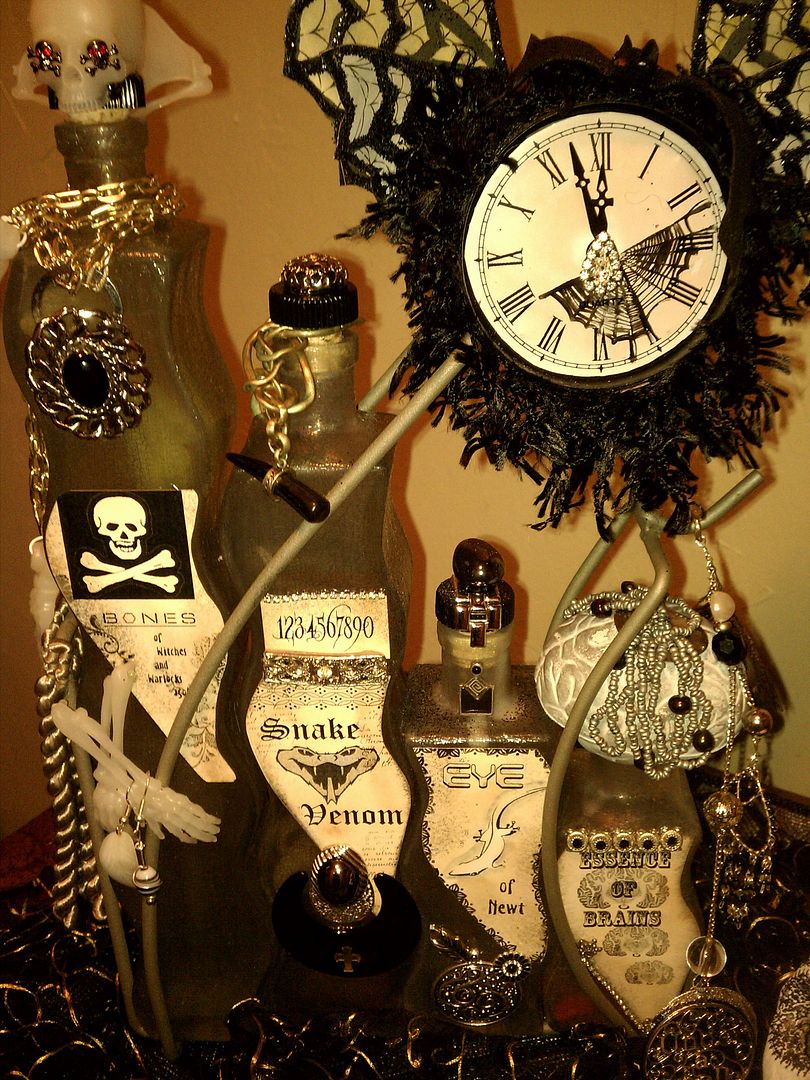 At a recent dinner party Marita filled the bottles with water and liquid from glow sticks which made them
glow eerie green, red and purple. She says "it doesn't last but a few hours, but it sure is a fun addition to a jar that you don't have permanently sealed."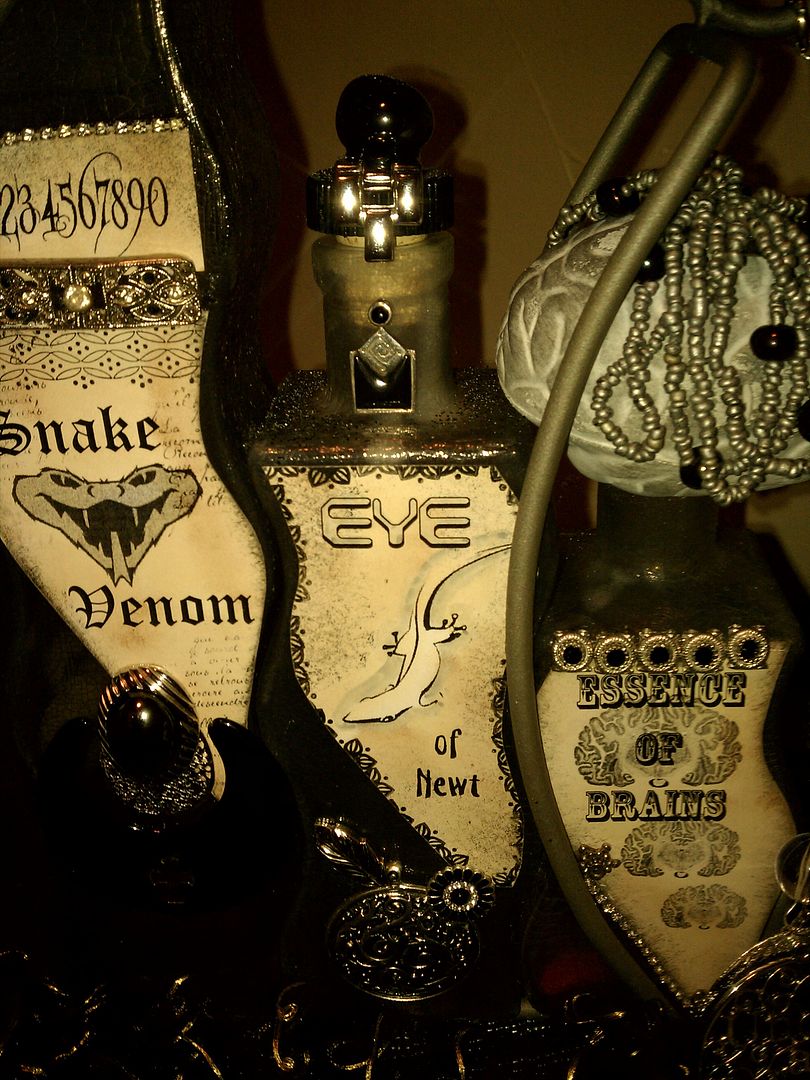 Now Marita's daughter wants make bottles so she is thinking they may just make it a new tradition to create a new bottle every year to add to their apothecary stash!