Here comes a treat from Raeven. I think she's done a super job with her Altoid's tin apothecary.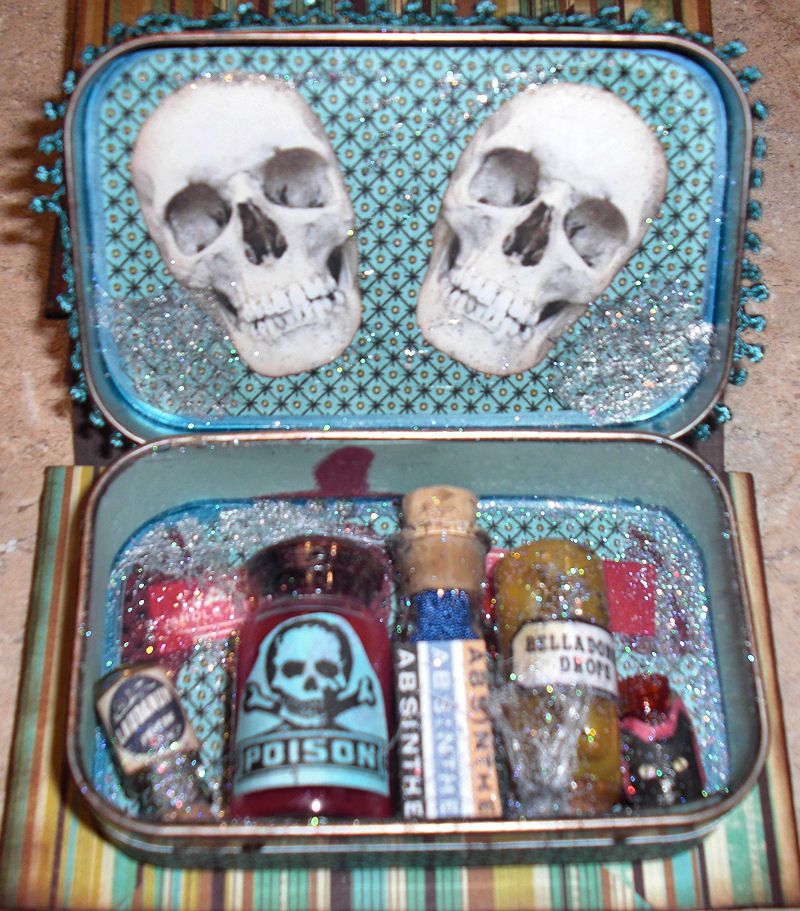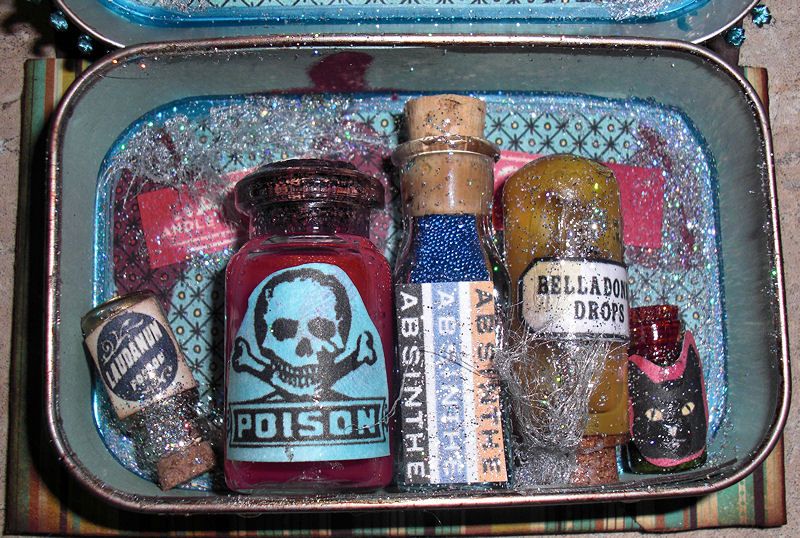 How clever is this with the cabinet on top of the matchboxes!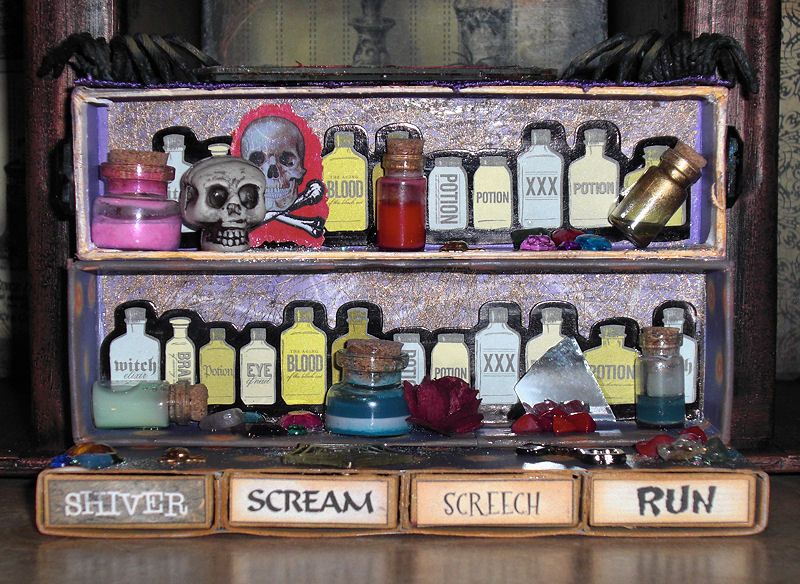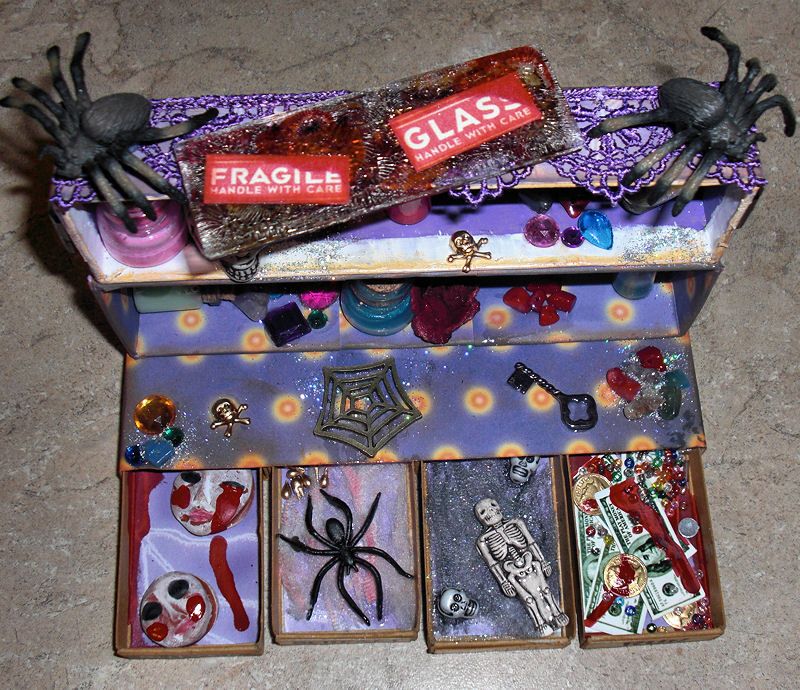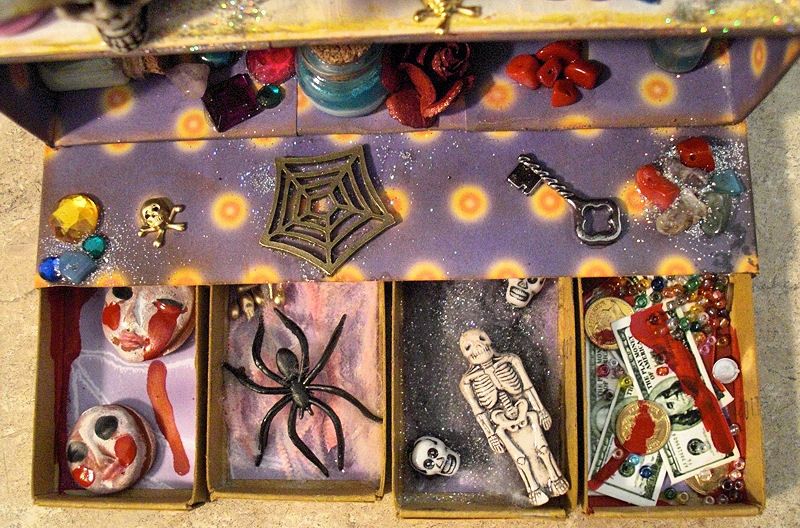 A both lovely and creepy coffin – love the feet!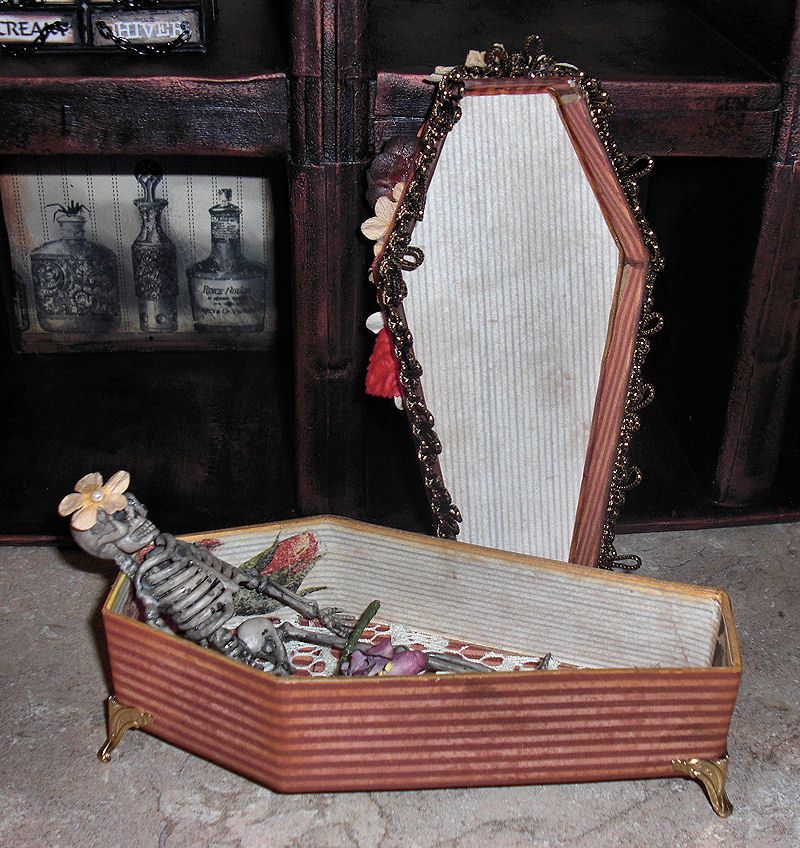 You can see more of Raeven's work and details about her apothecary at her blog
Life of a Raeven
.
You can find details of the giveaway by clicking on the Apothecary Tutorial tab at the top of the blog. The deadline for entering the giveaway is October 30th.