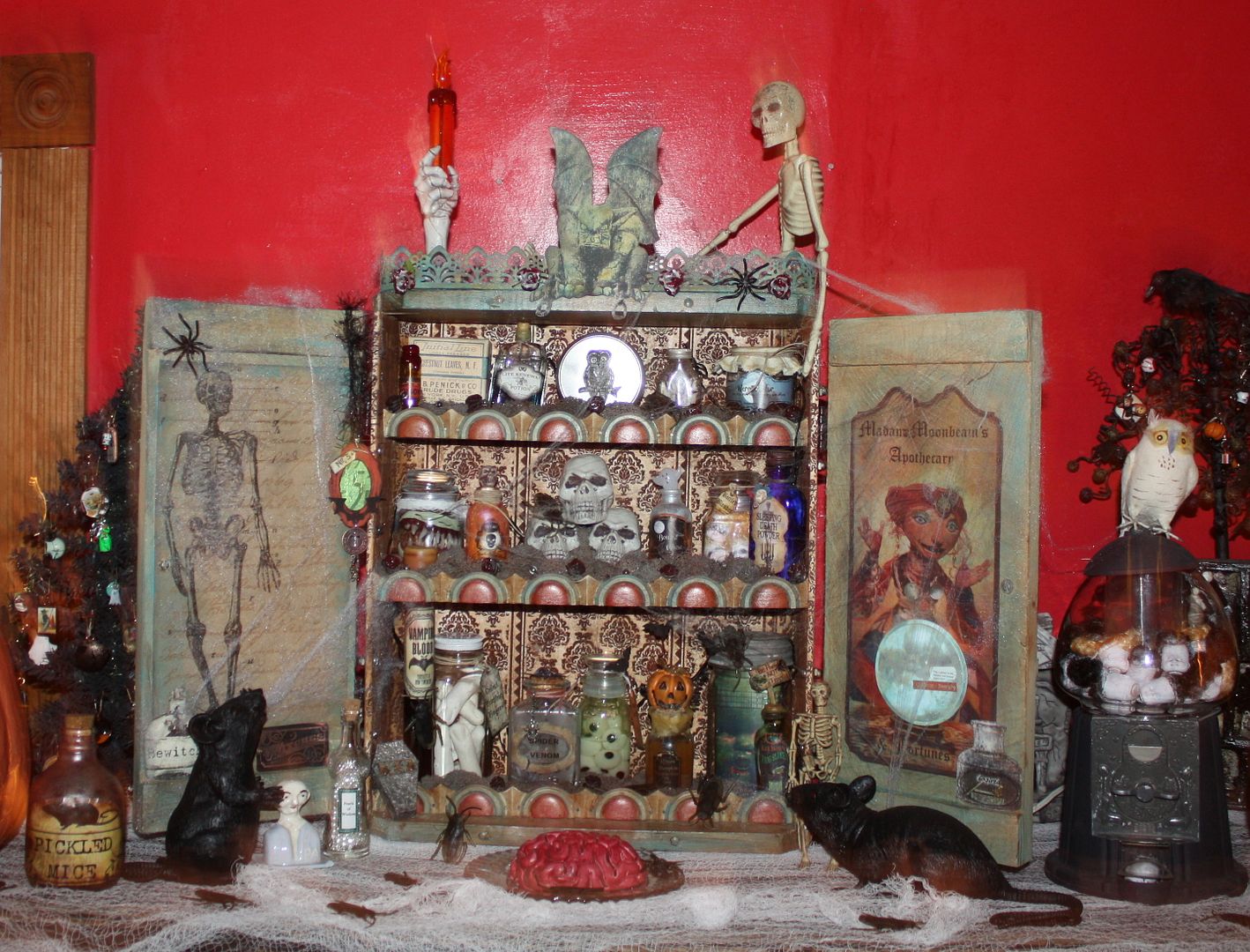 Deb Patrick used a crate for her cabinet. Lucky girl she has a handy husband who added shelves, trim and doors. The end results is spooktacular!
I love the trim on the shelves.
Hmm do I see a jar of eyeballs!
You can see more of Deb's work and lots of details about her apothecary at her blog
artZhodgepodge
.