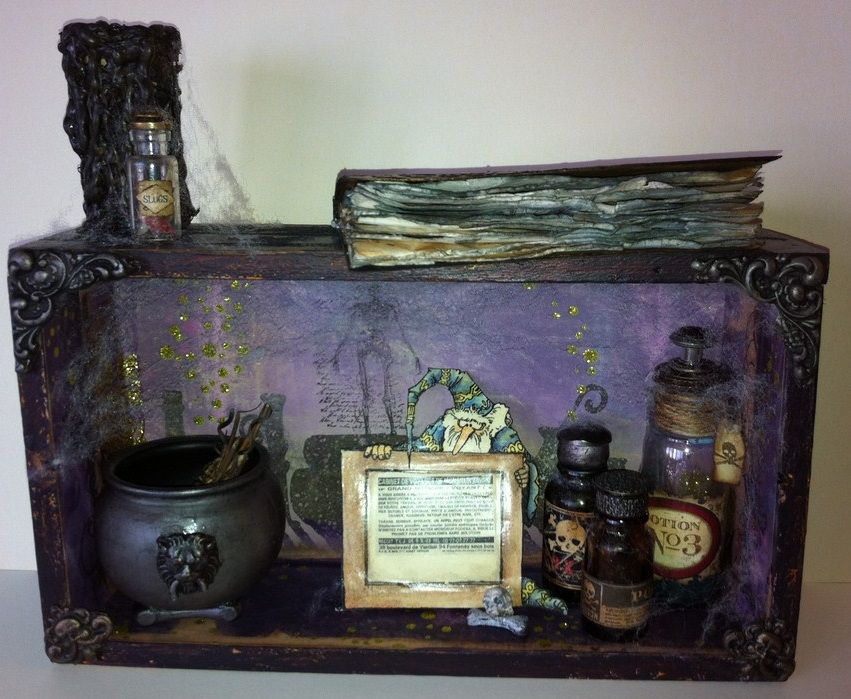 In addition to the fab entries from the gals in the US, it's also exciting to have some from outside of the US. I've had some great entries from ladies in the UK, Martina in Germany and now here is one from Sandra who lives in Paris France.
Seriously Spooky Handmade Book
The dripping candle below is made from a glue gun; what a fabulous idea and result!
On her blog, Sandra generously shares her techniques for antiquing her cabinet, making her book and other techniques.
You can see more of Sandra's work and details about her cabinet of curiosities at her blog Ti Te Po Ze Blog.
You can find details of the giveaway by clicking on any of the Apothecary Tutorial tabs at the top of the blog. The deadline for entering the giveaway is October 30th.