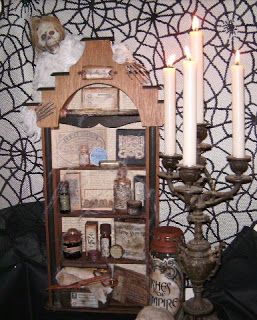 Here is Mieke's spooky apothecary. Mieke is from Holland but lives in Germany. The added touch of the spider webs make her cabinet extra scary. I love the candelabra next to the cabinet.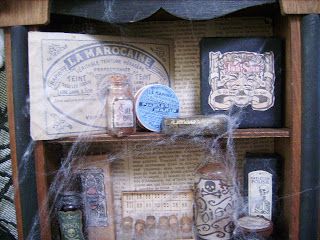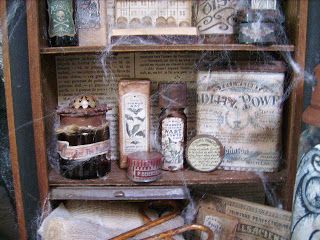 Ashes of Vampire – You'll want to keep blood away from that bottle!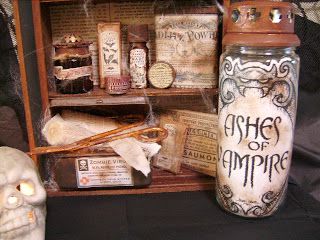 You can see more of Mieke's work and details about her apothecary at her blog
Pastime Childhood
.