DiAnn used a neat cabinet for her apothecary, filled with all kinds of spooky stuff.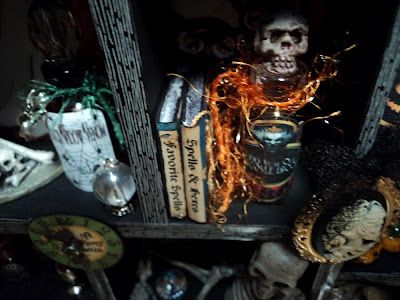 On DiAnn's blog you can also see a fabulous Halloween centerpiece that she created that use the bottles pictured below and all kinds of other wonderful things.
You can see more of DiAnn's work and details about her apothecary at her blog
Di's Stamping Room
.
You can find details of the giveaway by clicking on any of the Apothecary Tutorial tabs at the top of the blog. The deadline for entering the giveaway is October 30th.