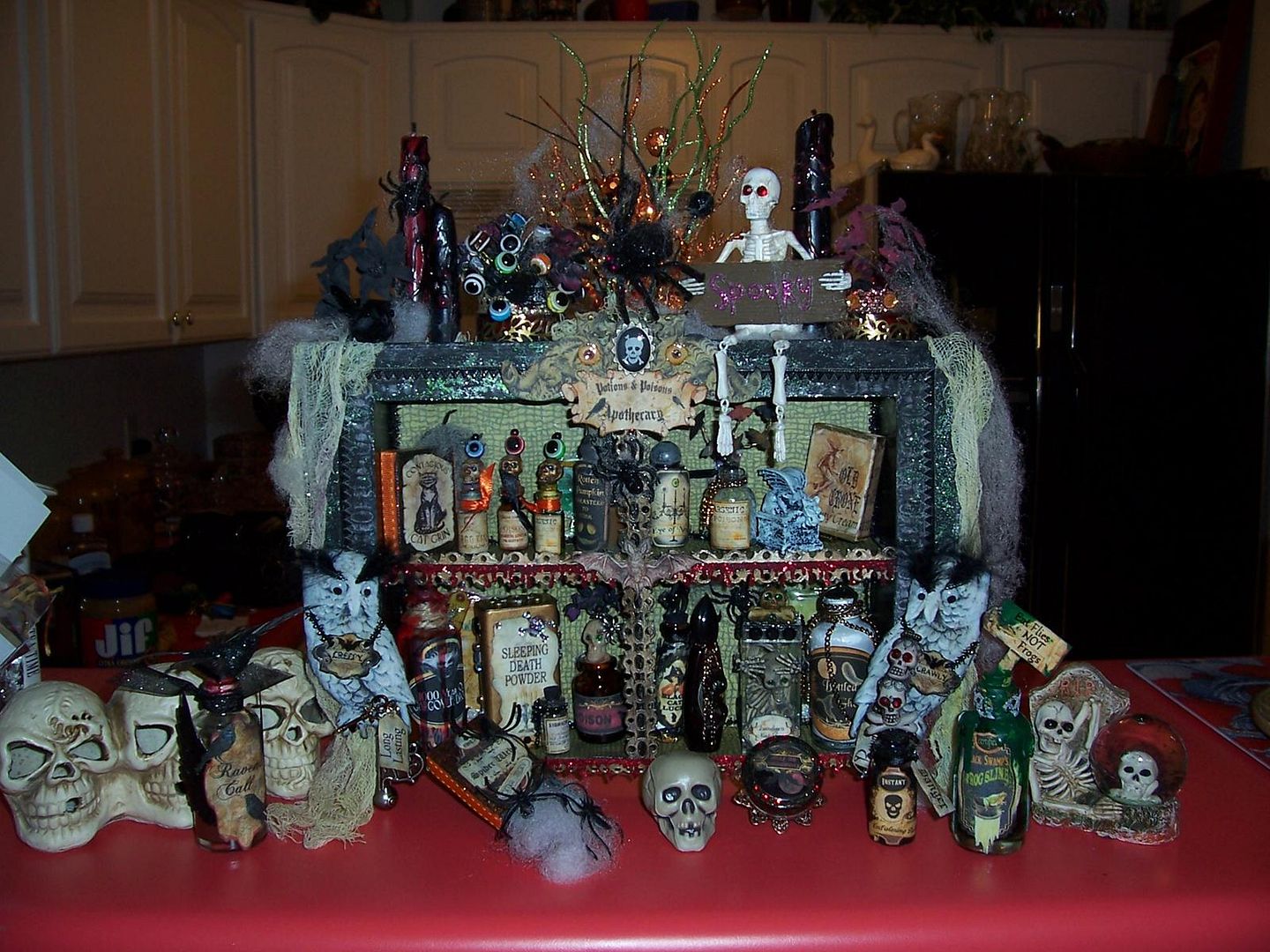 Here comes another spooktacular entry by Virginia. Even though they live in different parts of the country, she and her daughter have been working on their own projects at the same time. How fun! You'll want to click on the picture so you can see all of the fabulous details in her cabinet.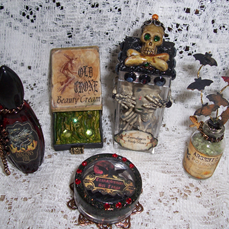 You can see more of Virginia's work and details about her apothecary at her blog
Ginny's Art
.
You can find details of the giveaway by clicking on the Apothecary Tutorial tab at the top of the blog. The deadline for entering the giveaway is October 30th.