Here comes a huge apothecary display made by Tamera Hixon. She has packed it with all kinds of spooktacular bits and bobs. Tamera and her mom Virginia are another duo who live in different places but coordinated making their apothecaries.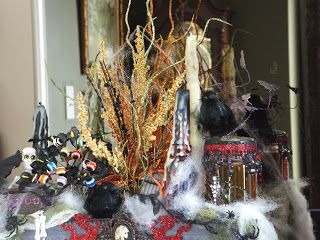 Check out the top of her cabinet.
I love the red, dripping, sparkly bloodlike trim on her cabinet.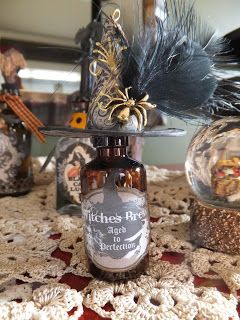 You can see more of Tamera's work and details about her apothecary at her blog
Dog Mom's Art.