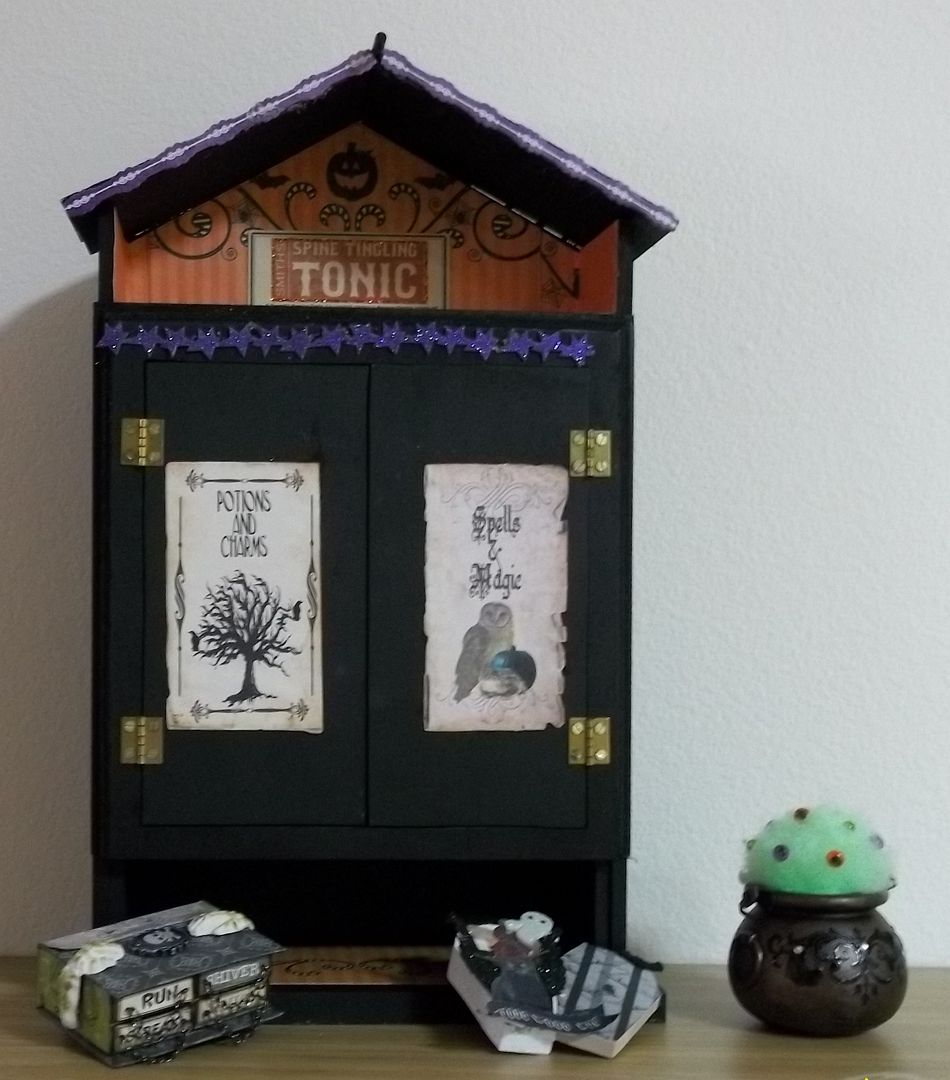 This first super cute apothecary was made by Barbara Thompson for her granddaughter. What a great grandmother! Grandpa got in the action too by building the cabinet which measures 16" x 9". Apparently the granddaughter has received this awesome gift and has decided to keep it up year round.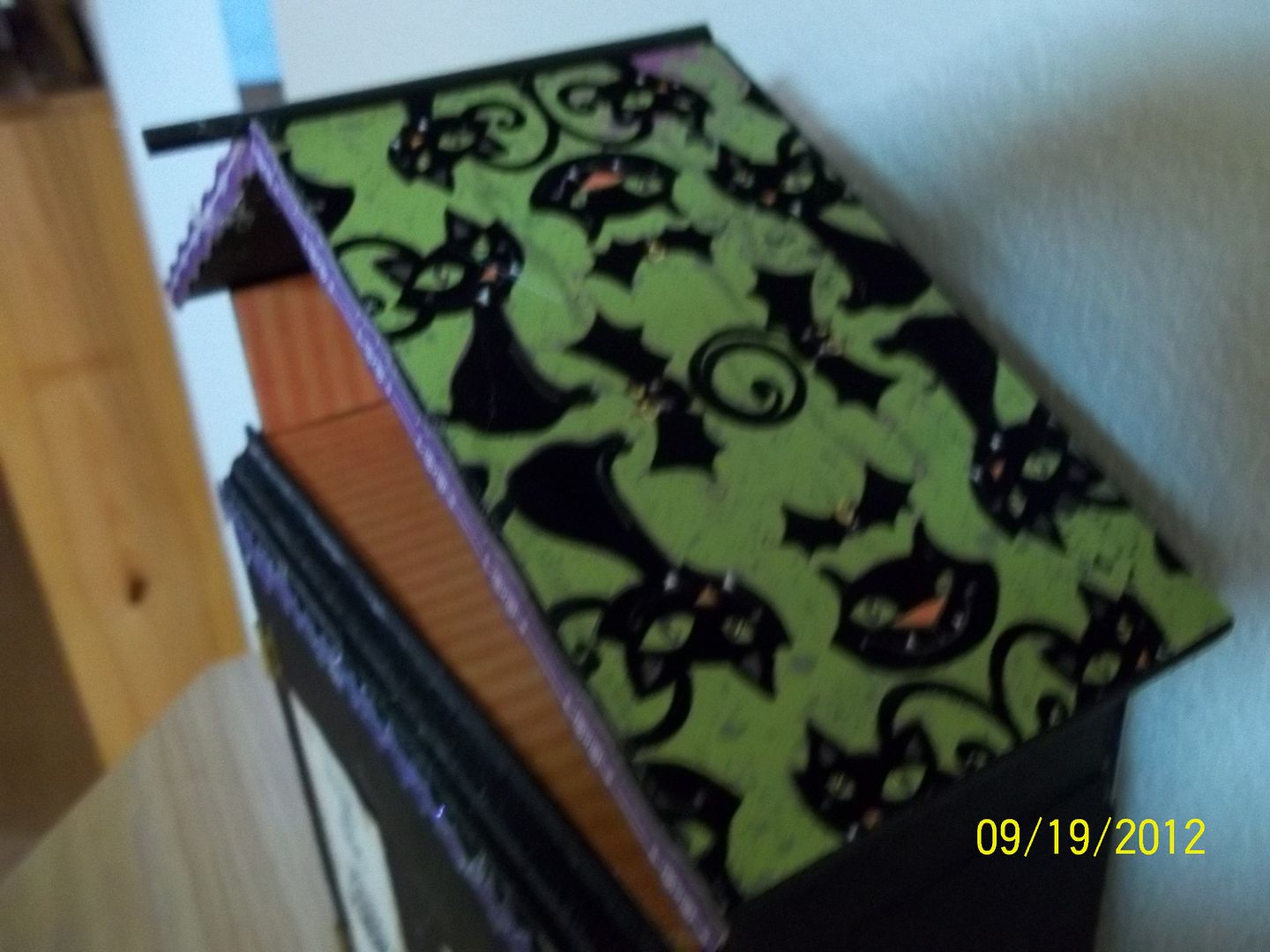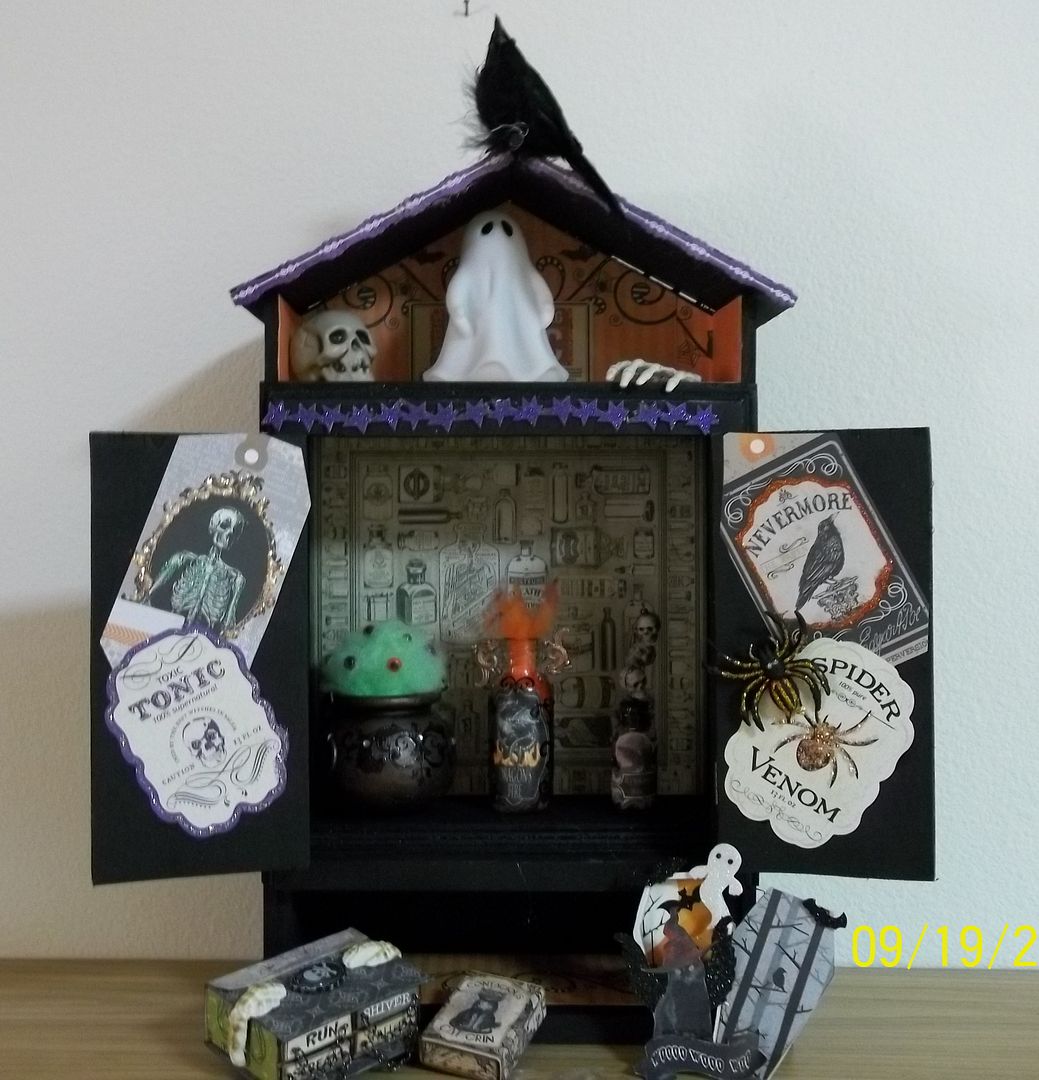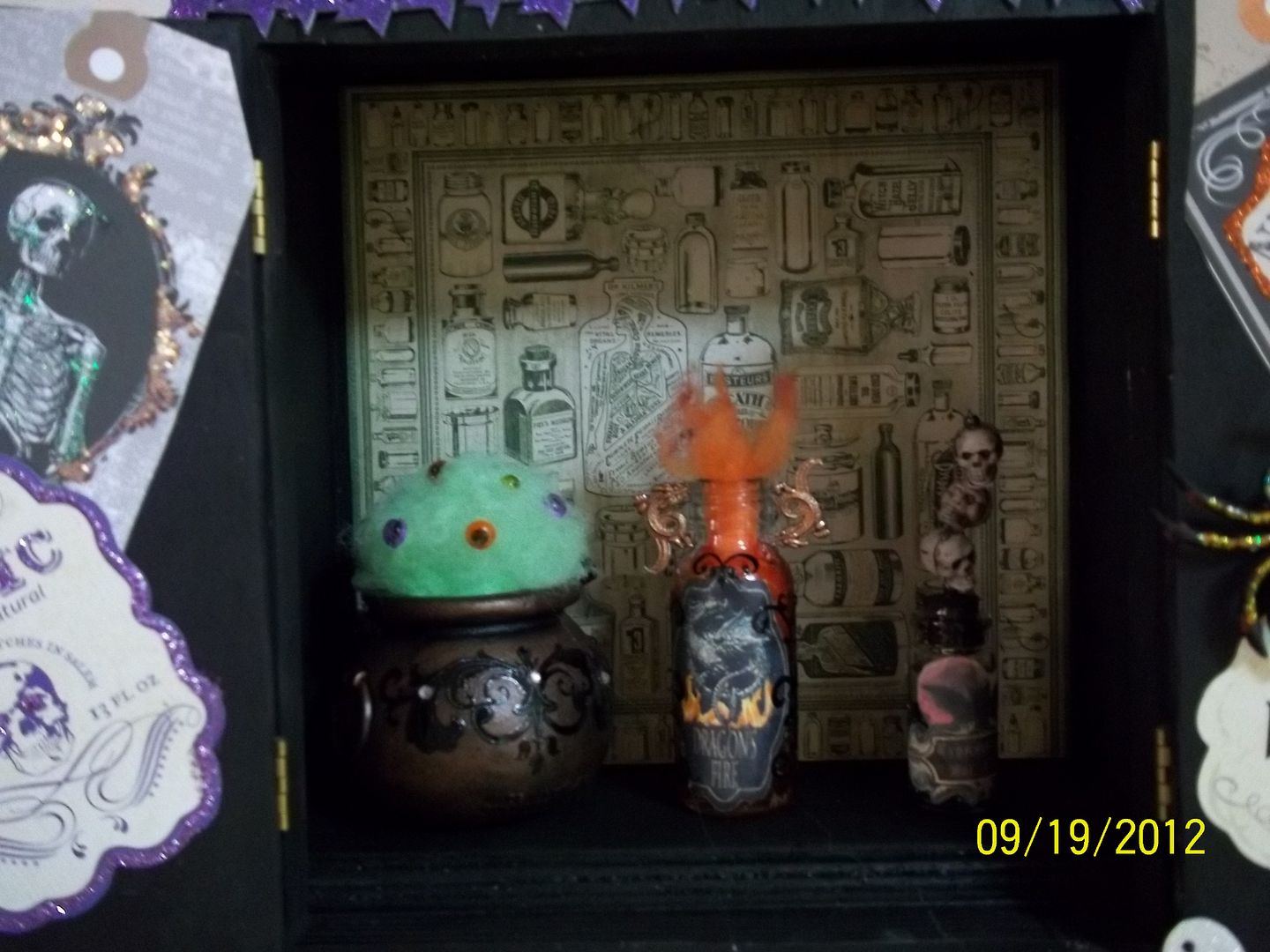 Next you'll see the cabinet Barbara is creating for herself. She has done quite a bit of work but she says she is still adding more items to it. Click on the picture to see the details like the glowing ghost.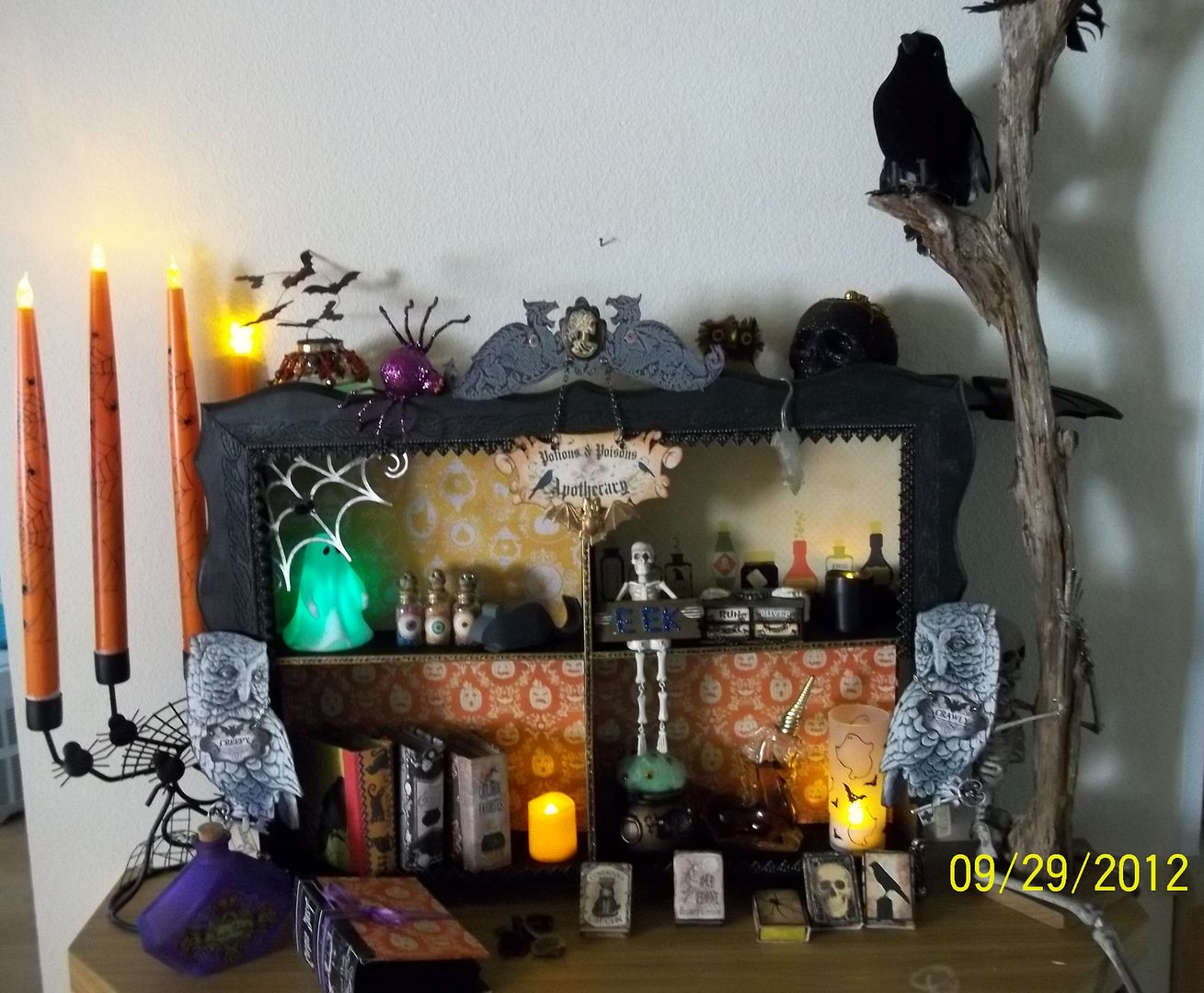 The crows on the branch are a great touch!