Elaine has taken her apothecary cabinet in a clever direction with attaching her bottles and other items to the inside of the cabinet doors.
Elaine makes porcelain dolls so she made the witch doll in the cabinet.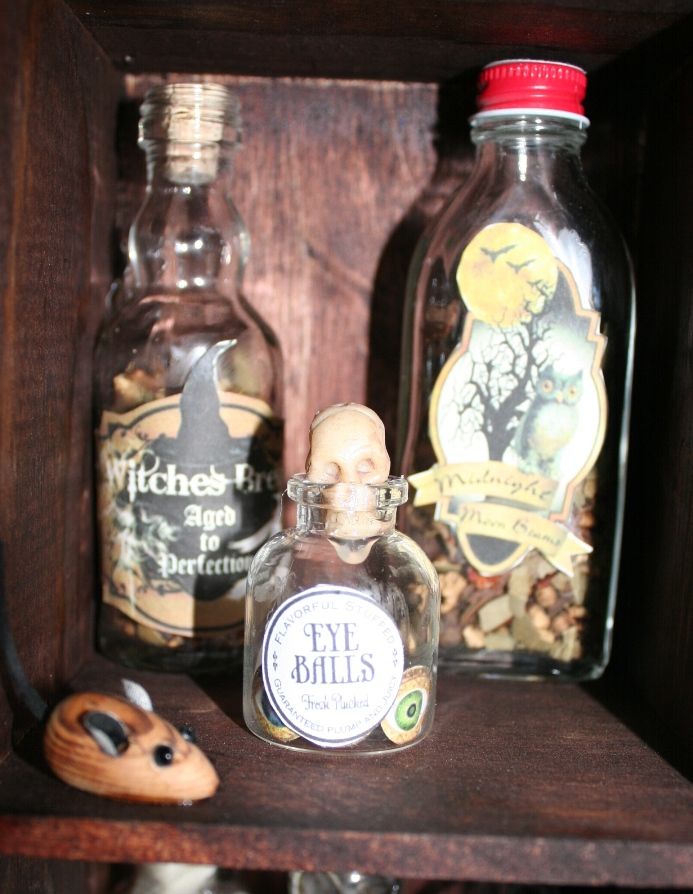 Another great apothecary in an Altoids tin book.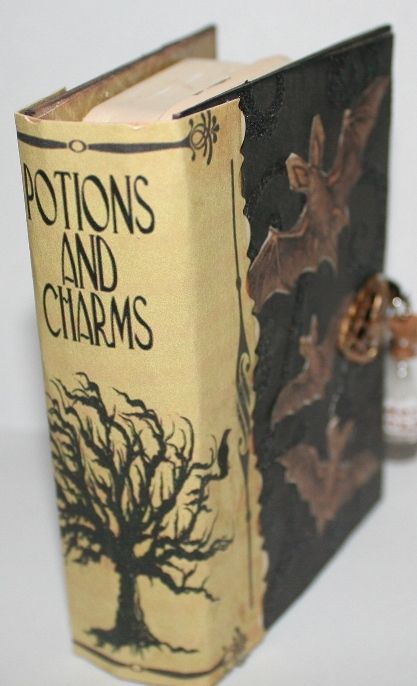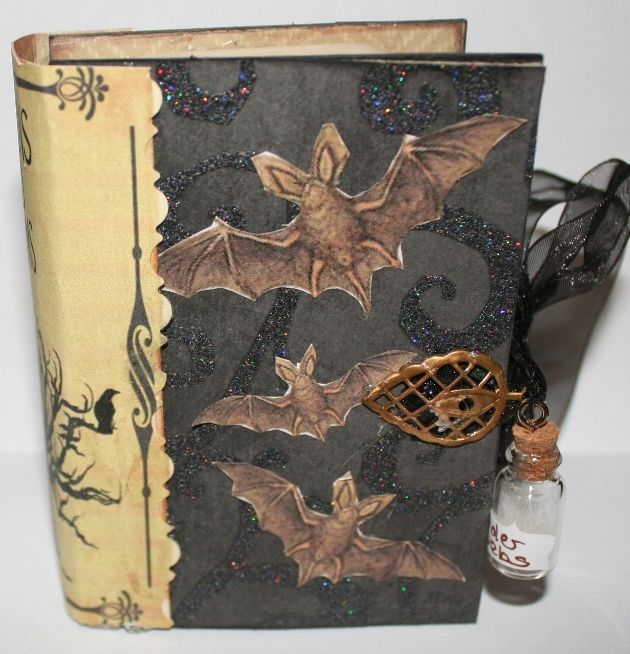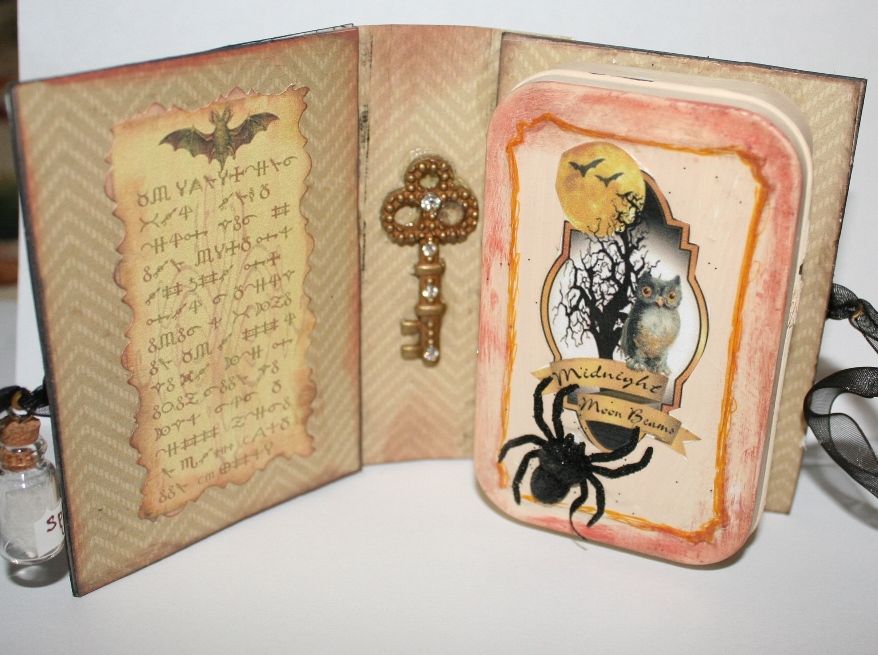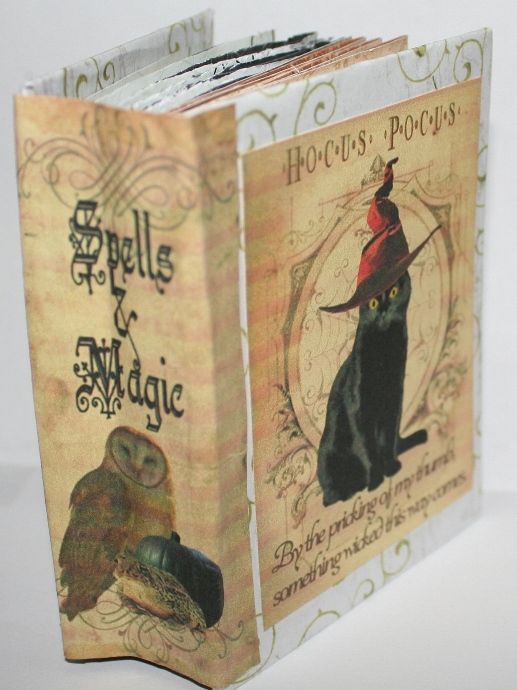 You can see more of Elaine's work at her blog
BrierRose.com
.
You can find the details of the giveaway by clicking on the Apothecary Tutorial tab at the top of the blog. The deadline for entering the giveaway is October 30th.