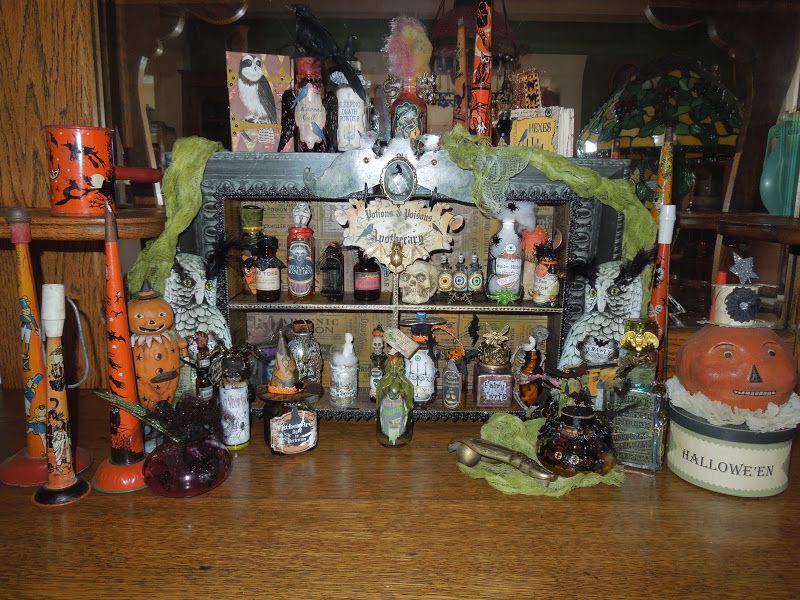 Sue's apothecary is bursting will all kinds of spooktacular potions and poisons!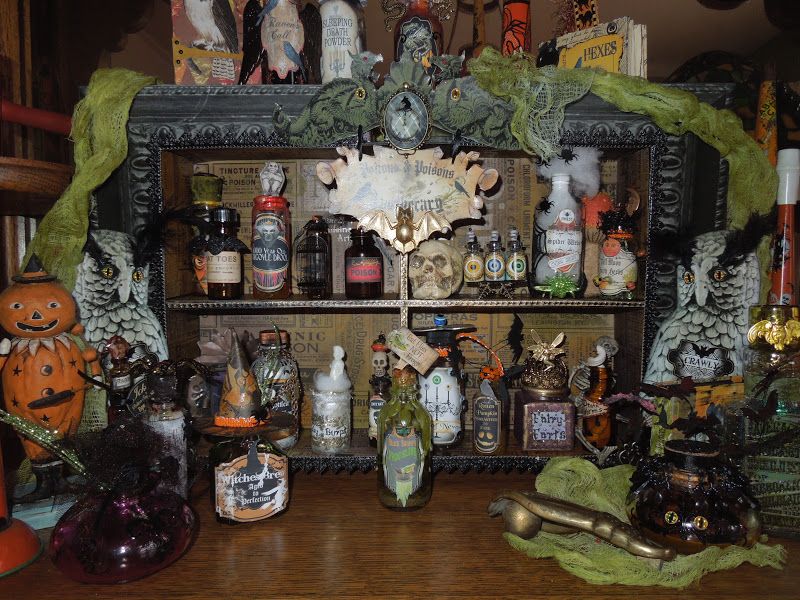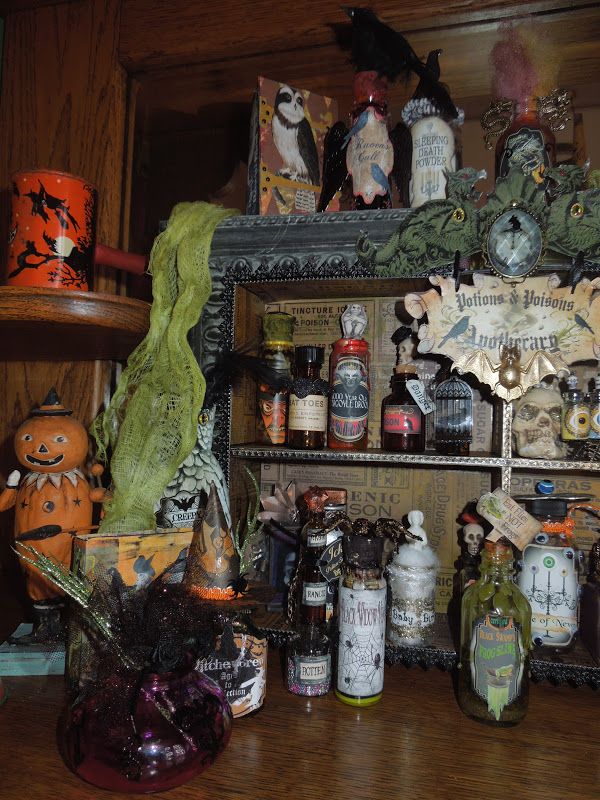 I love how some of you have made your owl eyebrows so bushy. I'm going to have to add more feathers to mine.
EEEK it's Death Worms! I'm not sure if it's a good idea to have it next to the Fairy Farts. He he he....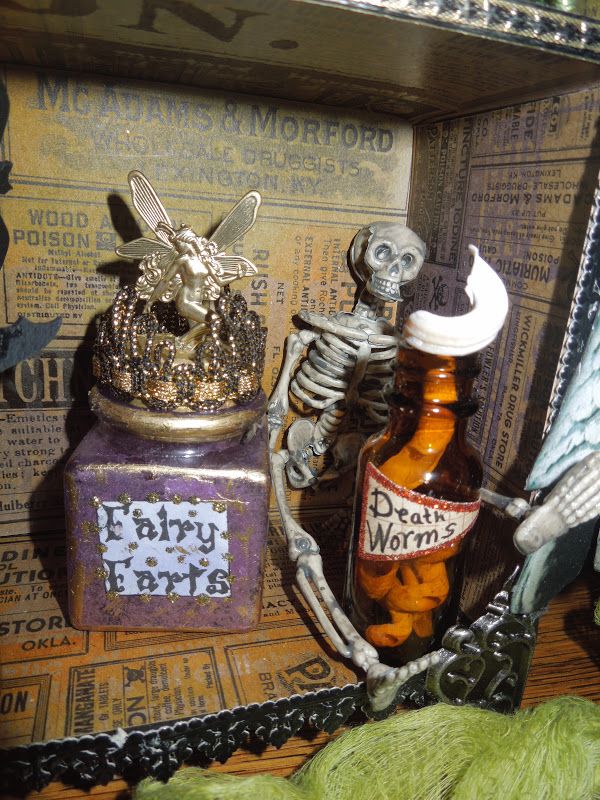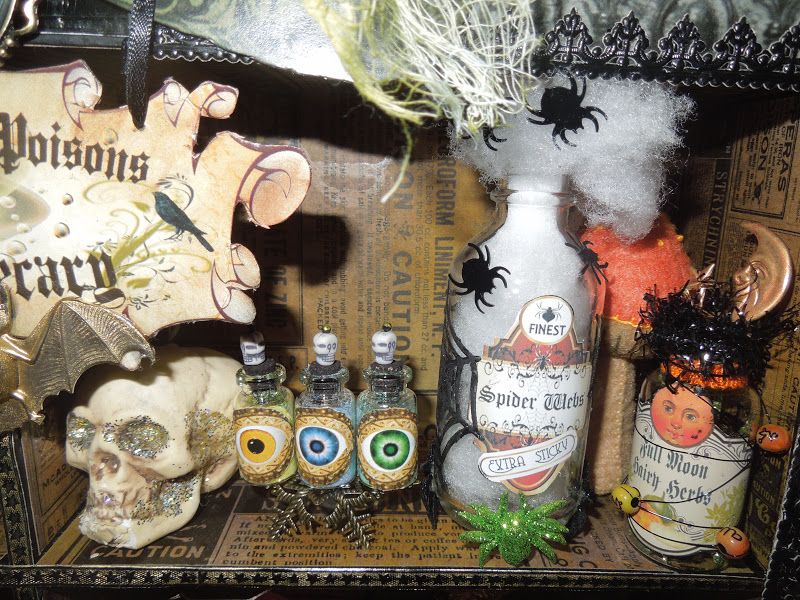 Very cool witches hat topper.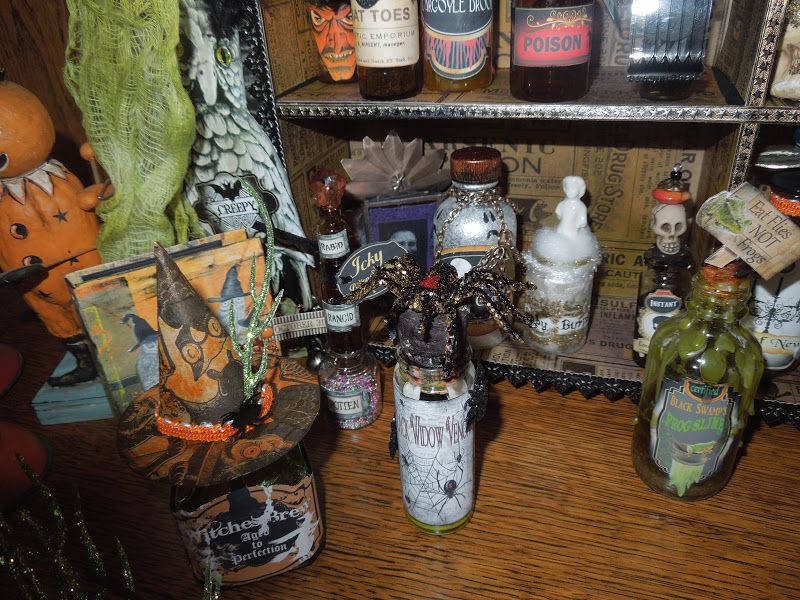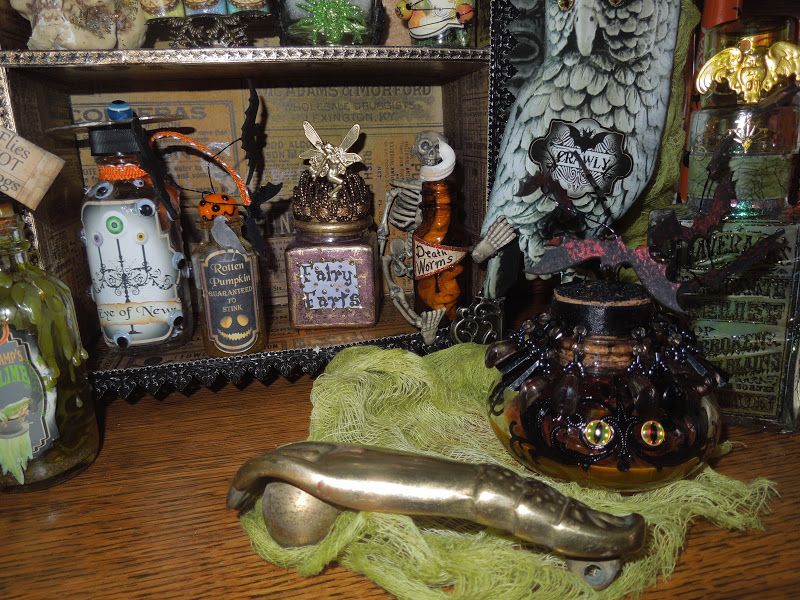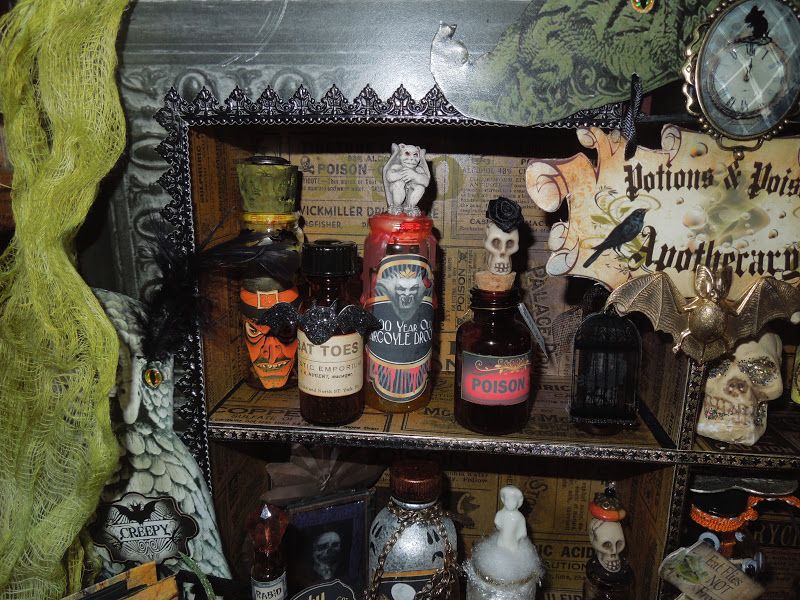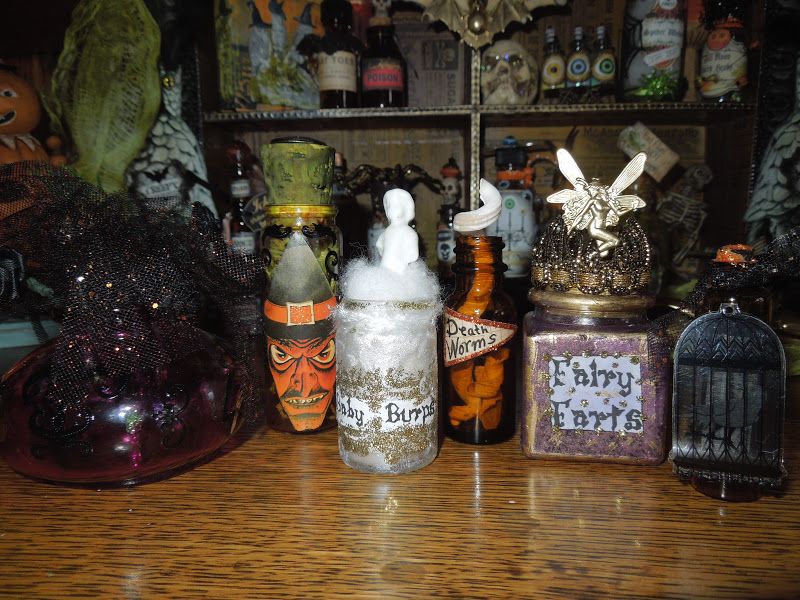 You can see more of Sue's work and details about her apothecary at her blog
Chez Madame
.
You can find details of the giveaway by clicking on the Apothecary Tutorial tab at the top of the blog. The deadline for entering the giveaway is October 30th.