I love the use of witchy photographs in Ginger's display.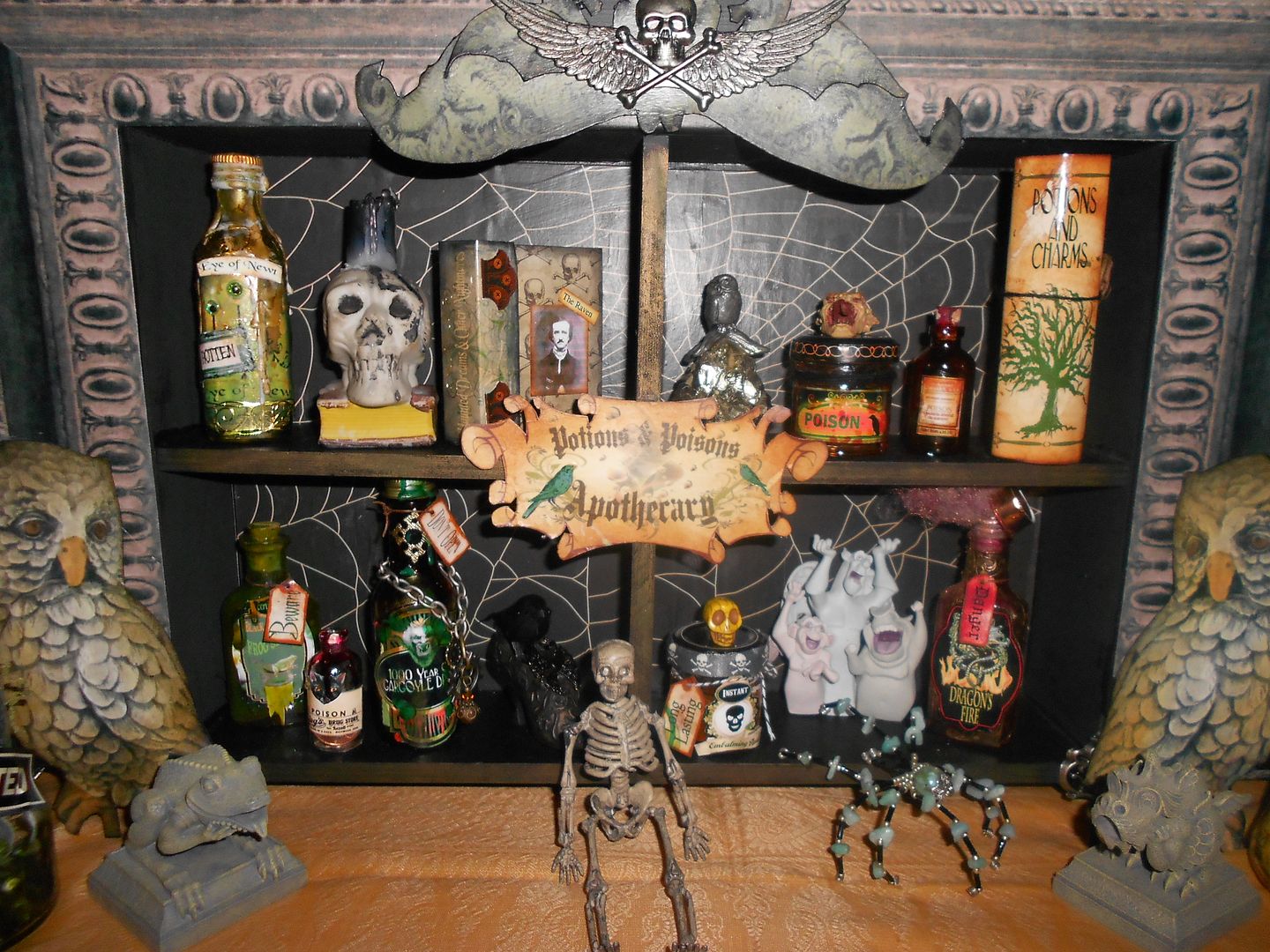 I'm not sure what is in the Gravediggers Musty Bones below but it is definitely "Infested" as the sticker says…EEK.
It's so fun to see all of the unusual bits and pieces everyone is coming up with to add to their apothecary; like Ginger's statues and beaded spider.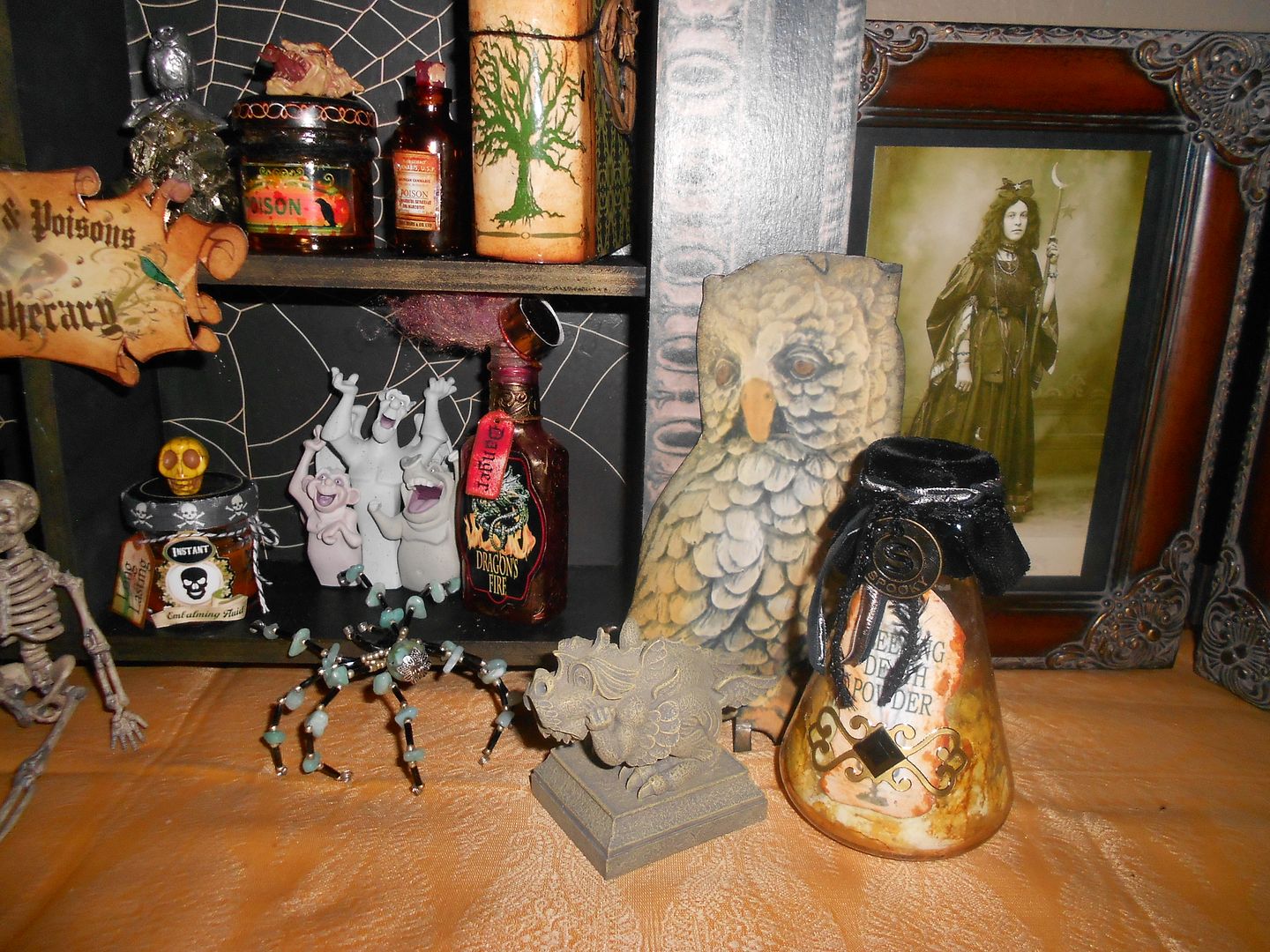 You can find details of the giveaway by clicking on any of the Apothecary Tutorial tabs at the top of the blog.
The deadline for entering the giveaway is October 30
th
.