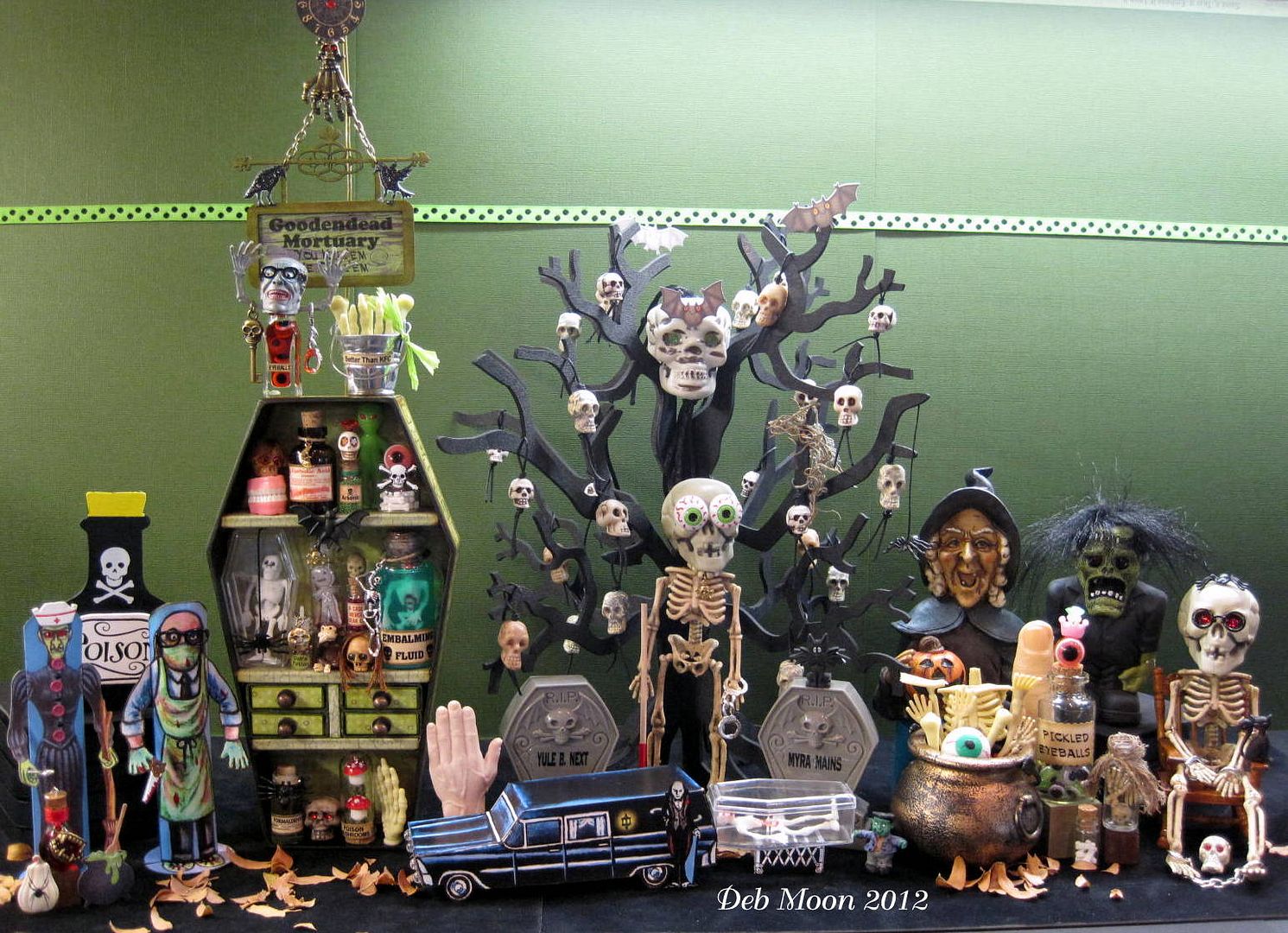 You are in for a real "Treat" with Debbie Moon's Goodenddead Mortuary where "You Kill'em, We Chill'em. HA! I just love her sense of humor and the clever things she has created. Her idea was inspired by one of her favorite TV shows "Six Feet Under".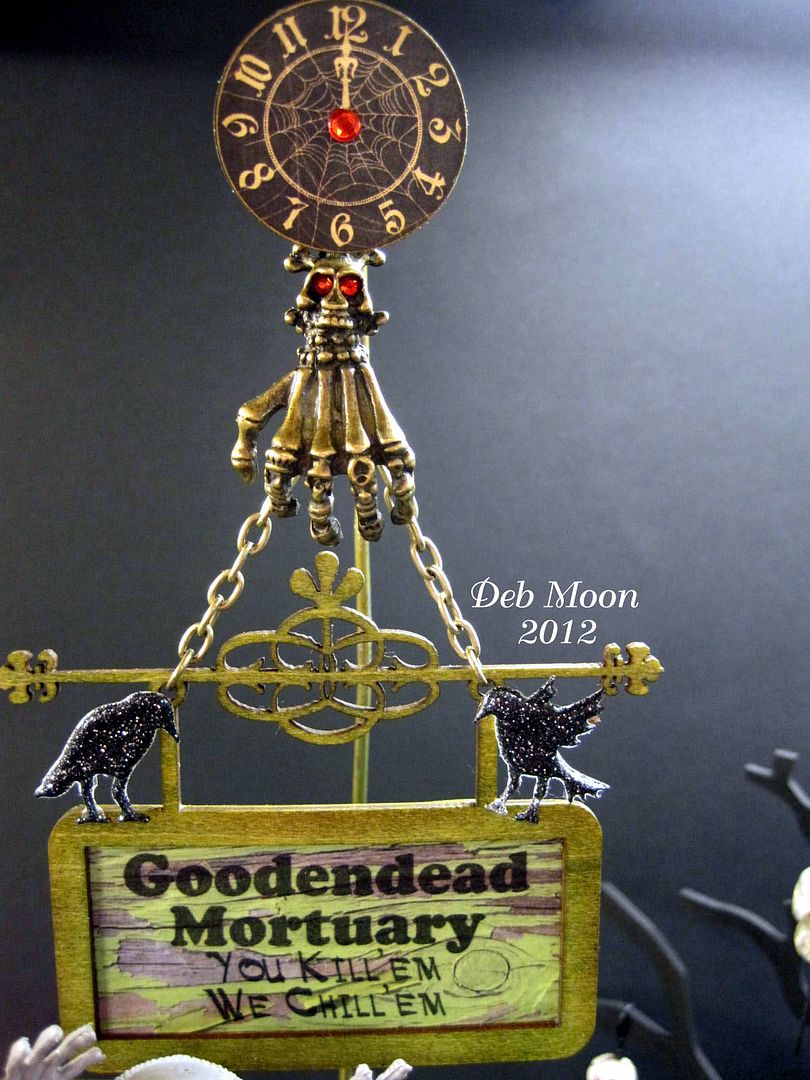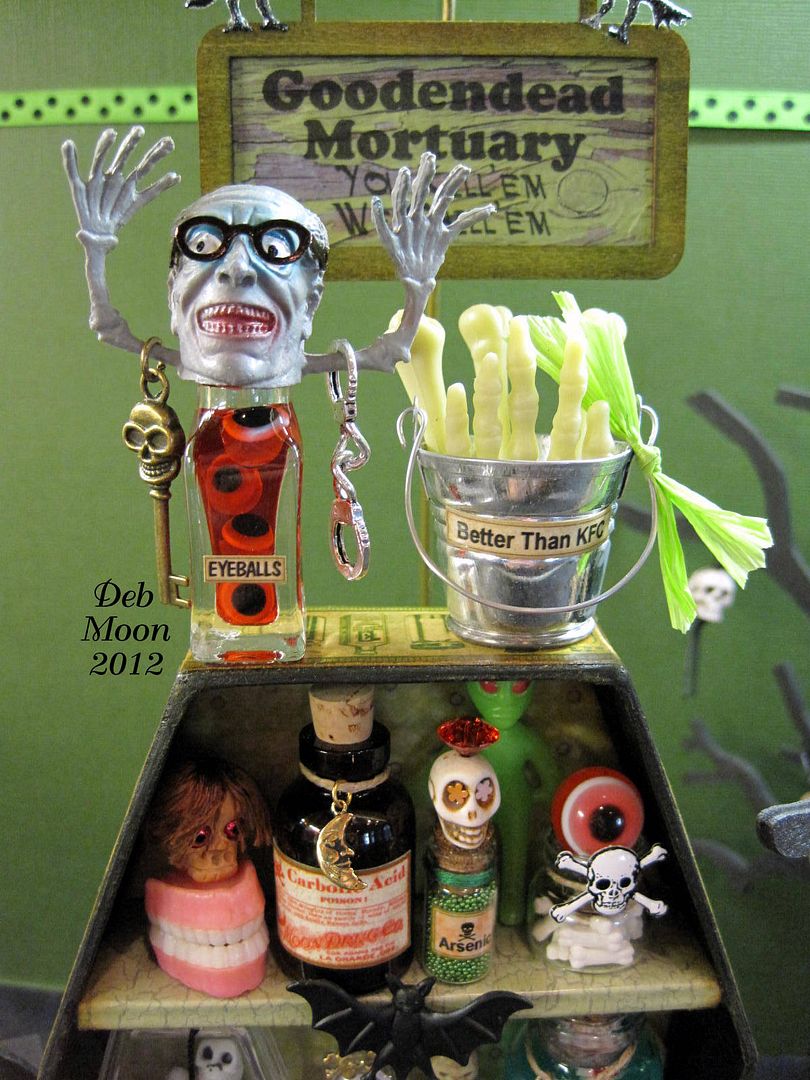 Debbie said "I needed to keep the size small so I started with a paper mache coffin. It was too deep for my liking, so the first thing I did was to trim down the sides. It measures 8 inches tall by 4.5 inches wide. The depth is only half of a matchbox - a little over one inch. I really like the miniature size, but it posed many challenges. I added a few shelves and drawers made from matchboxes cut in half with my rotary tool. (I can conquer the world with that thing! LOL)."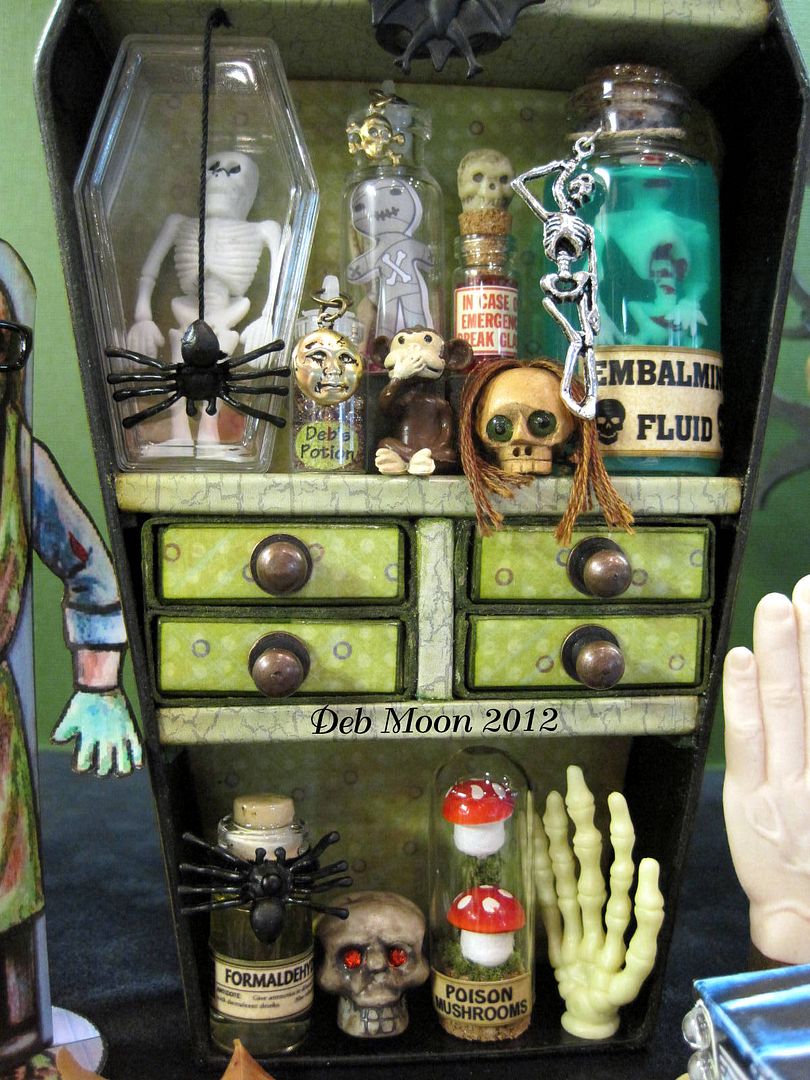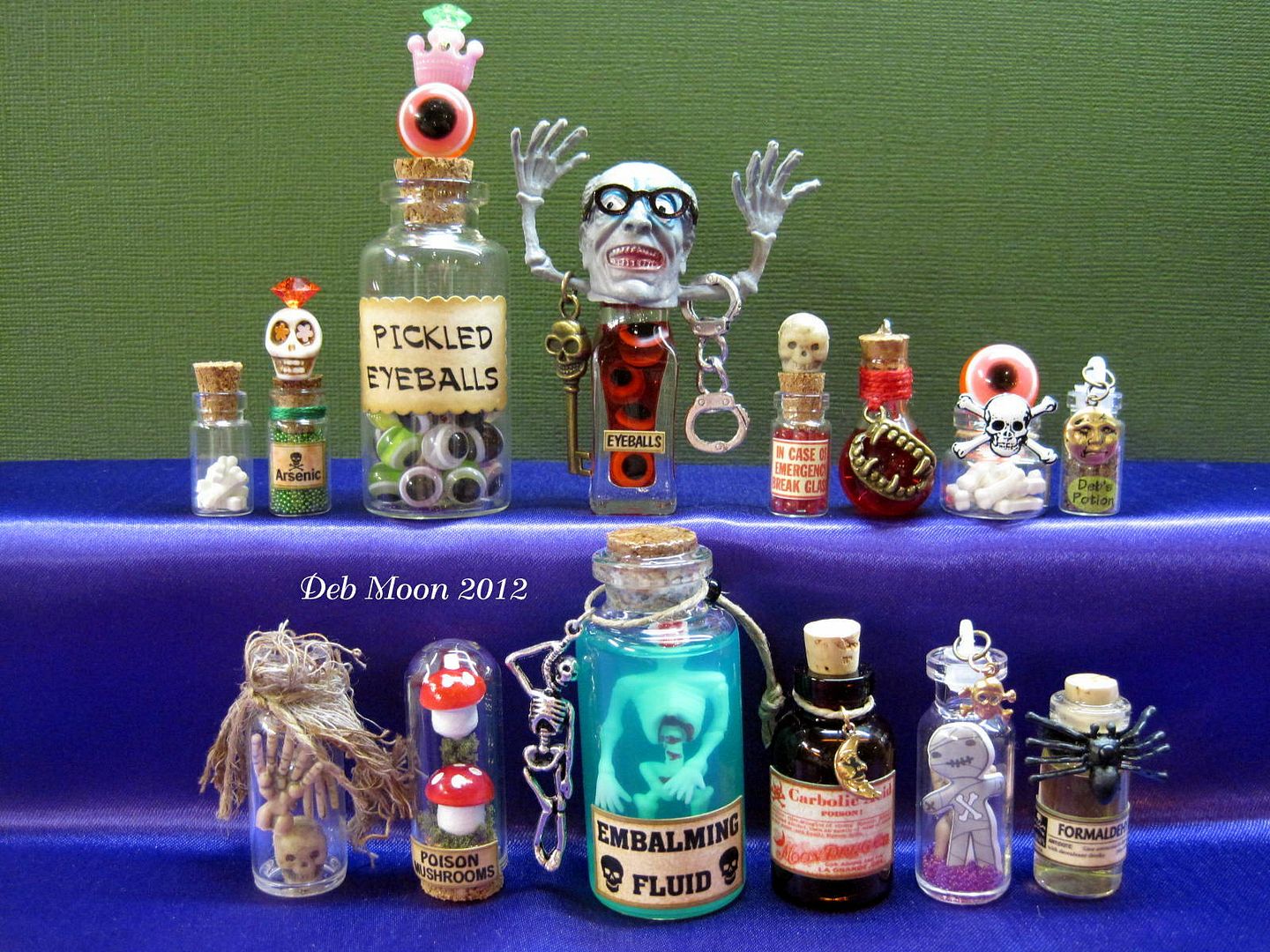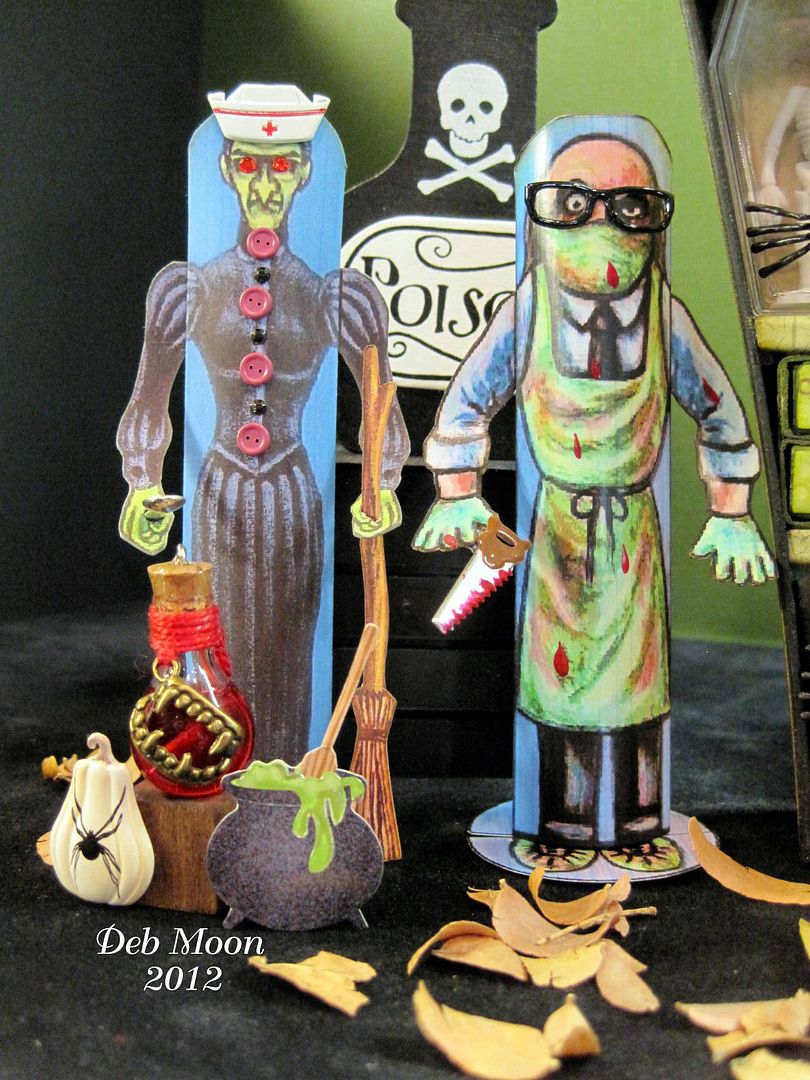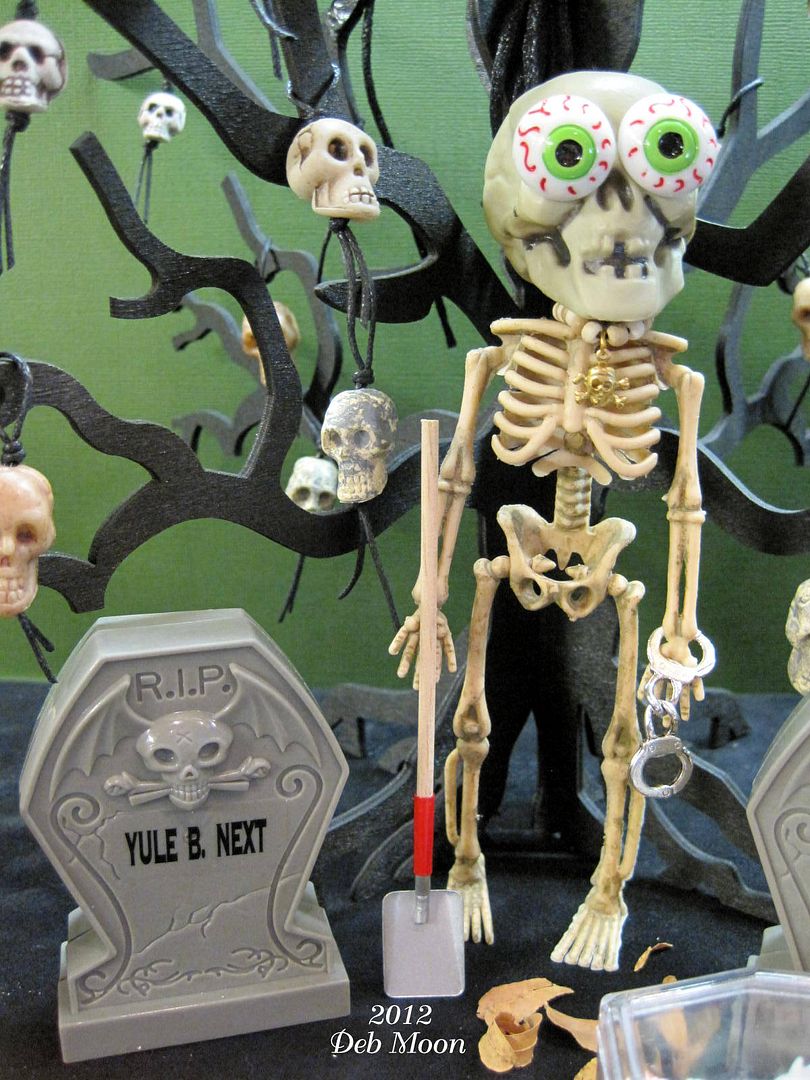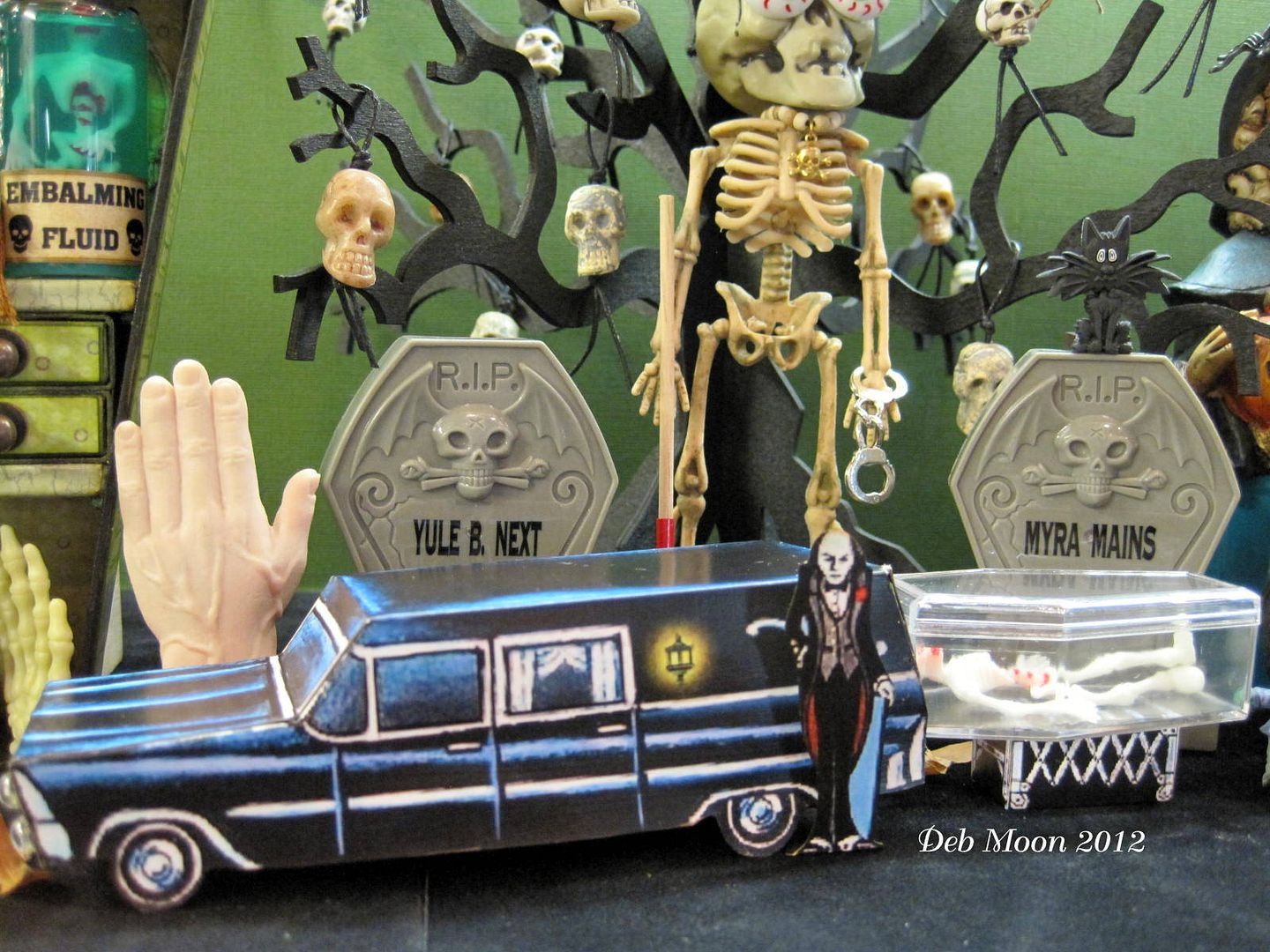 Debbie said "I just had to have a hearse - what's a mortuary without a hearse! LOL I already had a clear coffin and it fits perfectly inside the hearse - an unplanned happy discovery! I also made a few paper dolls - Dr. Goodendead and his witchy nurse assistant. So much fun adding those accessories! I will be contacting Ray O'Bannon over at ravensblight.com; thanking him for his wonderfully creepy toys that he creates and shares for free."
You can see more of Debbie's work at her
SplitCoastStampers Gallery
.