Here comes another entry from Germany! Ruth created a cute little Haunted House/Apothecary. Ruth
doesn't
have a lot of room for display, so she decided to make her apothecary out of a 11.5" x 7.5" wooden house. Notice the tiny owl sitting on the fence, which is the same one that I an others used as our big owls flanking the cabinet. Very cute!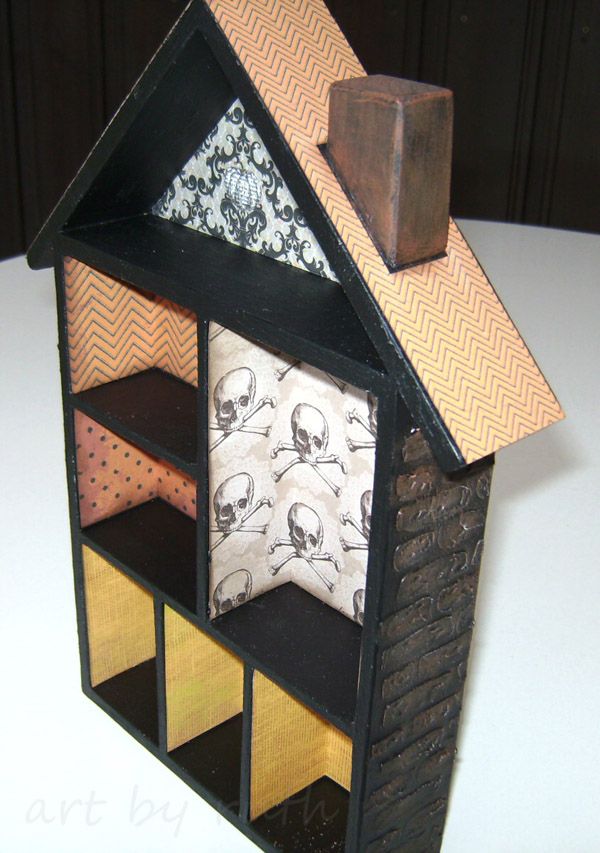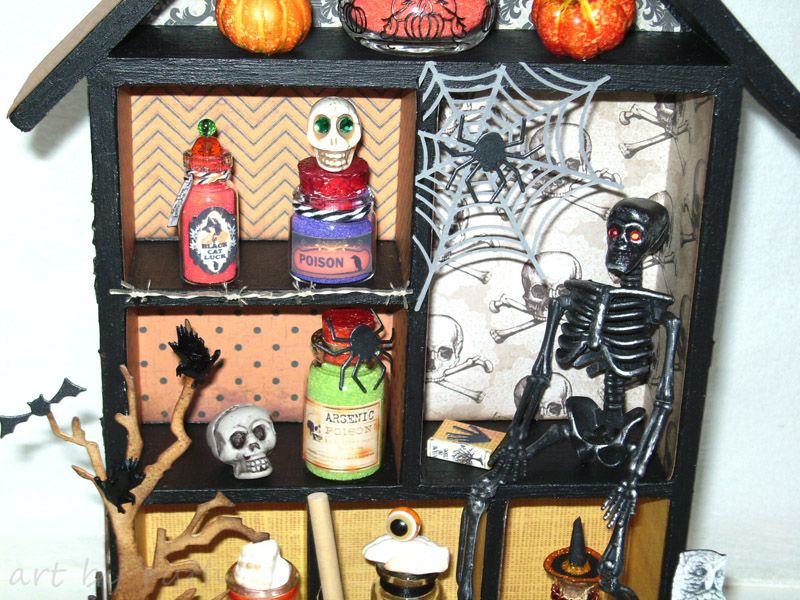 The cauldron is made from paper mache.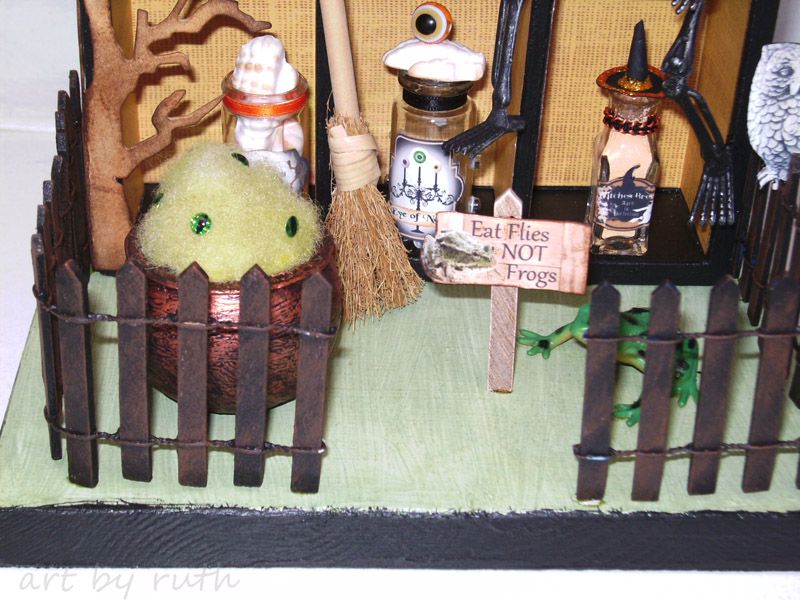 She filled her bottles with colored UTEE. Great idea!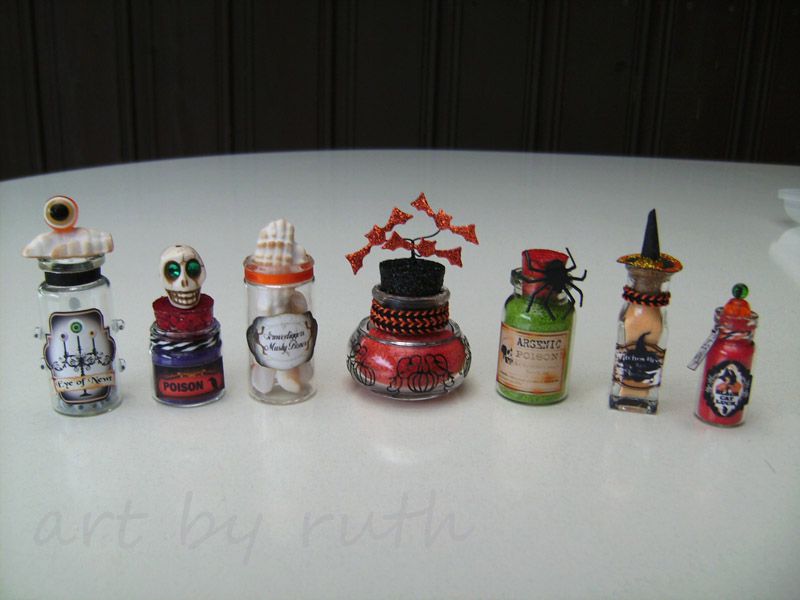 You can find the details of the giveaway by clicking on the Apothecary Tutorial tab at the top of the blog. The deadline for entering the giveaway is October 30th.