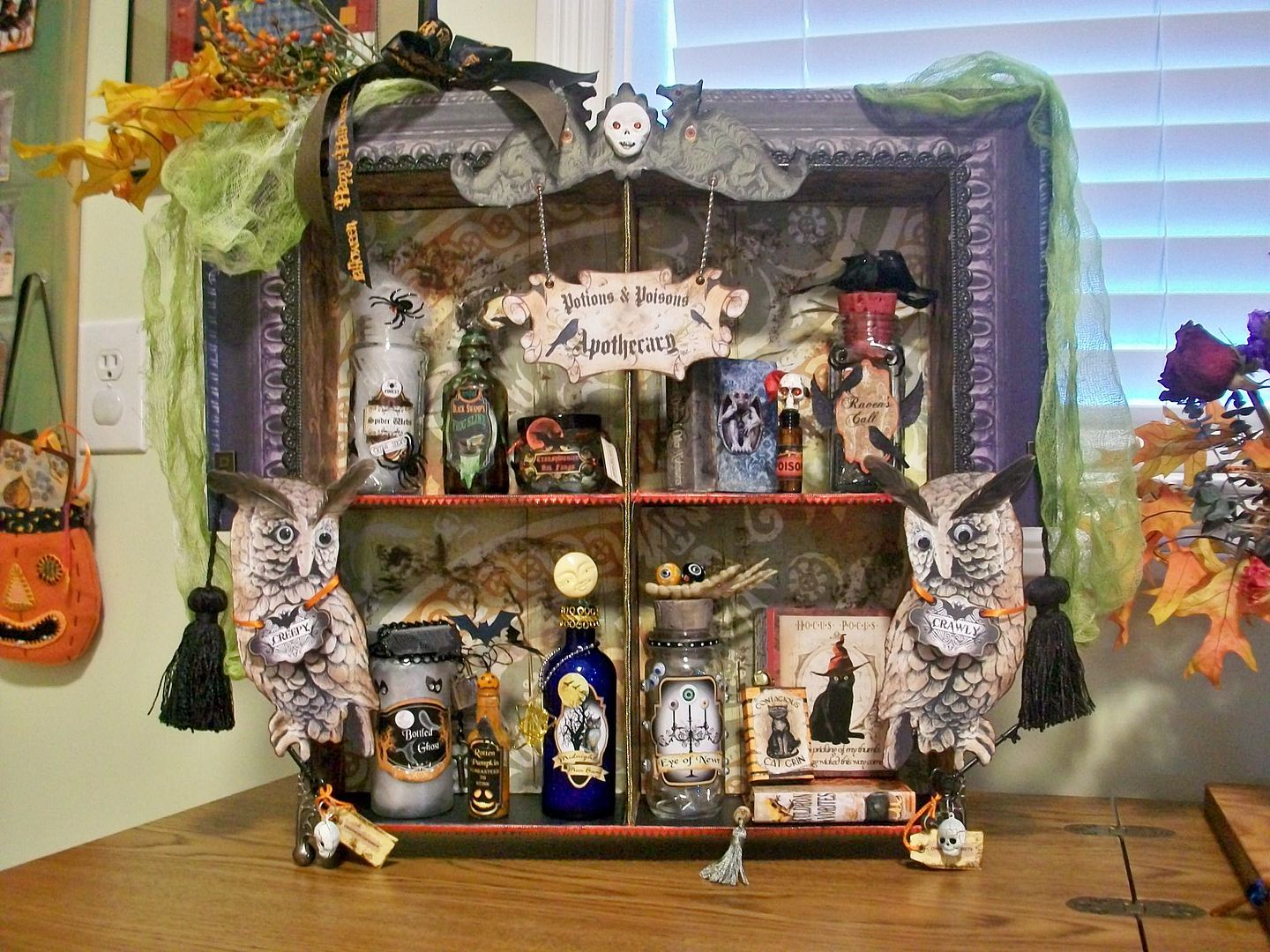 Looks like Paulette had lots of fun creating her spooktacular apothecary. Note her use of tassels on the sides of the cabinet.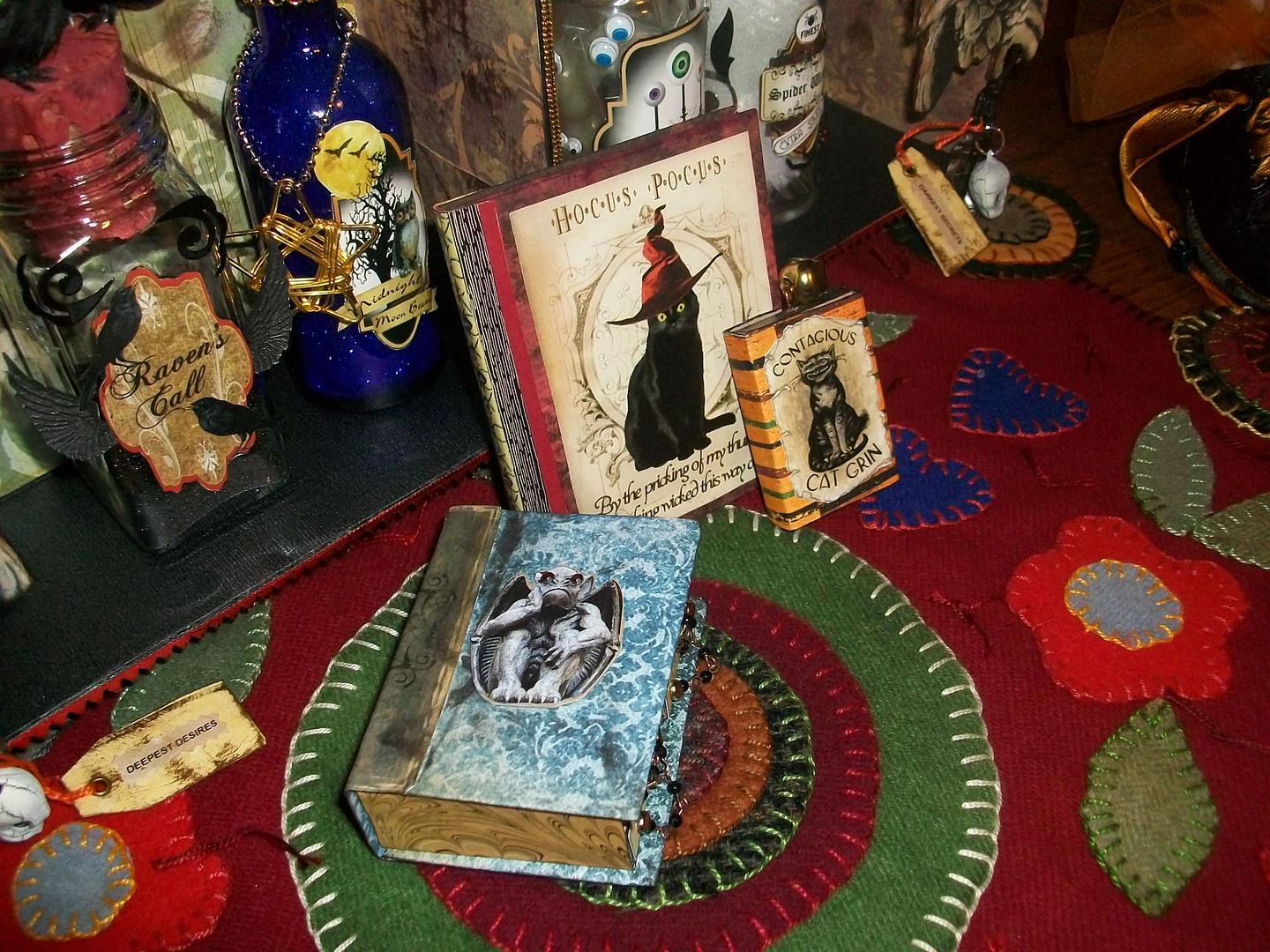 For her Rotten Pumpkin bottle contents she used dirty sand, rubbing alcohol, orange watercolor pigment and a smidgen of water. I'd say a pretty effective looking rotten pumpkin flesh.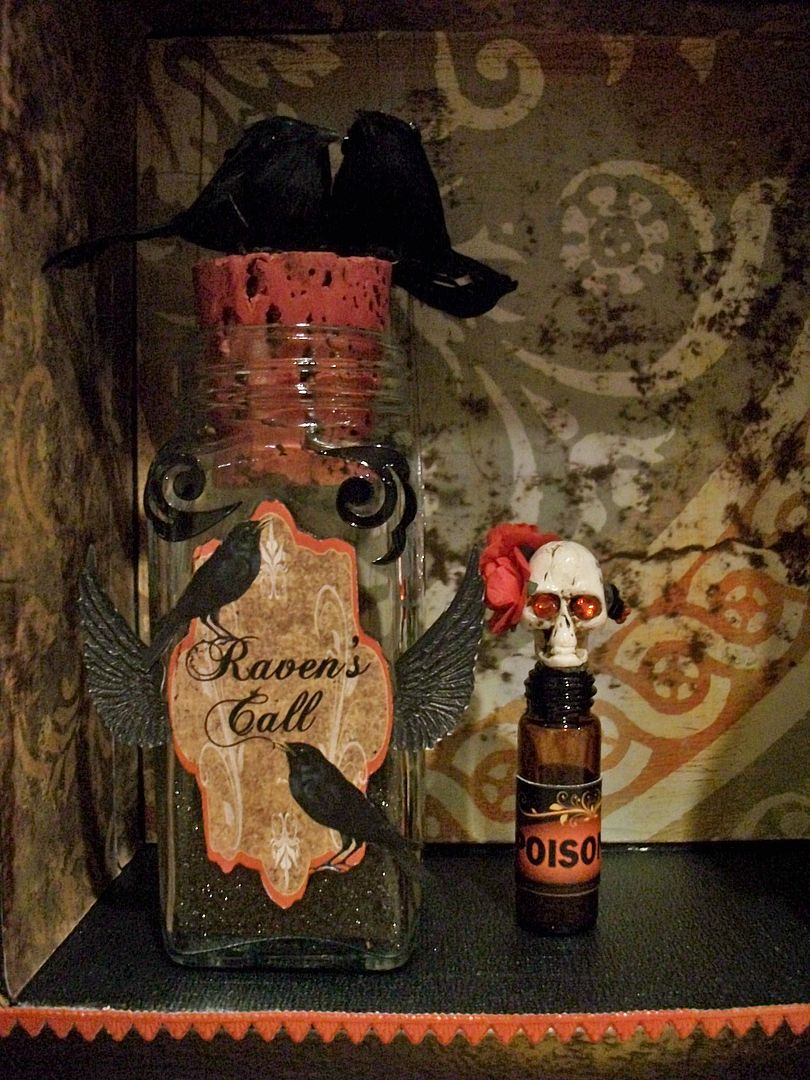 I love the creepy hand and on the Eye of Newt bottle and the frog on the Bottled Slime.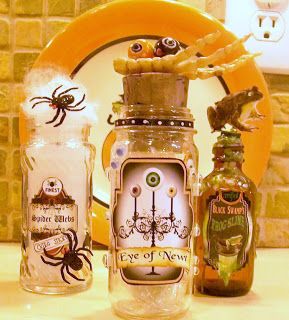 You can see more of Paulette's work and details about her apothecary at her blog
Art Dust
.
You can find details of the giveaway by clicking on any of the Apothecary Tutorial tabs at the top of the blog. The deadline for entering the giveaway is October 30th.