Here's Deanna Cosgroves's spooky display.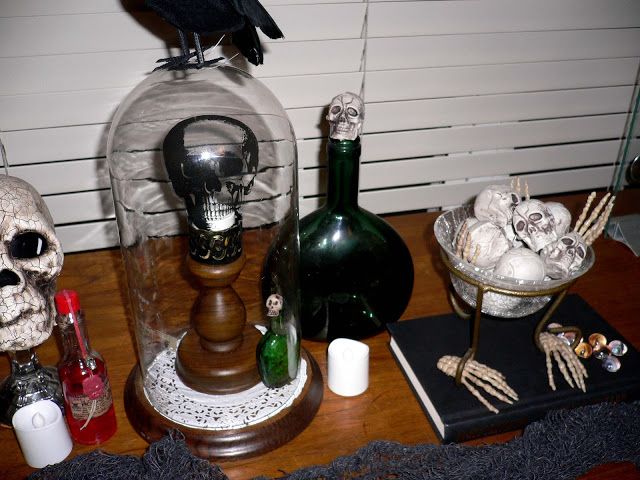 Deanna started with a clear vase which she sprayed with Krylon Looking Glass spray paint. She found the black roses and spiders at the dollar store.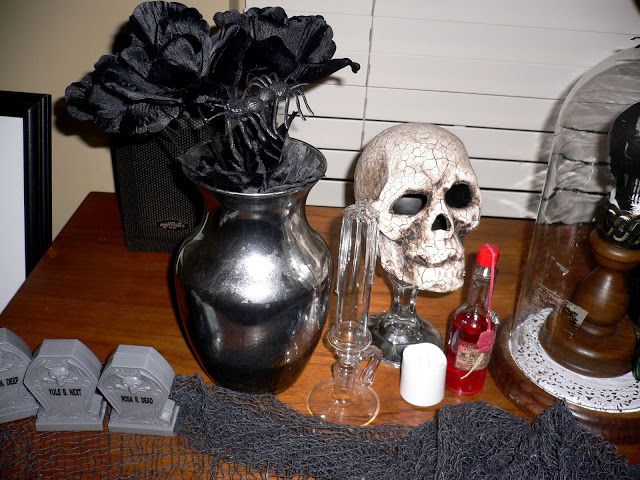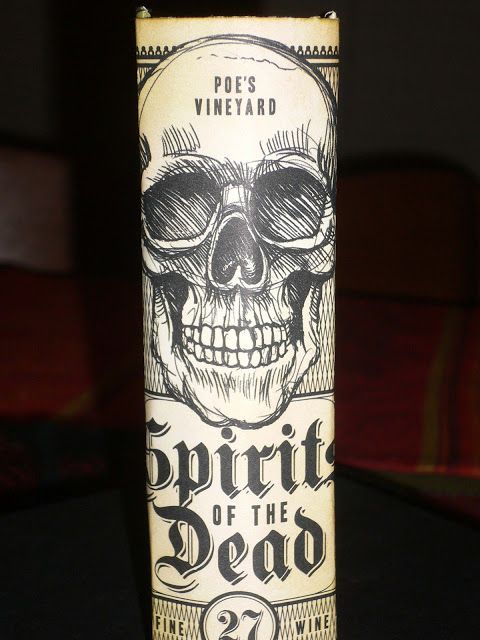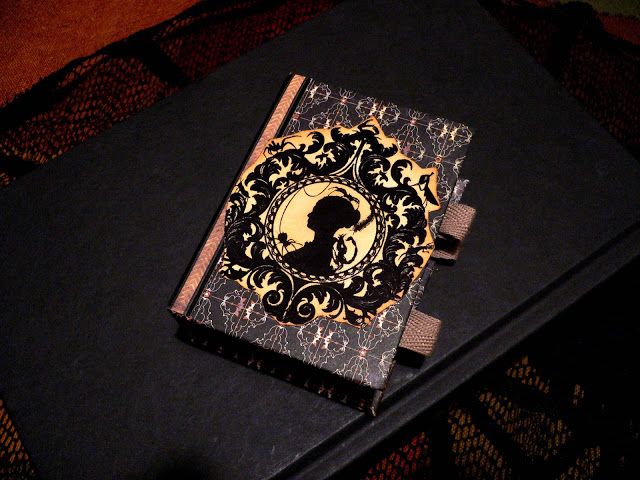 The bones are candy bones that she colored with ink.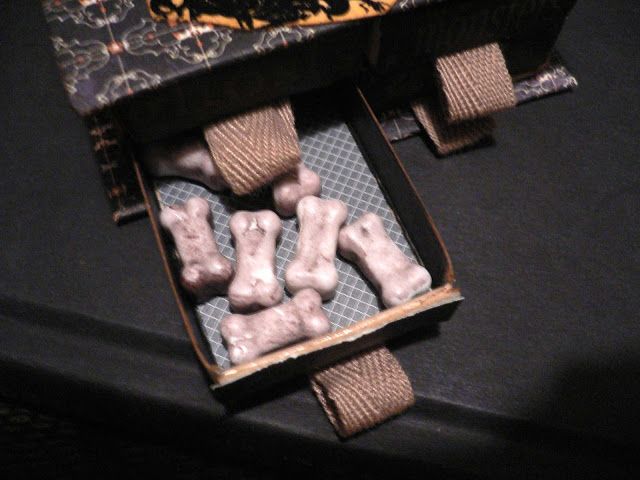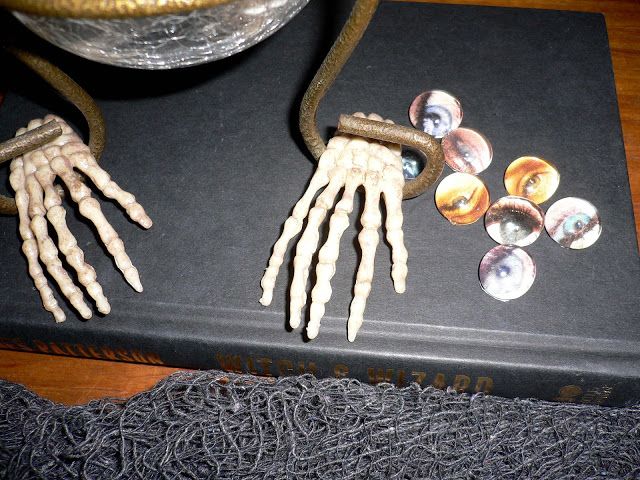 Deanna made these eyeballs with eyes cut from magazines and clear flat pebbles which she adhered with Glossy Accents.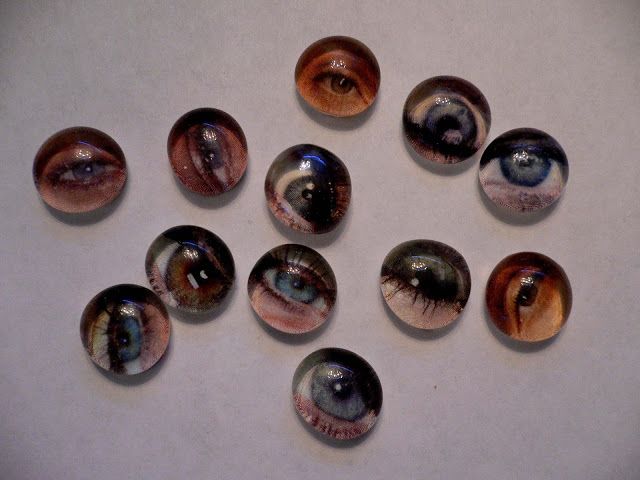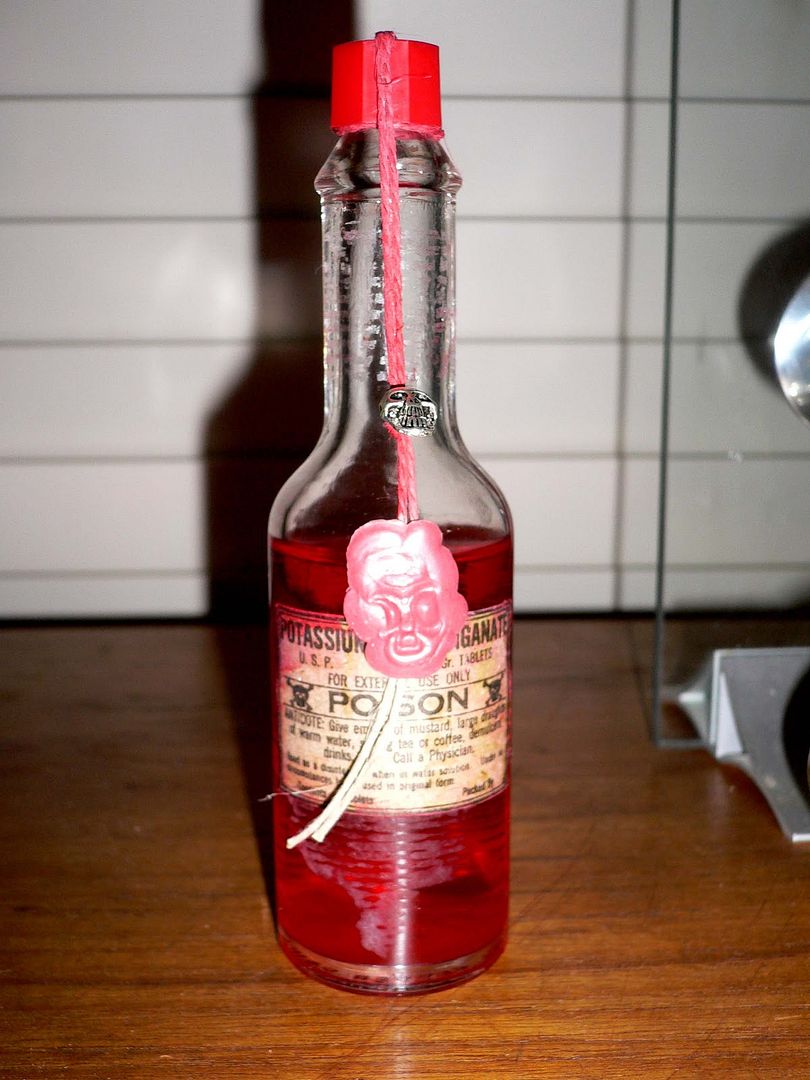 You can see more of Deanna's work and details about her apothecary at her blog Girls In the Craft.