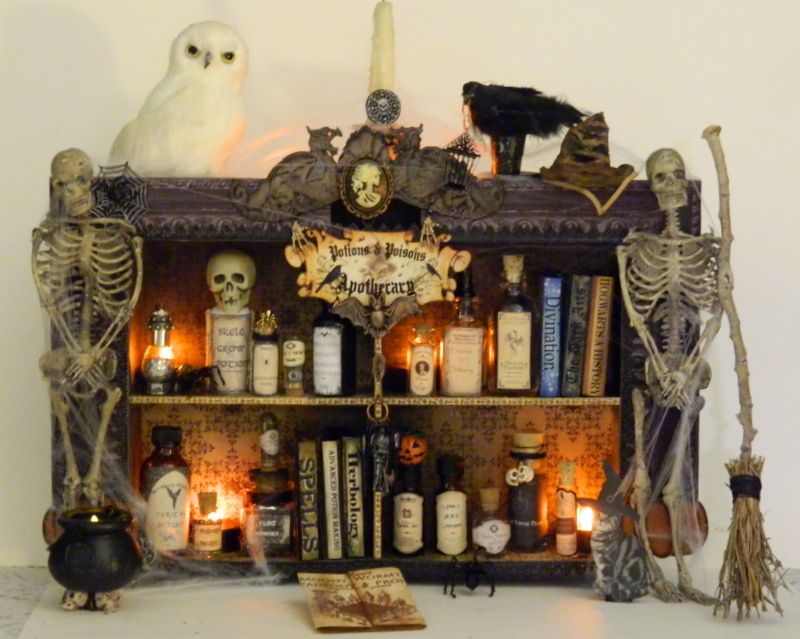 I was so excited to see Debbie's apothecary as she went with a Harry Potter theme and I'm such a huge fan of the Harry Potter series. I think that must be Hedwig sitting on the top of the cabinet and I love her use of the skeletons to flank the cabinet.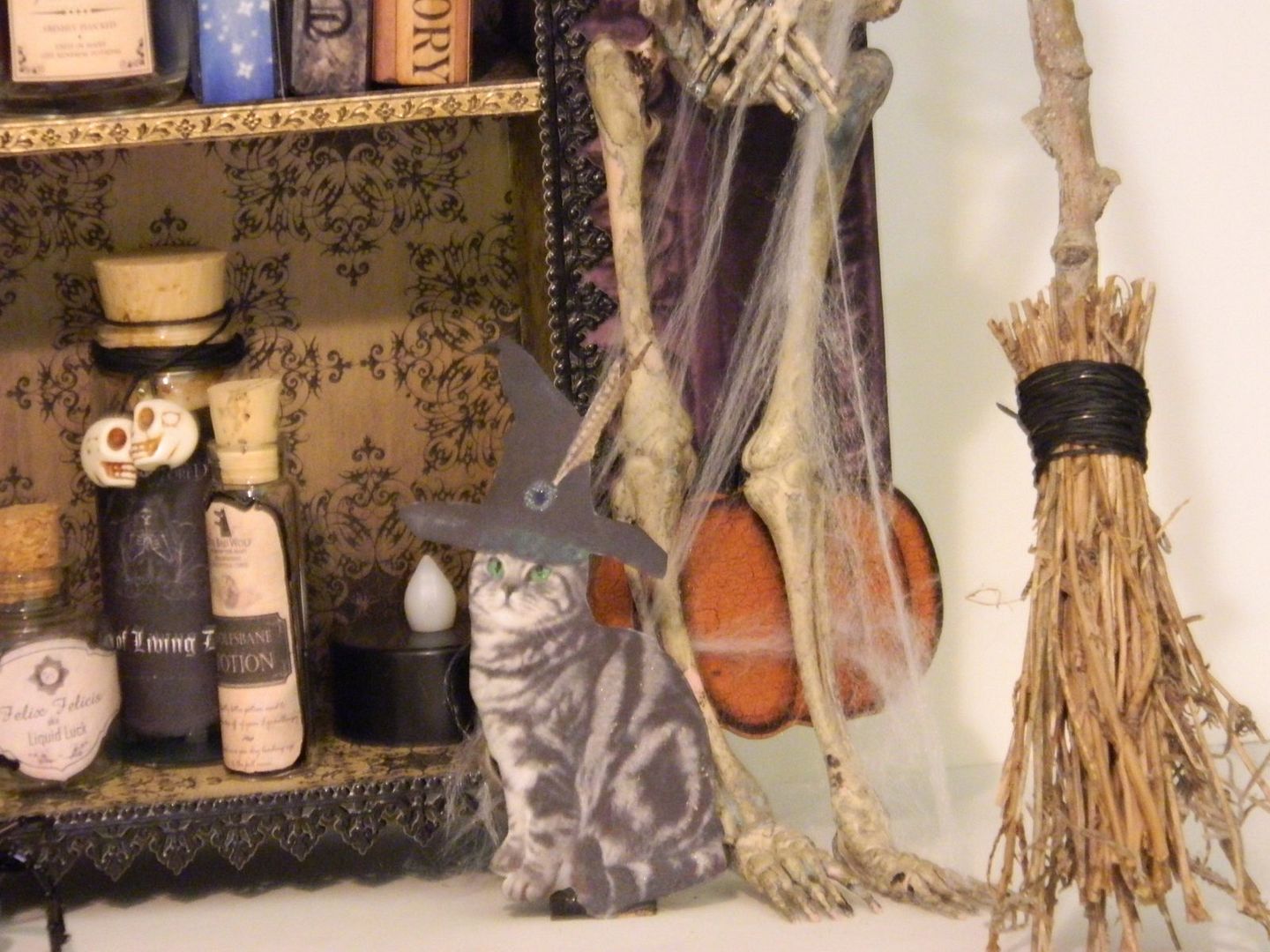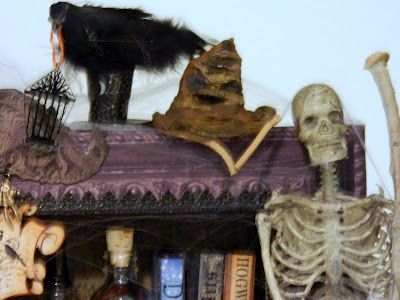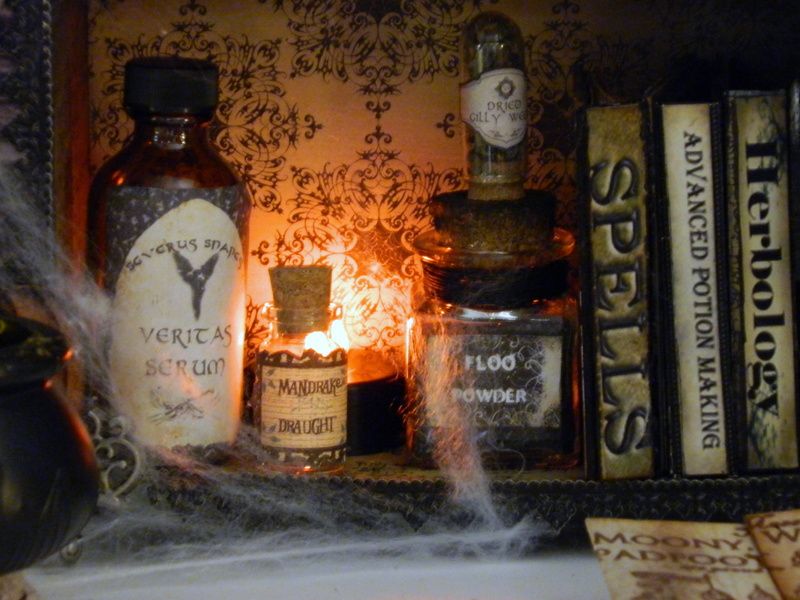 The battery operated tea lights look fabulous. I'm going to have to add that to mine!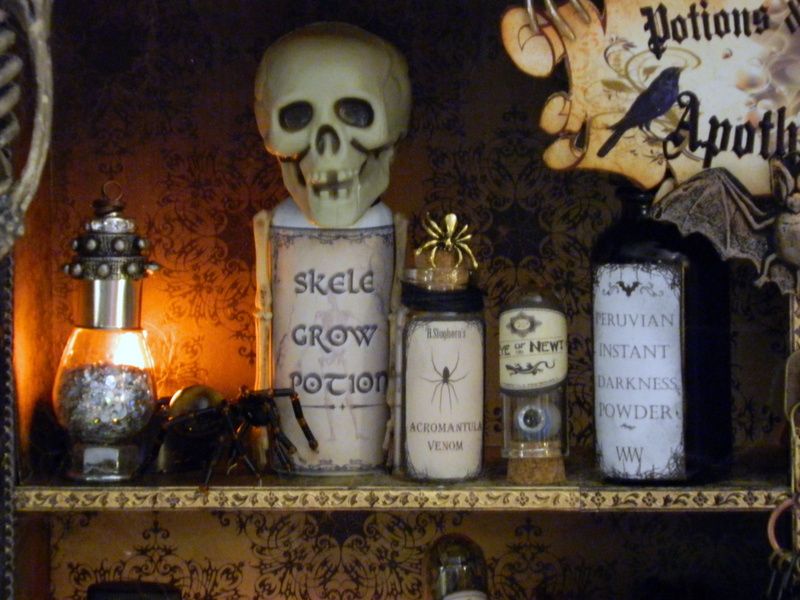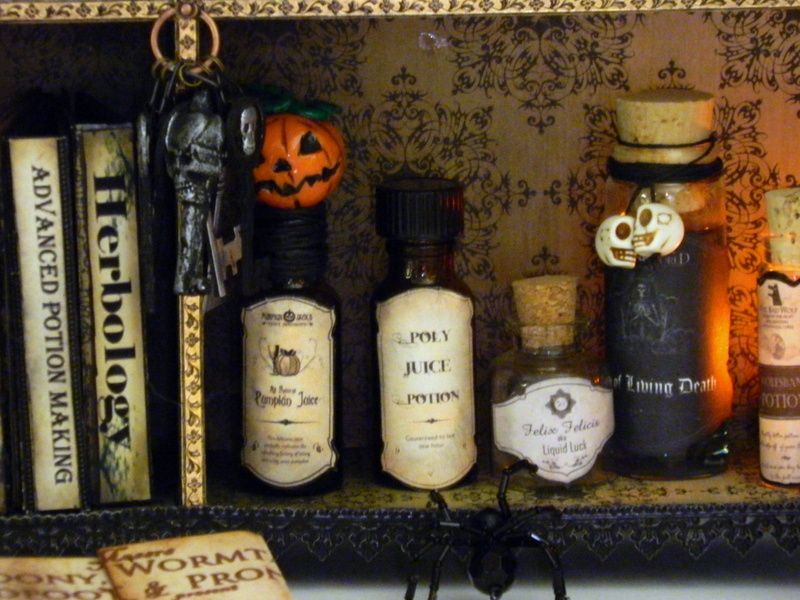 Look at all of the Hogwarts books she made.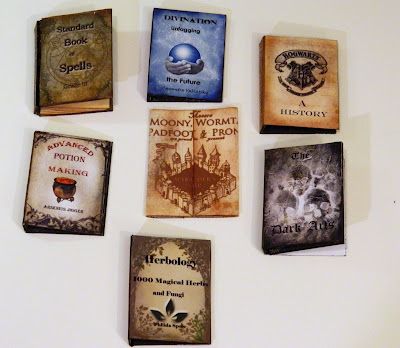 You can find the details of the giveaway by clicking on the Apothecary Tutorial tab at the top of the blog. The deadline for entering the giveaway is October 30th.