To cut out the images for the carnival, Ginger imported the digital images into her Make-the-Cut software and used her Black Cat Cougar to cut the pieces.
Checkout the pumpkin headed skeleton in the Ticket Booth.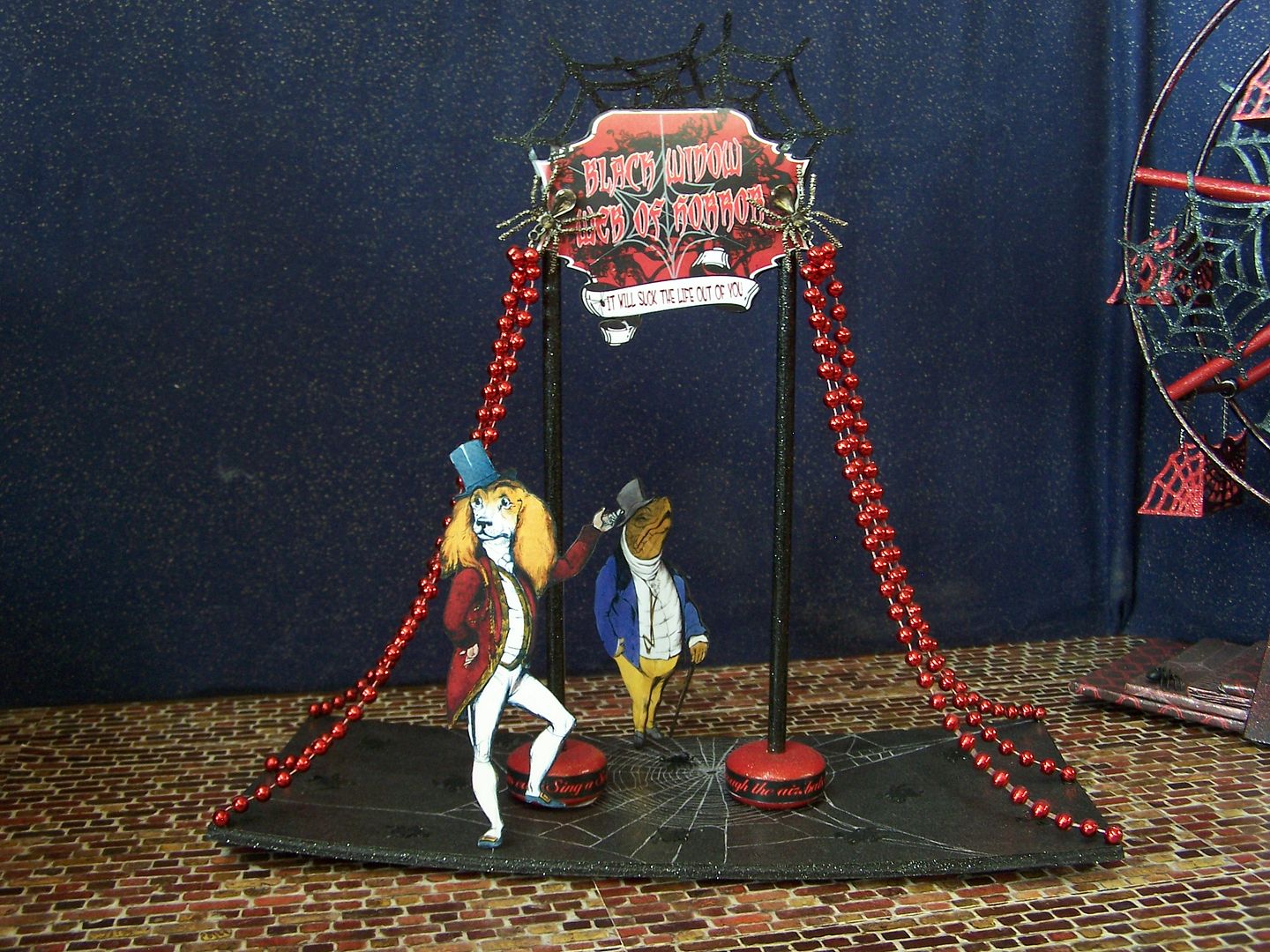 Notice on Ginger's carousel, her poles go all the way through the top. She has topped them with skeleton heads and used them to attach the trim around the top.