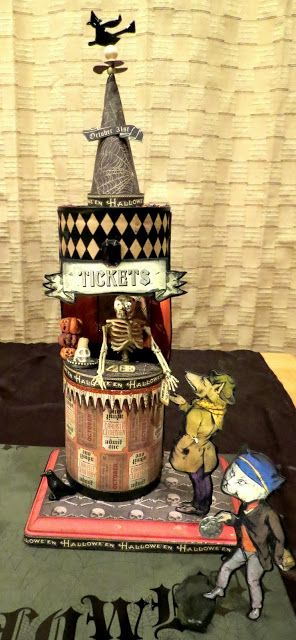 I love how the top of Vic's ticket booth looks like a witch's hat.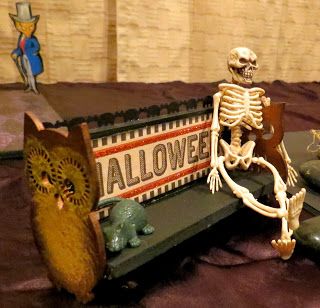 The sides of this cool bench are owls that she found at Hobby Lobby. Yes, Vic made that witch from scratch and the head is the glass bead you saw me use in the tutorial. What a fabulous job!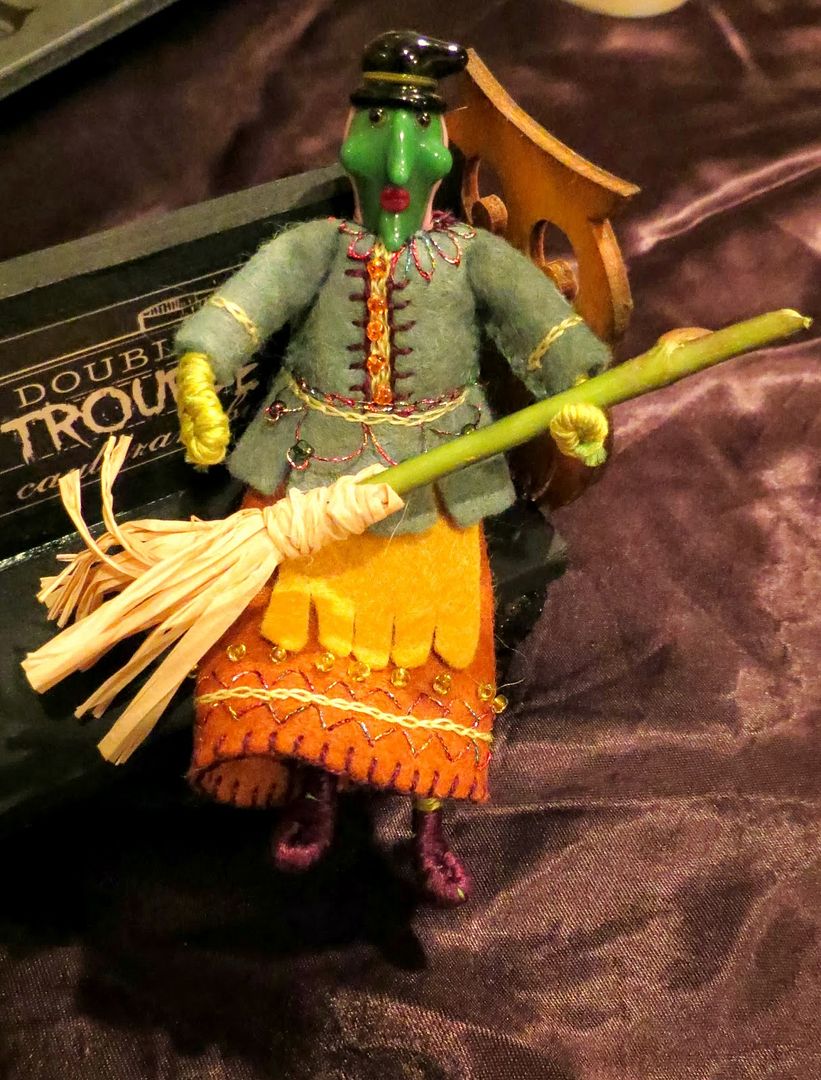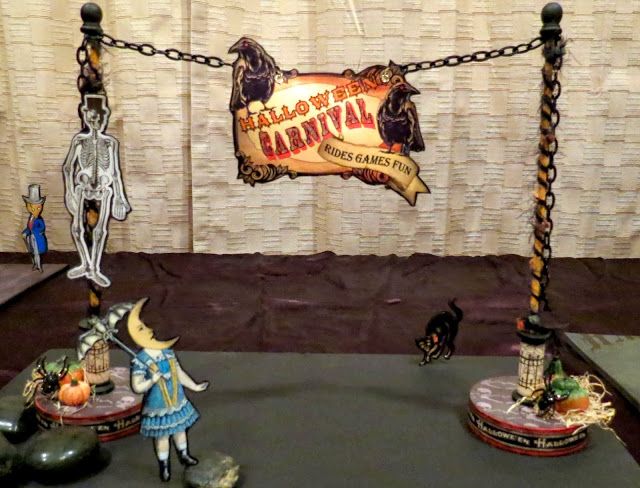 To make her carousel spin, she used an old battery powered spinner platform that she had lying around.
You can see more of Vic's artwork and details about how she made her carnival pieces on her blog
Vic's Creations.