Here are come some real treats from Anna Hedberg.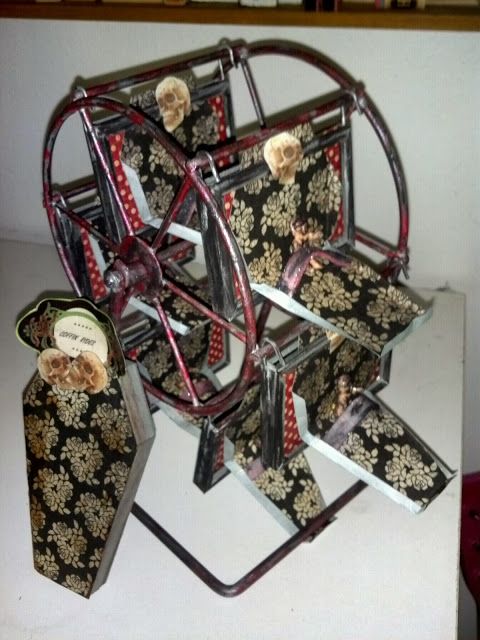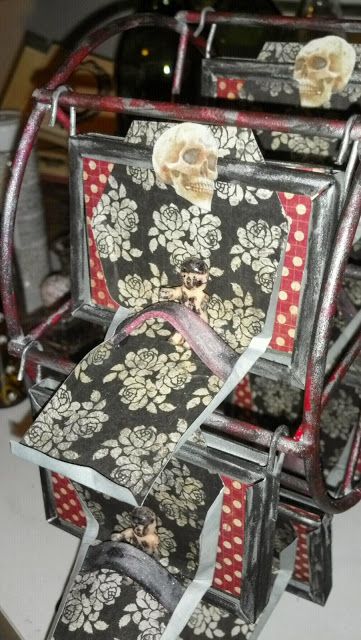 Below is a picture of what she used to create the ride; how clever!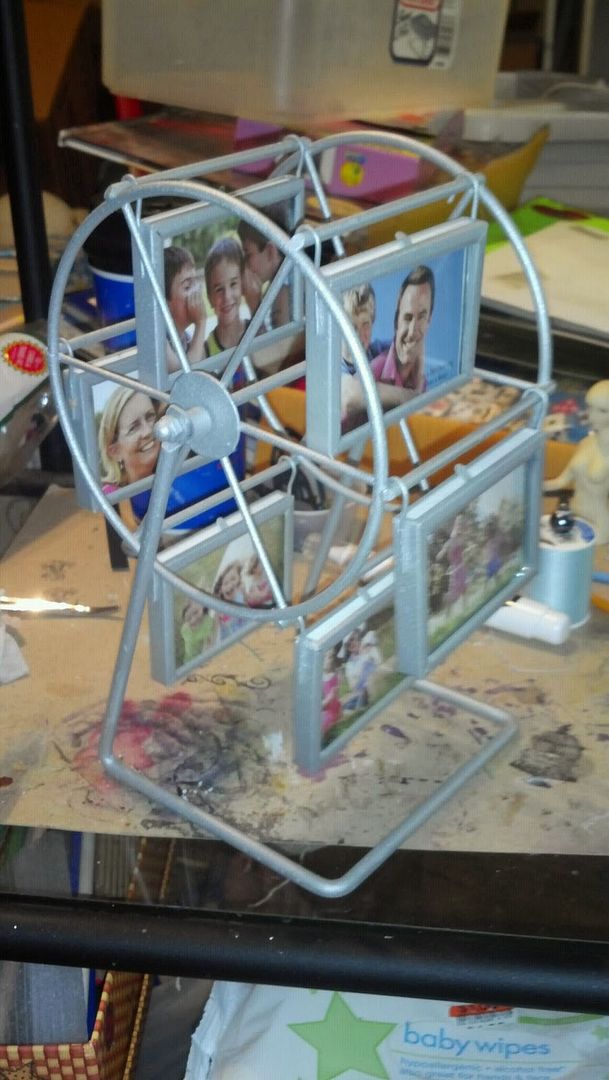 Dr. Heis Fullofit Snack Bar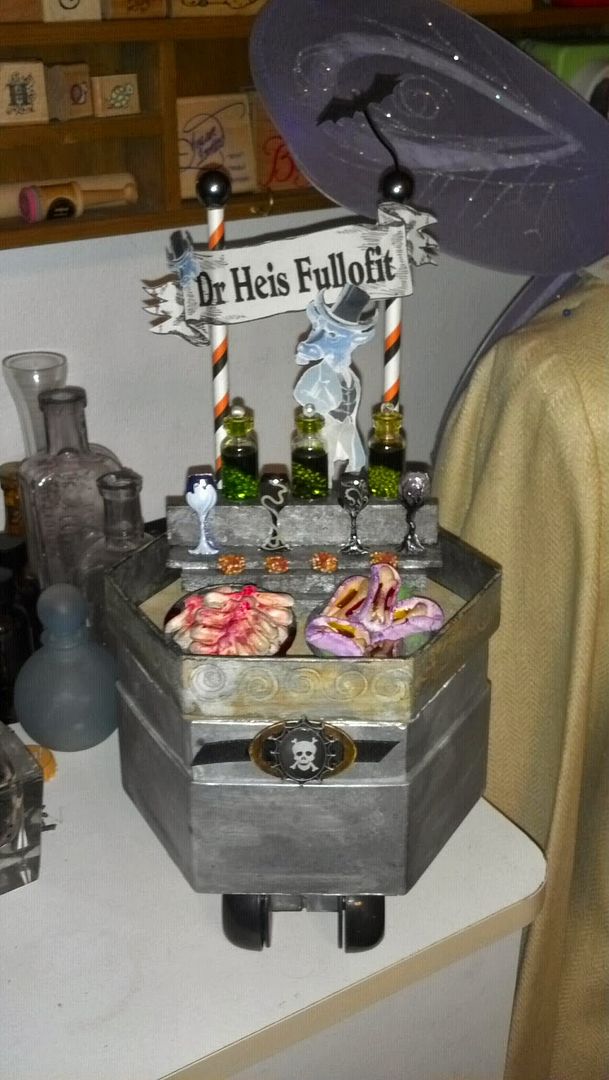 Lots of delectable items to choose from.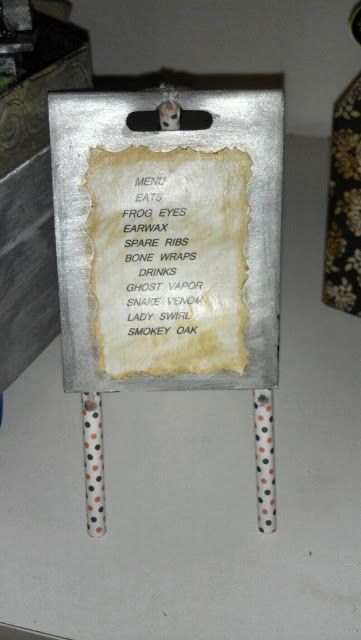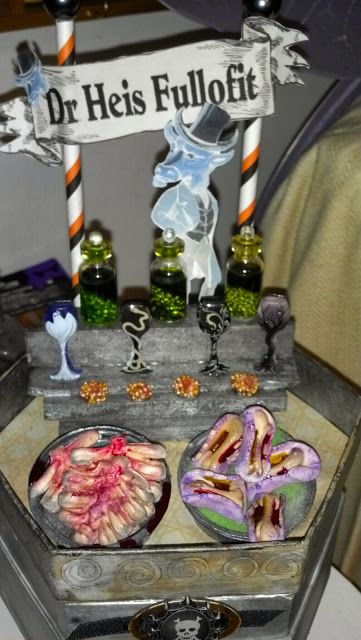 Anna used the box below as the base for her piece. She removed the lid and turned it upside down for the top.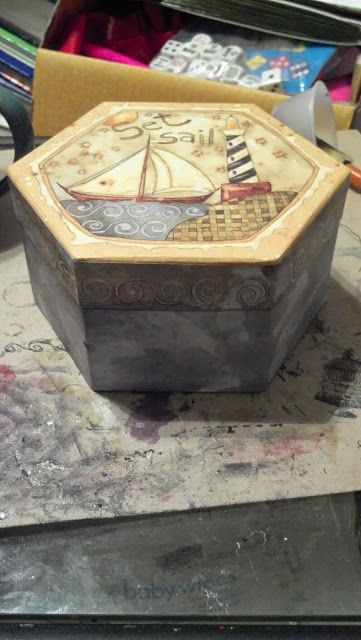 Come See the Bearded Lady