This awesome fortune teller piece is by Laurie. It is so full of creativity.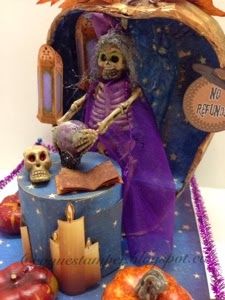 If you are making your own carnival and have seen the video tutorial you might recognized the piece behind Madam Zelda; yes, it is the left over piece of paper mache pumpkin from the Boo Bash. How clever of Laurie to think of using it as a backdrop.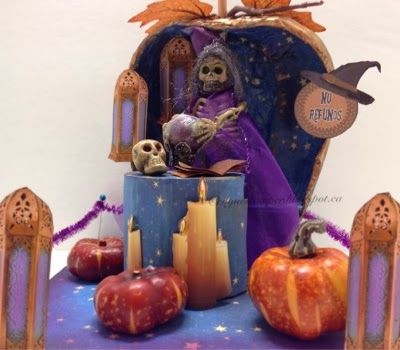 Love the skeleton as a fortune teller.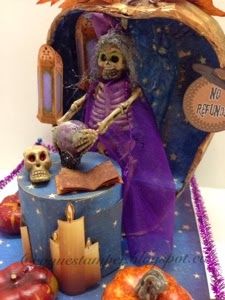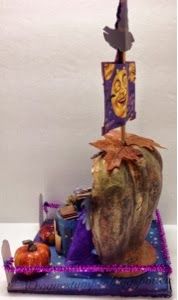 Laurie goes into all kinds of details about how she made this piece on her blog "The Rogue Stamper" so check it out!
TODAY IS THE LAST DAY TO ENTER THE HALLOWEEN CARNIVAL CHALLENGE - YOU HAVE UNTIL OCTOBER 30th TO ENTER THE GENERAL GIVEAWAY