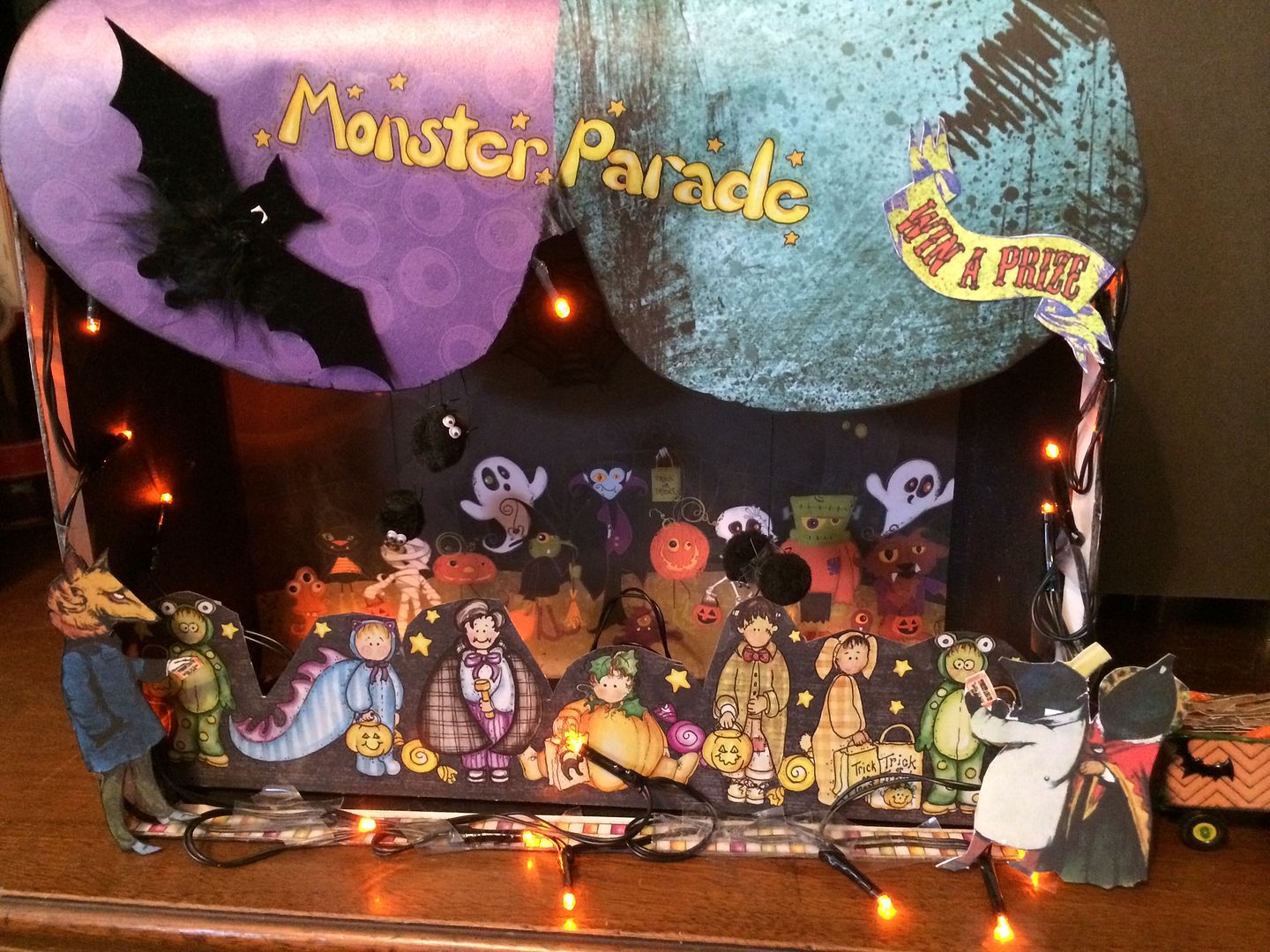 Here comes the Monster Parade and it's made by Deb Rollier! What a perfect piece for a carnival. You can see all of the spooking characters in the costume contest and hayride. How clever to use strings of light to set off the piece. Notice how it's pulled by a tracker with none other than a skeleton driving.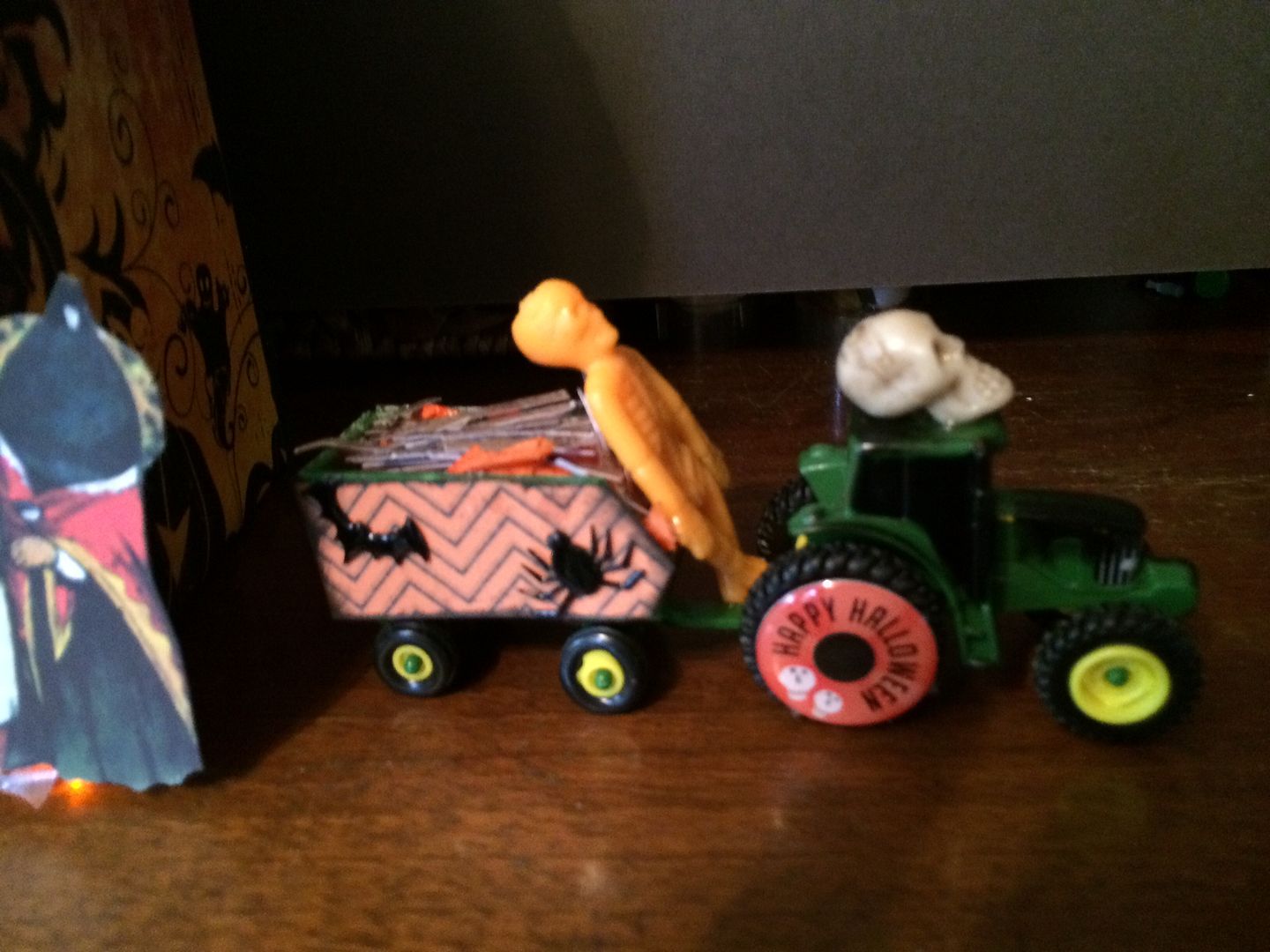 While you're at the carnival you'll want to visit the Potion Shoppe and Madam Zelda's.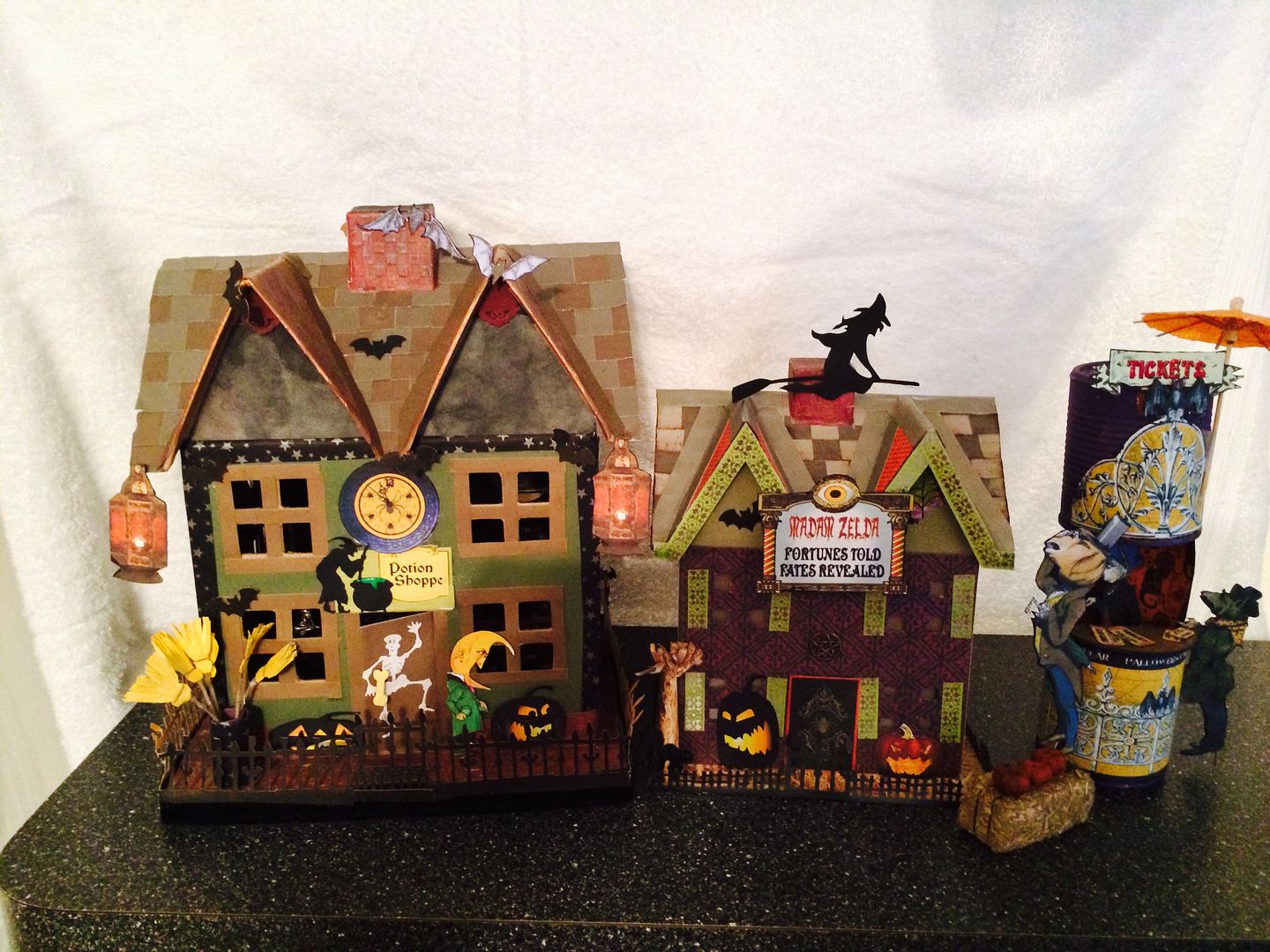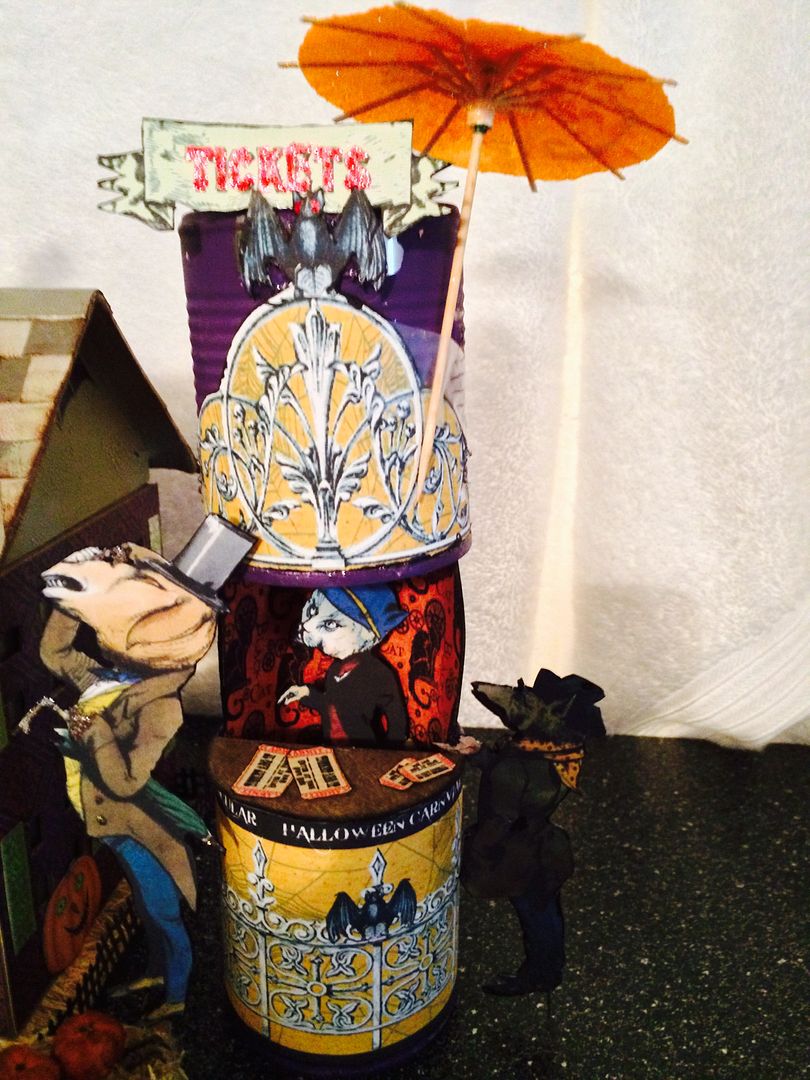 You have 6 more days to enter the Halloween Carnival Challenge and Giveaway!
You must create one carnival piece that is different than any you see in the video tutorials.

The piece can be a game, ride, or some other type of booth you would see in a Halloween Carnival.

You do not have to use the products I use except that you must use at least one image from one of my Carnival Themed Collage Sheets or Digital File Sets.

The free collage sheet does not count.
Once you have your piece made, either email me pictures or post them on your blog, website or photo album and let me know where I can find them
(by October 15th)
. I will showcase your work on this blog and link back your website or album. I know you guys are going to come up with some cool and fun stuff! On October 16
st
Random.Org will draw a winner who will receive the huge pile of Halloween themed supplies pictured below. Once again t
here are so many goodies I couldn't get them in one picture! Click the image to see the details.