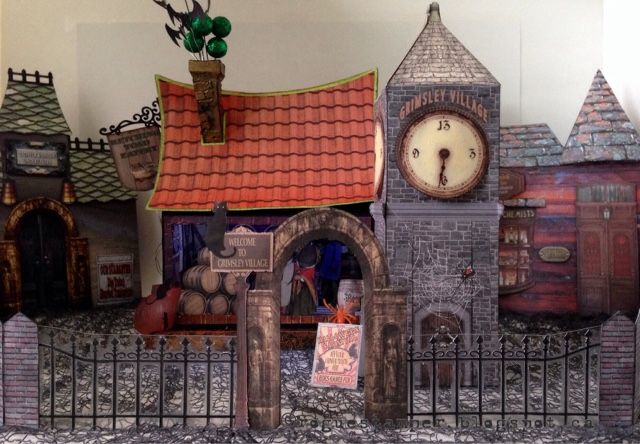 Checkout Laurie Yendall's spooktacular Grimsley Village!
I think you'll love Laurie's take on the Happy Bat Tavern. Note the large window looking into the tavern, the cool 3D chimney and the spooky entrance. She also has some other village pieces in the background.
This is a peak down inside the tavern.
I noticed that many of the characters in her village are from the Halloween Carnival.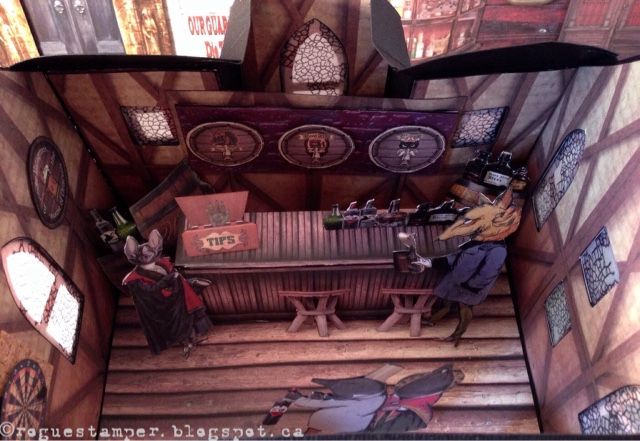 Notice the rafters with the bone chandelier. It looks like she printed the image multiple times then glued it together to make a 3D chandelier.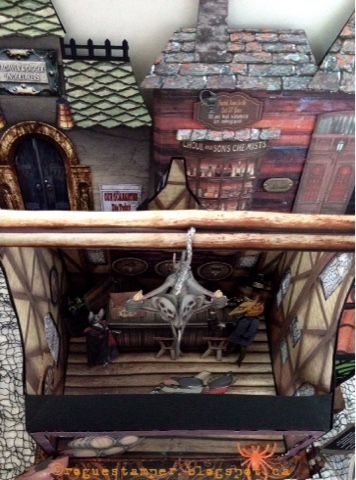 Next is a creepy camping scene she calls "Hell on Wheels". How cool is this!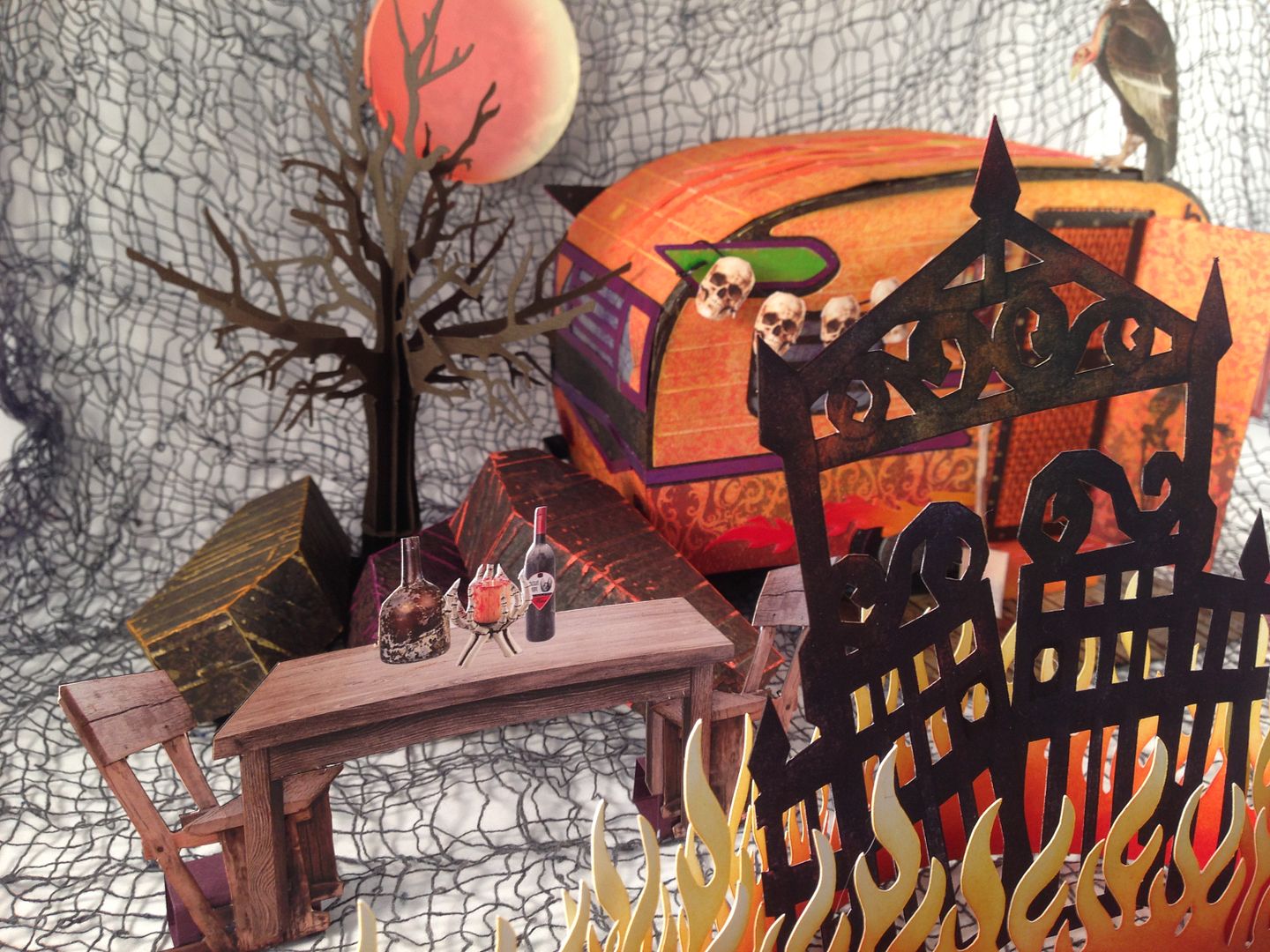 That must be the pet buzzard sitting on the camper.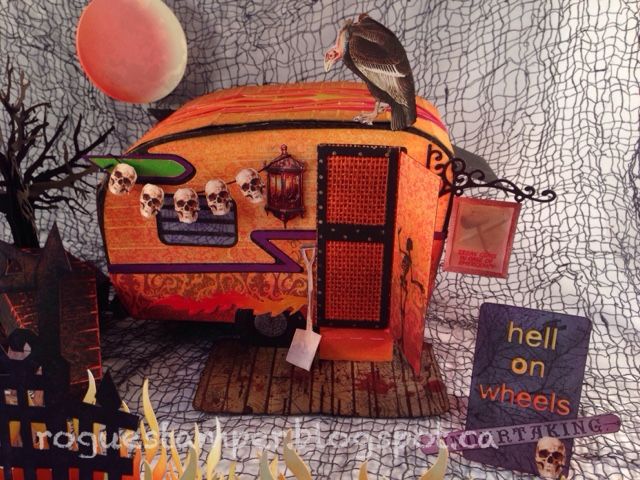 To see more pictures of her village, information on how she made the trailer, and other Halloween themed projects, hop over to Laurie's blog The Rogue Stamper.