My favorite size art piece to work with is the standard ATC size.

But being a cluttered person (which I think is reflected in my art), I'm always looking for ways to cram more stuff on to the standard 2 1/2'" by 3 ½" space.

If you are familiar with my work you know that I'm always going off the edges.

I also like working with different shapes.

I love fans and use fan images frequently in my art and I enjoy making paper fans.

A while back I decided to marry the two; fans and ATCs.

The result is in the pictures below.

When the fan is closed the base dimension of a single blade is 2 ½" x 3 1/2".

But when open, the fan expands to a five blades – lots more room for stuff!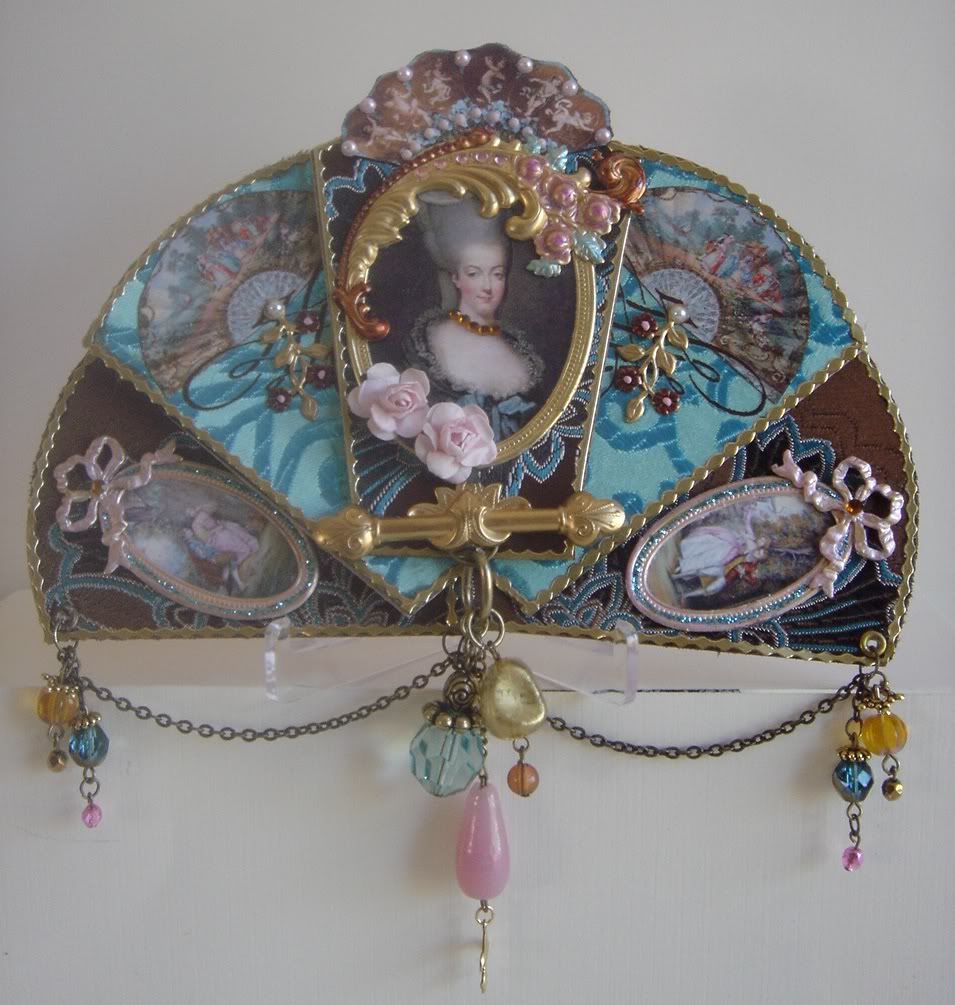 ATC FAN BACK CLOSED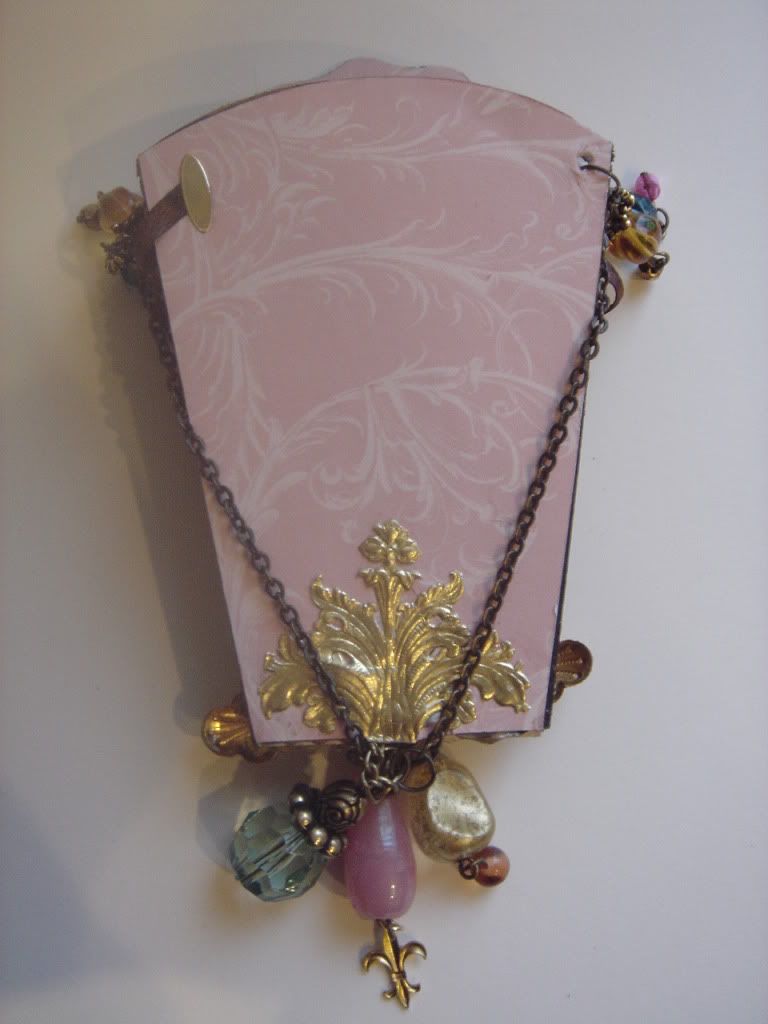 A traditional fan opens from left to right with the top blade of the fan ending up on the right.
Since this is an art piece and you might want to display it open, I reengineered how the fan operates so that the top blade is always in the middle whether open or closed.
You can cover the fan blades with a variety of materials.

For the Marie fan below I choose brocade fabric for the blades.
Although you can't see it as it is disguised on the front with a metal embellishment and on the back with a piece of German Scrap; there is a large brad with long prongs holding the blades together.
These fans are not the easiest things to make but if you want to give it a go, I've created a tutorial to guide you through making an ATC fan.

The tutorial includes step by step instructions, pictures and a blade template.
To access the tutorial click here to open a PDF file of the tutorial.
Once open, you can print the tutorial or save it on your computer.
Over a year ago I hosted a few ATC fan swaps so in future months I'll post more pics of fans I created and fans created by other artists.