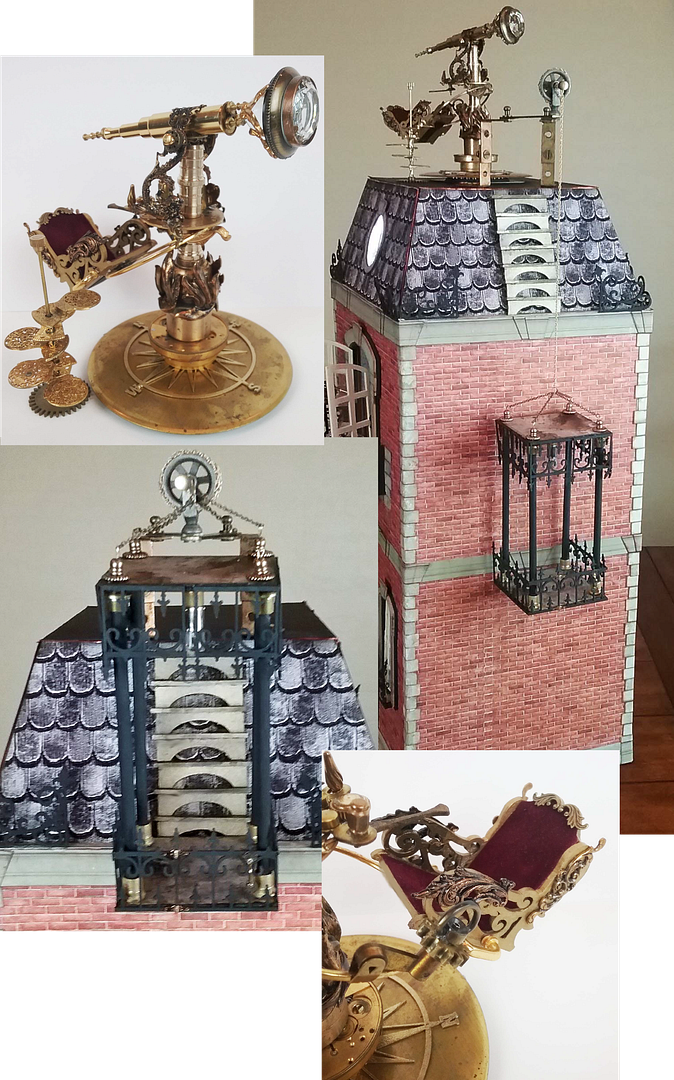 Here we are back at the house on Irongate Street for the last segment of the project. Since H.G is a explorer I thought she might explore the stars as well as the planet, to this end I've a created telescope that sits on the roof.
In addition, I've built and elevator that will take Helena to the roof.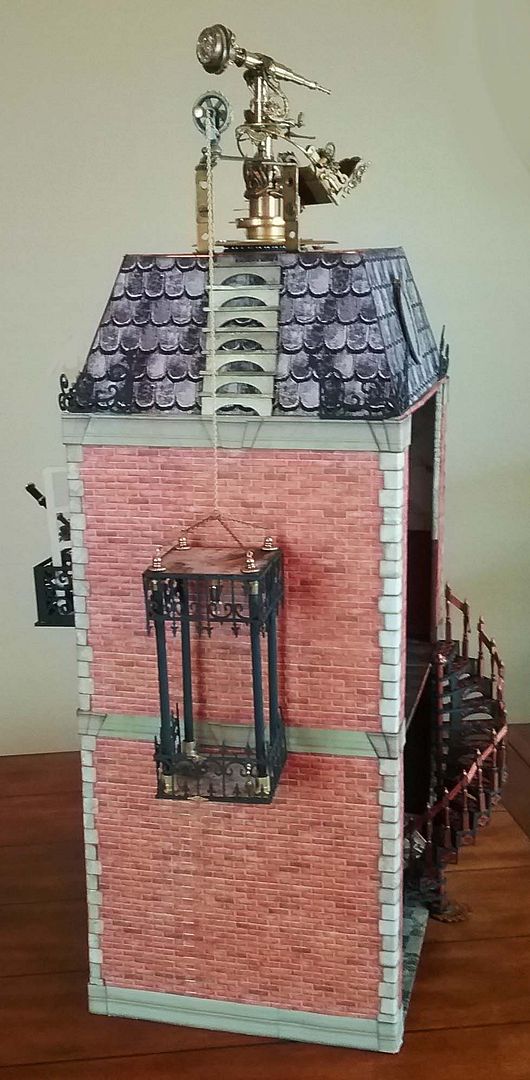 A lovely filigree spiral staircase makes it easy to climb into the chair.
On the front of the cage is an entry gate
.
On the top of the roof is a pulleysystem that raises the cage to the bottom of the roof.
Once level with the roof, you'll find chipboard filigree stairs leading up to the top of the roof. These stairs are made using the set of extra steps for the spiral staircase.
The light inside the cage is helpful on dark nights.
In addition to the video tutorials covering the construction of the telescope and elevator, I've also demonstrated how to create a hidden opening in the roof that allows for access to lighting switches and batteries.
As always Alpha Stamps is carrying many of the items I've used for this project.
Next up are a few Halloween projects and then on to Dr. Whatsit's Steampunk Inventor House.
VIDEO TUTORIAL - TELESCOPE
VIDEO TUTORIAL - ELEVATOR
OTHER VIDEOS IN THIS SERIES