AND THE WINNER IS: CLAUDE
Thanks all for your lovely comments about the event and my Haunted Village!
To participate:
You must use at least one of the chipboard house shapes and one of my new collage sheets (or digital image sets) as part of your project. It can be a collage sheet or digital image set from any of the 3 Parts of the event.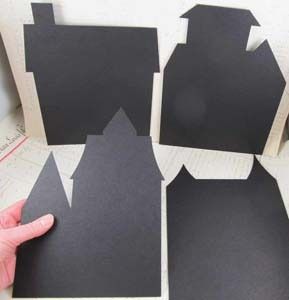 You can make one or more standalone houses or create a village book or haunted house book, the choice is yours. You are also free to take the design of your piece or pieces in any direction you like.
The qualifying collage sheets and digital image sets are the ones already announced in Part 1 (those in the giveaway) and the ones that will be announced in Part 2 and Part 3 of the event, so there are lots to choose from.
Once you have made your piece or pieces just email me photos. I'll post your pictures here on my blog (unless you don't want me to) and link back to your blog or online photo album (if you have one). Next, I'll send you a

collage sheet for free

. You can choose from any of my sheets including the new ones for the event.
I'll also add your name to a drawing for Halloween Art Supplies Giveaway pictured below below. The deadline to get your pictures to me is October 27th. On October 31st I'll use Random.org to select a winner.
The participant giveaway includes all kinds of Halloween goodies pictured below.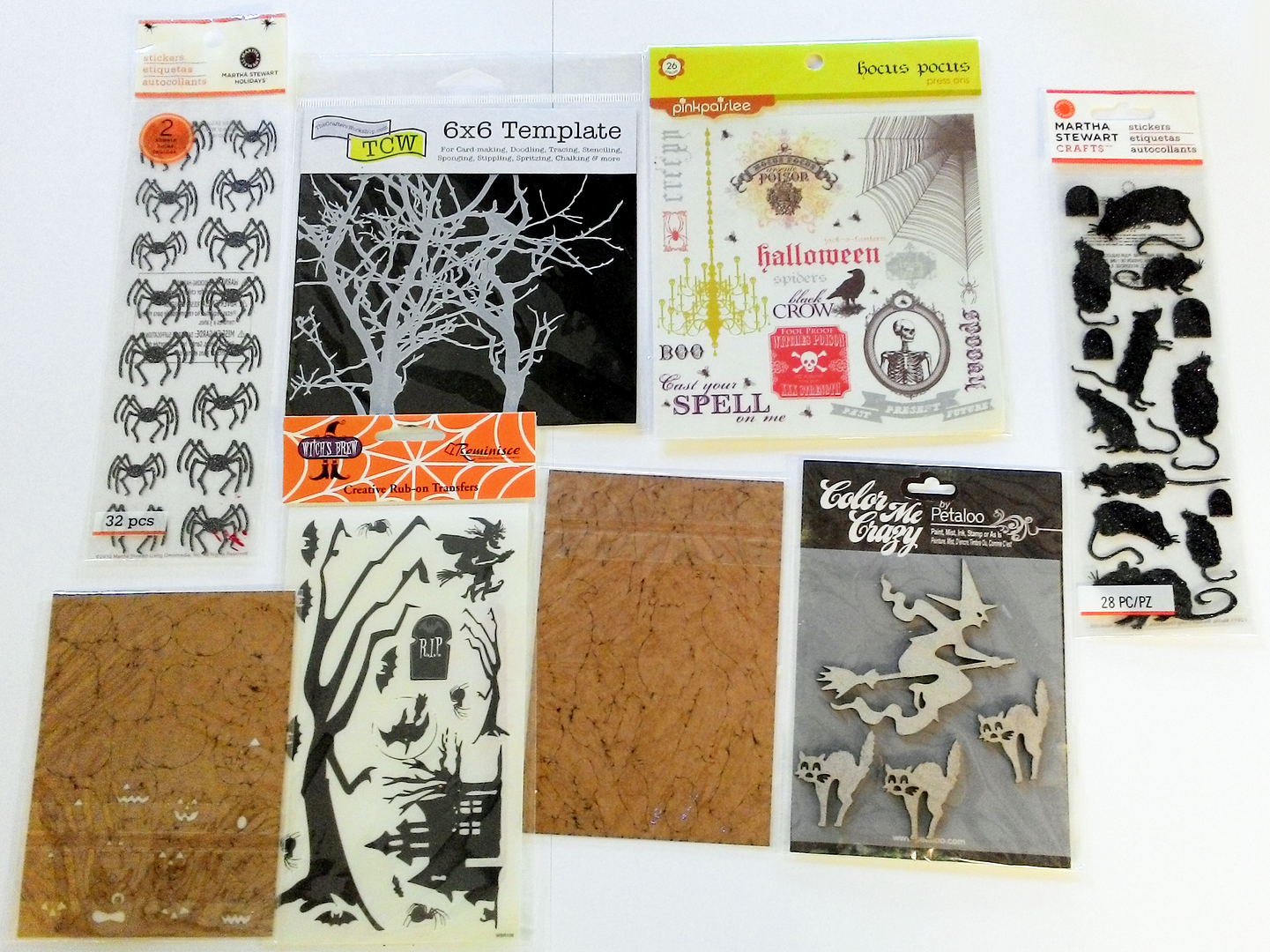 CLICK HERE FOR THE DETAILS ON THE HAUNTED VILLAGE EVENT AND VIDEO TUTORIALS