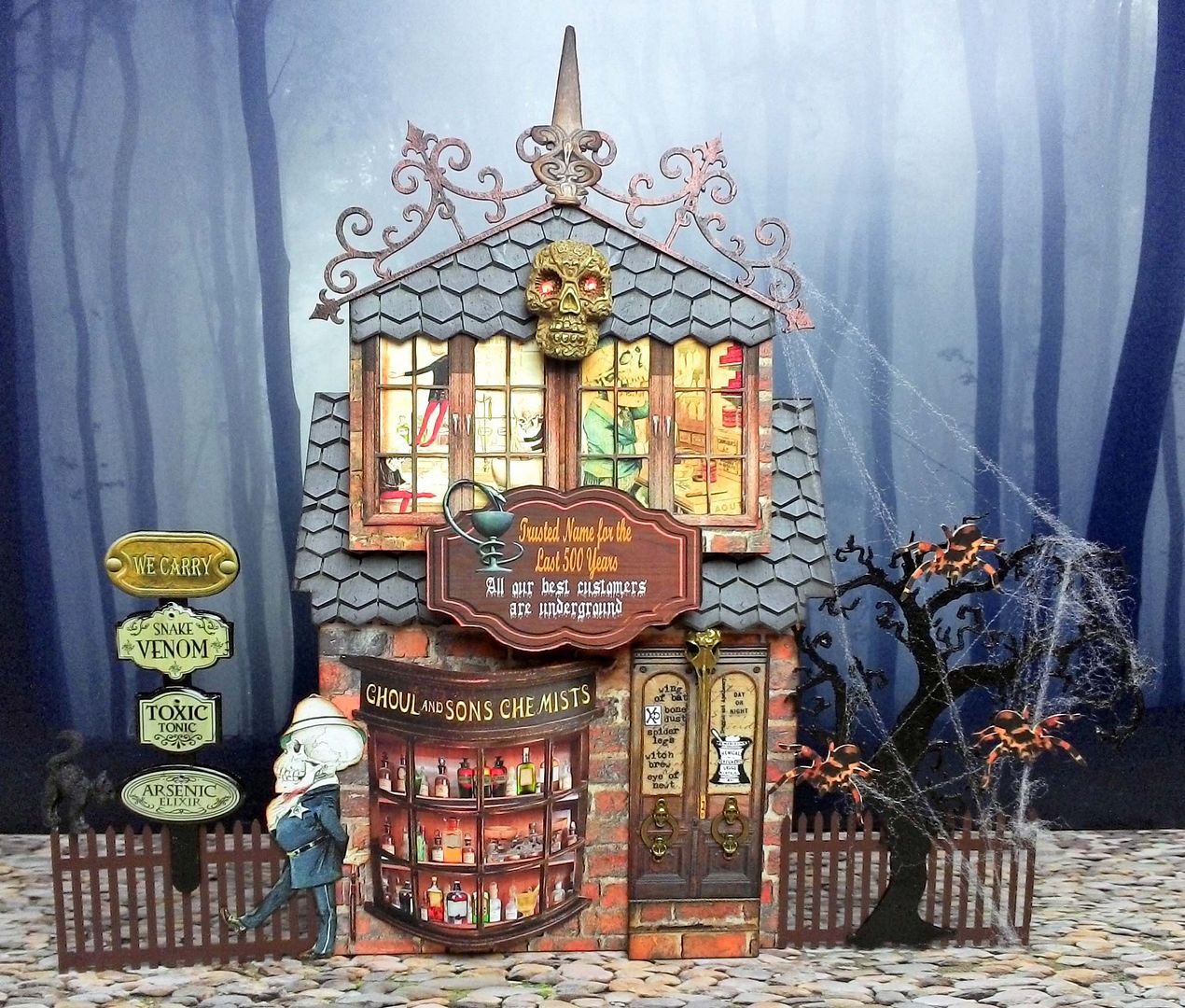 Ghoul & Sons Chemist, a trusted name for 500 years. All of their best customers are underground. You can see the boys are hard at work in the lab. Inside, Mr. Ghoul is busy creating who knows what, and I think he's got a skeleton in his cabinet, maybe a secret ingredient of one of his potions.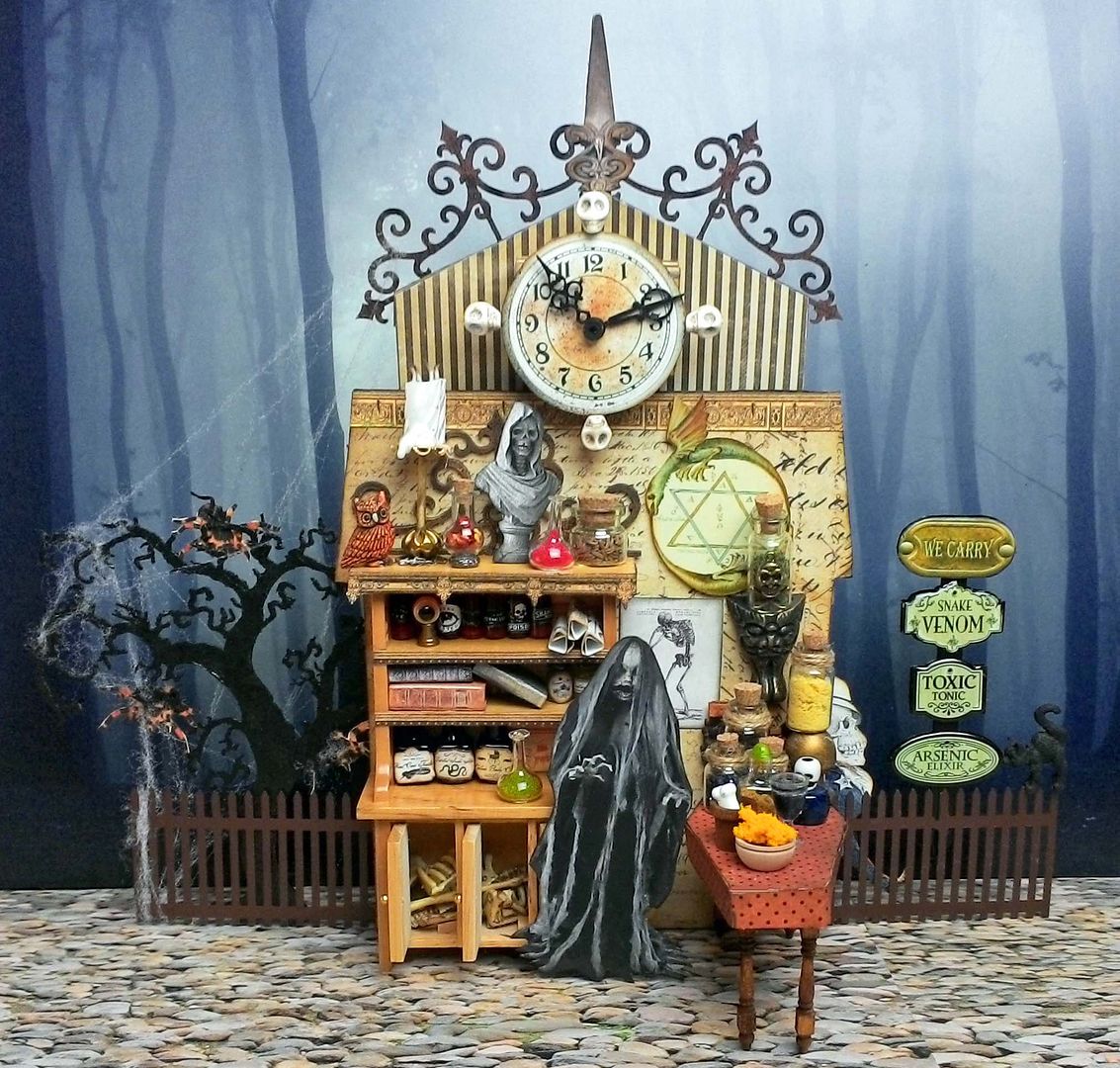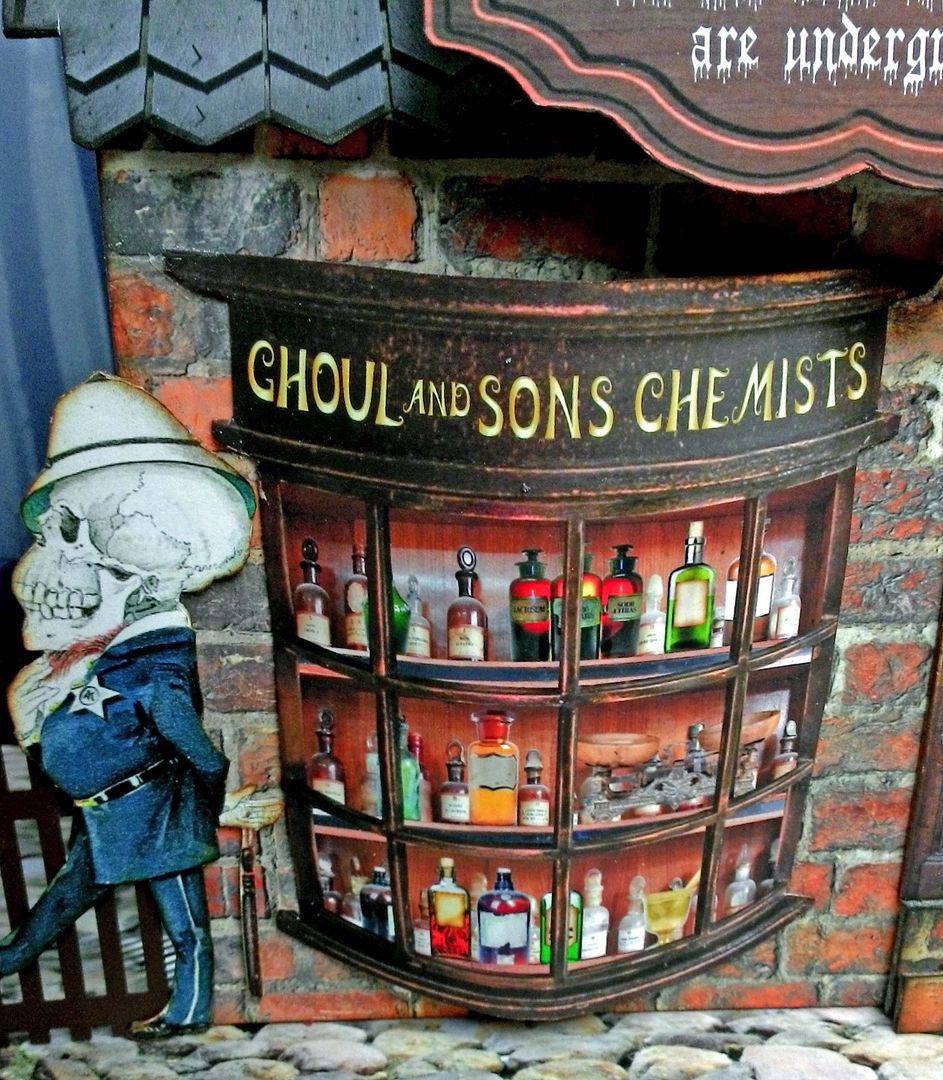 At long last (just in time for Halloween), the Large Haunted House Chipboard set is back in stock at AlphaStamps. These chipboard house pieces are the base of many of the Grimsley Village pieces, along with the Black Chipboard Windows Set.
If you are interested in the other Grimsley Village pieces, you can find the video tutorials and supply list by clicking the links below.
Grizelda's House of Beauty
Cadaver & Digger Undertakers