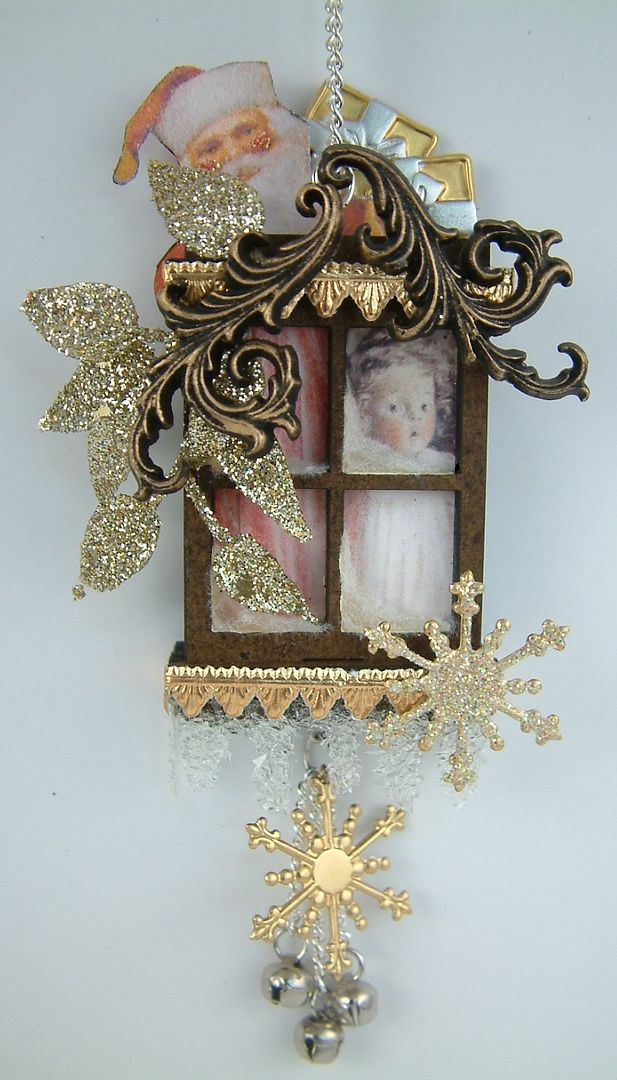 This ornament is another piece that I designed for
Alpha Stamps

.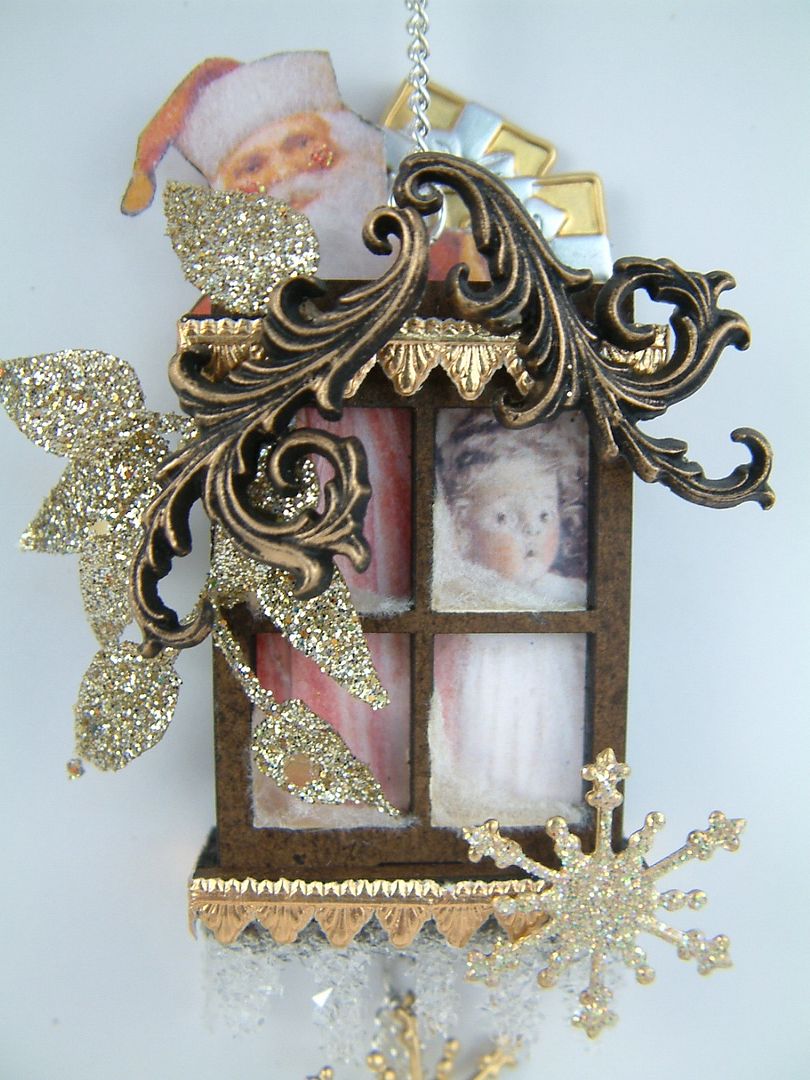 The base is made from a masonite
Window Necklace Trinket
.

The masonite is 1/8" think and is easy to assemble with just a bit of glue.

The middle piece has two notches to hook the connectors from ball chain into (to turn the trinket into a pendant).

There is a little space between the front of the window and the back to accommodate dimensional objects.

The overall dimensions of the windows are 2" x 1 ¼".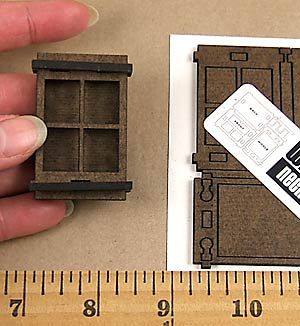 The image in the window was black and white so I used watercolor pencils to add color.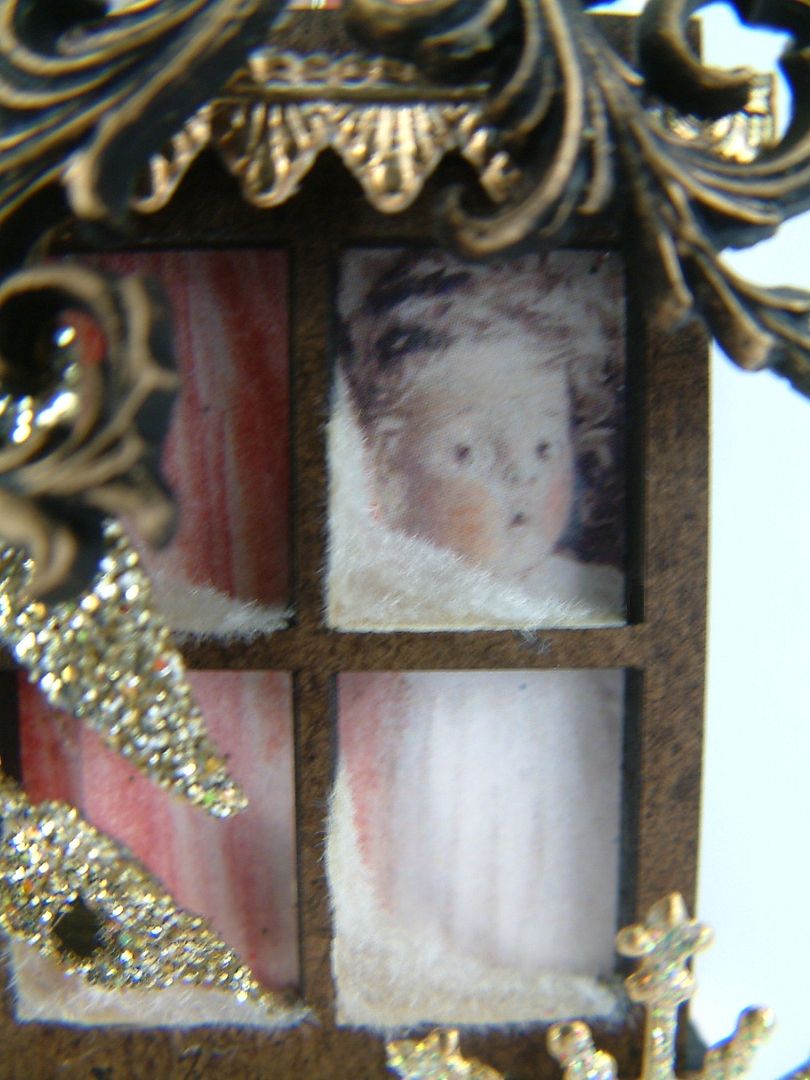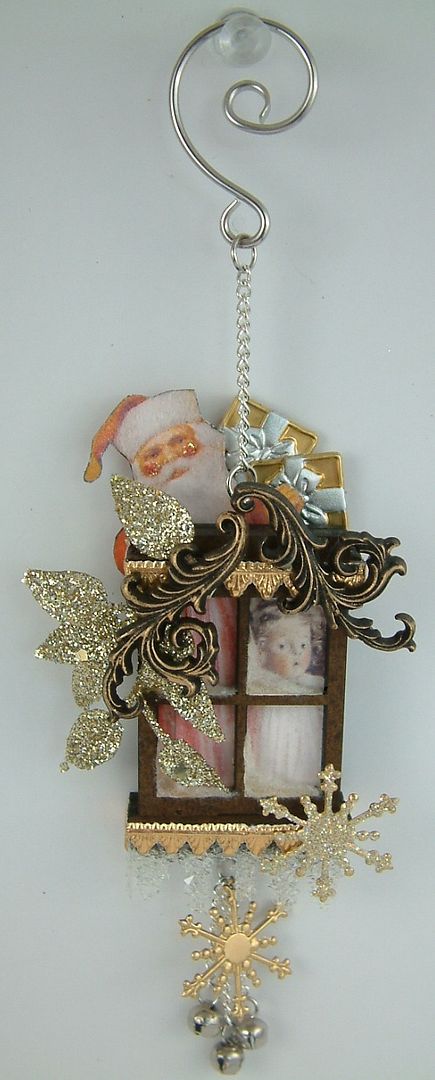 Below is the list of Alpha Stamps products I used in this piece.