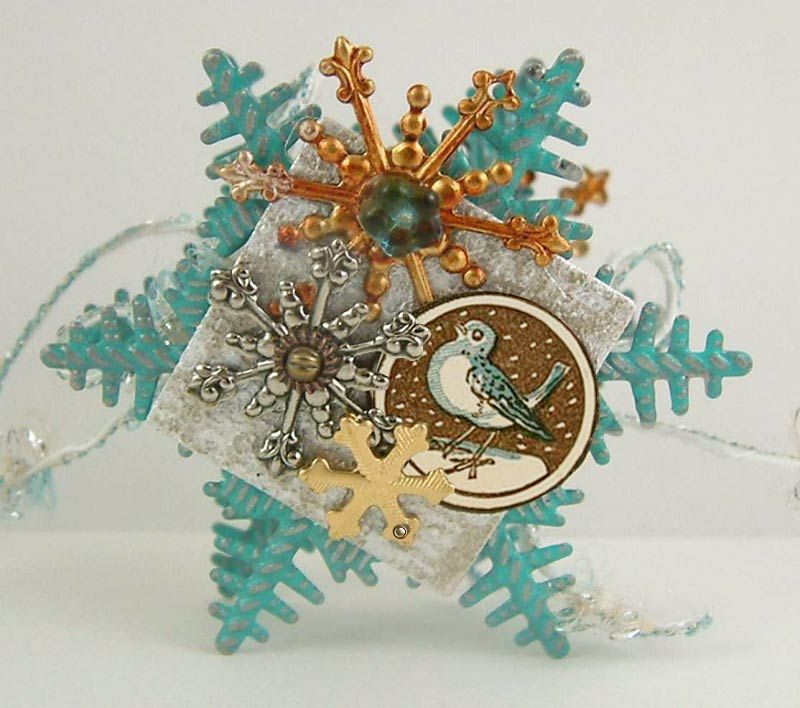 Now that Halloween is over I've been busy working on fall, winter and Christmas inspired art. The first piece is one I designed for Alpha Stamps. The overall size of this accordion folded book is 2" x 1 ¾" (including the snowflake).The cover is made from a silver snowflake painted with metal patina paint and then lightly sanded to expose some of the silver. The snowflake is the same one I used for the base of some of the bottles in the apothecary event. The prongs of the snowflake act as feet.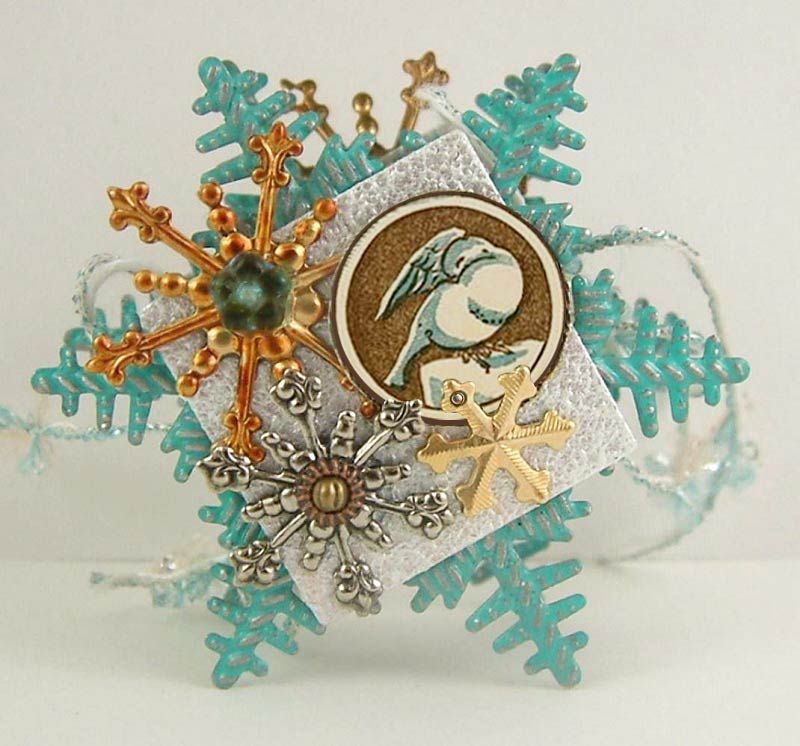 To the snowflake I glued a square metal stamping blank that I painted with the Ranger Metallic Pearl Paint Dabber. This is the same paint I used on the bottle for the "Bottled Ghost". The stamping blank acts as a solid cover for the accordion folded pages.
The song inside is from an old children's song about the north wind and the robin.
The north wind doth blow,
And what will the robin do then, poor thing?
Under his wing, poor thing.
Alpha Stamp Supplies Used For This Project