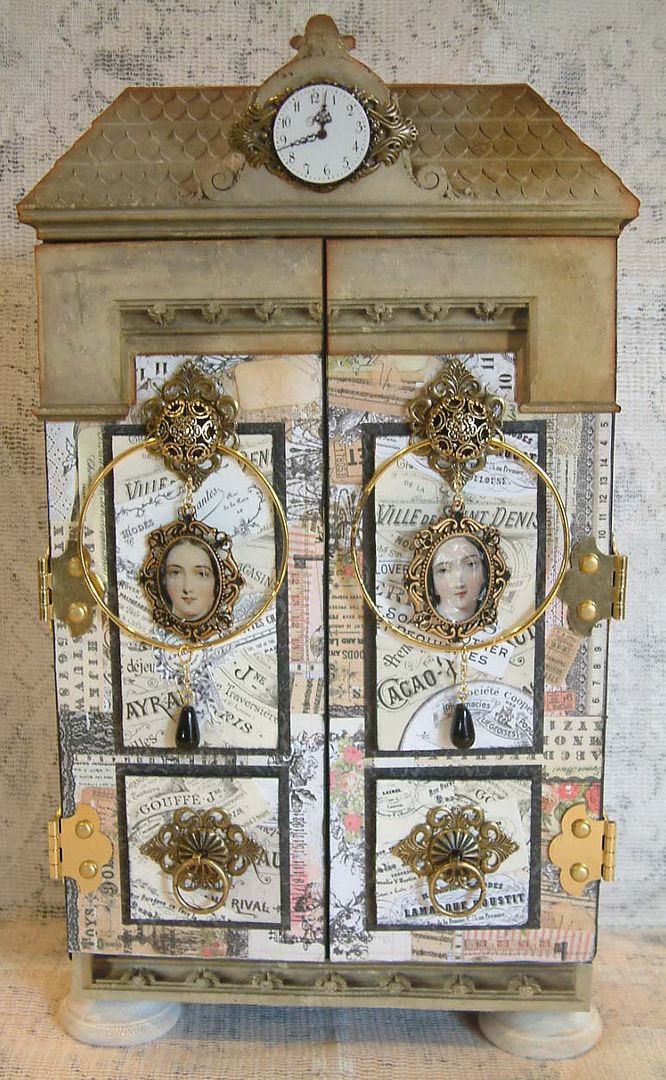 Next to creating art and playing with art supplies (as in endlessly reorganizing them), I'm thinking the next best thing is to create something that displays your art.
This Armoire made from a cigar box fits the bill.
If tags or postcards are your thing then there is no reason why you can create an Armoire that accommodates them as well.
Last month, I posted a regency themed Armoire and now I have a new French themed sample for you to checkout.
Below is short video that walks though the key supplies you'll need for the project and the options to consider. I'm already busy filming the tutorial for the project and hope to have it available to you the middle of April. So it's time to
decide on your theme,
dig through your stash, collect your supplies and get ready to create your own Armoire.
Below are the links to the various products I discussed in the video and links to products I used on each of the Armoires. You'll note from the video that based on the size of the box you find or build there are options for what you can include inside. In addition to the rod for hanging art you can add matchboxes, shelves or a panel. With this project there are so many surfaces available to decorate on the inside and out. You could even hang your ATCs or Tags on the outside of the Armoire.
Tim Holtz Hinges – Available in April
LARGER FRENCH STYLE ARMOIRE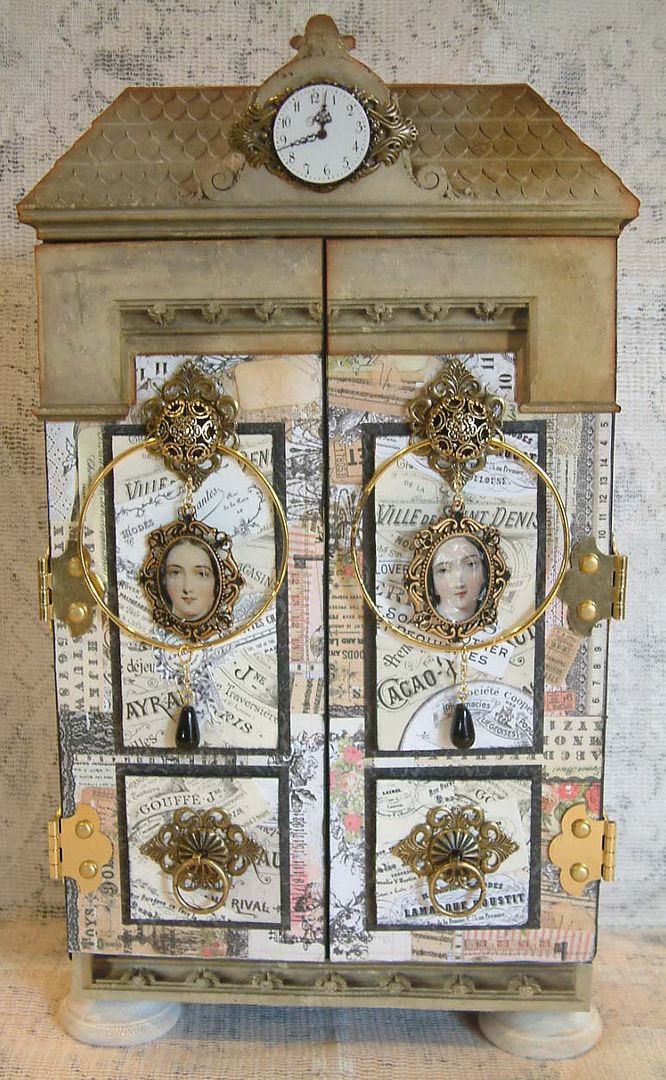 I created raised panels on the front of the doors using 2 layers of thick chipboard. I used images from the Vintage French Ads Collage Sheets as decor.
Paper –
Lyric 6x6 Paper Pad
Feet –
Egg Cups
Hinges –
Butterfly Hinges
Clock –
Junkyard Findings Clock Faces
Used On the Door Panels
Vintage French Ads Collage Sheet
British Queens Collage Sheets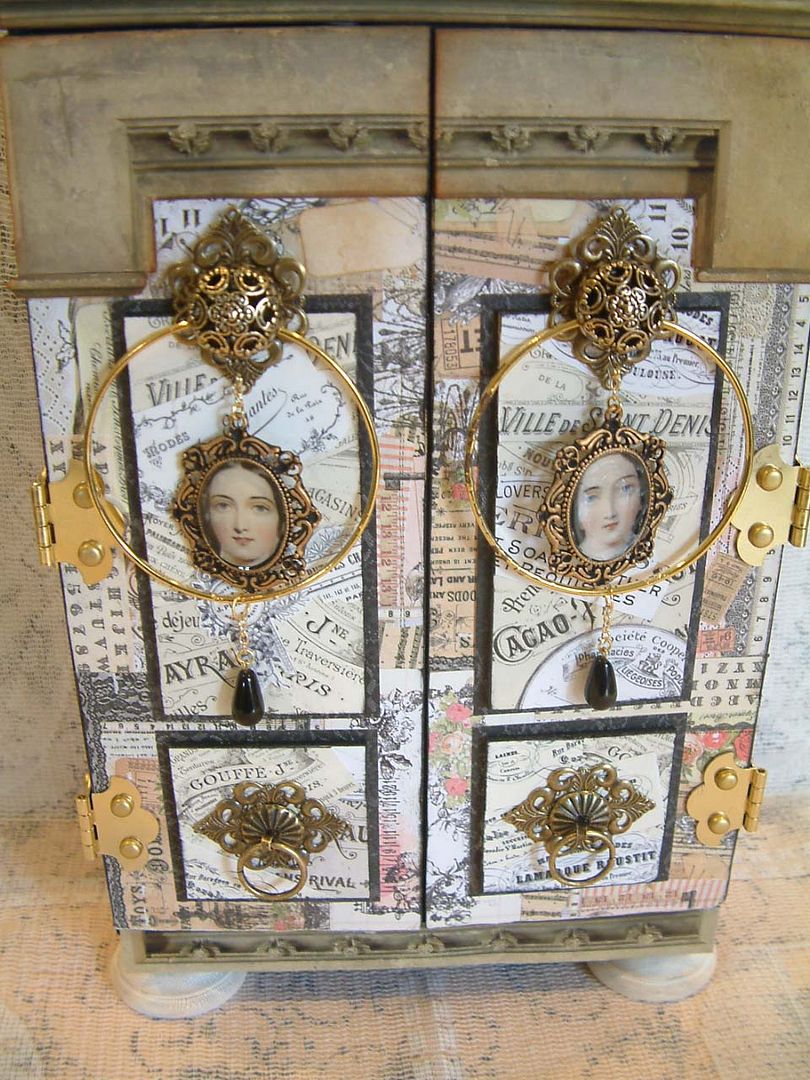 I used a gold bangle bracelet, buttons, a fold over bail and filigree to create the pull. I demonstrate how to assemble it in the tutorial.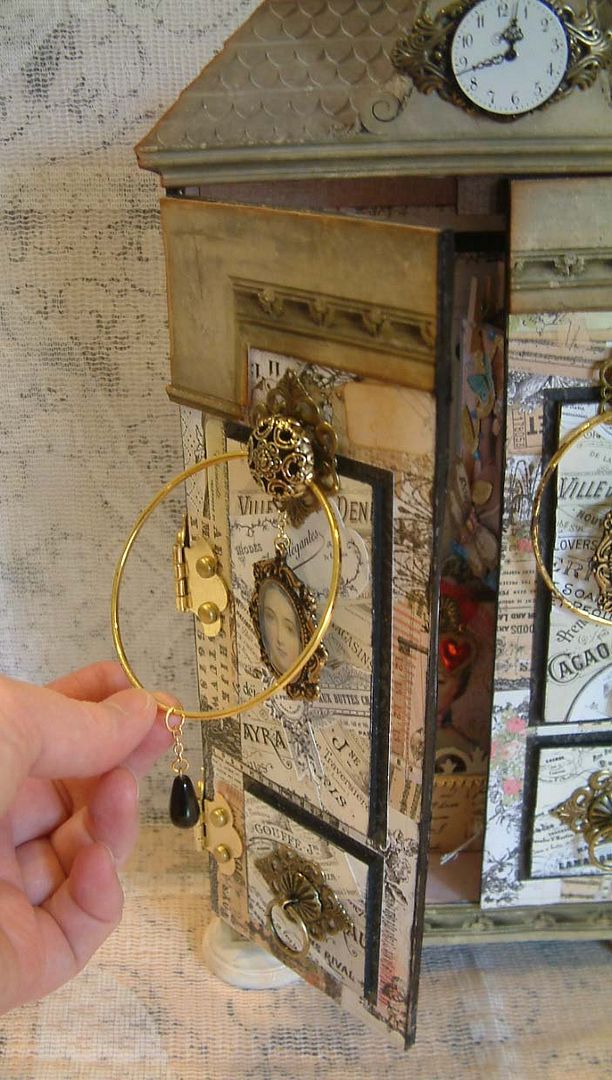 INSIDE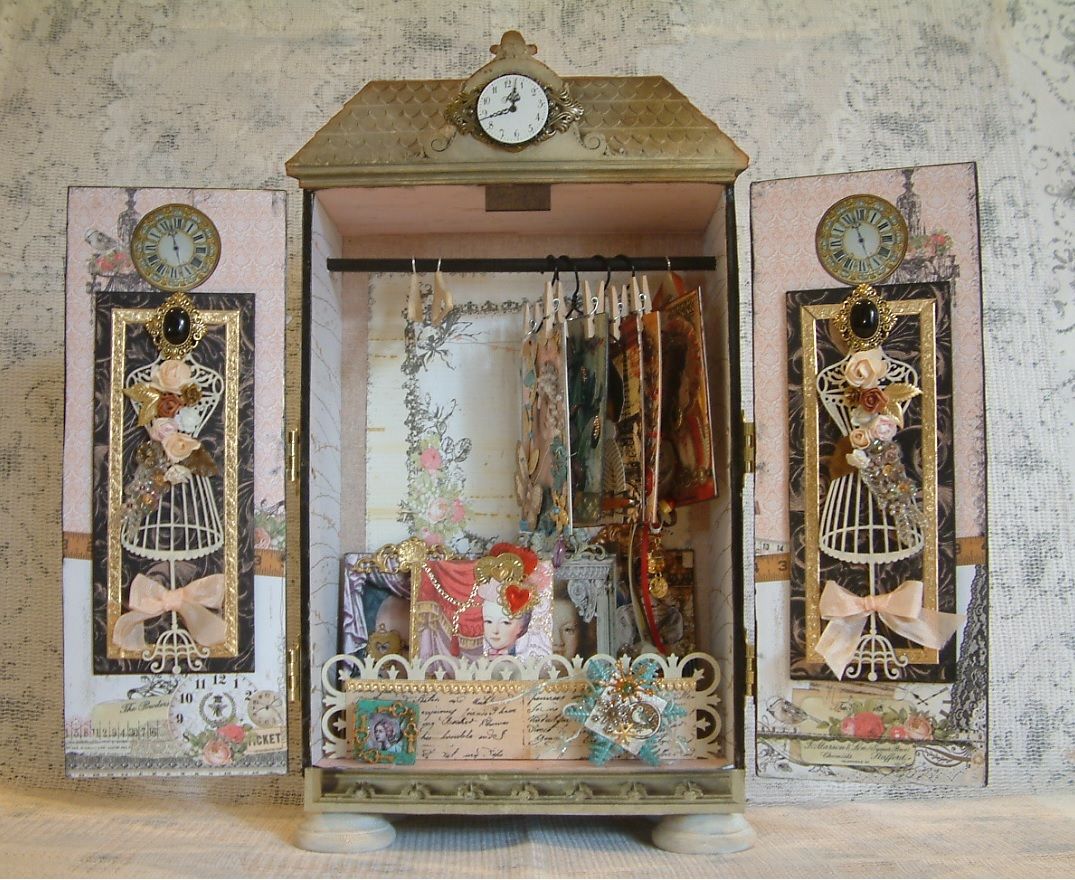 On the inside of the doors I've decorated chipboard mannequins.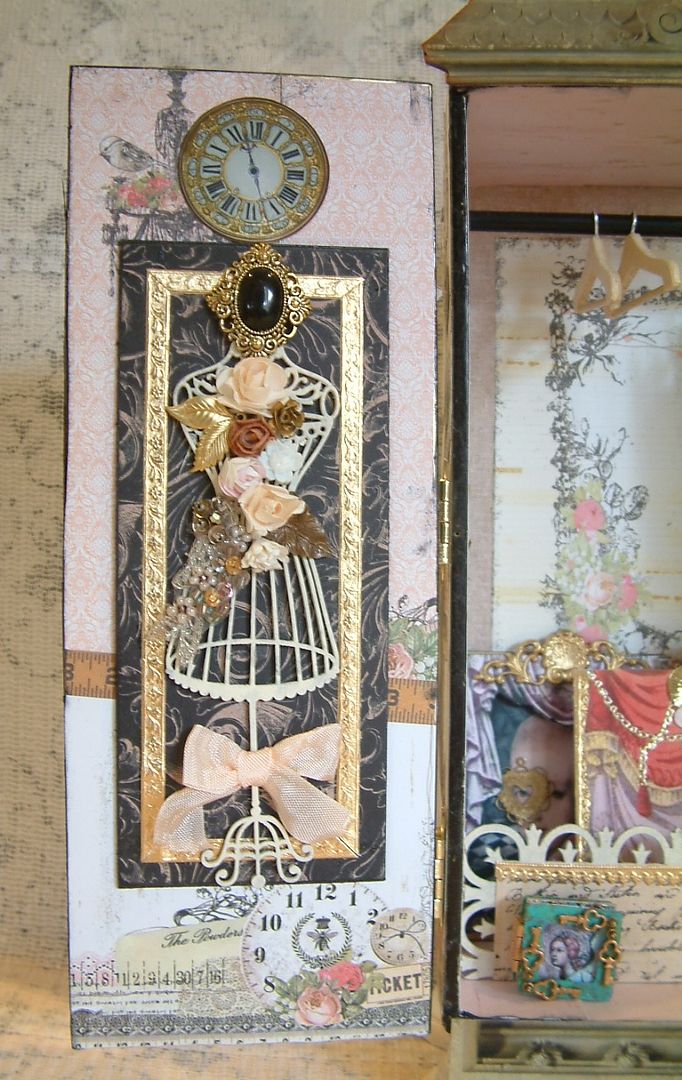 At the bottom I added a decorative chipboard panel where I can display more ATCs. The area in front of the panel is large enough to display small pieces.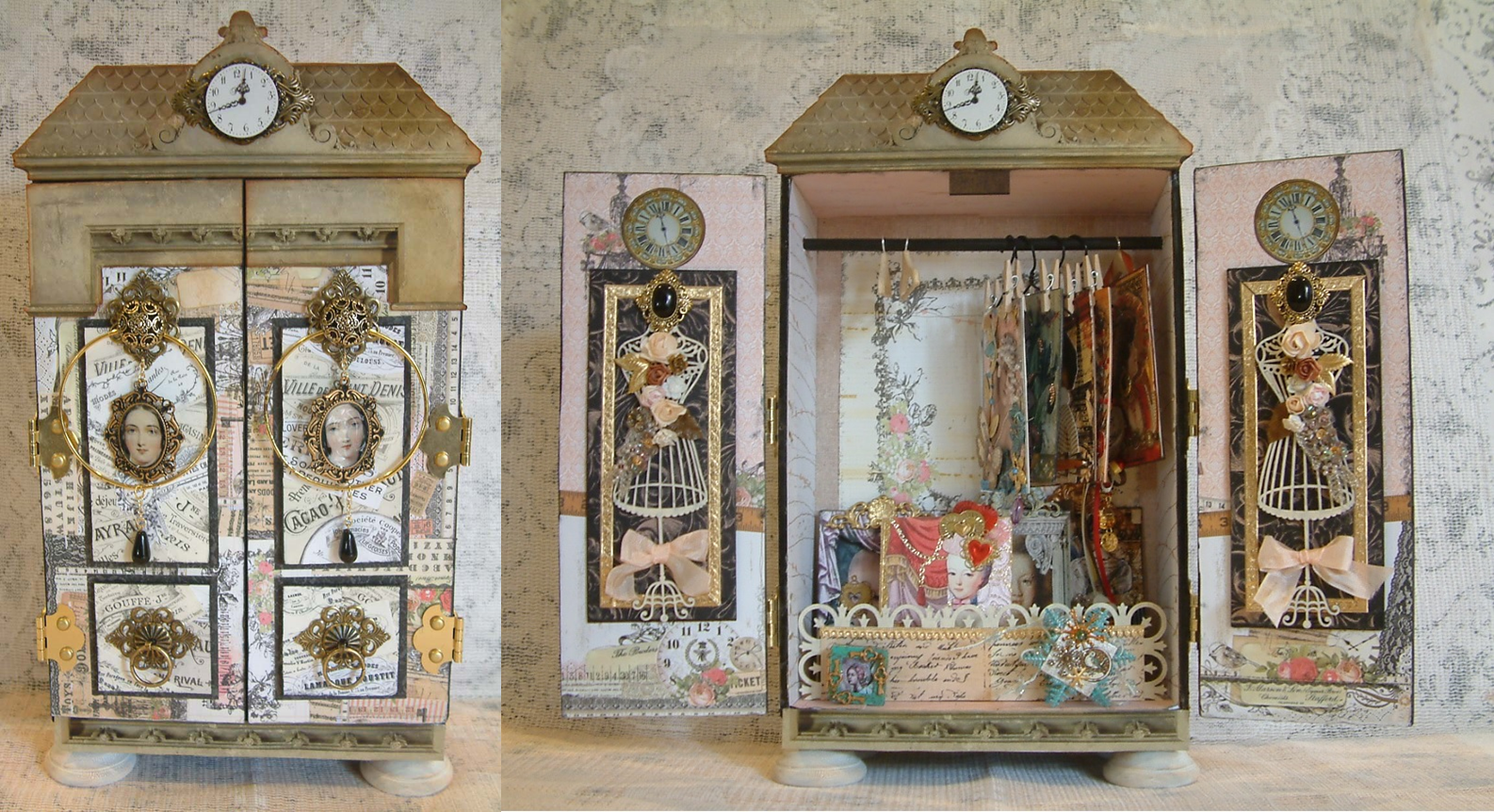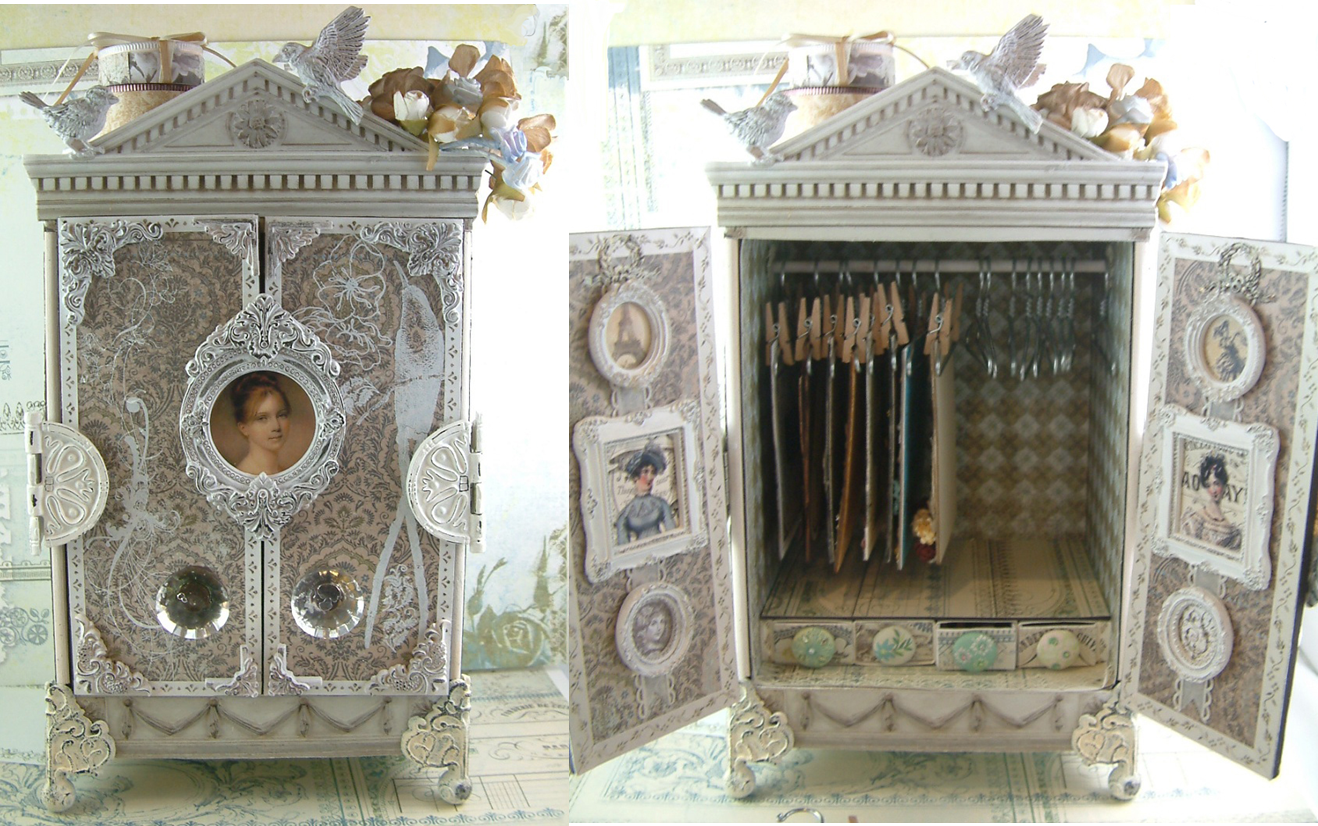 Have fun gathering your supplies!!!