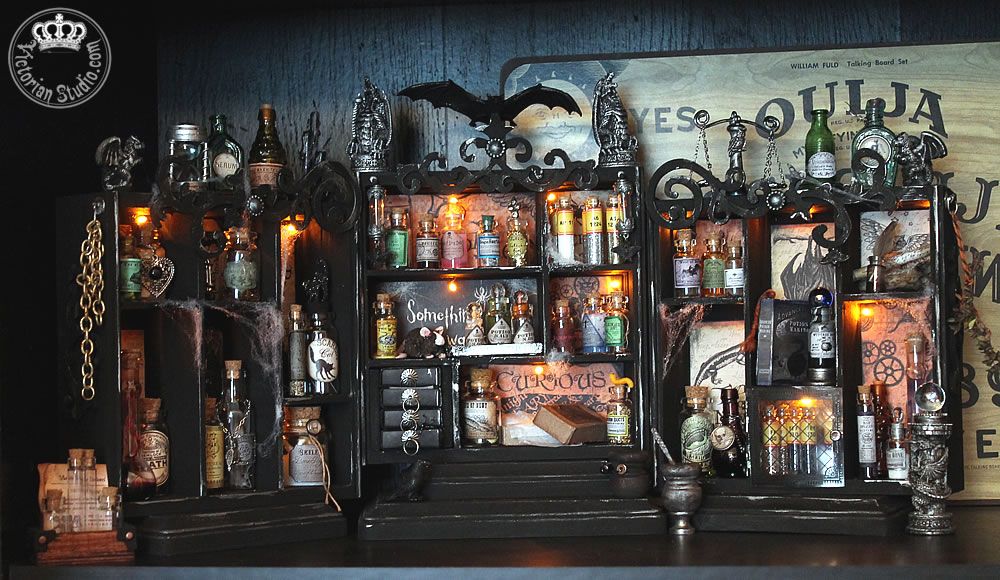 For all you apothecary fans, checkout this super spooking apothecary by Maureen over at VictorianStudio.com.
Her apothecary is stuffed with all kinds of fabulous goodies.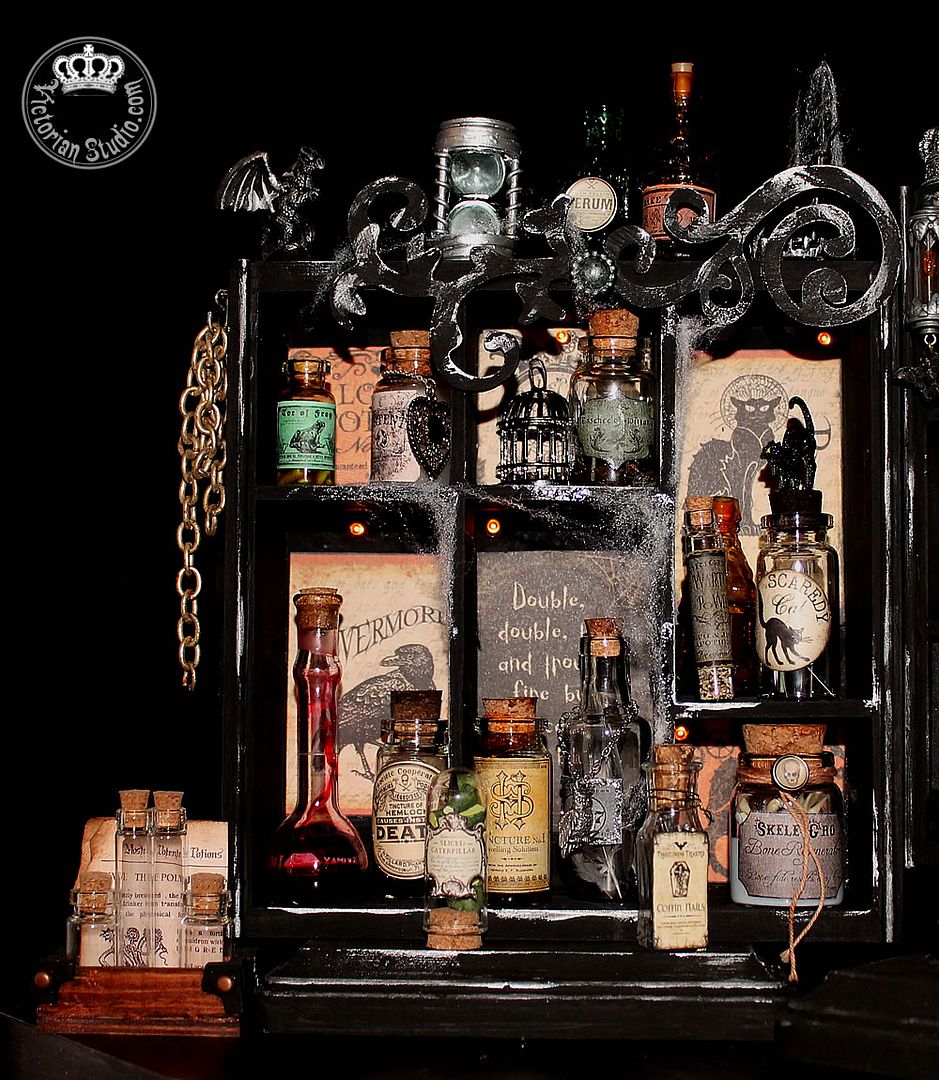 The best part is that Maureen has a series of posts on her blog explaining how she created everything!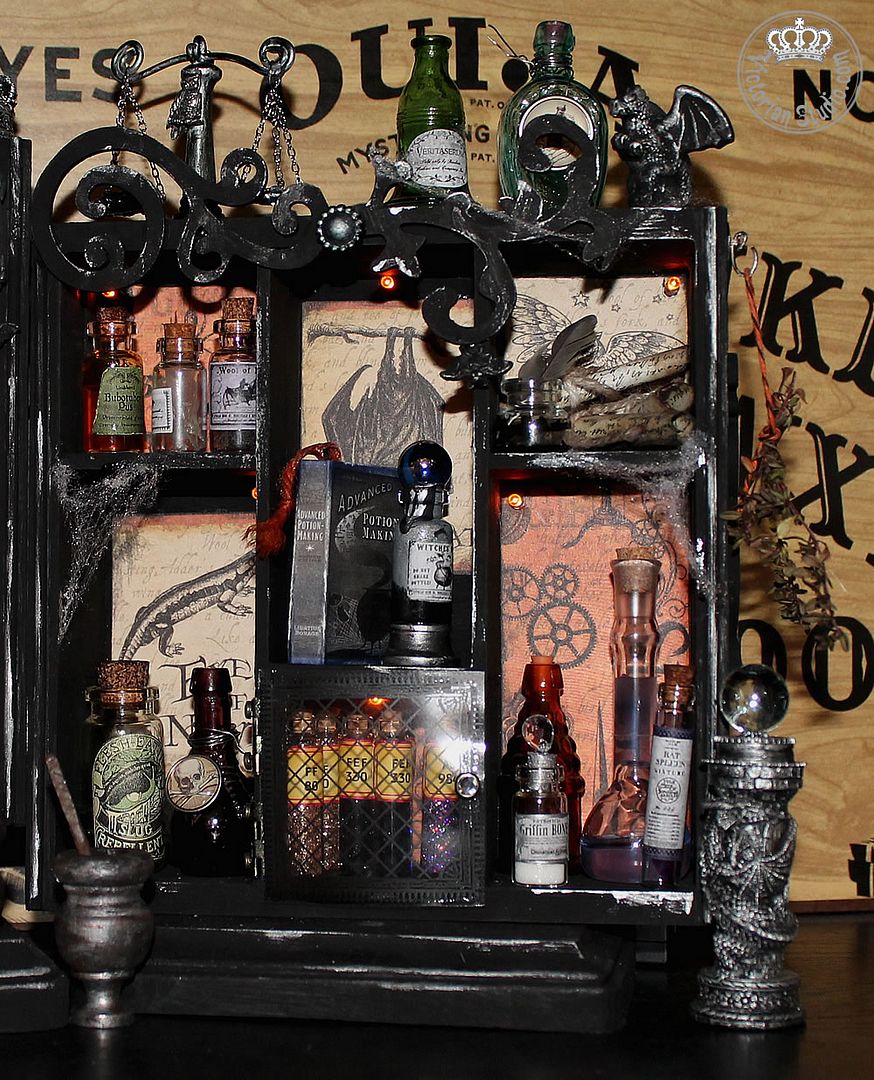 I love the OUIJA board as the back drop.