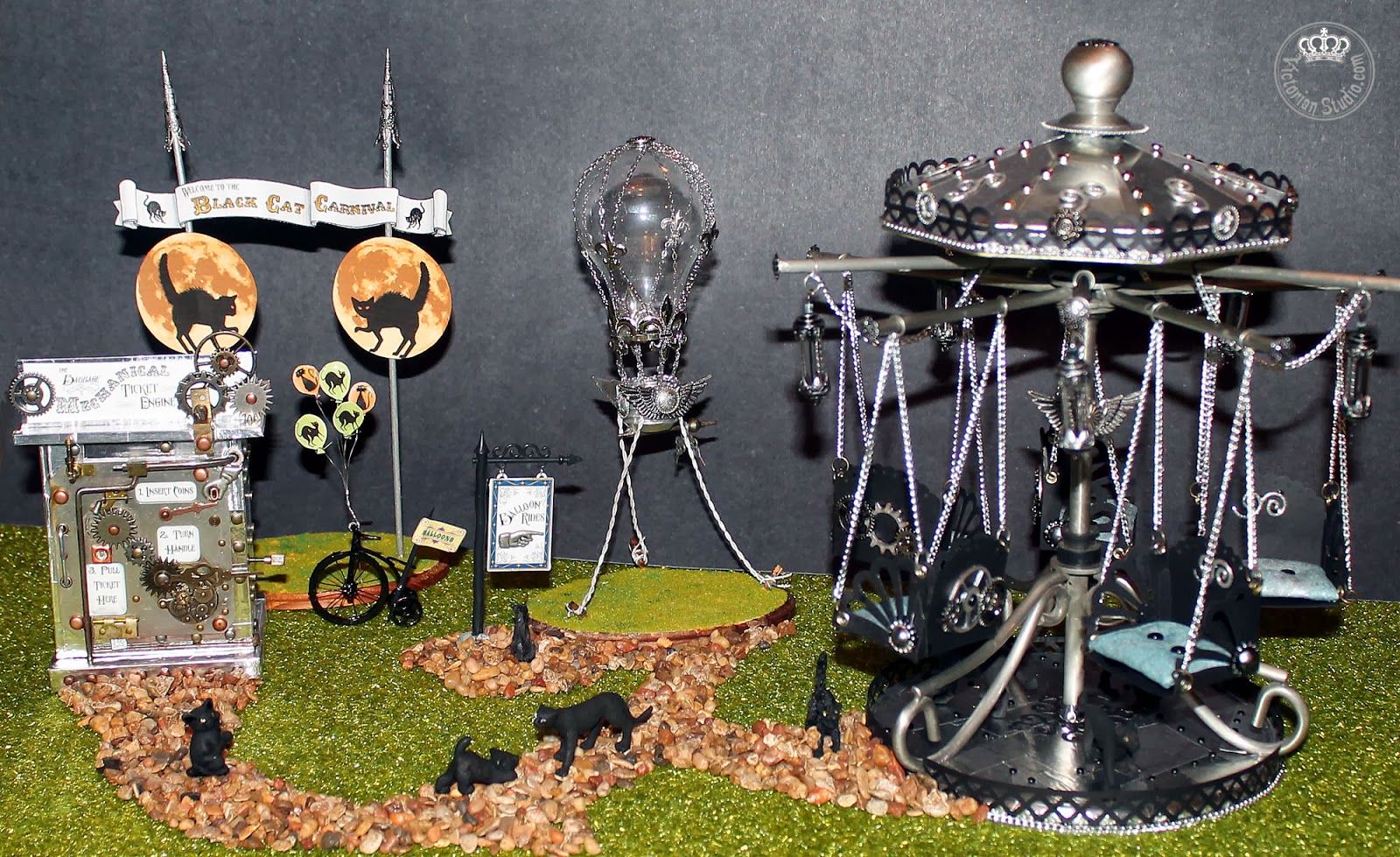 Welcome to Maureen's Black Cat Carnival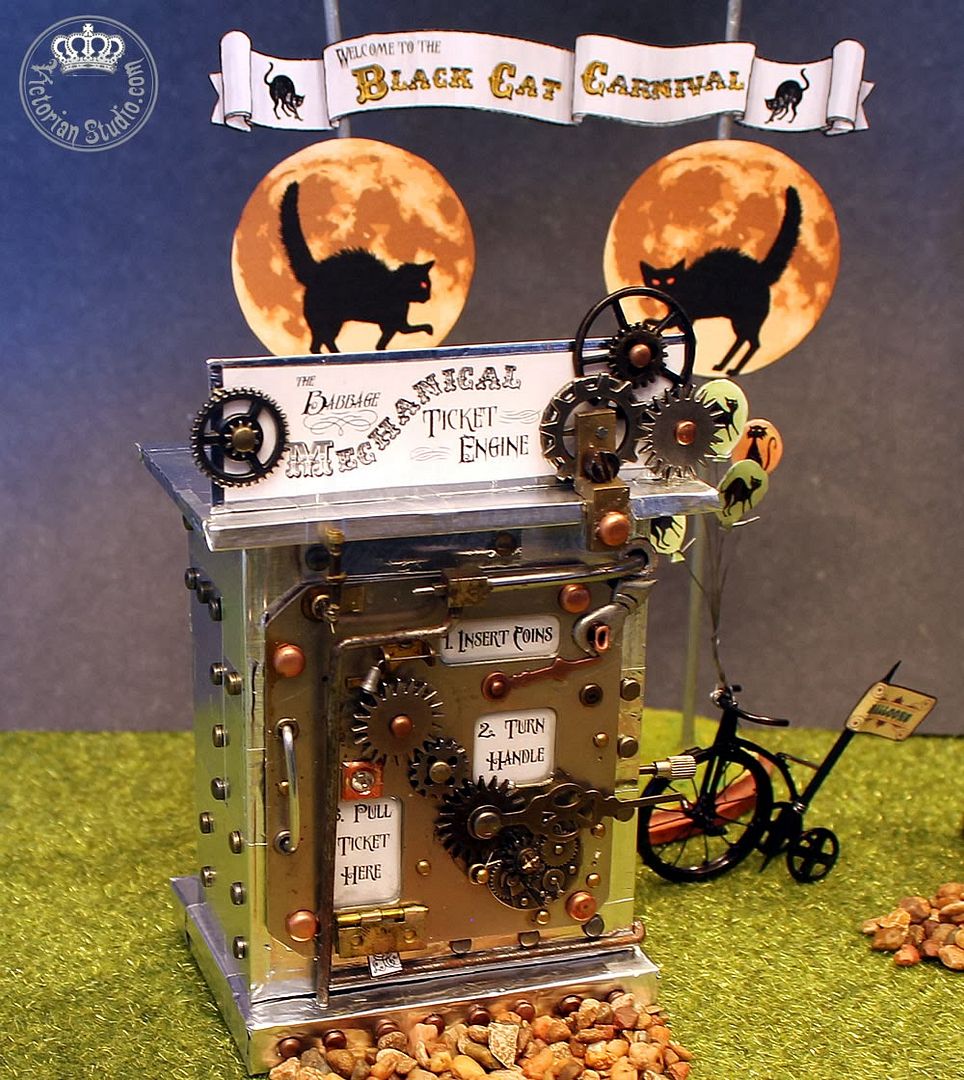 The Mechanical Ticket Machine is just to die for!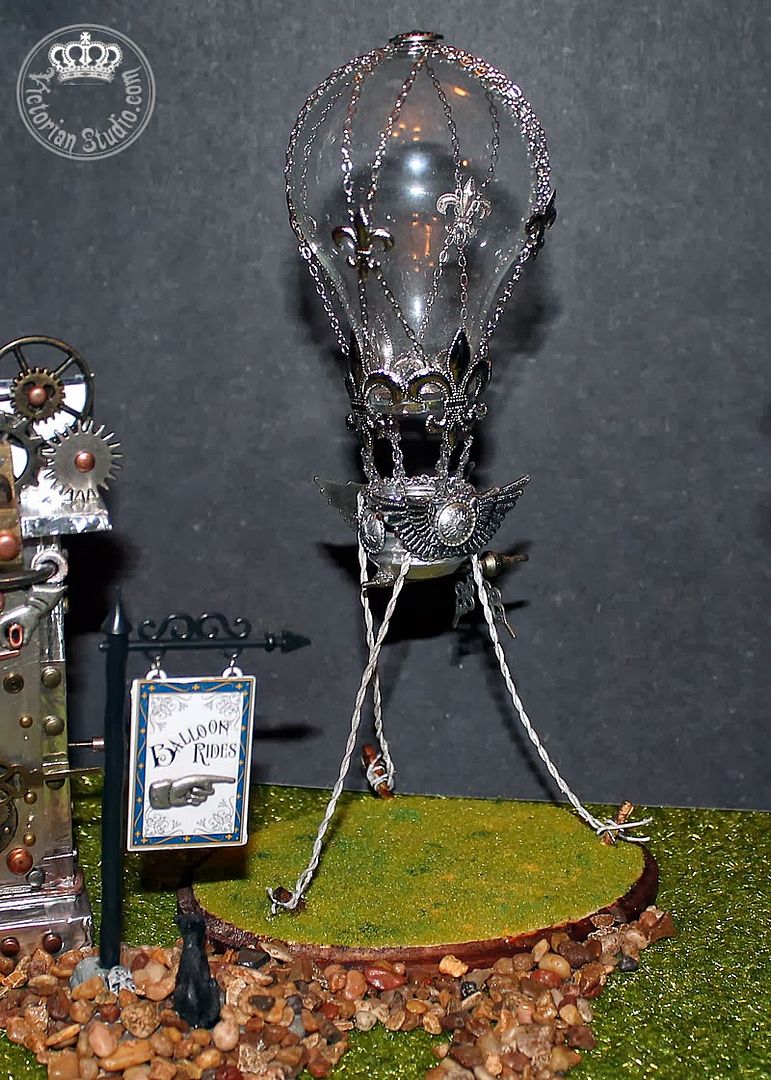 And how about a balloon made from a light bulb.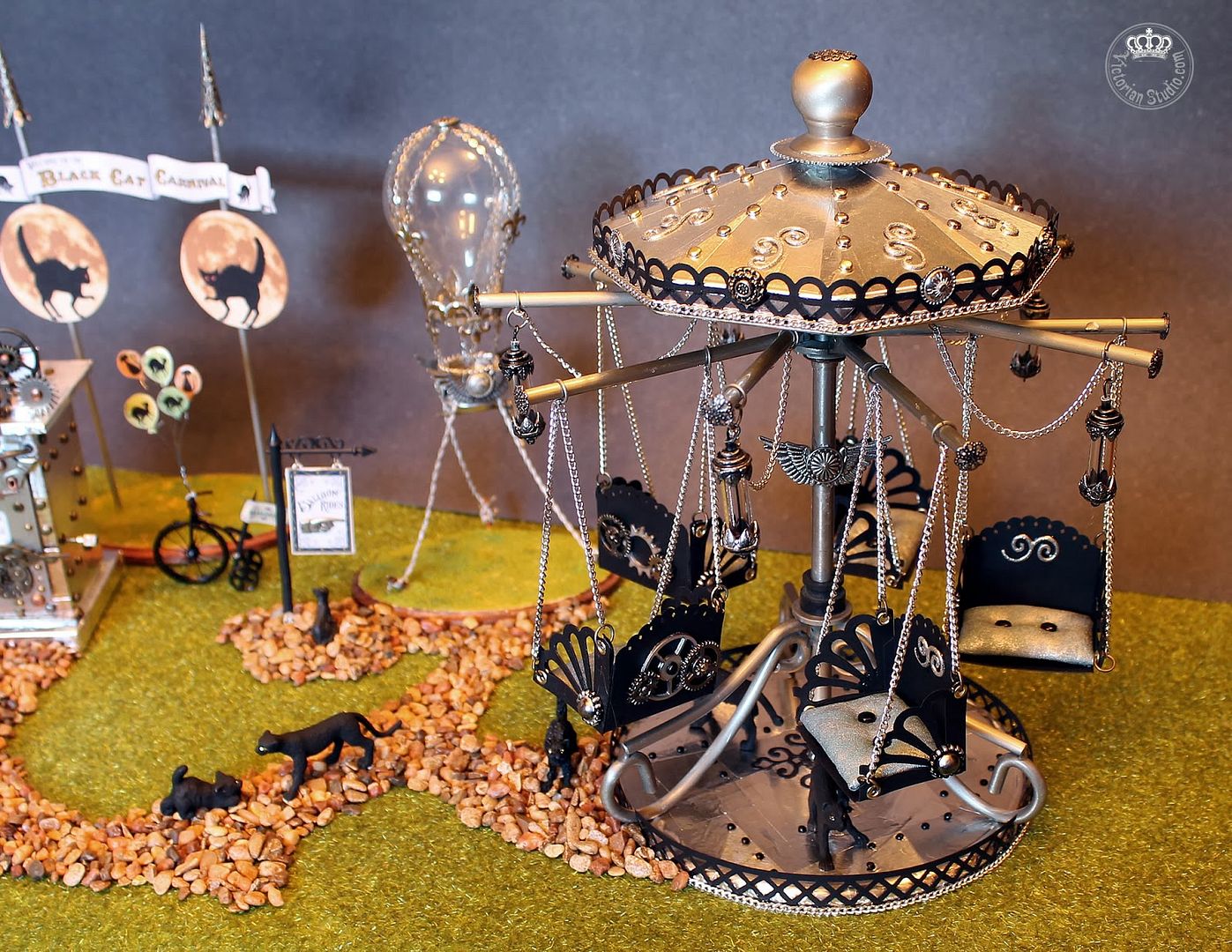 And if all that is not enough how about a Swing Carousel. Notice how the seats have
tufted
cushions.
You must hop over to Maureen's Blog "Victorian Studio" and checkout all the detailed pictures of her pieces. She also generously walks through how she made each piece.