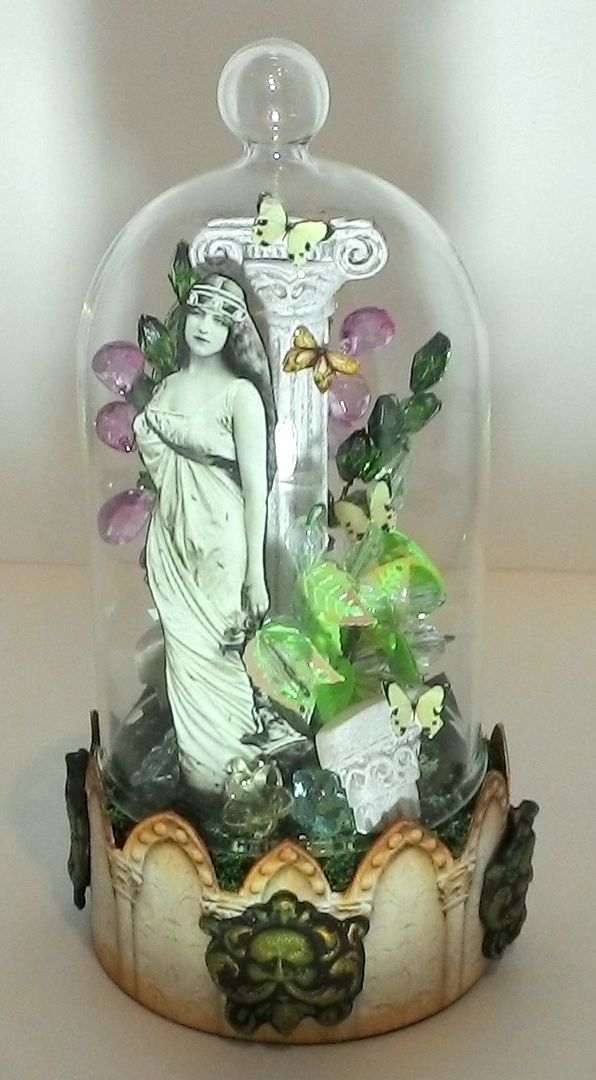 This is a project that has been sitting on my worktable forever waiting to be finished. The overall size of the piece is 6" tall by 2 ¾" wide. I added decorative paper to the base which also helps to keep the glass dome in place.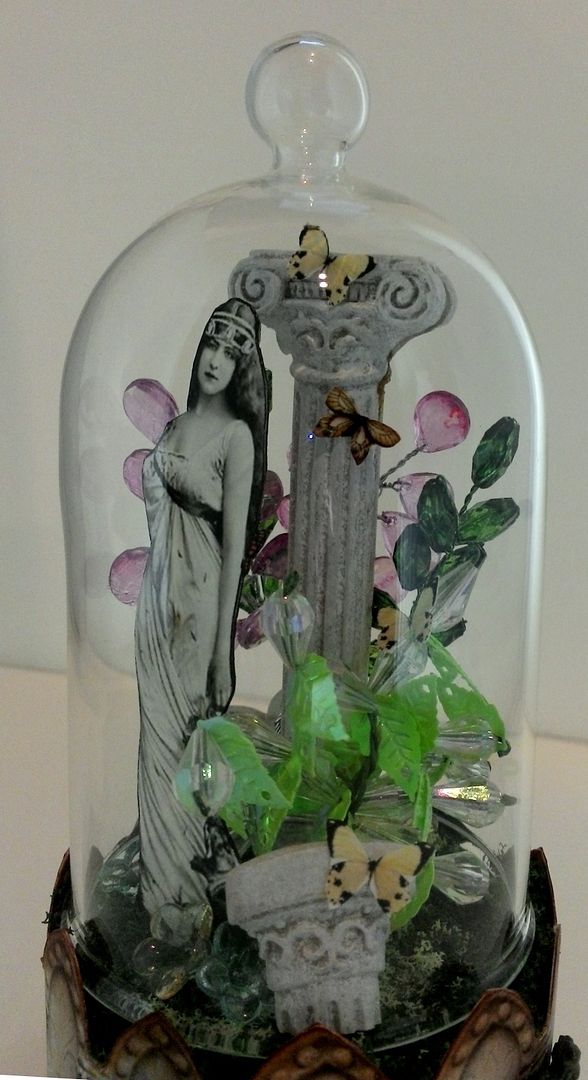 The glass dome is removable.
The columns are made of resin. I broke one of the columns apart to give the scene the appearance of a crumbling temple. The acrylic sprays are colored with alcohol inks. The green moss is a product called Flower Soft. The green man plaques around the base are made of clay. I used a brass green man piece to make a mold and then used the mold to make 4 paper clay plaques.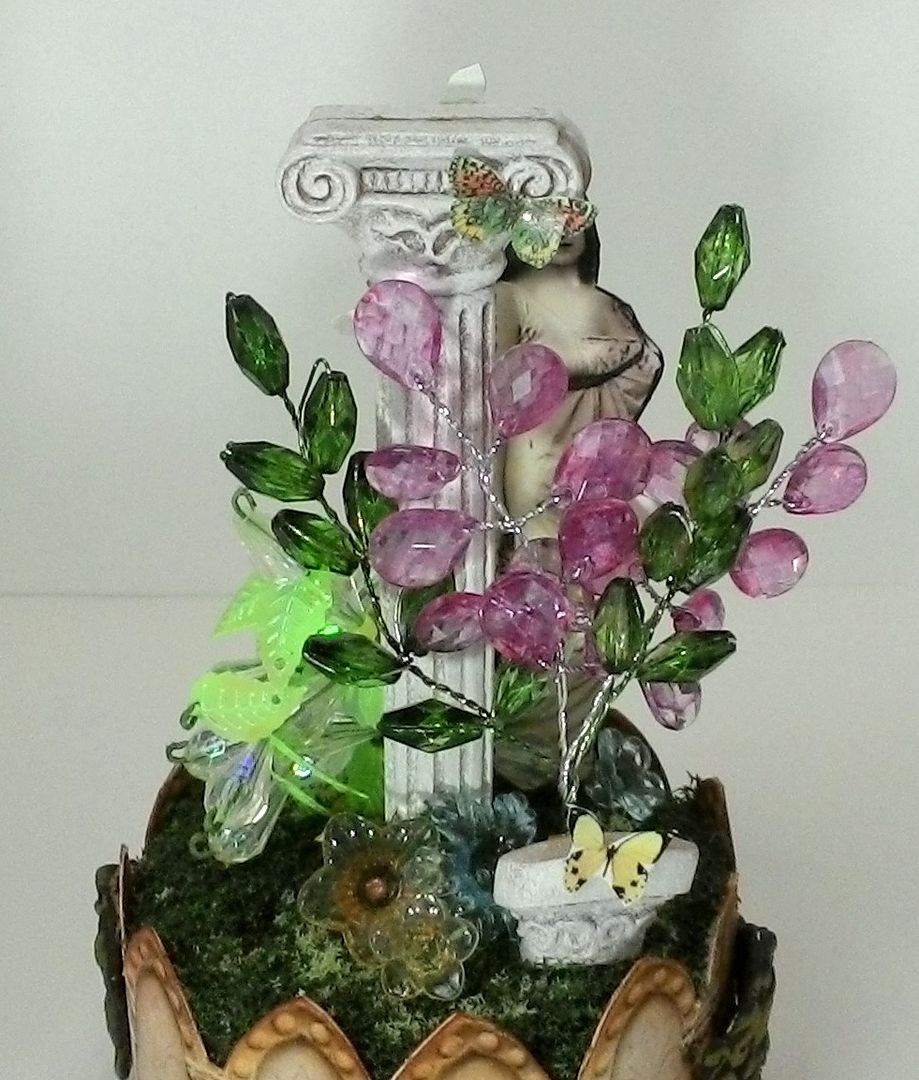 I reversed the image of the goddess, so it looks the same from the back or the front of the piece.