Give Me Something Good to Eat
The bag images have tabs that you can fold; add some ribbon and you have 3-D Trick-or-Treat bags.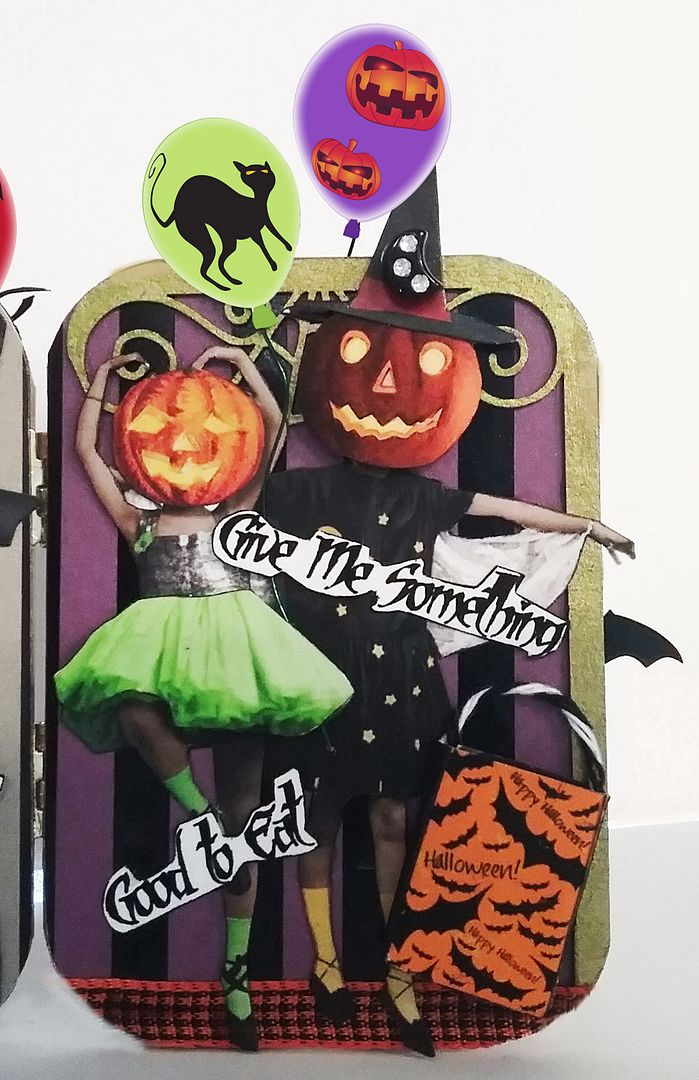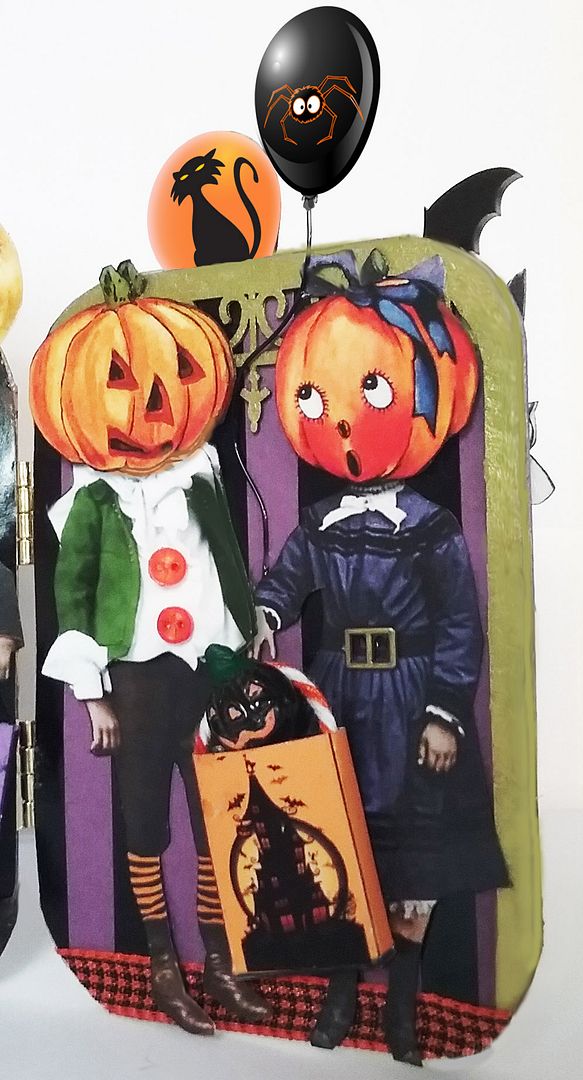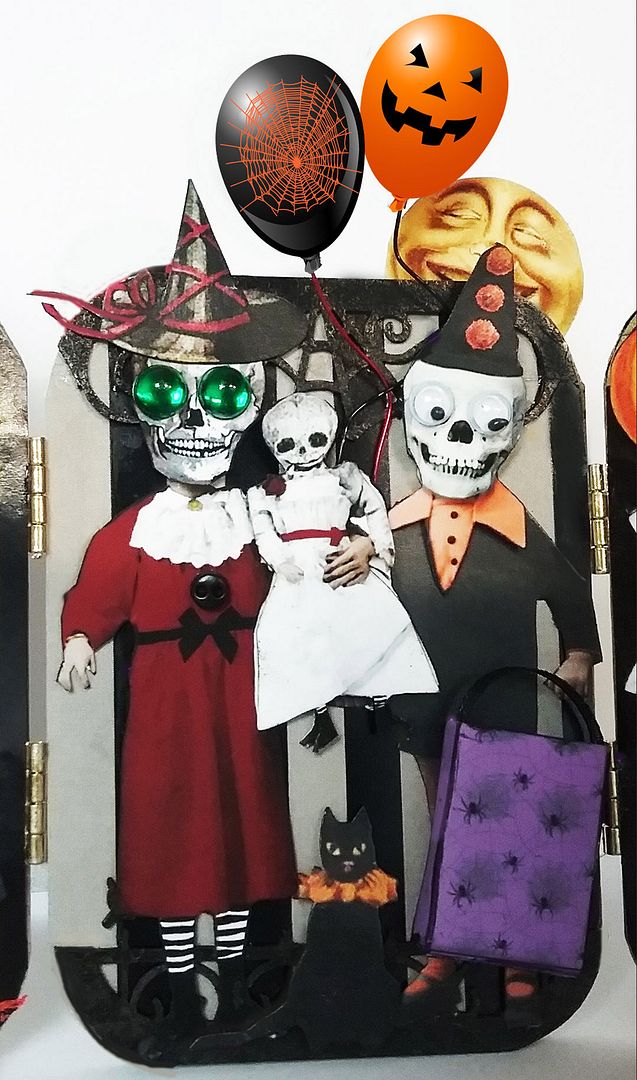 I glued wire to the balloons to make them look like they are floating.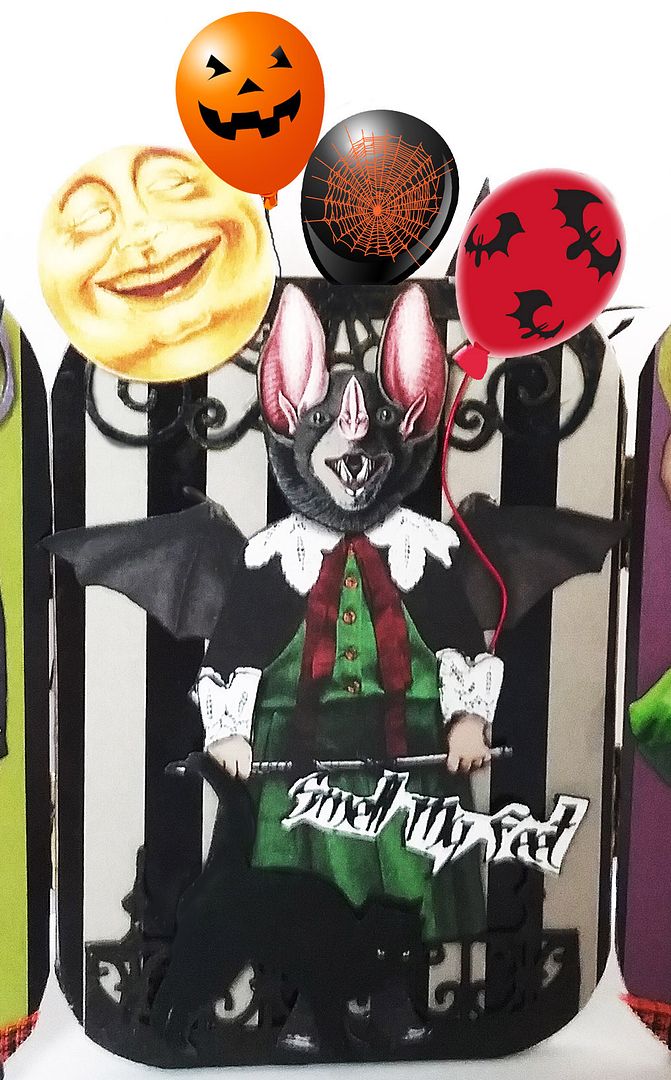 The bases of the cards are made up of
wrought iron chipboard sets
. I decided to cut-up the decorative overlays and paint them to compliment the paper.