Give Me Something Good to Eat
This Halloween themed ATC triptych is inspired by the new Halloween Darlings, Little Demons & Halloween Dress Up Collage Sheets at Alpha Stamps. I love the whimsical children with pumpkin, animal and skull heads. There were so many great images that I decided to decorate both the back and front of the cards.
The bag images have tabs that you can fold; add some ribbon and you have 3-D Trick-or-Treat bags.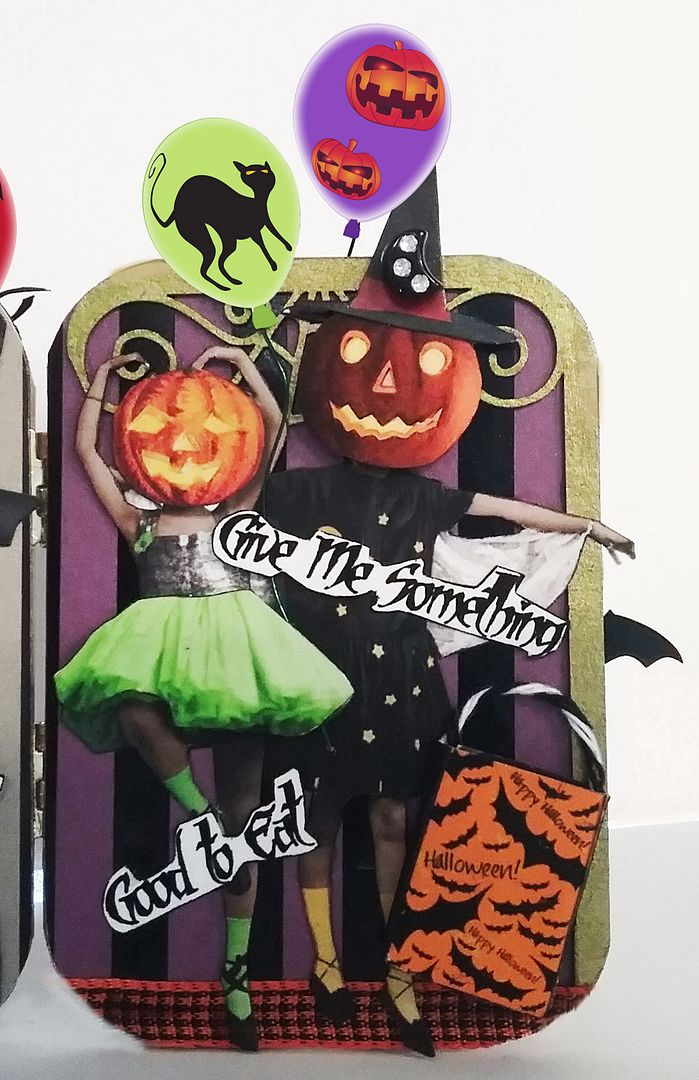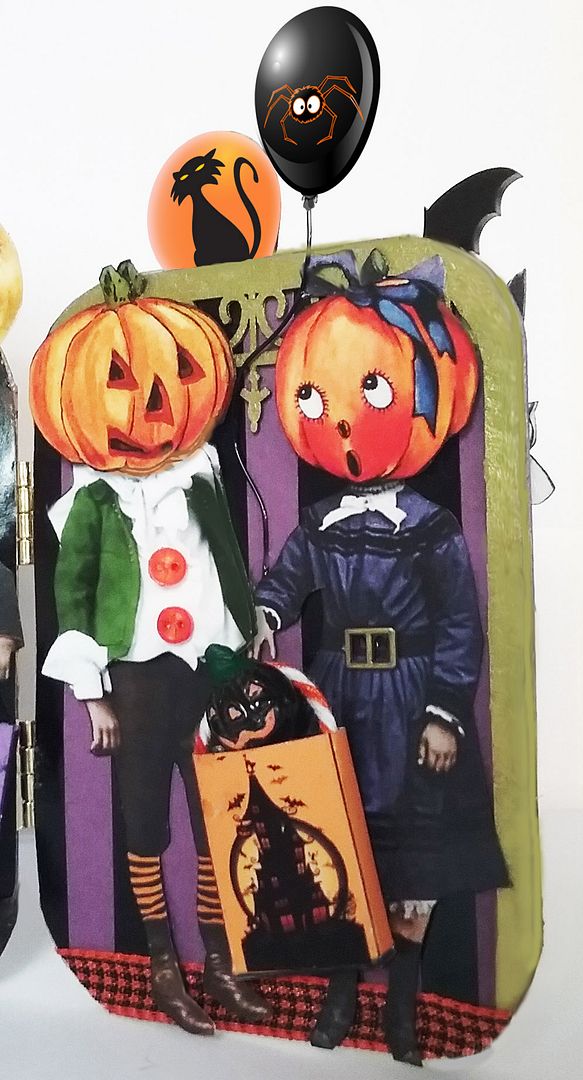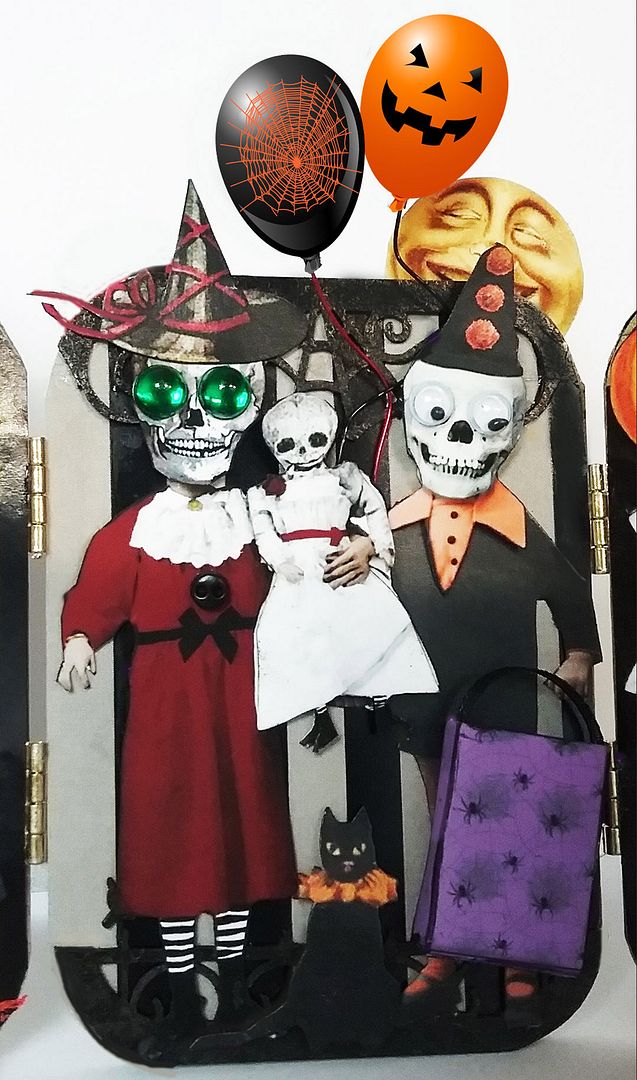 I glued wire to the balloons to make them look like they are floating.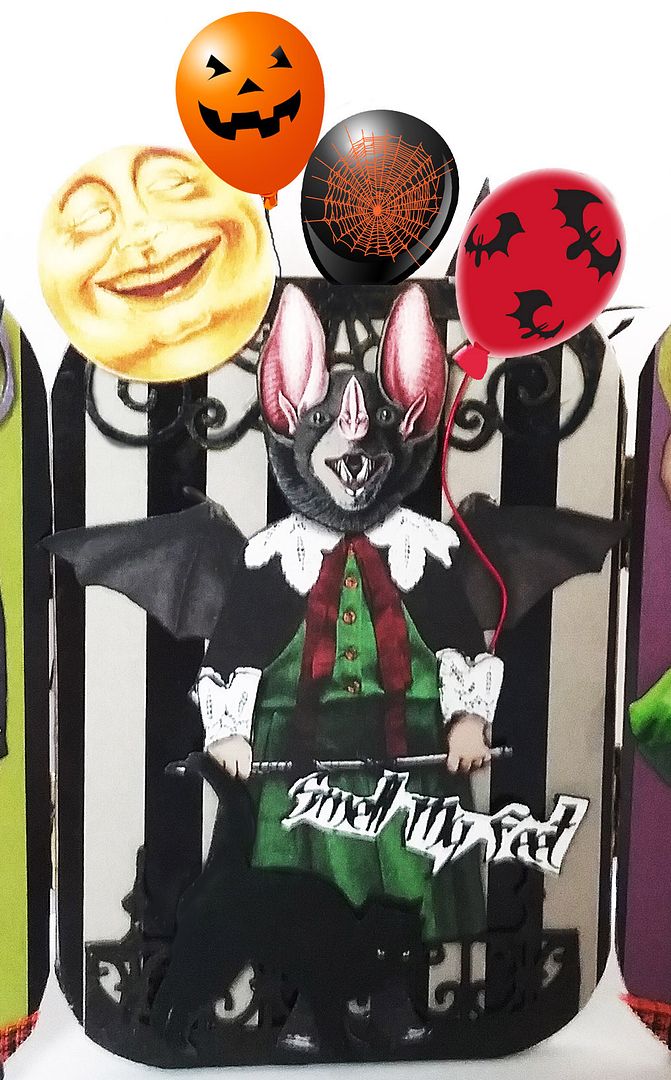 The bases of the cards are made up of
wrought iron chipboard sets
. I decided to cut-up the decorative overlays and paint them to compliment the paper.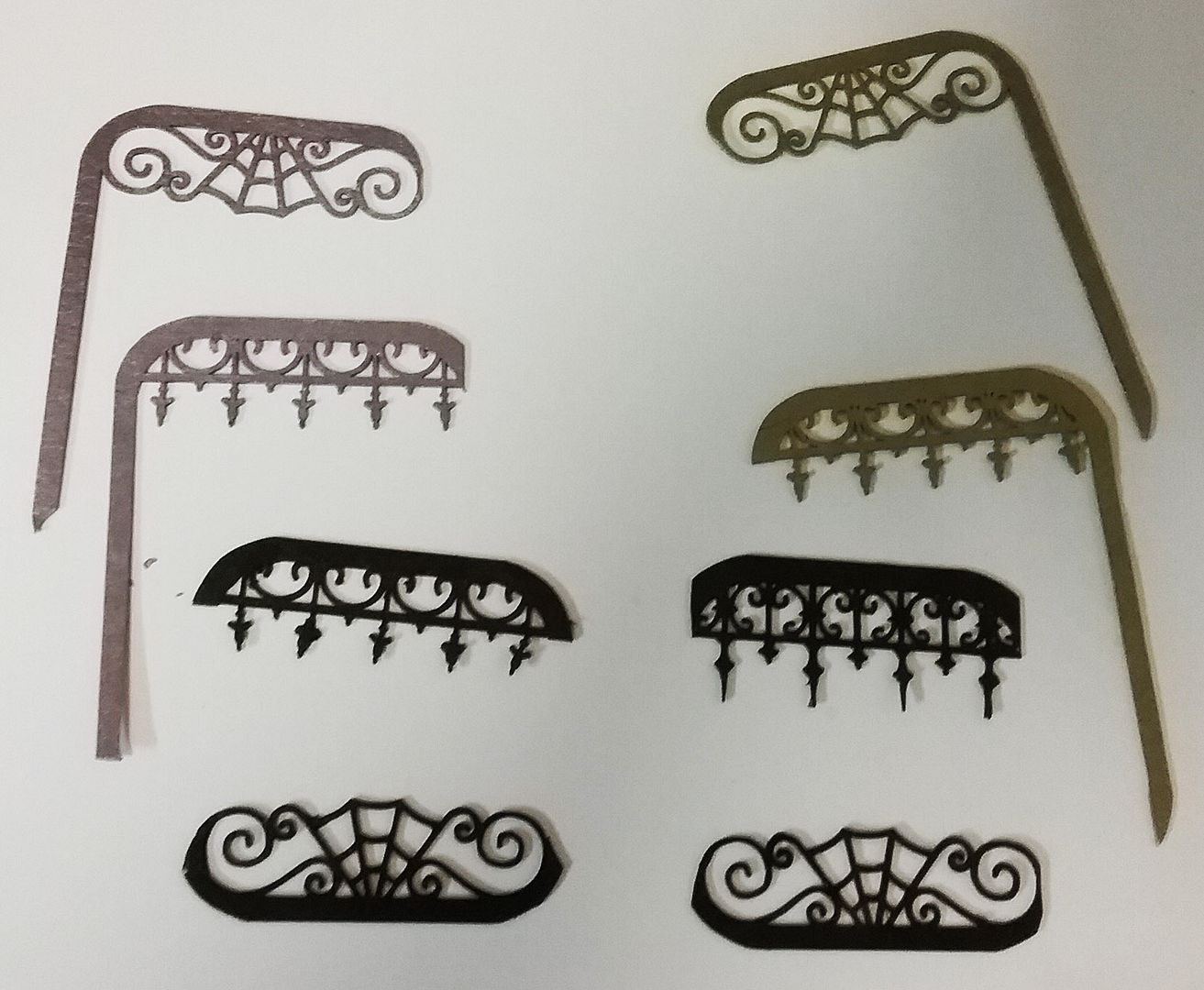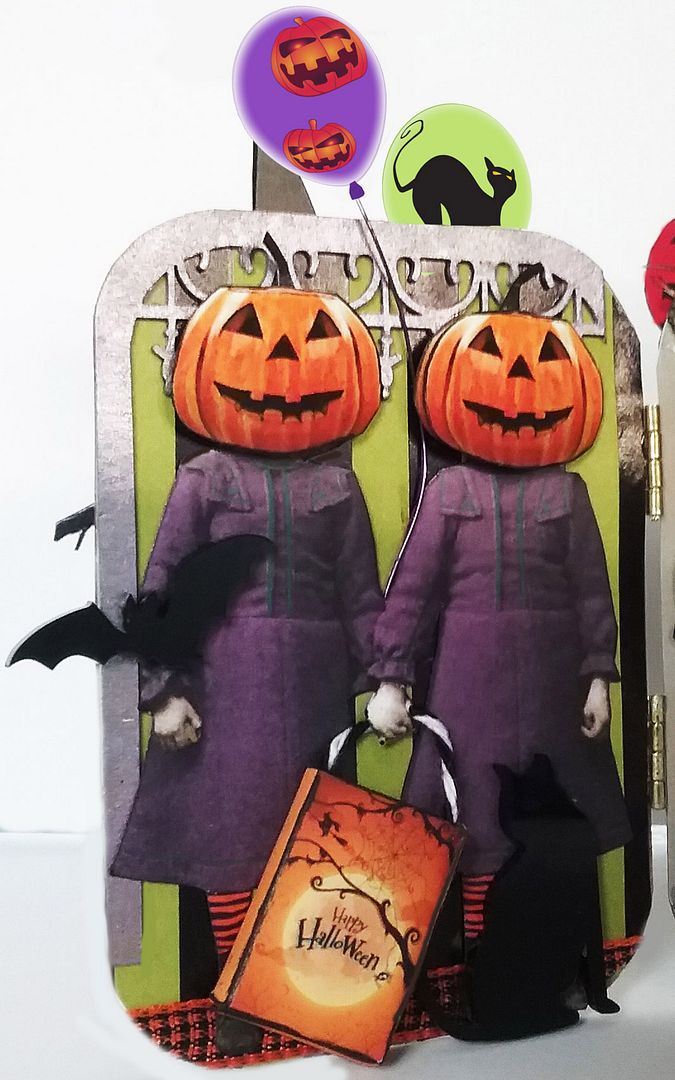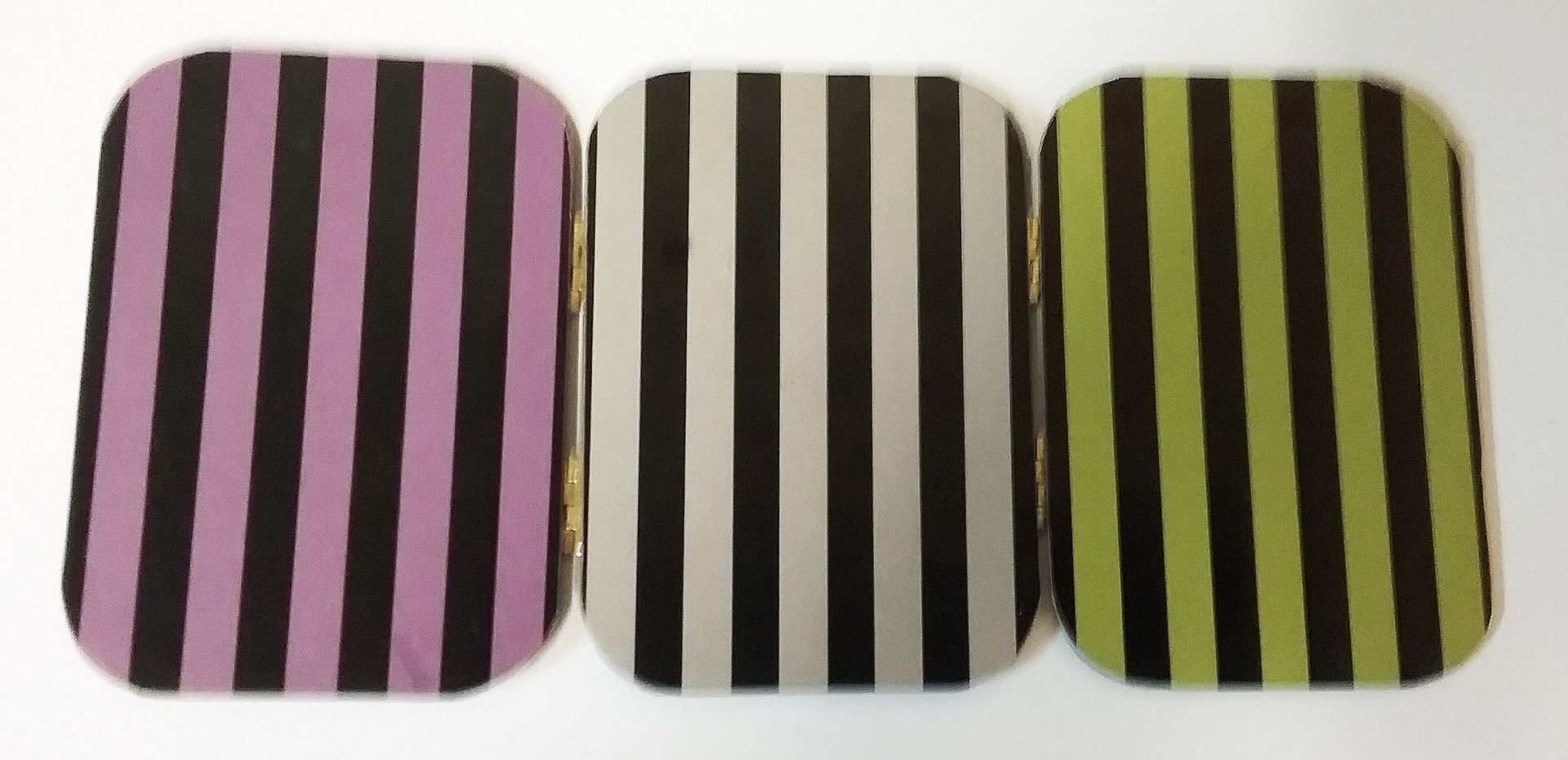 DETAILED SUPPLY LIST
SUPPLIES – FROM SEPTEMBER LITTLE GHOULS KIT
Halloween Darlings Collage Sheet
Halloween Dress Up Collage Sheet
Wrought Iron ATC Card – Spider Web
4mm Orange and Black Button Mix
How Sweet the Moon Collage Sheet
Halloween Black Foiled Strips Scrapbook Paper Set
Little Demons Collage Sheet
Wrought Iron ATC Card – Staggered Points
Wrought Iron ATC Card – 5 Points
Black Crescent Moon Beads
Acrylic Black Sitting Cat Cut-Outs
Acrylic Black Bat Cut-Outs
Small Black Jack o Lantern Ceramic Bead
Small Gold Hinges with Screws