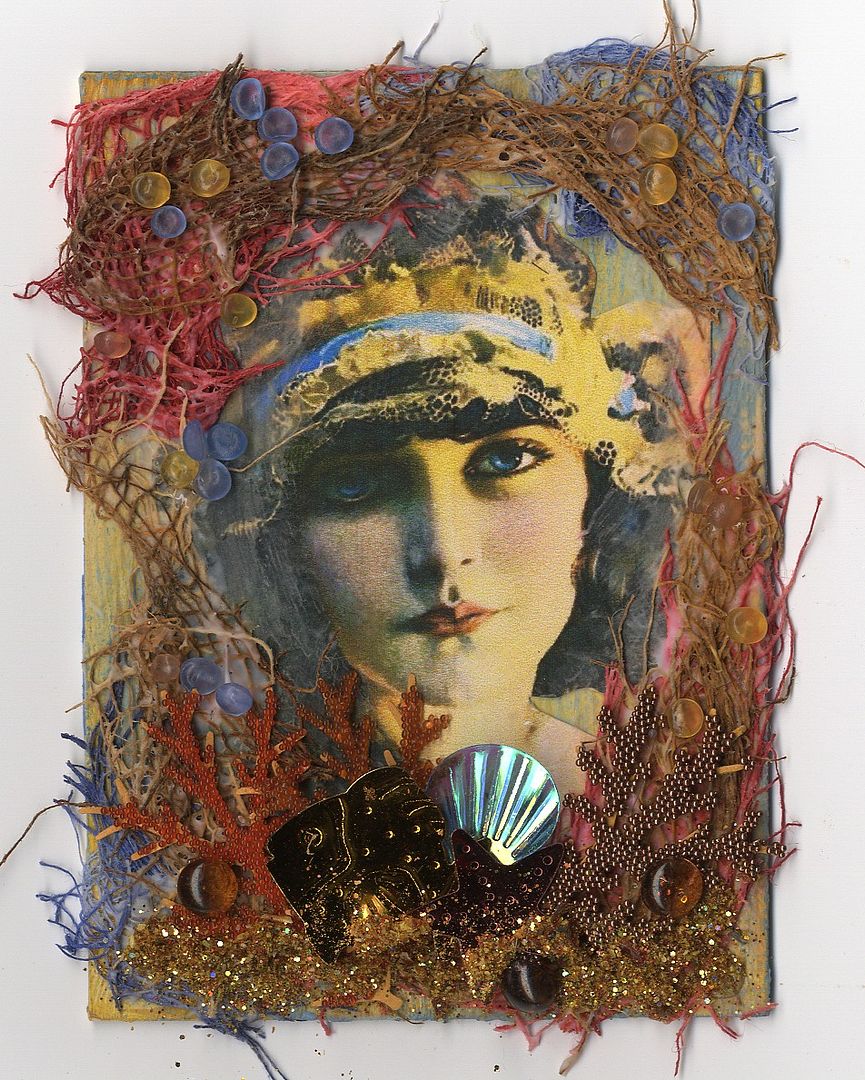 The inspiration for this card came from the headpiece in the woman's hair.

I decide to try to replicate its texture and thought of using cheesecloth.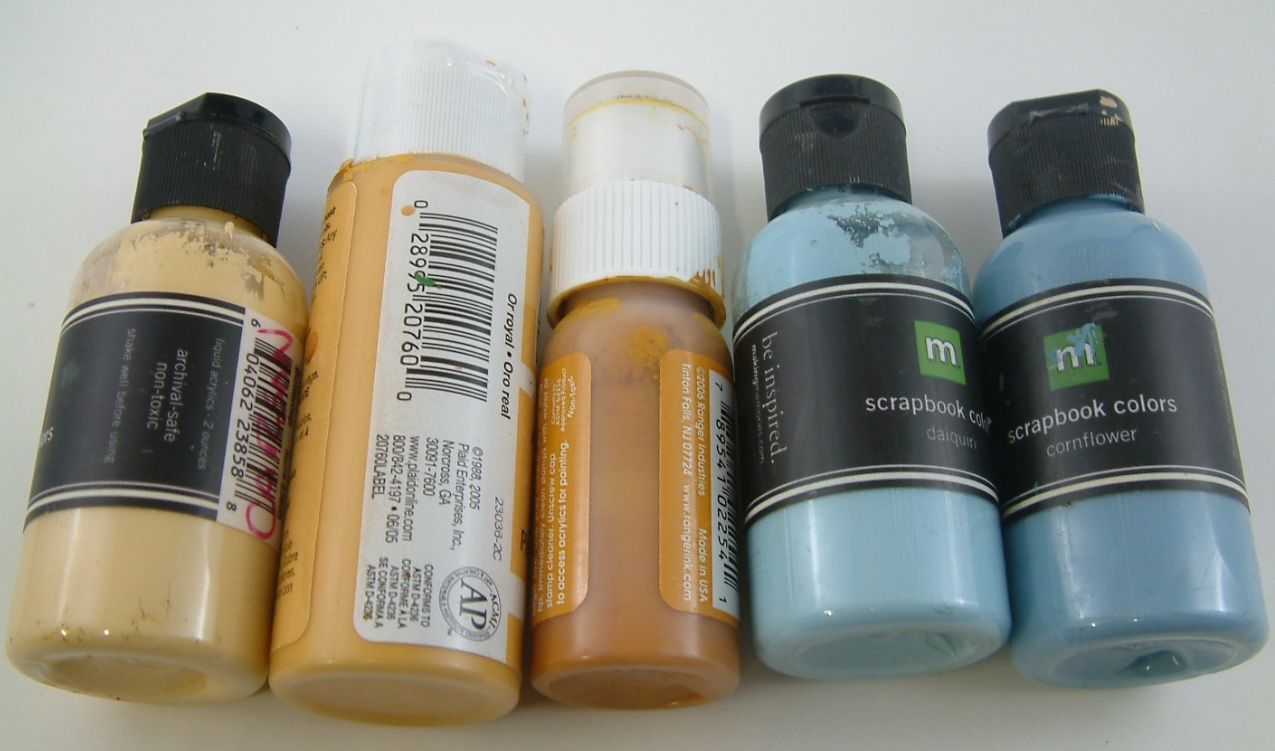 Next, I dyed strips of cheesecloth using Ranger Alcohol Inks.

I squired the ink onto a non-stick craft sheet, added a little Ranger Alcohol Blending Solution, and dipped the cheesecloth into the ink moving it around with a wooden skewer.

You can add more ink if you don't feel the color is dark enough.

I used rubbing alcohol (as it's cheaper than the Blending Solution) to wipe off the craft sheet.

I repeated the process with other colors.
To create the background I dry-brushed chipboard backed white cardstock with yellow and blue paint.

I went from light to dark starting with the lightest yellow and ending with the darkest blue.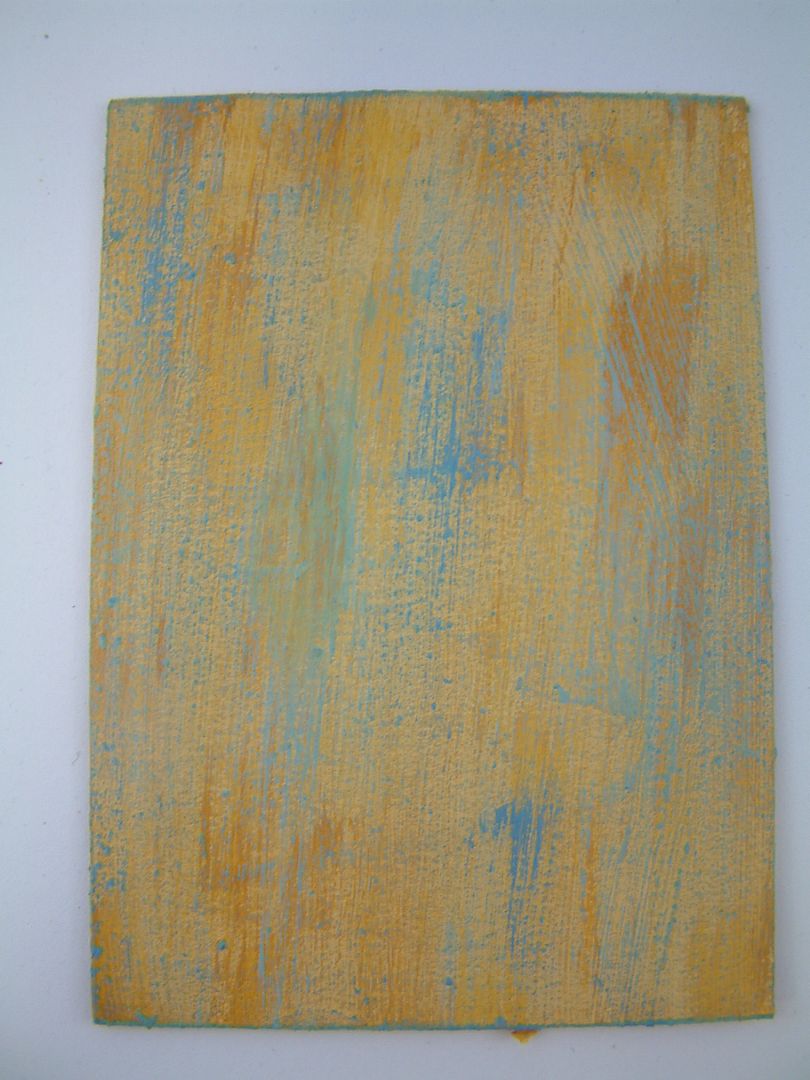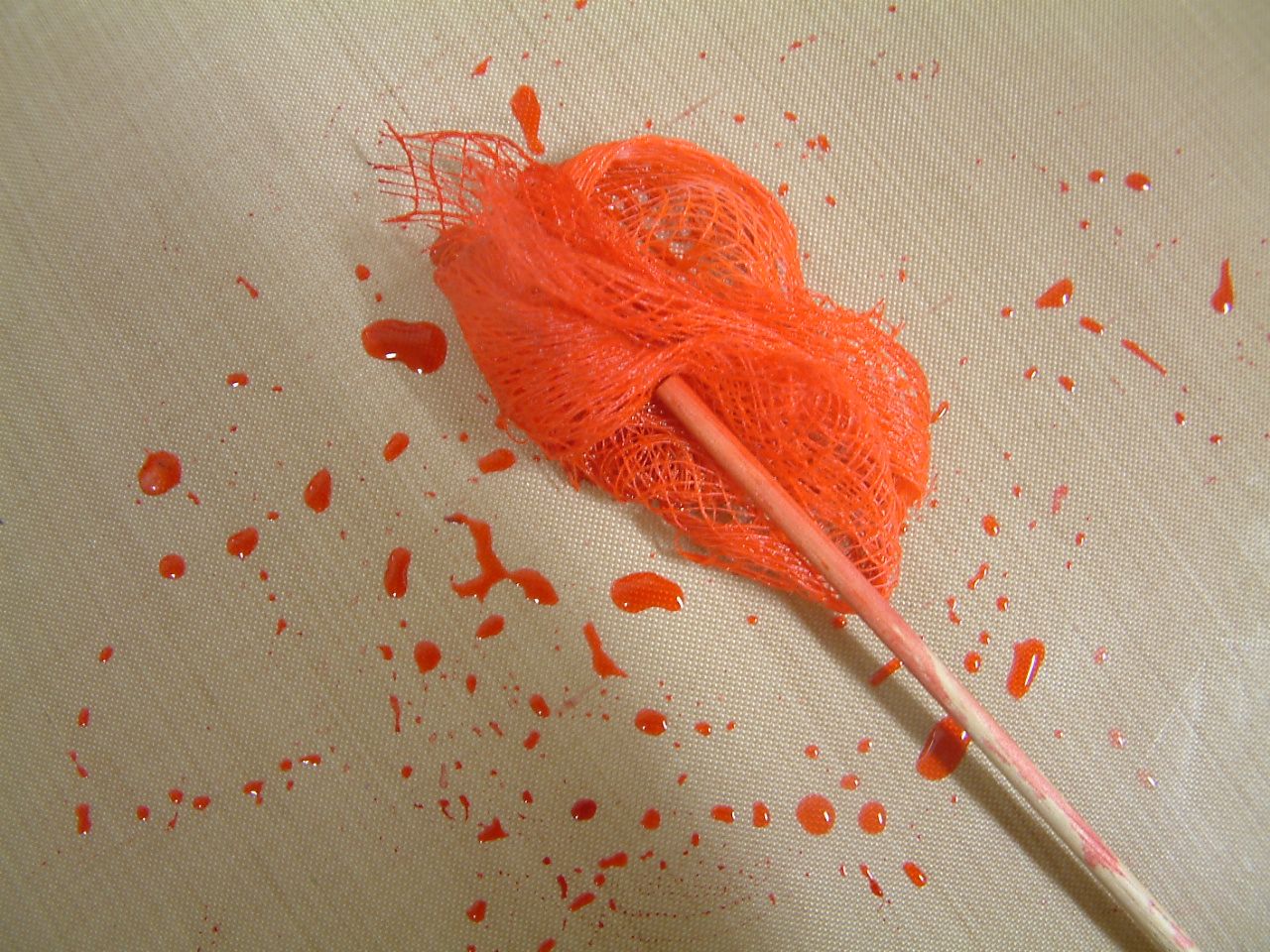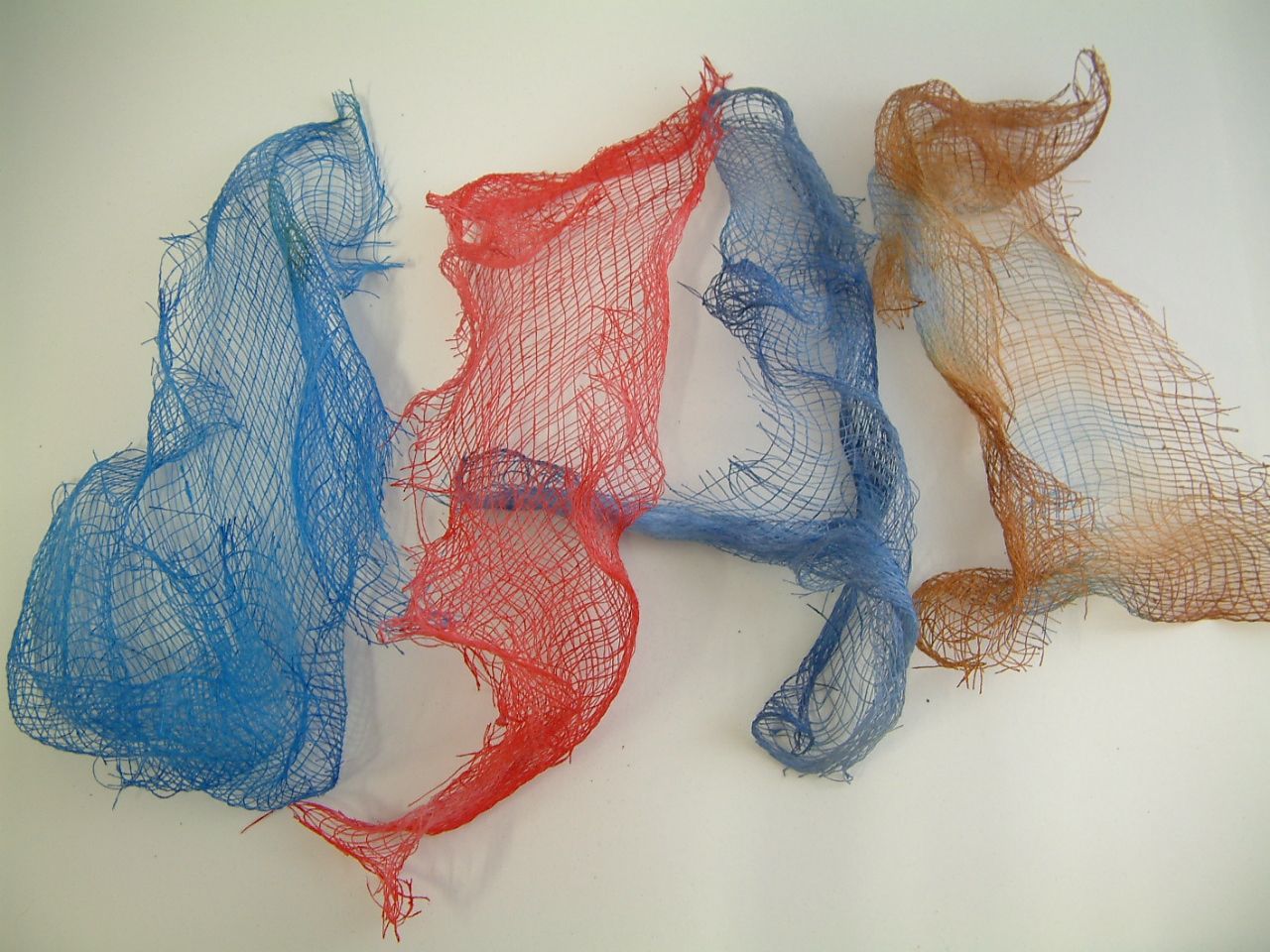 I used Gel Matte Medium to glue the image to the background.

I cut the dyed strips of cheesecloth into small pieces and used the Gel Matte Medium to clue the pieces to the card.
For embellishment I punched branches from cardstock and covered them with various colors of microbeads. I glued the branches to the bottom of the card.

I also added colored pebbles and sequins.
The yellow sparkly material at the bottom of the card is called "Elements-Earth Textures".

I think it is some kind of dyed dirt and glitter mixture.

You can purchase the product at the
Glitter Art Institute
.