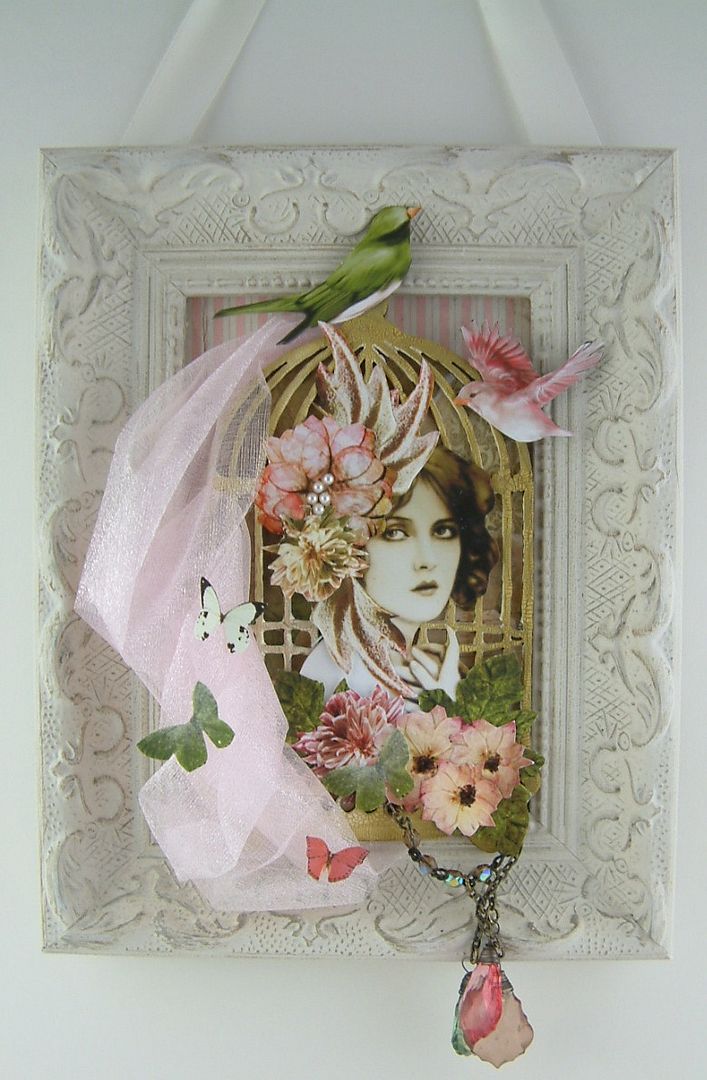 After first making the larger framed piece I decided to use many of the same elements to create an ATC.
The overall size of the framed piece is 7" x 5 1/2 ".
I found the frame at Michael's Craft Store.
It's a perfect size for pieces that are a little larger than an ATC or for framing an ATC.
To create the framed piece, I started with a wood birdcage which I aged using Ranger Crackle paint and then Ranger Distress Ink.
I collaged papers behind the birdcage and then mounted it to the pink and white striped paper in the background, using several layers of double stick tape so it would popup to the level of the frame.