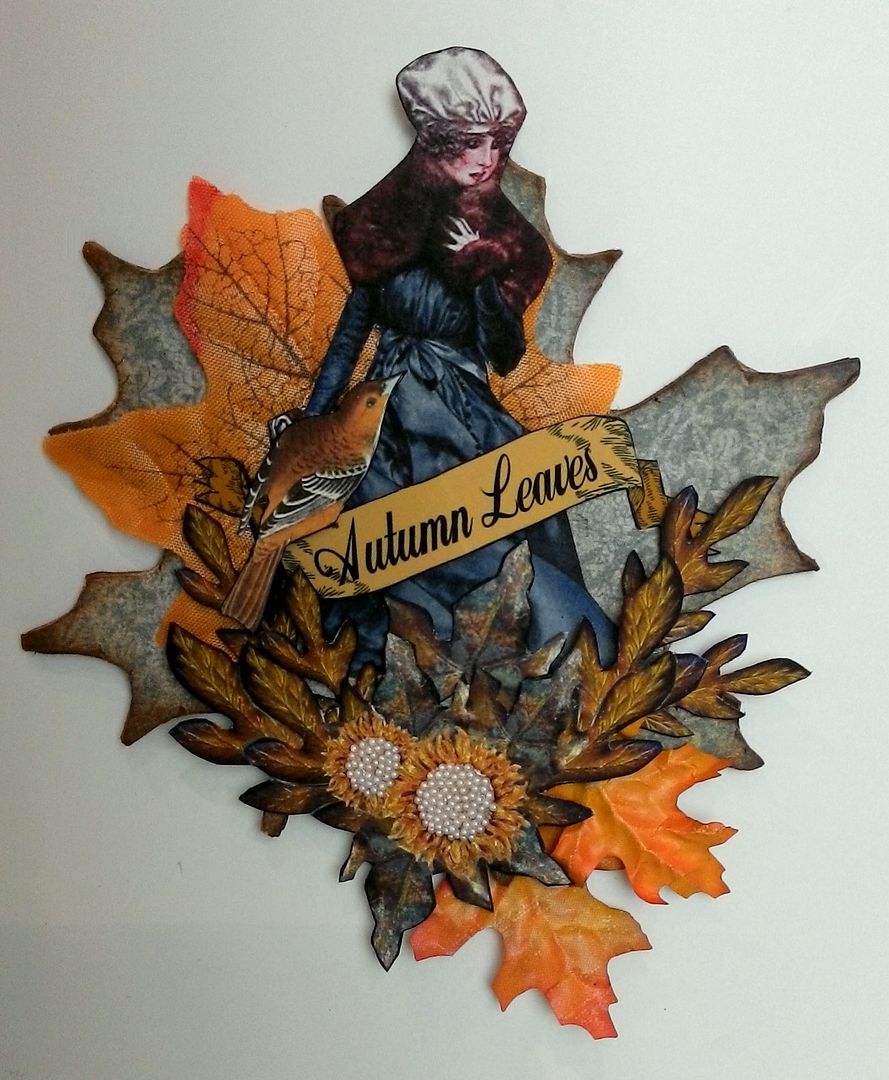 I think fall colors are some of my favorites. I had lots of fun creating the 3 collage pieces pictured above.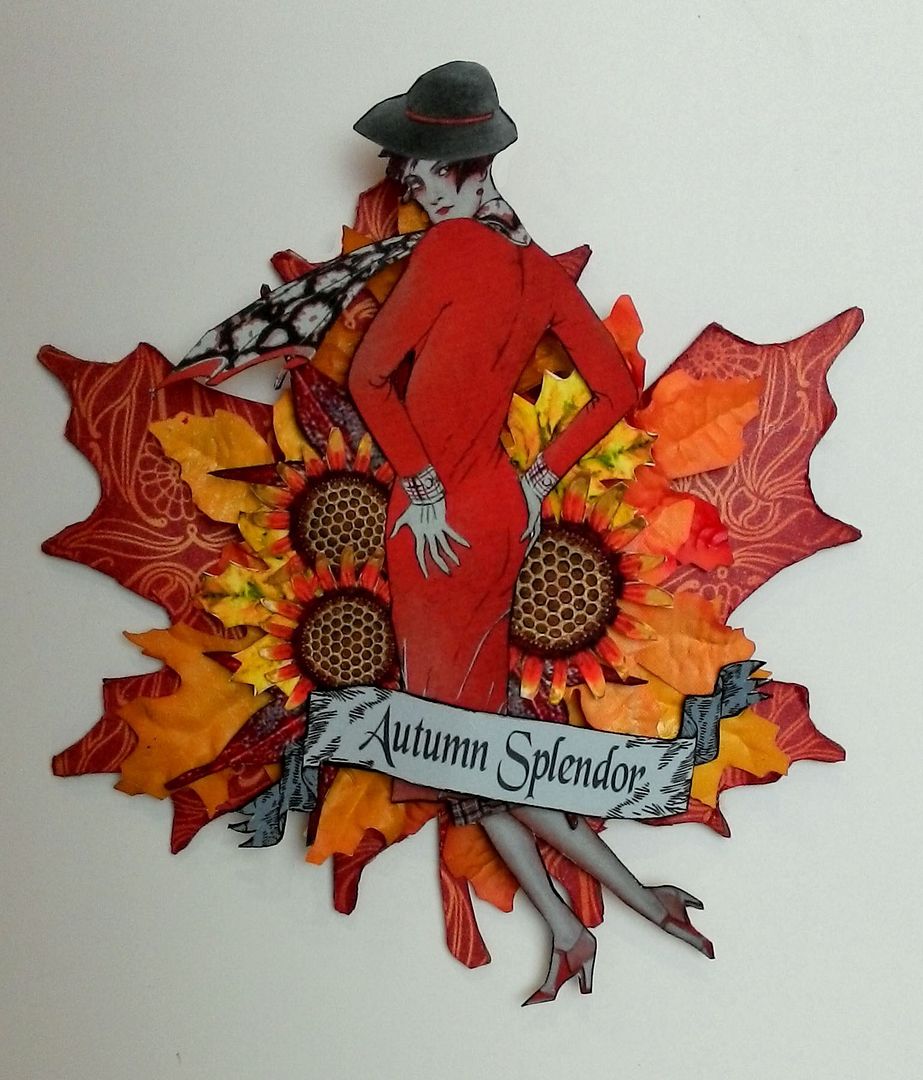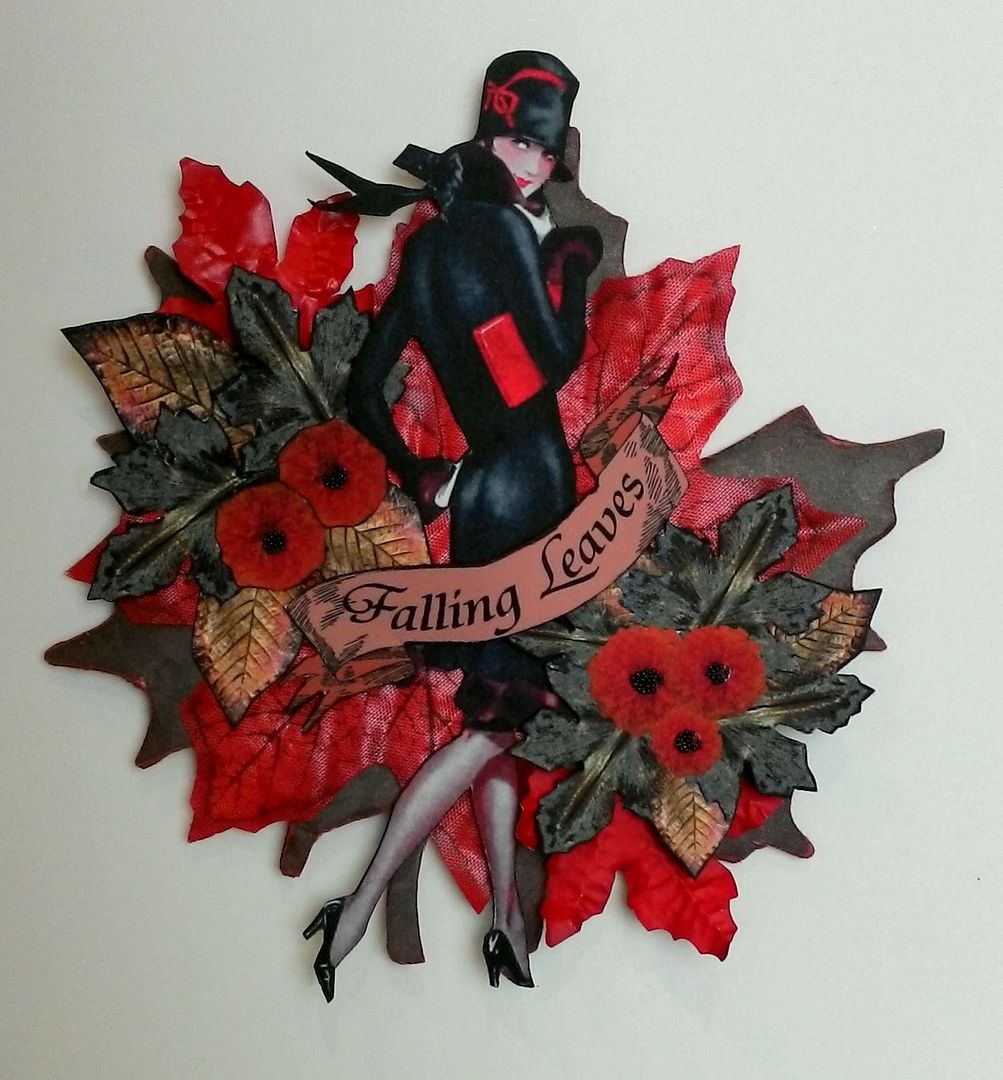 The bases of these pieces are chipboard leaves.
I created additional depth on flowers by using microbeads. The images are from my new collage sheet "Falling Leaves".
This sheet contains lovely ladies dressed in 1920s fall clothing with coordinating flowers and leaves.