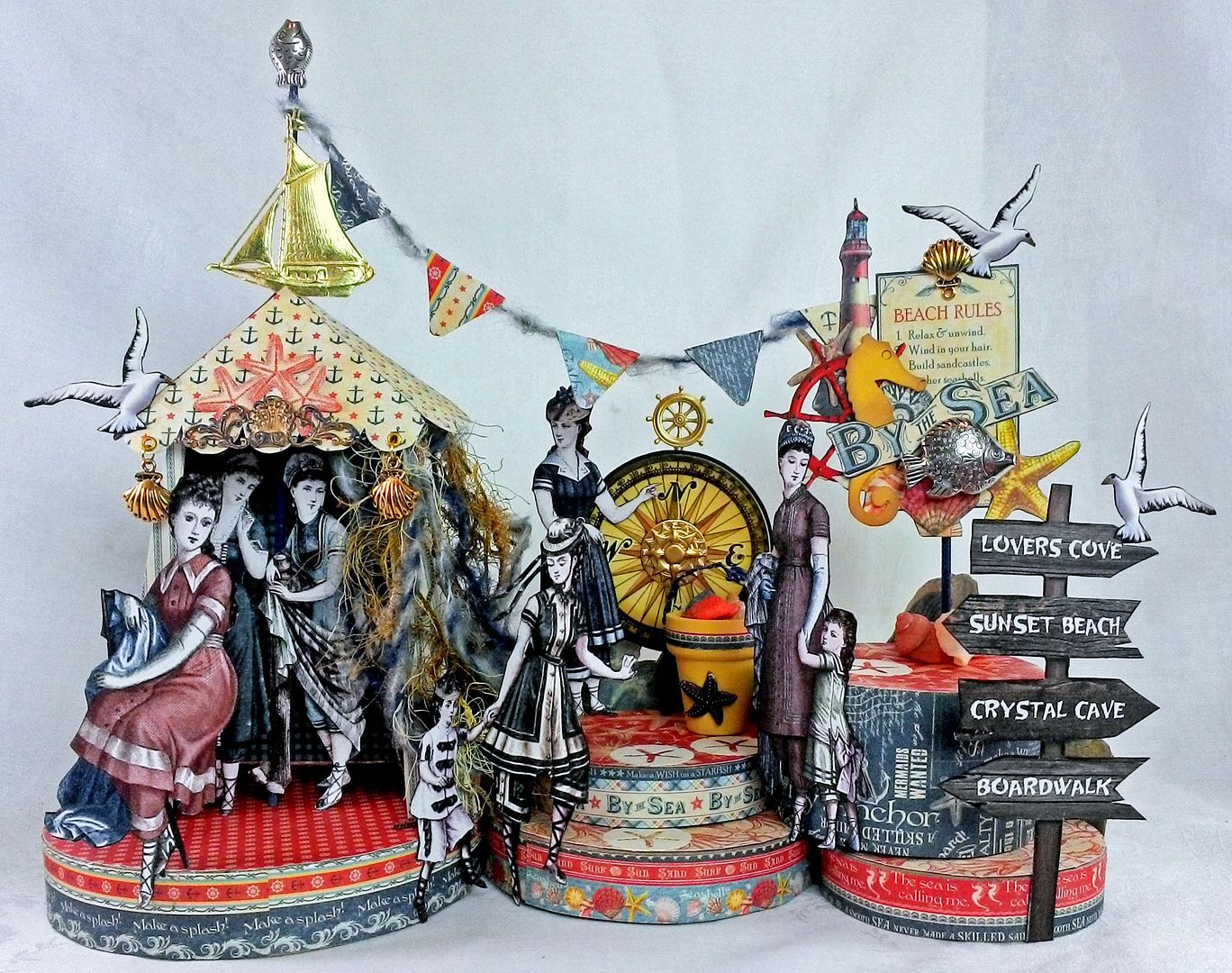 It's summertime on the boardwalk by the sea in this vintage diorama. My inspiration came from the new Graphics 45 By the Sea papers.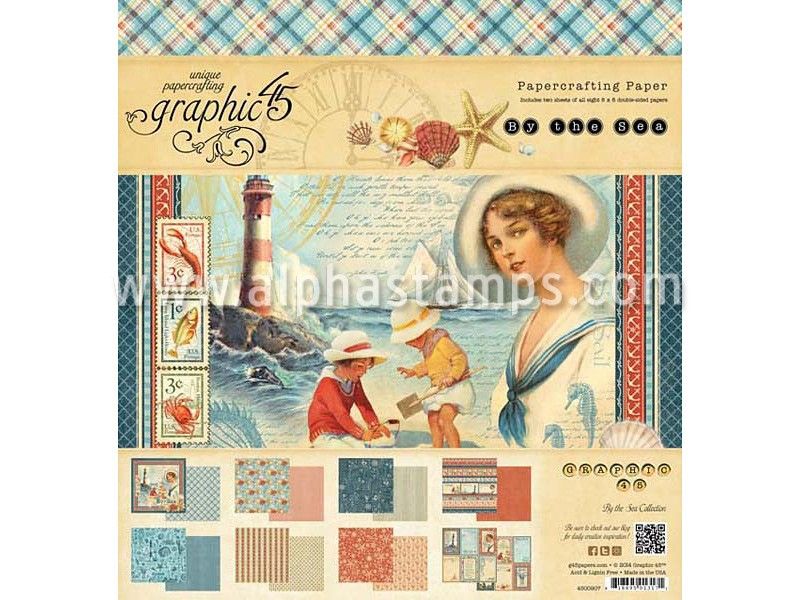 The base for the diorama is round paper mache boxes which have become a staple in my stash. I think using round shapes makes it more interesting. You've seen me use these boxes many times in my projects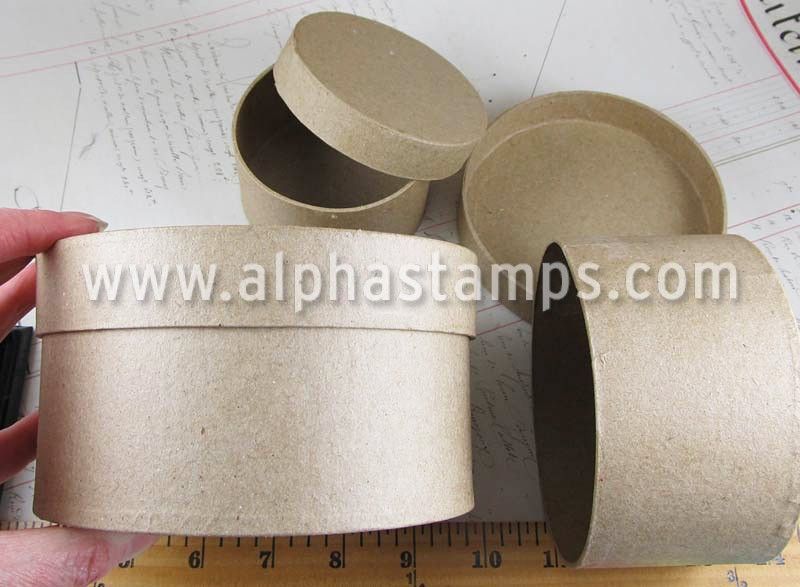 I used a combination of one bottom and several lids to create the stair-step effect. The paper mache is covered with a combination of By the Sea papers. In some, I inserted wooden skewers into the lids and glued them in place. The skewers act as support for some of the elements.
On the left side of the diorama, the beach cabana is the focal point. I used one of the
Tent Digital Image sets as a pattern
.
One of the great things about the set is if none of the color schemes work for your project you can just print and use them as a pattern to create a tent with any color/design scheme. In this case, I used them to make a tent from the By the Sea papers.
Notice that one of the wooden skewers is the support for the tent as well as a place to attach some of the bathers inside the tent. At the top of the skewer, I attached a
Dresden boat
, flags attached to fibers and a
fish bead
. On the side of the tent, I attached netting and wove fibers through the holes.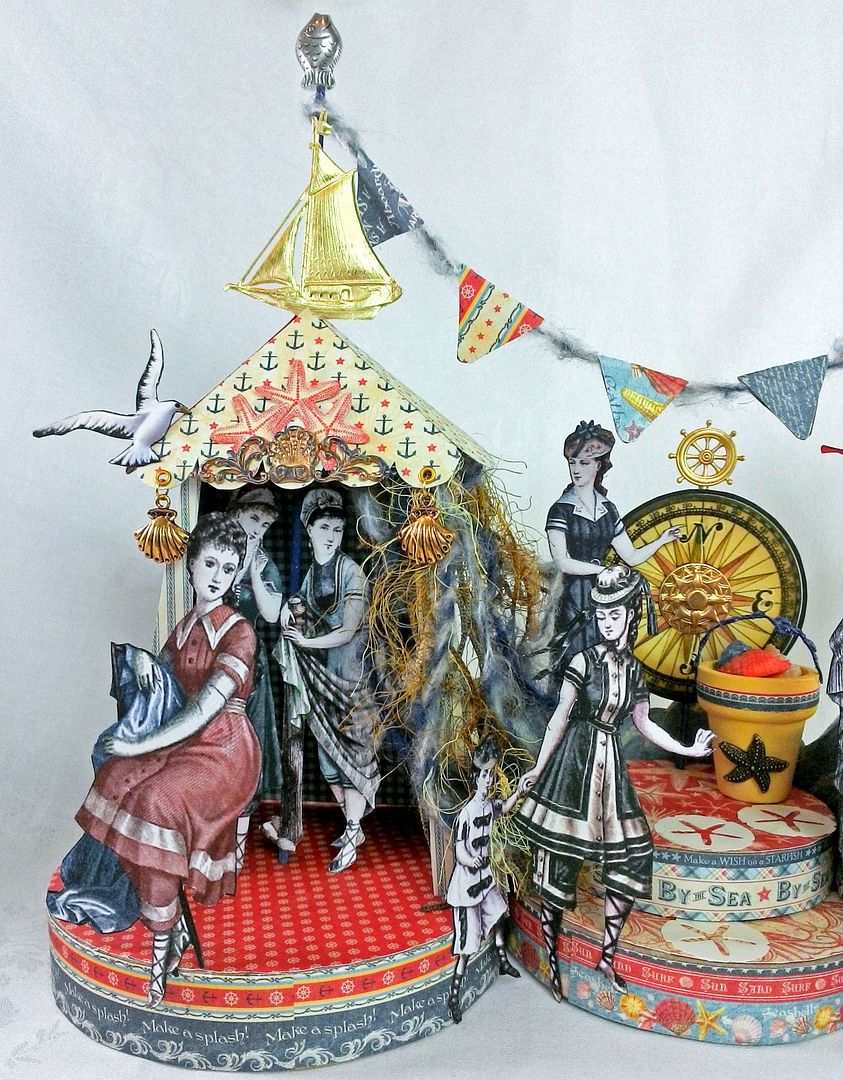 In the center of the diorama is a compass and ship's wheel attached to another one of the skewers.
I used a mini wooden pot (purchased at the craft store) and a piece of brass from my stash to create a bucket for seashells. I glued on paper die-cut sand dollars to give the sense of steps and a path up the box lids.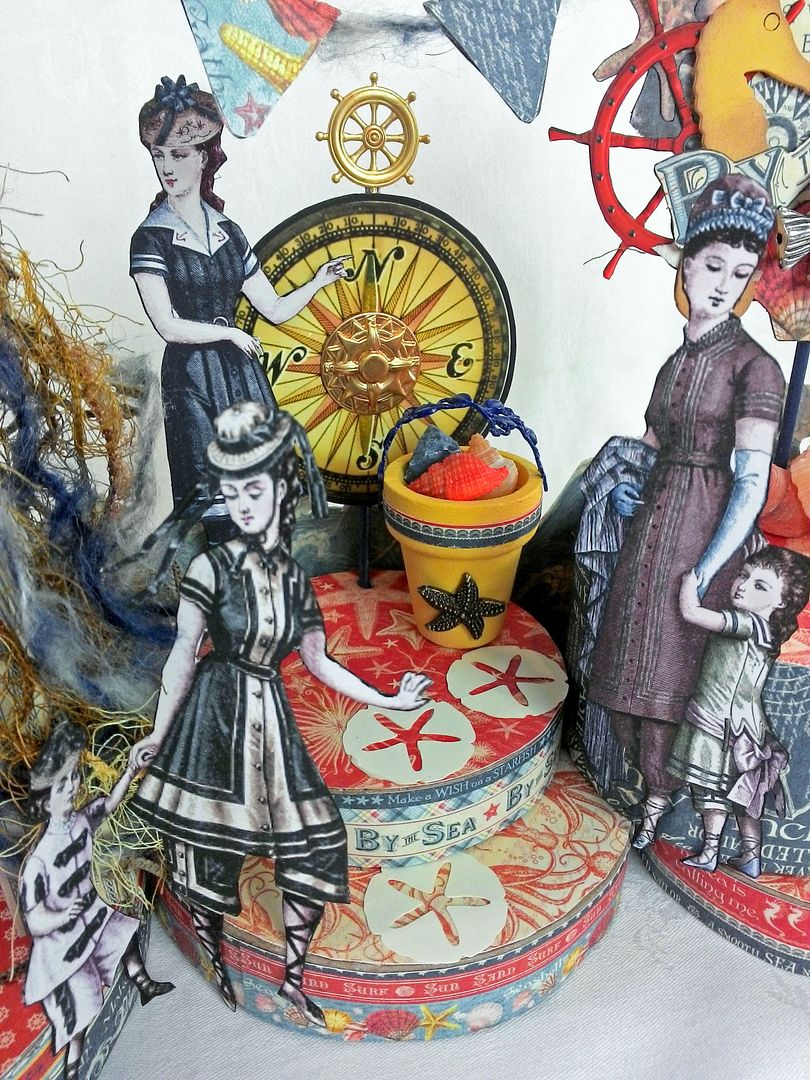 On the right side of the diorama is a collaged "Beach Rules" sign from the papers attached to another of the skewers and a wooden direction sign in front.
Note the ocean waves lapping up against the back of the diorama.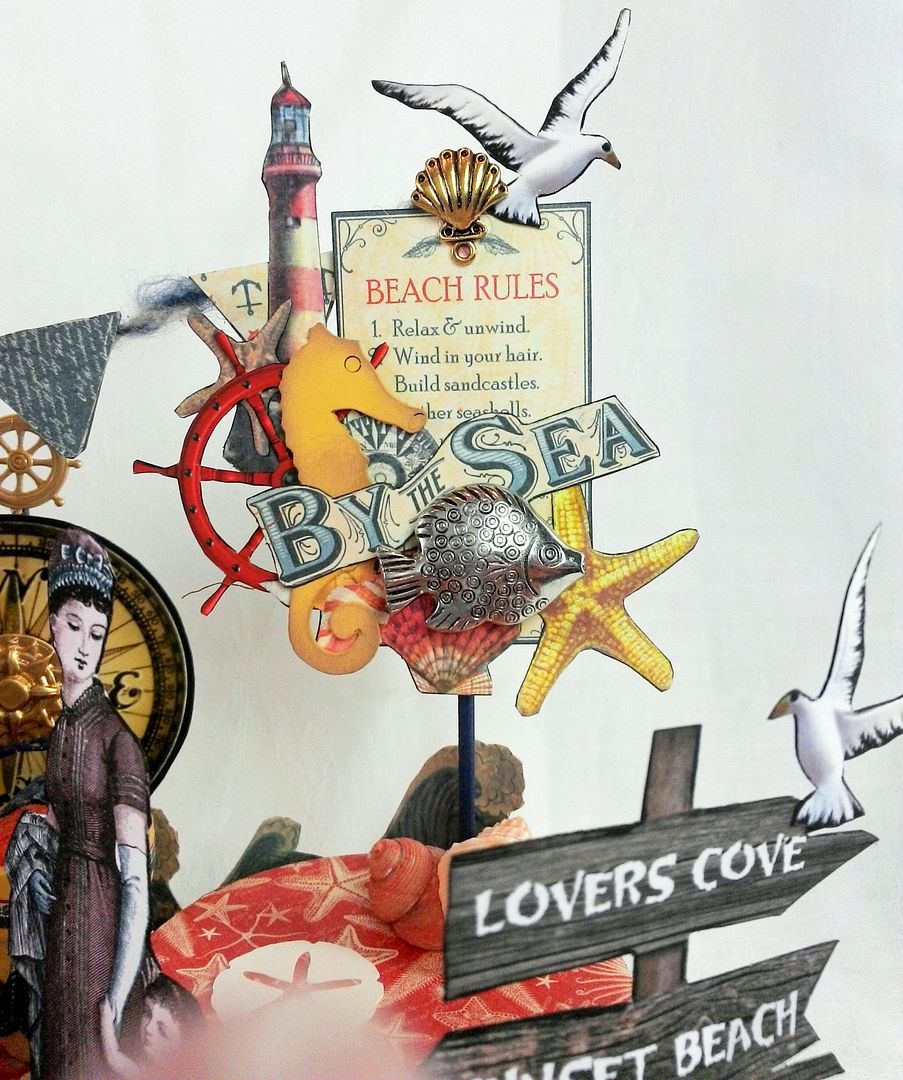 The ocean waves on the back of the diorama serve two purposes; one decorative and the other to help attach the base pieces to each other (which are also glued to each other).