When I was working on the Springtime in Paris altered book in the previous post, I decided to make some bookmarks. I started by cutting out the bookmark shape in heavy chipboard.

To frame the Eiffel Tower I cut apart a black doily frame and use Gilders Paste to accent the raised areas.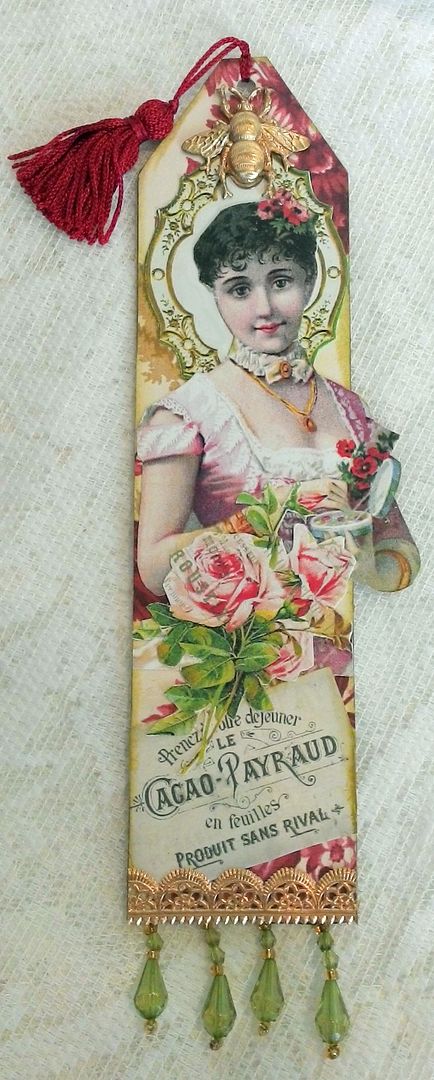 Just like I do with my ATCs, I went off the edge of the bookmark with the image of the Victorian lady.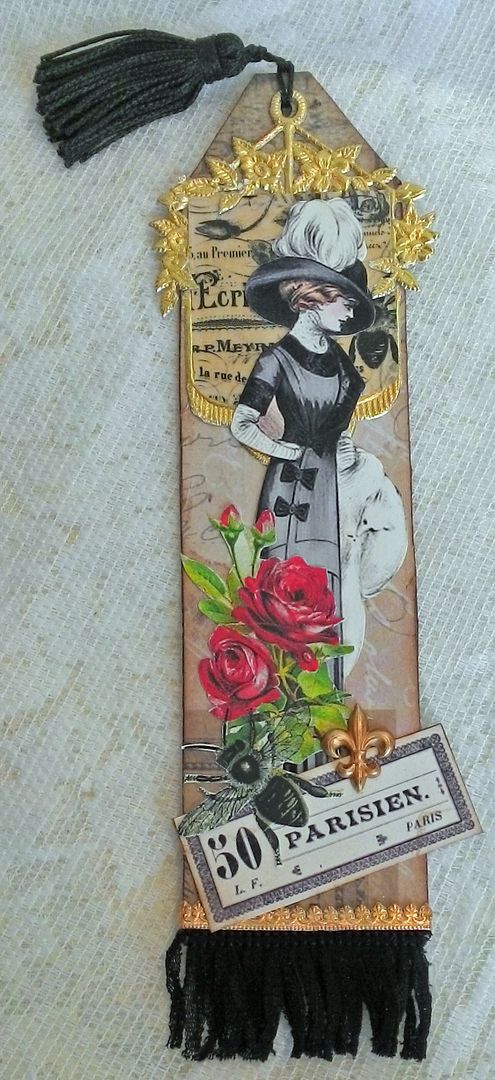 The fringe at the bottom is black tulle. On the Dresden banner I applied a piece of the French Floral Overlays Collage Sheet printed on vellum. You'll be seeing a lot more pieces from me using that collage sheet in all kinds of different ways.