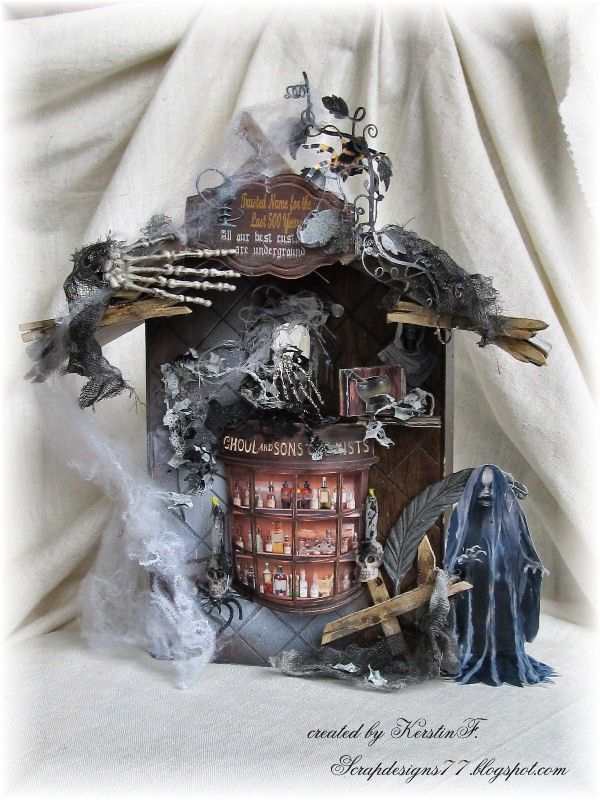 Sorry all but there is going to be a slight delay in Part 3 of the Haunted Village Event. The technology monster struck this past week and I lost the first half of my video tutorial. So, I'm working to get everything back on track and will post Part 3 on October 1. I think I've saved the best for last and I hope you all think so too!
Now I would like to share this fabulous interpretation of Ghoul & Sons Chemist by Kerstin.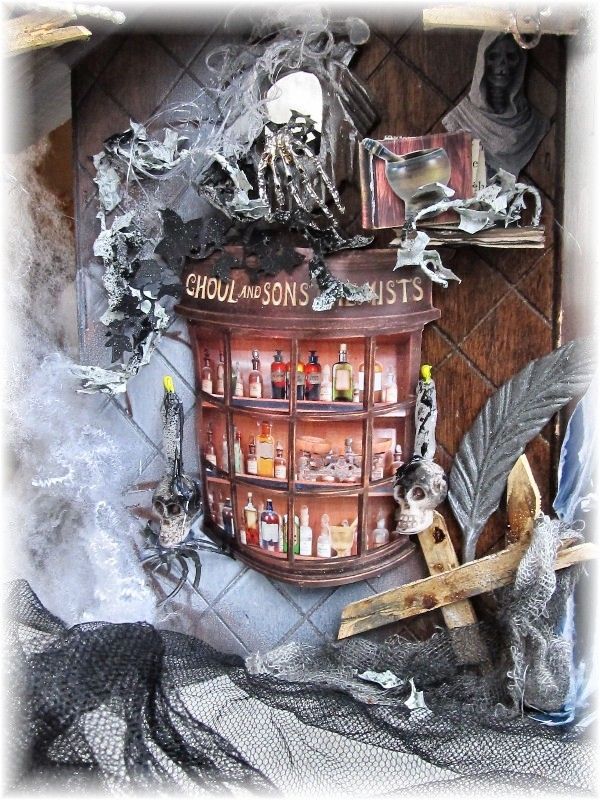 She has more pictures and detailed instructions over at her blog Scrapbook Dreams. I checked out other pieces of her art on her blog and I just love her style.