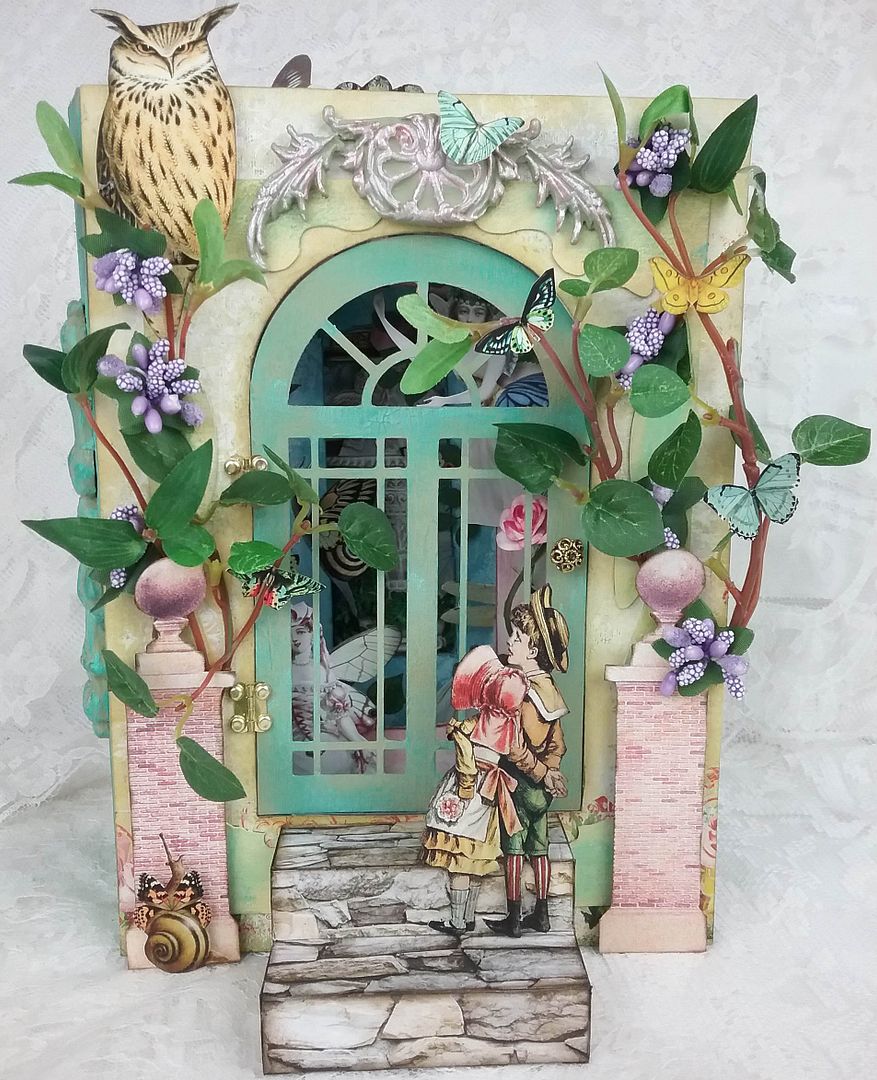 In the desert where I live, I have a little walled-in courtyard in front of my house, which is my secret garden. Here I plant all kinds of things that you don't normally see in the desert. With lots of water, shade, and protection from wild animals, it is a small oasis of color.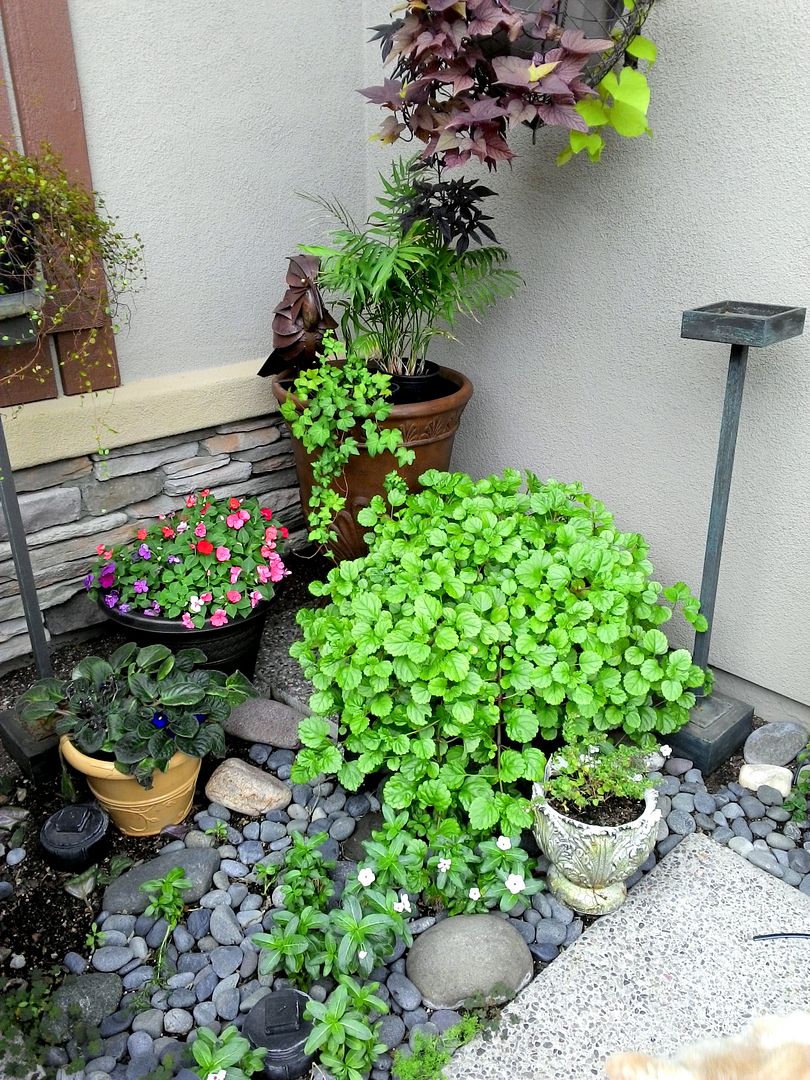 Using my own special place as the springboard for a project, I created a secret garden tunnel book (video tutorial further down in the post).
This fantasy garden is hidden away behind a door and through a tunnel of ever-smaller openings.
As you look through the door, you'll see images peeking out through the openings on each page.
Standing on the stairs are two children, wondering whether or not to enter, while the owl peers down at them.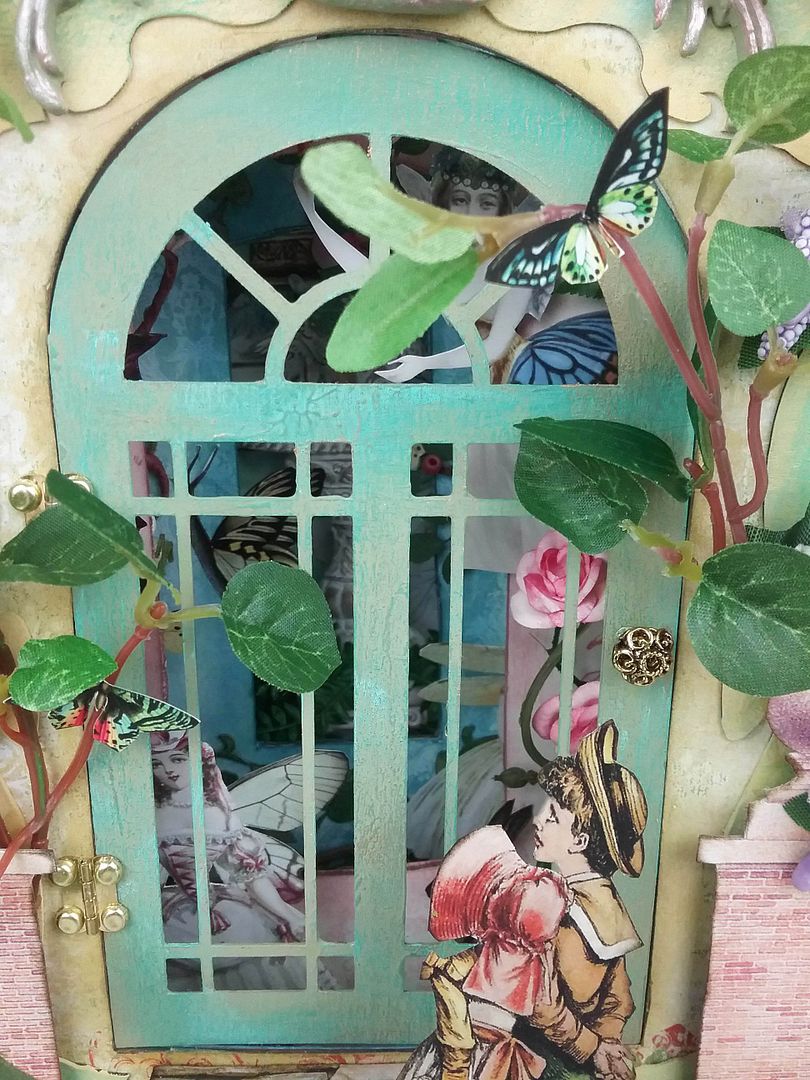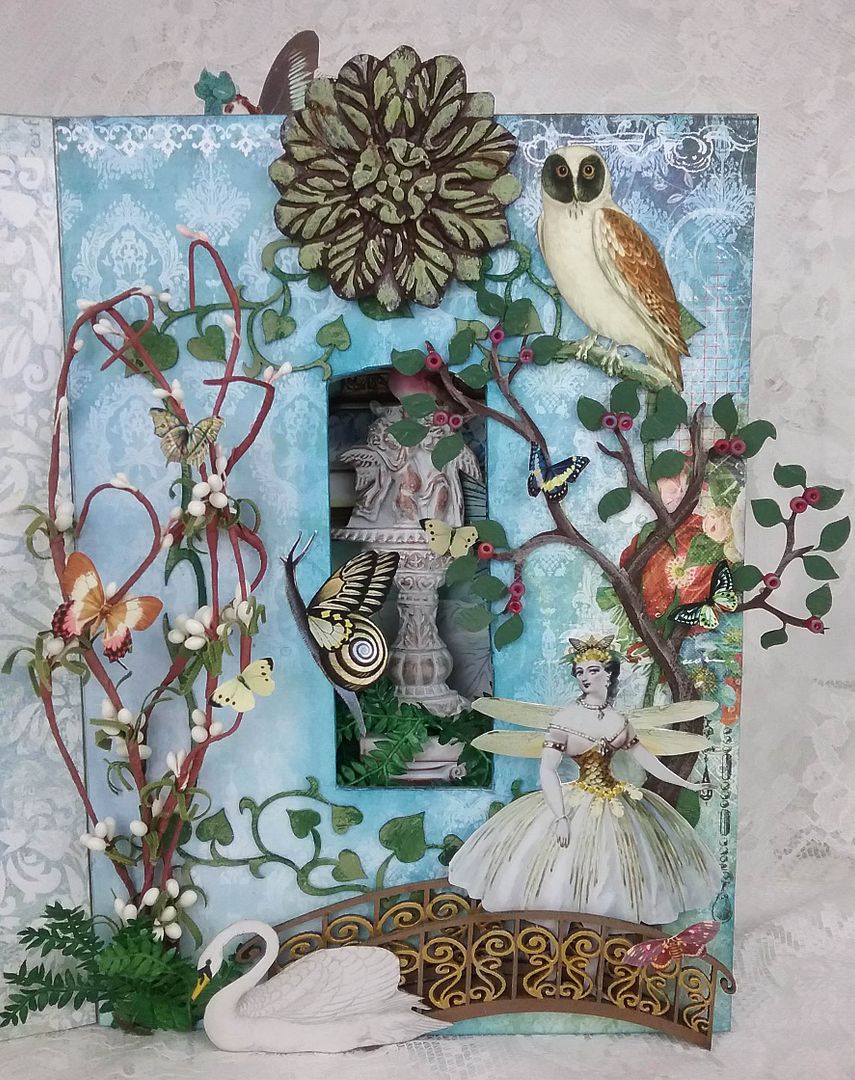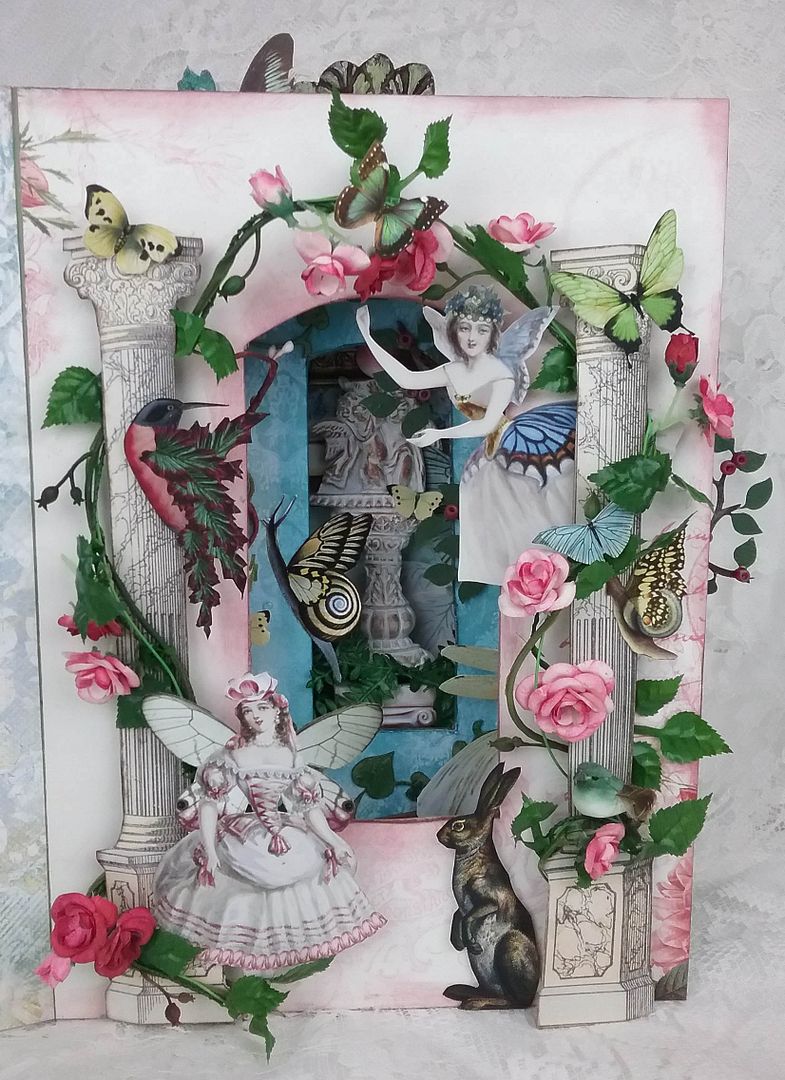 Each part of the garden is unique and filled with flowers and flying creatures.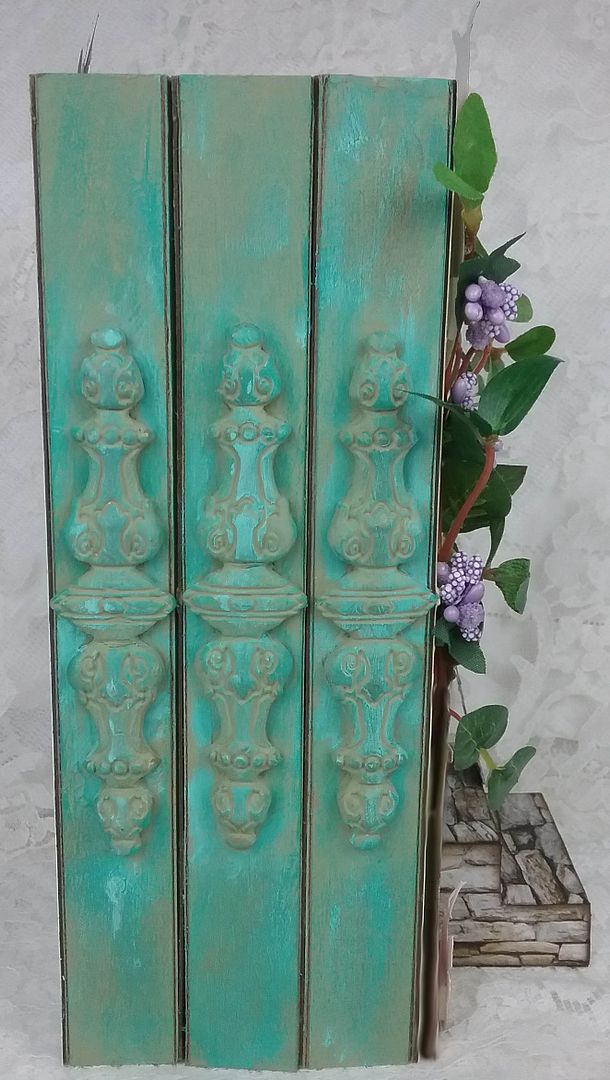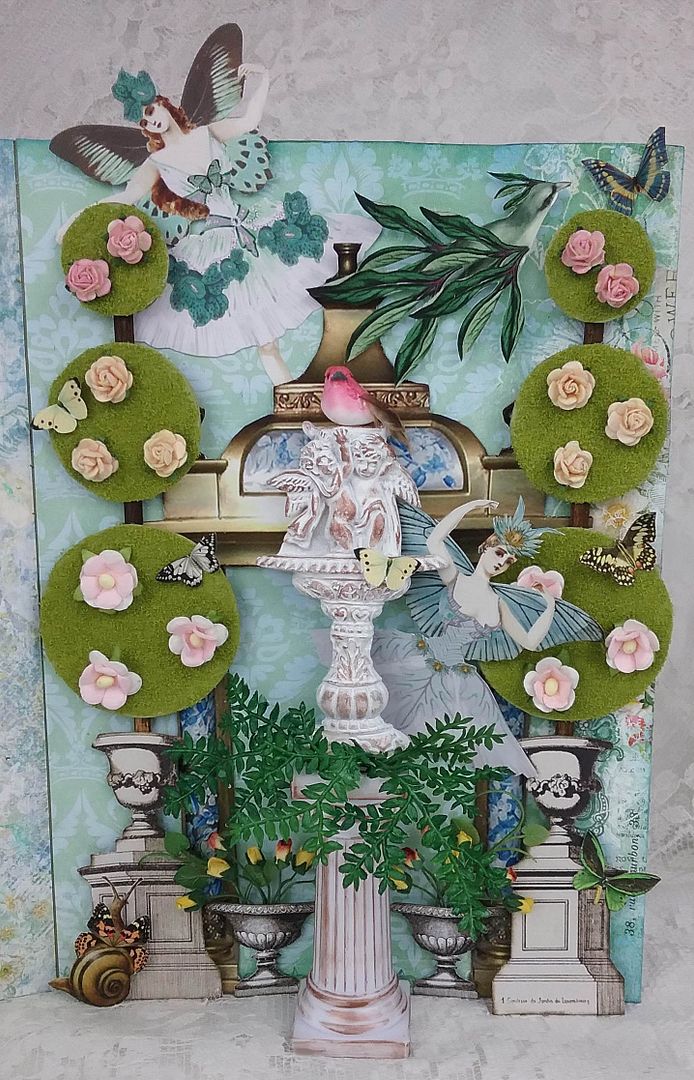 Feel free to download this image and use it in your artwork.
OTHER TUNNEL BOOK VIDEO TUTORIALS
MY COLLAGE SHEETS USED FOR THIS PROJECT