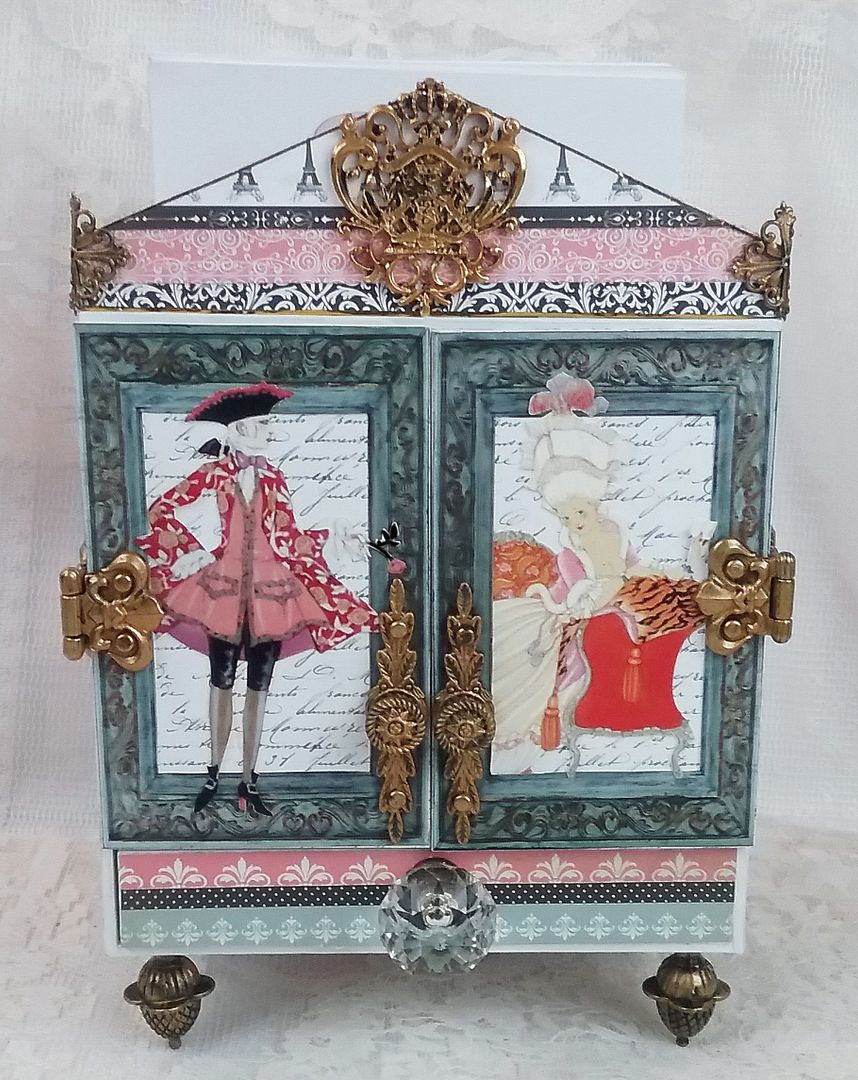 I've filled the cabinet with custom paper, envelopes, handmade cards, gift tags, envelope seals, and faux postage stamps.
You could also add real postage, address labels and a pretty pen.
To expand the storage space, I added a bin to the back and pockets inside the doors.
I used the bin to store the custom stationery and envelopes.
The pockets inside the doors were perfect for storing gift tags.
The seals are made using an image from the Amour #1 Collage Sheet.
After cutting out the image, I ran it through my Xyron machine to turn it into a sticker.
You could also use the hearts on the collage sheet to make additional seals.
The gift tags are a combination of the new images and the Tag collage sheet. You'll find this FREE SHEET at the bottom of this post.