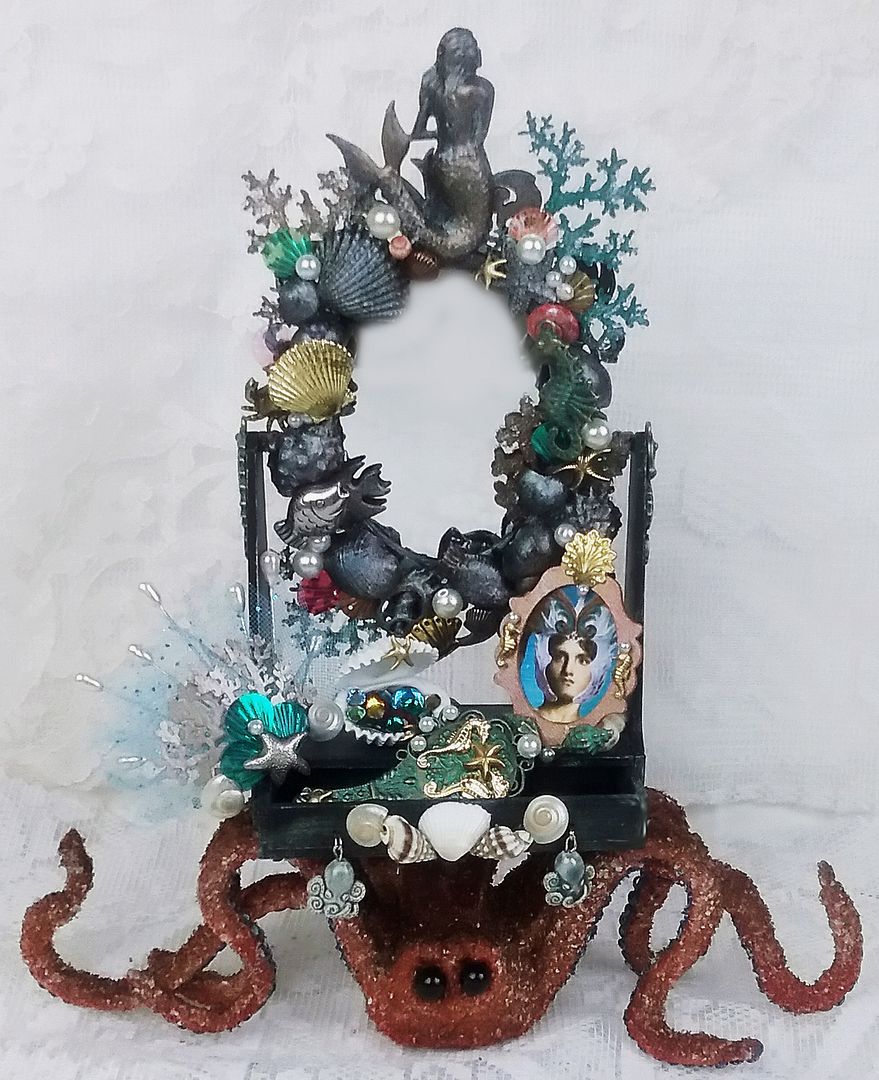 This project is inspired by Alpha Stamps easy to assemble chipboard Gothic Mirror with Drawer pictured below.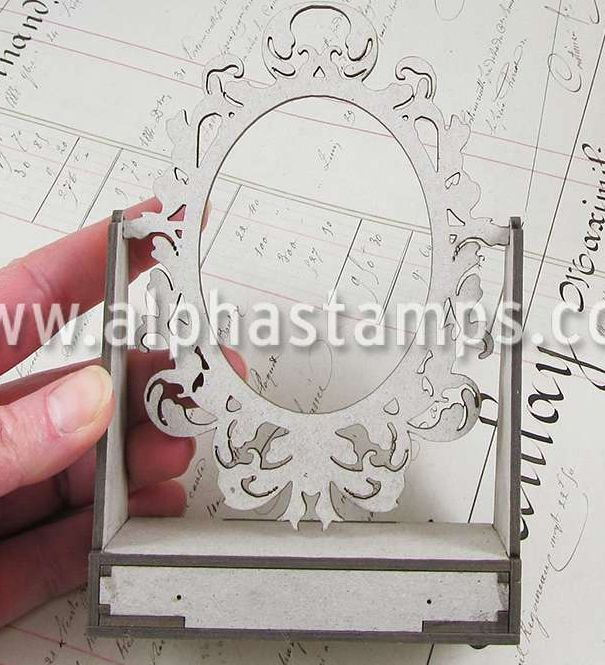 I wanted to do something unexpected so
I thought it would be fun to come up with a dressing table that a mermaid might have.
I imagined the table decorated with treasures from the sea. The mirror needed a base with legs and what has legs in the sea; an octopus (something I just learned).
The back two tentacles are used as legs to walk on the ocean floor.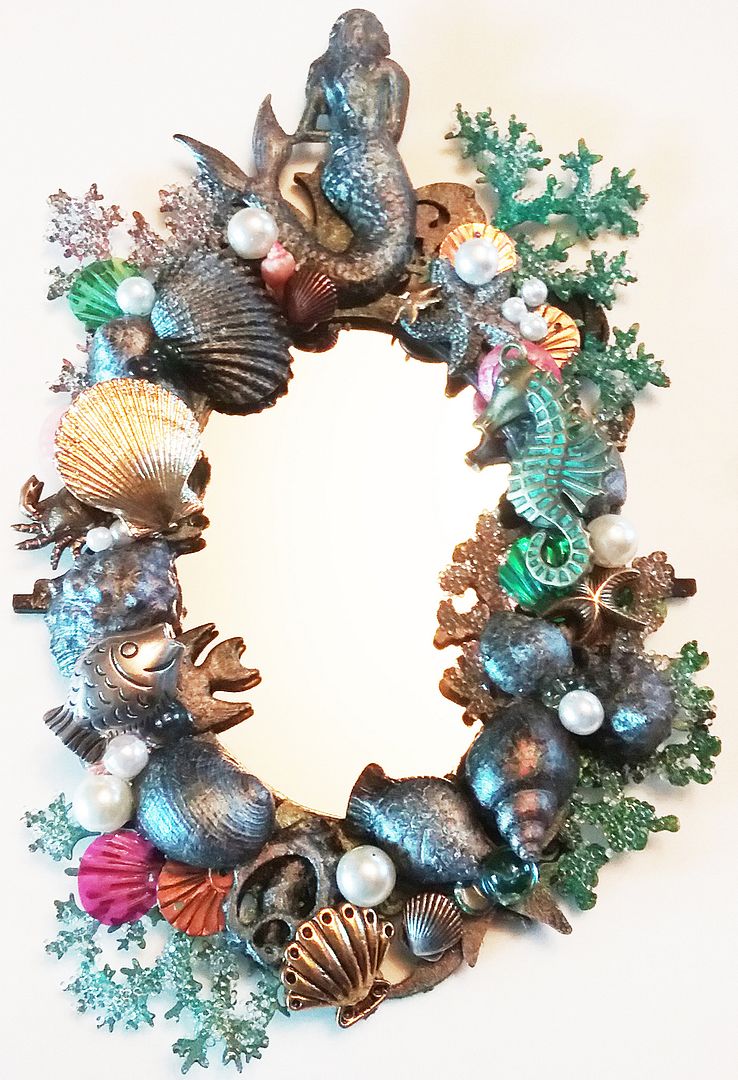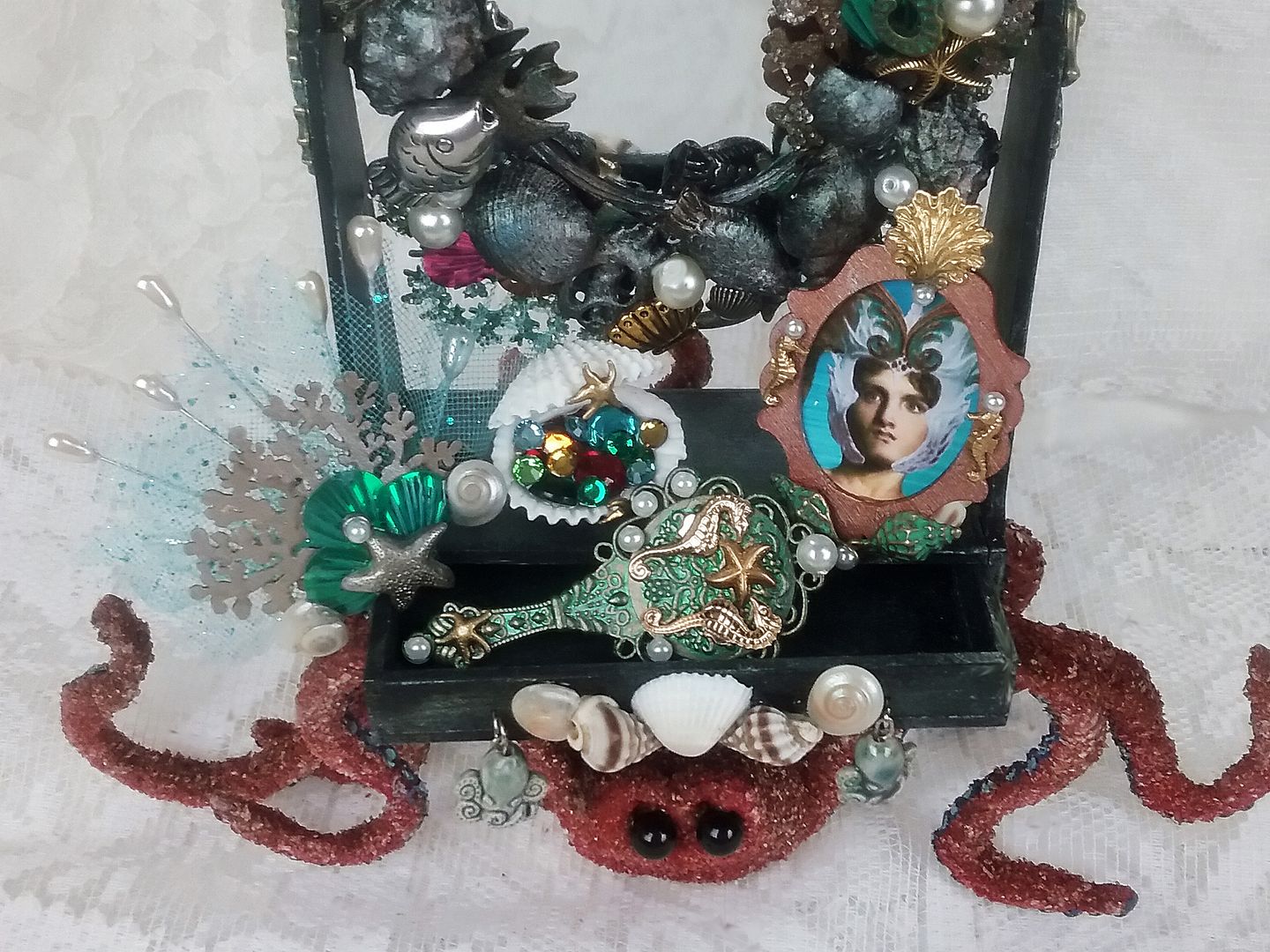 For the table, I created mermaid versions of what you might find on a dressing table; crown, hand mirror, jewel box and a portrait of her partner.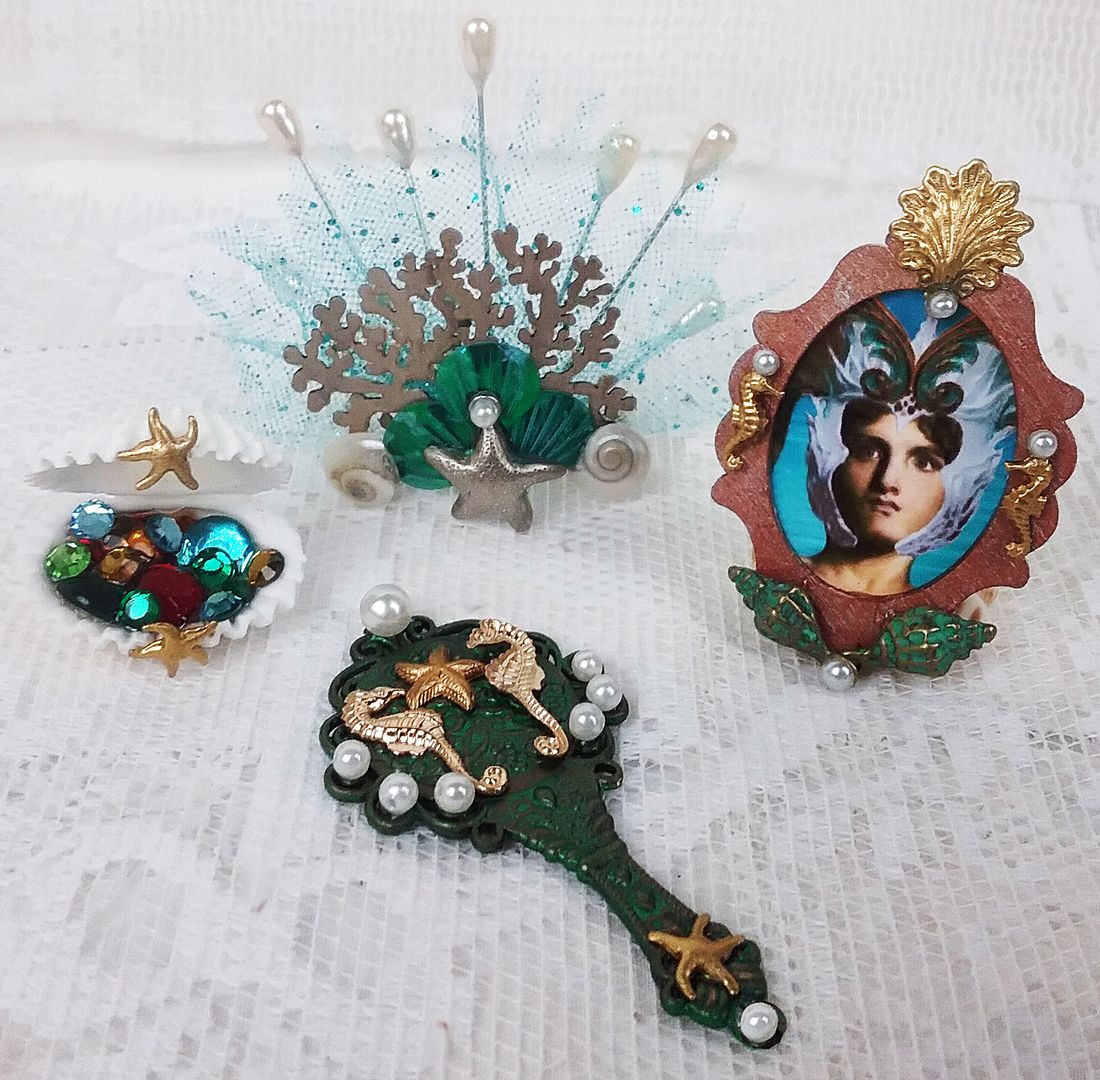 Further down in the detail area of the post, I cover how to build the octopus base using paper clay.