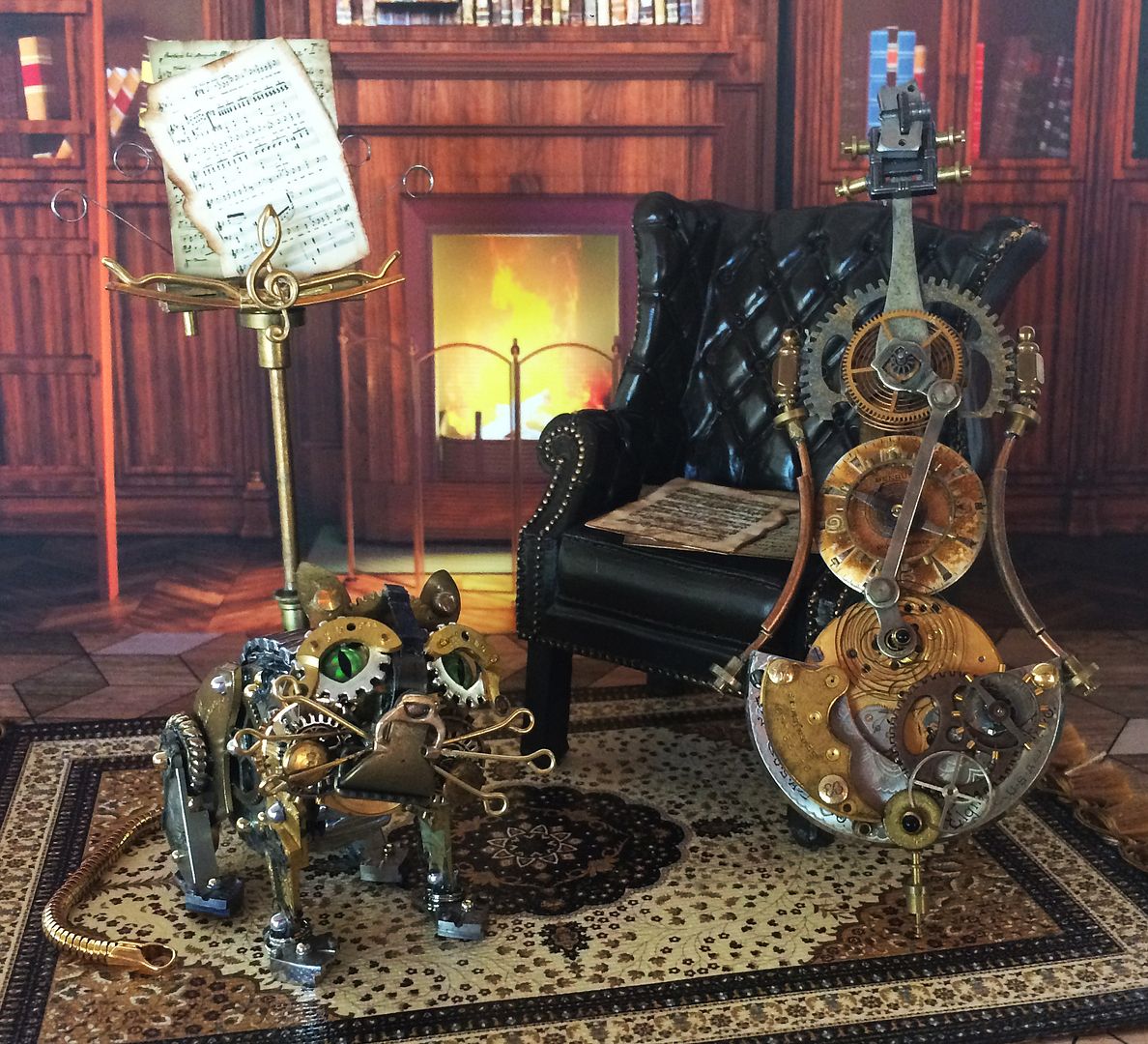 This video tutorial kicks off the Steamtown event, which will span over the summer months. I'm starting with a few miniature items that will eventually be incorporated into larger projects.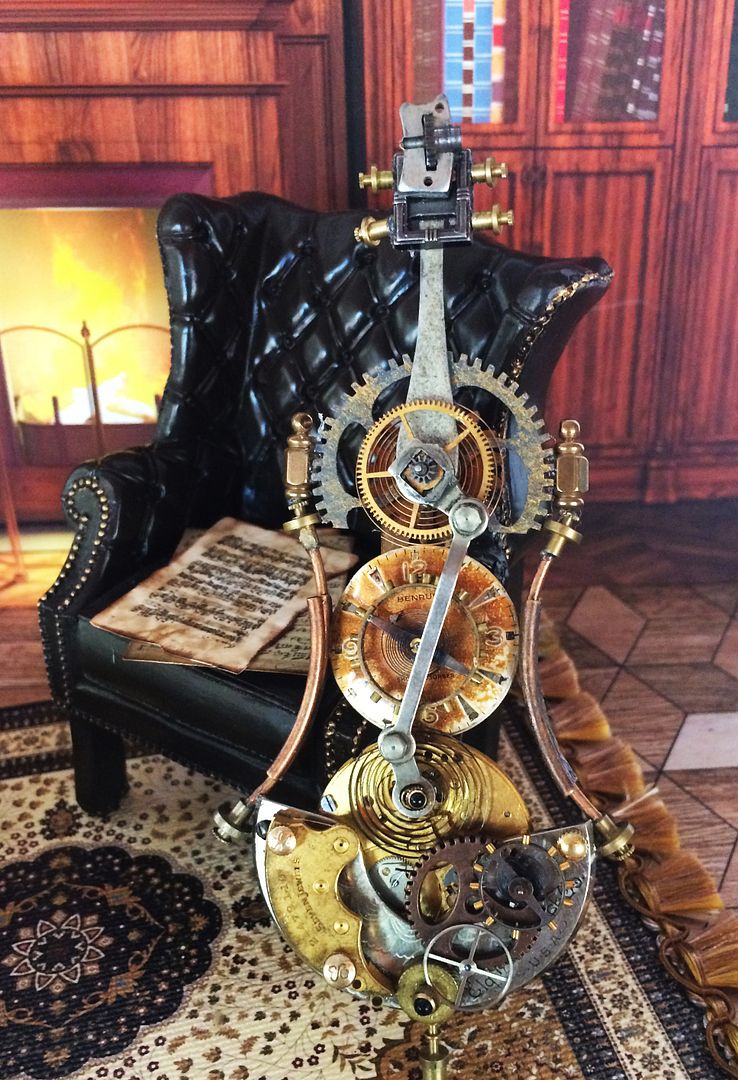 First is a steampunk fantasy cello built primarily from clock parts and some other bits and bobs. In addition to metal elements, I also incorporated a chipboard item which, when painted,, looks like metal. Can you guess which item it is?
After I built the cello, I decided I needed a music stand. The stand is constructed from clock parts but also includes some unconventional steampunk items such a tie tack.
The cat is something I've wanted to tackle for a long time.
I figured any respectable steampunk house would have a steampunk cat or dog.
Maybe in the future, I'll tackle making a dog.
In the tutorial, I share my approach to building each piece with suggestions and product information. Towards the bottom of the post is a FREE WATCH PARTS COLLAGE SHEET that you can download and use in your art.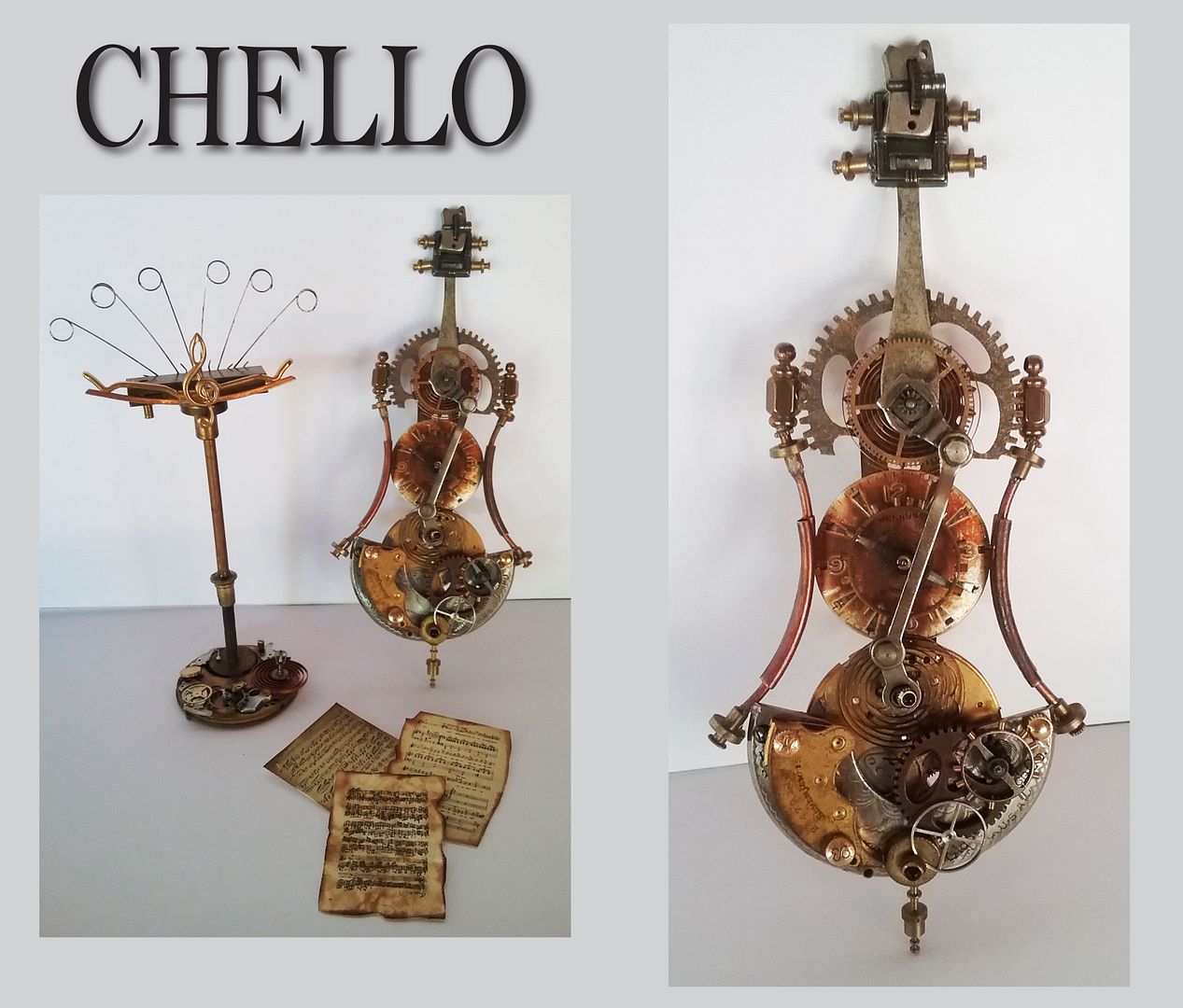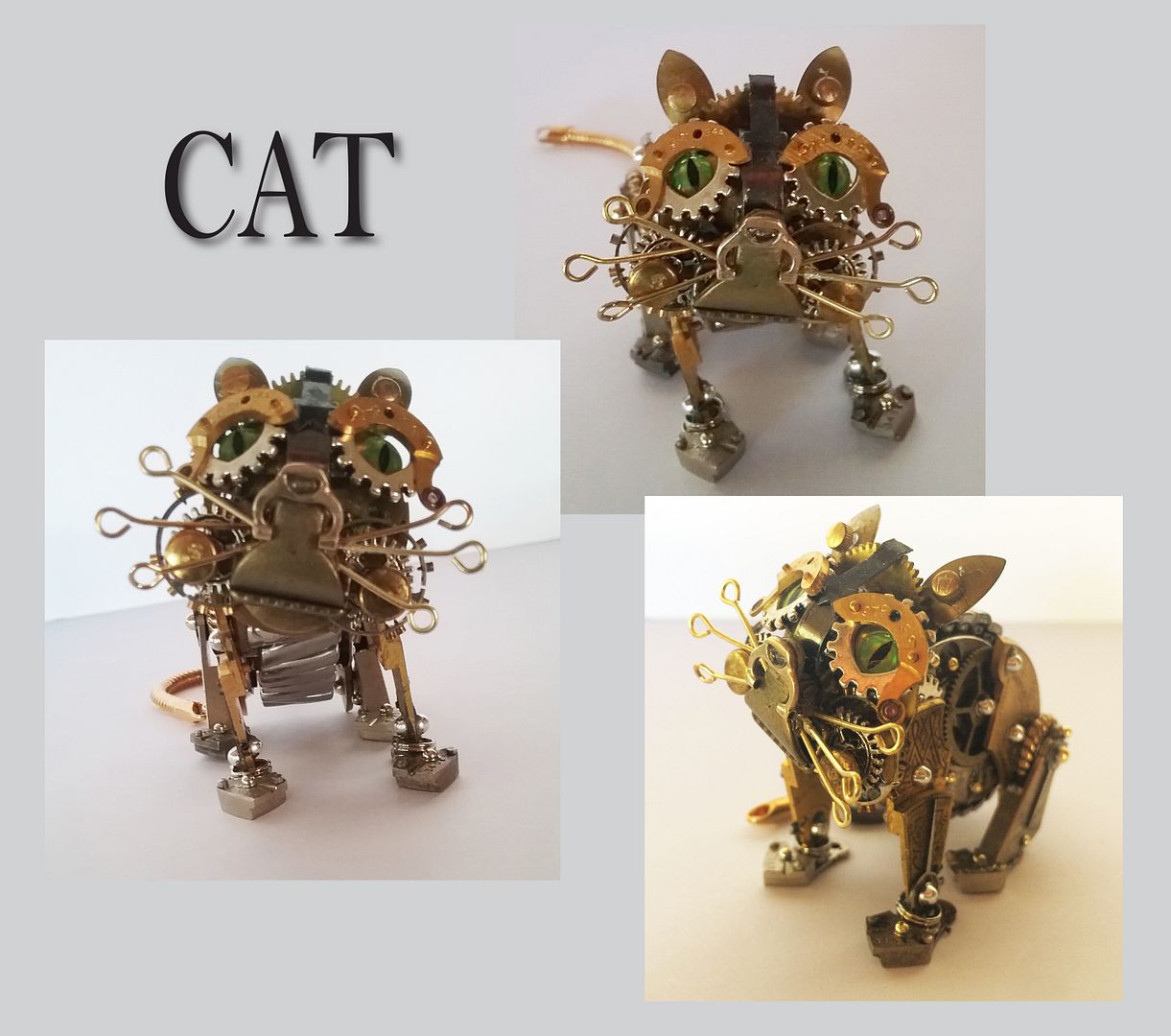 WATCH PARTS COLLAGE SHEET
Feel free to download this collage sheet and use it in your art.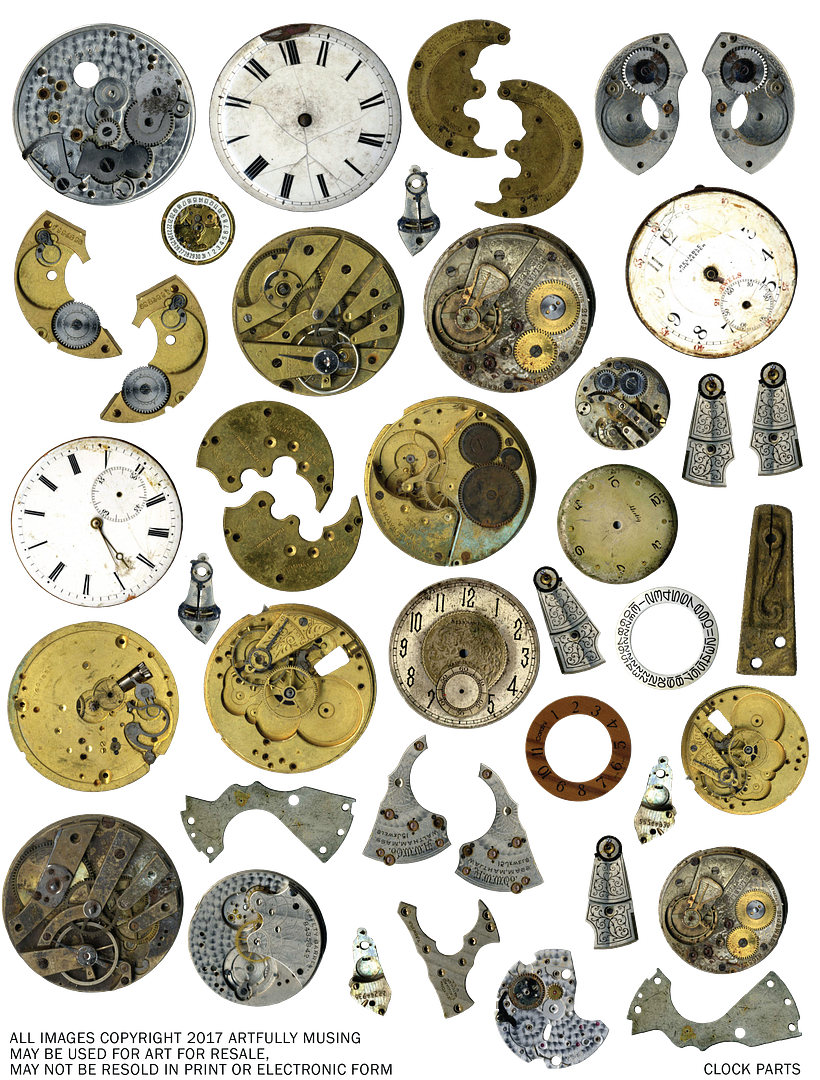 You can find the miniature sheet music on my Miniature Books, Letters Music & Parchment collage sheet or my Old Books & Papers Digital Image Set

available for purchase on my Etsy store