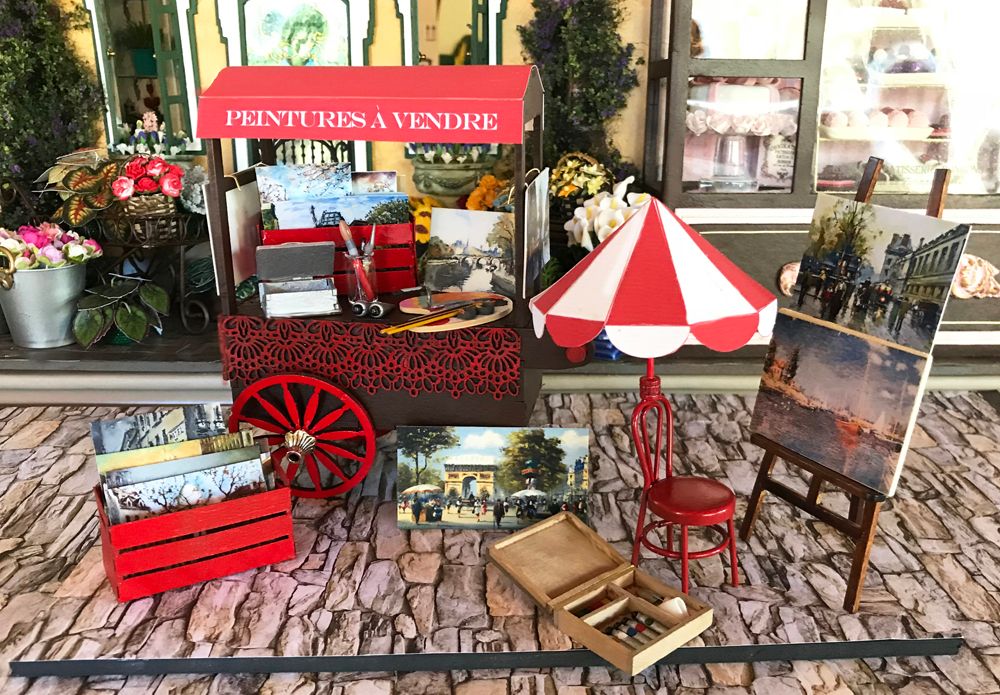 On the sidewalk outside of the shops, you'll find a street artist painting scenes of Paris. The red awning over the peddler's cart says "Paintings for Sale." Underneath is a crate full of paintings, a cashbox, and an artist palette.
There are even more paintings hanging on the outside of the cart, plus another crate of paintings sitting on the sidewalk.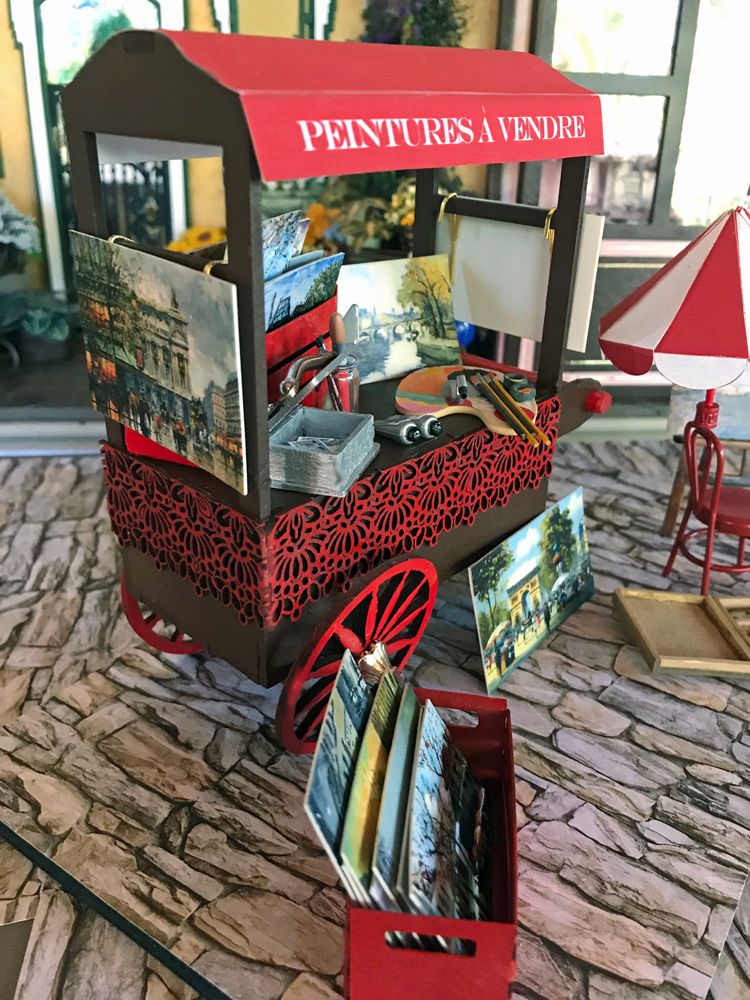 Next to the cart is a chair with an attached umbrella to keep away the sun while she paints. In addition, there is an easel with two finished paintings and a paint set. I'm guessing she is over at Cafe du Noir for lunch.
I thought adding a street vendor to the project would be cute and the inspiration for the theme of the vendor is the easy-to-assemble peddler's cart pictured below. I can see this cart working for all kinds of themes, and you'll see me doing something different with it for Christmas.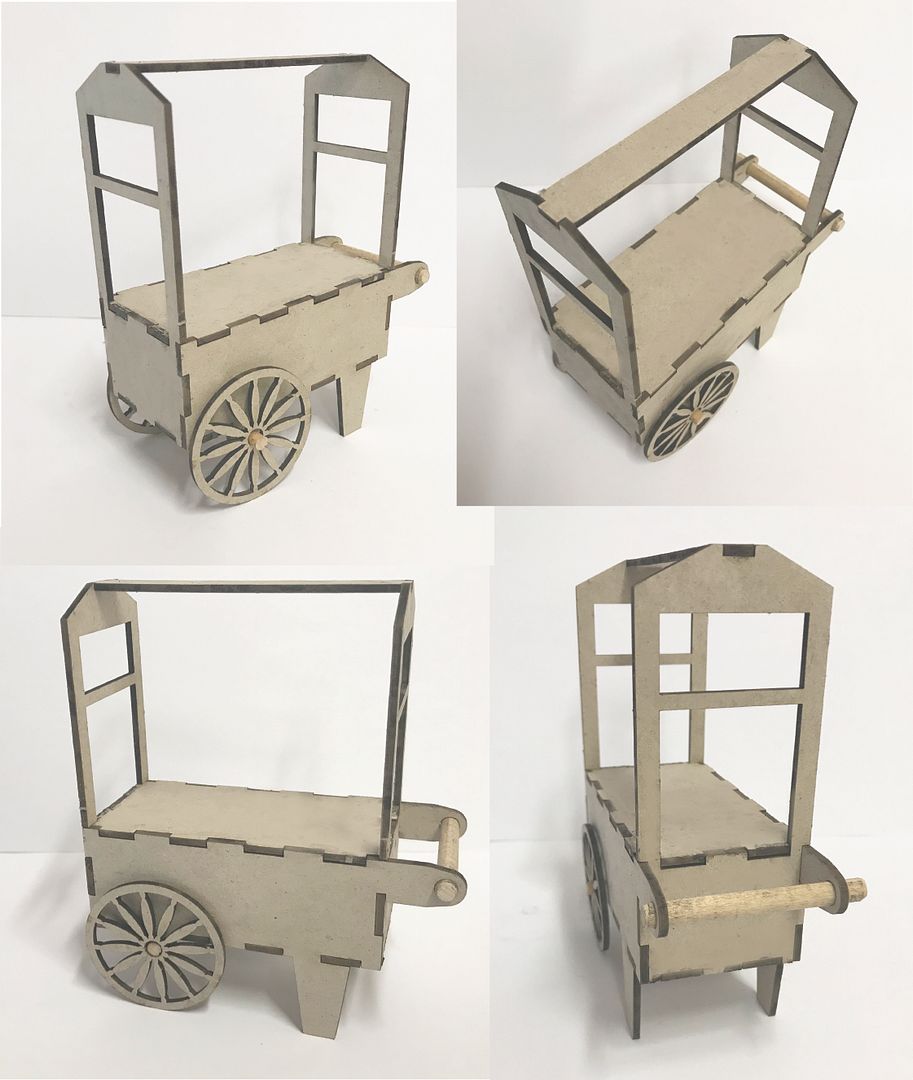 This was an easy and quick project to put together as I used multiple kits (peddler's cart, crates & book box) and pre-made accessories (mini paint set in a box, artists pallet set, miniature easel with paintings, and mini paintbrushes). To go along with this project, I've created a new collage sheet filled with mini Paris-themed paintings. I also have some free images (awning, umbrella & mini money) for you that you will find further down in the post. In the video tutorial below, I'll walk you through how I assembled and decorated the kit items and how I put the scene together.
This sheet contains 27 miniature paintings of various scenes in Paris, France. To purchase this sheet, click on the image below.