This project is inspired by the AlphaStamps August Anthology ATC Mailer kit.

I decided to go with a nature theme and used a variety of collage sheet images to decorate both the mailer and inside ticket journal. I tied my journal together with a piece of lace.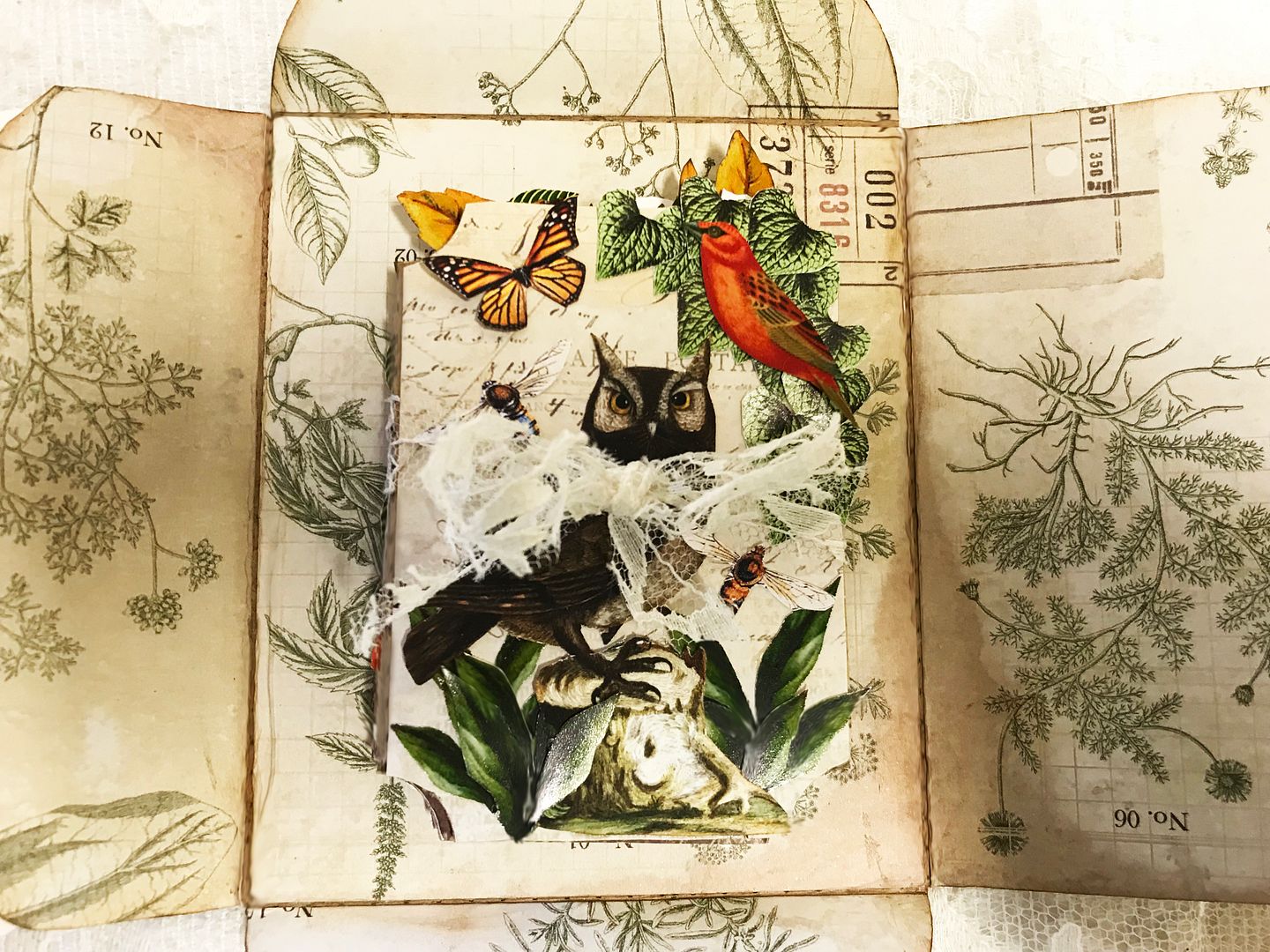 There are lots of ways you could use the mailer, for example, I think it would work great as an invitation.
Inside the mailer are tabs where you can insert an ATC sized card.
Below, I cover the details of how I assembled my project. AlphaStamps is carrying all of the supplies I used which you will find in a supply list at the bottom of this post.
THE DETAILS
I started by covering the outside and the inside of the mailer with decorative paper.
I added an ATC sized card to the mailer tab. The card is covered with decorative paper on which I printed (by running the paper through my printer) "Nature's Anthology".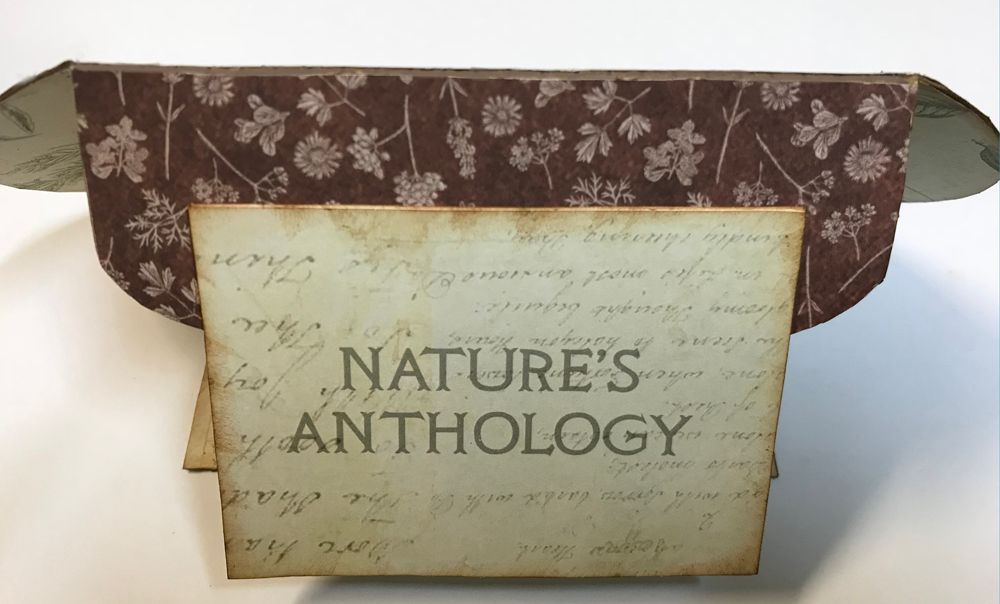 I covered the front and back of the ATC Ticket Journal with decorative paper.

To decorate both the front of the ATC Envelope Folder and the ATC Ticket Journal I used 5 different collage sheets (see below in the supply list) that contained birds, squirrels, rabbits, bees, butterflies, snails, leaves, and toadstools.