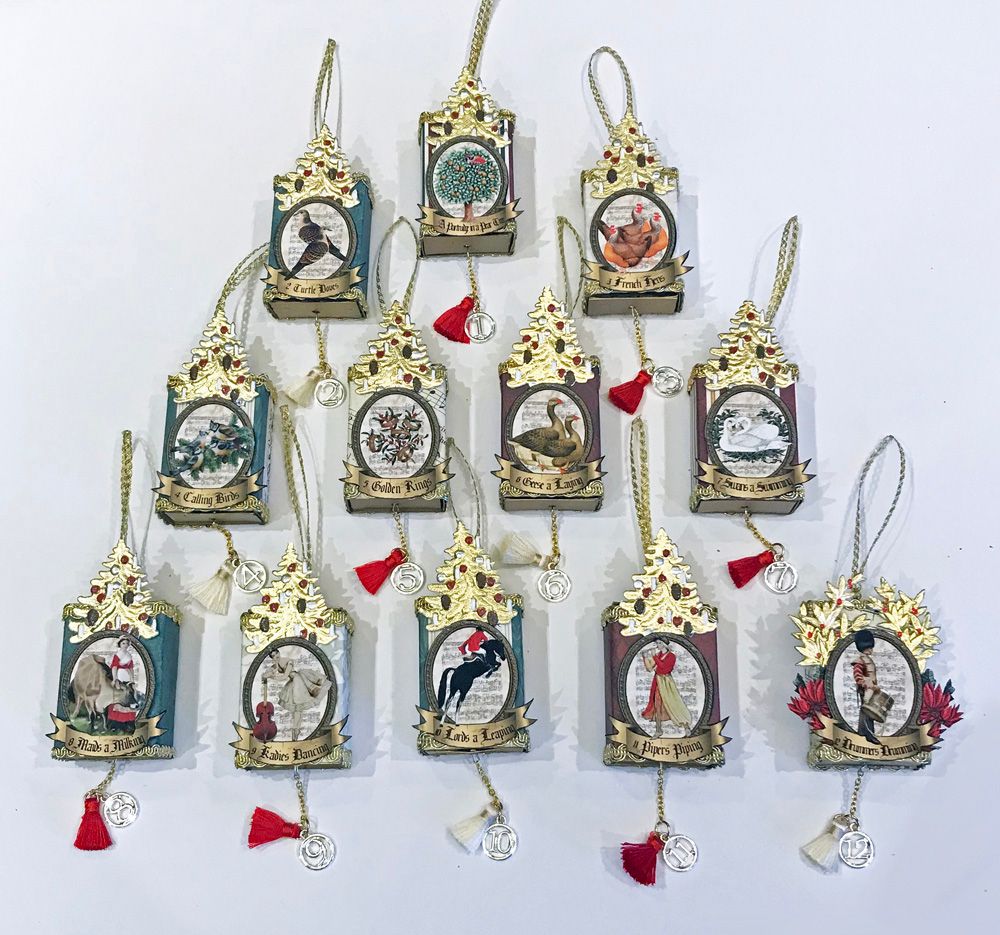 The last project I posted covered making Advent Calendar Ornaments from matchboxes. If making 25 ornaments is more than you have time for, might be interested in making a 12 Days of Christmas set. And to go along with this post is a video tutorial to walk you through all the steps.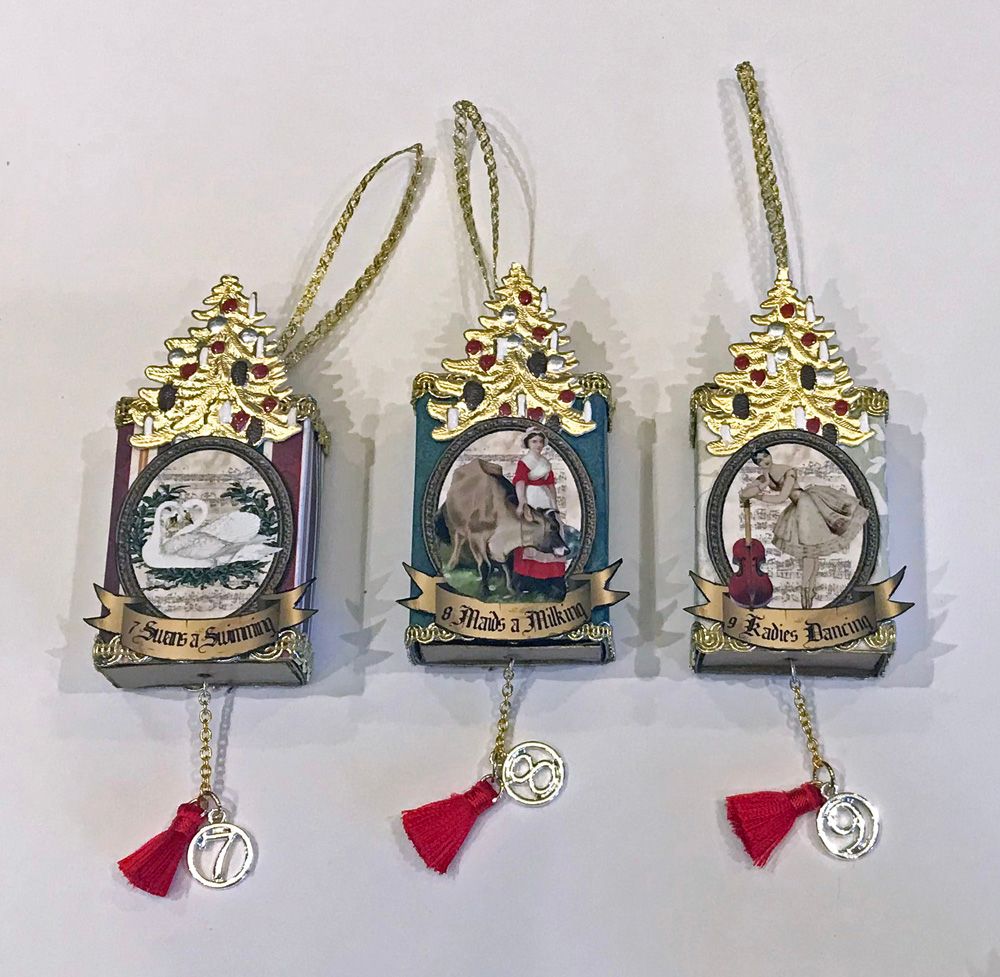 Just as with the Advent Calendar Ornaments, I'm using the same matchbox kit.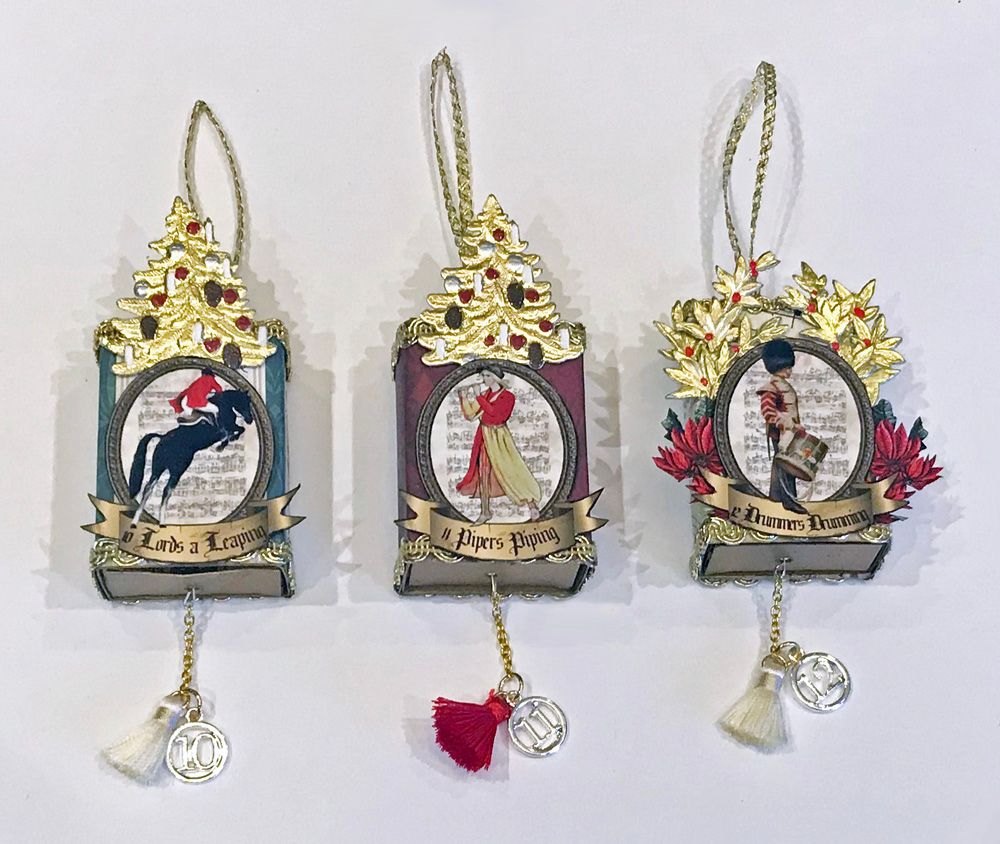 These also have ribbons as hangers and a number charm and tassel for a pull.

Supply List - 12 Days of Christmas Ornaments